Best Flight Socks In 2021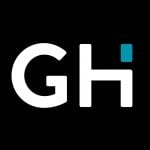 This product guide was written by GearHungry Staff
GearHungry Staff
GearHungry Staff posts are a compilation of work by various members of our editorial team. We update old articles regularly to provide you the most current information. You can learn more about our staff
here
.
GearHungry may earn a small commission from affiliate links in this article.
Learn more
If you're one to stand or sit for prolonged hours, one piece of clothing that can help you deal with aches and pains within your foot is a pair of flight socks. Also known as compression socks, these items are stockings or socks that when worn, apply pressure to your lower legs and ankles, in a manner that increases blood flow to your feet. These socks are perfect not only for the elderly but for those who travel a lot. They provide ultimate comfort for all users and also aid in the prevention of future injuries. To ensure that you select only the best brands and models, we have curated for you a comprehensive list of the best flight socks being sold today, with their features and specifications that enable them to stand out proudly from other competitors.
The Best Flight Sock
Physix Gear Flight Socks For Men & Women




Our best choice item is the Physix Gear Compression Socks. These are unisex compression socks that are considered the best graduated athletic fit for runners, other types of athletes, and anyone who stands or sit for long. It features elements that help it boost your stamina and blood circulation through your feet, aiding in speedy recovery from the extended periods of inactivity. The Physix Gear Compression socks are not only functional but also highly stylish, and this helps increase the confidence of the user. It is designed by individuals who understand the need for comfort and as such, comes with design elements that make it durable without compromising on comfort and quality.
These socks from the Physix brand have been double stitched with anti-bacterial fabric to prevent the occurrence of any infection from sweat and moisture. The quality of all its stitches together with its generally striking design ensures that you don't only look good, but you feel good wherever you may be. The Physix compressions socks can be used all day and all night depending on your preference and without any issues. It can be worn by those who have undertaken any form of foot surgery as it aids in the prevention of blood clots. Even though these are compression socks, they are straightforward to put on or take off. They can also be washed with natural without losing its compression, and this is one strength it lauds over other brands. The comfortable material and solid construction of this material makes it the best choice of the lot, and the ideal pair of compression socks for you or your loved ones.
Key Features:
Boost stamina, circulation & recovery
Best graduated athletic fit
Double stitched with anti-bacterial fabric
Easy to get on
Luxury Flight Socks For Men & Women




No matter the brand of flight socks you opt for, it is guaranteed that the socks will keep you as comfortable as possible for hours on end, during your extensive journey. The Luxury Flight Socks are the second pair of compression socks to be reviewed by our team for all readers. The gender of the user does not matter when it comes to the Luxury Flight Socks, and it also doesn't matter if you're an adventurer who loves traveling or an athlete in search for the perfect comfort in your socks, the Luxury Flight socks is a product that seeks to cater to all your needs. It is made for both men and women and features a high flying compression for ultimate comfort at all times. This knee-high energizing travel sock is designed with an anti-DVT medical feature and this aids in improving blood circulation around your feet, which ultimately reduces the rate of swelling in your legs, and aching within your calves. It can be worn by pregnant women as well, as it provides comfort for your sole and feet in general. With these socks, you can fly safely and in style, since they have been designed to help reduce the occurrence of deep vein thrombosis. They're the perfect companion for your next long haul travel flight, and they promise to provide improved movement of your lower legs and calves.
The Luxury Flight Socks feature a graduated compression of 20mmhg, and they work to improve the circulation of blood to your ankles. Some of the benefits derived from these socks include the prevention of varicose veins, shin splint pain and the maximization of venous return for pregnant women. These socks are so versatile; they can be used as dress socks and paired with any clothing without any issues. Not only is it stylish, but it also manages to keep your feet extra fresh at the perfect temperature. They are available in small sizes and colors which include dark grey, navy, and black. You may also be interested in some of the best heated socks from our list, so check them out.
Key Features:
Long flying compression
Travel anti-dvt
Medical knee high energizing sock
Graduated compression
Specification:
Brand

MASTERS OF MAYFAIR

Model

MOM-0019

Weight

1.76 ounces
Wanderlust Travel Flight Socks

These compression socks have been designed for everyday use. They're the Wanderlust Travel Compression Socks, and they've been included in our list of recommendations for many reasons. These women's plane socks are the best compression socks concerning affordability, functionality, and comfort. They are made from a mixture of nylon, cotton, polyester and lycra fabrics to offer users the best form of support known to man. These graduated compression socks can be used by both men and women and as such, they feature a variety of sizes to cater for everyone's feet. Like many other compression socks, the wanderlust is ideal for the prevention of swelling, edema, pain and many other foot related pains. They are designed and manufactured such that each sock energizes your legs and feet while withstanding the rigors of work, travel and endless sitting sessions.
These socks are simply magnificent. From their design to their benefit, users are assured of only the highest quality. Featuring a graduated compression of 25-30mmhg, these socks offer support to your feet without feeling too tight or uncomfortable. They come with a toe box designed seamlessly to reduce the rate of friction and also to prevent any blisters from occurring. There is extra soft padding included for your feet, which absorbs any impact and also aids in efficient ventilation. The wanderlust socks contain a special circulatory and antiembolic circulatory design for people with arthritis and those having diabetes. For people with plantar fasciitis, these socks have an incredible arch and heel support so they can be used instead of regular plantar fasciitis socks, and this contributes to their total comfort at all times. If there's ever been a doubt about the quality wanderlust socks provide, now is the time to do away with such thoughts. 
Key Features:
Premium graduated support stockings
For men & women
Great for everyday use
True medical grade graduated compression
Laite Hebe Compression Socks

The Laite Hebe Compression Socks are legendary mens plane socks created for the everyday man and woman. They are well suited for all seasons, all clothing styles and all purposes are it running up a mountain or enjoying a five-hour-long journey across the world. These compression socks come in three pairs at an affordable price, offering users a strong value for money. They are regarded more as impression socks than compression socks, mainly because they introduce a new dimension to the manufacturing of compression socks. These socks combine technology, fashion and science to create an entity that is three times quality and three times comfortable at a lesser price than many other brands. These items are the newest product on the market, and so far, they have reeked in millions of customers who provide positive reviews after their very first wearing experience.
The Laite Hebe are also moisture wicking socks that keep your feet well ventilated at all times. The material used for its construction is also breathable, and this further improves ventilation around your feet. Shop these socks with confidence and experience guaranteed satisfaction with every purchase. There are several sizes to cater for both men and women, with a full refund offered to customers who aren't satisfied with their socks; no questions asked. Some professionals known to benefit from these compression socks strongly include cosmetologists, pregnant women, hikers, stylists, and medical personnel. Once your job requires you to be on your feet for the majority of the day, our team recommends that you opt for these compression socks for the ultimate comfort. You can also offer these socks as a gift to any loved one, or casual friend.
Key Features:
Compression Sock Women & Men
Smooth heel and toe
Lightweight, and breathable fabric
Moisture-wicking properties
Charmking Compression Socks


If you ever need compression socks for your feet and your next flight, we recommend Charmking Compression Socks. They are one of the best plane socks on the market in recent time, and they introduce a new standard to the industry of compression socks, concerning their manufacture. These socks have been created to offer comfort, support and ultimate relief to users without hindering their ability to move. It features the use of a lightweight and breathable fabrics that encourage efficient ventilation at all times, encouraging day long wearing of these socks. They are well suited for both men and women, and they are considered as the best long term solution to issues such as plantar fasciitis, and poor blood circulation through your feet.
Experience faster surgery recovers and increased performance in everything you do, with these compression socks underneath your feet. They're beautiful, functional and durable enough to take you through your hectic day. Make sure you also check our guide to the best running socks.
Key Features:
15-20 mmHg
Best Athletic & Medical for Men & Women
Delivers 360-degree stretch
Lightweight, and breathable fabric
SOOVERKI Compression Socks Women & Men

Available in many options of pairs, the Sooverki Compression Socks are a unisex pair of flight compression socks constructed as the best medical, hiking, nursing, traveling, and flight socks for different professions and different feet needs. It seeks to offer the best level of comfort to all users no matter the type of ache or pain they may be experiencing. These socks are made from premium quality materials for perfect circulation of blood around your lower legs. It doesn't compromise on comfort and as such, offers users with socks that achieve, flexibility, softness and strength all at the same time. The level of quality received from this brand, in comparison to its level of affordability leaves a lot to be desired.
The Sooverki compression socks feature the use of materials such as polyester, nylon, and Elastane and these materials are combined with the sole aim of creating the perfect balance between grip and comfort for users. They are socks that come highly recommended by medical personnel with high recommendations also coming in from all athletes around the world. Prevent cramping, promote blood circulation, and experience rapid muscle recovery with these compression socks from Sooverki. They are available in two significant sizes for the different genders and are universally suitable for everyone who desires to wear compression socks. Send these socks back if you're not satisfied with their performance, but make that purchase with confidence knowing that Sooverki's socks are the best among the rest. You may also like to check our guide to the best hiking socks.
Key Features:
Better fabric strength
High nylon percentage
Two size options available to pick from
Boost athletic performance

Made for both women and men, the BLITZU Compression Socks are an item worth getting, and they constitute the best flight socks of this review article. These compression socks are recovery socks designed using compression therapy technology. They feature the use of an actual graduated compression system that aids in the regulation and promotion of blood circulation through your feet while increasing the flow of oxygen. They can be worn by travelers who usually find themselves on extra-long trips or those who love to take extended walks. Include these socks into your daily routine if you spend the majority of your day sitting on standing; they promise to offer you all the comfort you need and more. The Blitzu offers a one-of-a-kind compression and a kinesiology taping design that enhances its overall performance.
Say goodbye to varicose veins, swelling leg issues, blood clots after surgeries, and other foot-related aches and pains with these compressions socks around. They are incredibly comfortable from the toe area to the heel section and tend to bring more energy to your feet during activities such as hiking, gym fitness training, marathons, cycling, and others. The fabric used in creating these great socks is robust and of a premium grade to enhance the quality of the product. It also features a superior grade circular knit structure that seeks to deliver up to a 36- degree stretch for extreme durability and high flexibility.
Key Features:
20-30mmhg men women
Compression therapy technology
BLITZU kinesiology taping design
Made of power+ premium performance fabric
Specification:
Brand

BLITZU

Model

POWER+SOCKS

Weight

4.5 ounces
Graduated Medical Compression Socks

Designed for both men and women, this pack of Graduated Medical Compression Socks is perfect for regular travelers. If you're always hopping on and off airplanes, you need to make sure you have enough flight socks to keep you safe. Otherwise, you could end up with some serious medical issues further down the line. These socks contain genuine copper ions to support muscle recovery and pain relief. They are actually aimed at people with calf and ankle injuries because they stimulate oxygen delivery and improve blood circulation. This makes them great for longer flights, especially if you don't have much room to move your legs. 
Made from performance fabric, the socks fit super tight to provide 20-30 mmHg compression. The fabric also dries super quickly, is naturally moisture-wicking, and prevents odors. All of this makes them particularly suited to people that naturally sweat a lot. If you don't want to alienate the other passengers, you need a pair of these. We also love the fact that they come with a 100% satisfaction guarantee. 
Key Features:
Made from performance fabric 
Contains genuine copper ions 
20-30 mmHg compression
Odor-free 
Moisture-wicking 
100% satisfaction guarantee
Specification:
Brand

Hi Clasmix

Weight

7.05 ounces
Flight Sock Buying Guide
How We Chose Our Selection Of The Best Flight Socks
Brand - With the existence of several brands and manufacturers of flight socks, it was imperative that the review team keep an eye out for only the best. These brands were selected based on their productivity and the quality of their items. Every brand mentioned in our list is trustworthy and has all their materials sourced from credible locations. They are also well known within their industry and are known to produce only the best items for their customers.

Price - Every reader comes in search of the perfect product based on the resources they have available. In consideration, our team selected items with a broad price range to enable everyone to finds a product they can afford. The prices of these flight socks, however, doesn't take away from their high quality, which we found to be essential to their functionality.
Quality - The level of quality of the recommended flight socks is exceptionally high. This is because of the use of ultra-modern technology, durable materials, and excellent construction methods. These combined create an entity that can withstand regular use and regular washes without losing its compression abilities. Quality is essential when it comes to compression socks; thus, it played a massive role in our decision process.
Reviews - Feedback from existing users of these compression socks enables us to streamline our options and come up with a final list for this article. We took an in-depth look at various brands and studied the reports from users all across the globe. They offered both the pros and cons of each product which we weighed to provide a detailed catalog of products for you to make a more informed decision.
Features To Look For In Flight Socks
To ensure that you select only the best flight socks for your feet, it is imperative that you take note of the following considerations, as they will enhance your long experience and offer you high value for money. Some of the factors include the sizing, gender, compression levels and the rate of graduated compression. These factors come together to ensure that any brand you opt for impacts your feet positively always.
Men & Women - Many flight socks have been designed as unisex elements, but many other brands and models create unique models for the different genders with each model having a distinct feature differentiating between the two. To know if a particular pair of socks have been made for men or women, it is imperative that you study the sizing guide attached to the brand, as the bigger socks are mostly made for men, with the smaller sizes ideal for women.
Materials - To make flight socks more productive, most of them are made with high-quality materials to ensure that they maintain their shape and compression even after regular use and washing. They are also made with fabrics that possess breathable, practical, moisture-wicking and stretchy abilities, and this increases the overall performance of the socks. To find the perfect socks, make sure that you opt for models that are breathable enough for your feet.

Size & Fit - Choosing the right size is ideal for all users of flight socks as it determines the level of comfort one will experience. Poorly fitting socks tend to be extremely uncomfortable for many thus it is imperative that you check out every sizing guide available, to know the size that best fits you. Your socks must not be too tight, but they must also not fit snuggly.
Compression Level - The tightness of your socks and the pressure exerted on your legs will be determined by the compression level of your flight socks. There are many ranges of compression, some of which include the extra firm which is 30-40 mmhg and the mild which ranges from 8-15 mmhg. Depending on your typical travel time or job description, your level will change. A higher level of compression is recommended for those with circulation issues, while the opposite is the best for those who take long haul flights.
Graduated Compression - There is a remarkable difference between compression and graduated compression. The latter refers to socks that apply the most pressure to the ankle of the user. This pressure tends to reduce as the socks move up your leg. This type of compression is excellent as it helps push your blood back up your leg to reduce the occurrence of swelling.
Sign Up Now
GET THE VERY BEST OF GEARHUNGRY STRAIGHT TO YOUR INBOX