Best Fishing Watches in 2021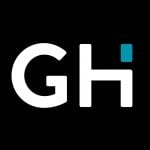 This product guide was written by GearHungry Staff
Published
October 18, 2018
Support us! GearHungry may earn a small commission from affiliate links in this article.
Learn more
What gent isn't doing a bit of fishing on a traditional camping trip? These are the best fishing watches to give you a bit of an edge when you're out on the lake or sitting by the shore. A good fishing watch has a powerful water resistance rating, timekeeping functions, bright displays to battle against solar glares, and even display barometric pressure for a better understanding of your environment. It's the quintessential tool that you're always carrying with you. Without further ado, let's jump into the best fishing watch brands and models on the market.
The Best Fishing Watch
Casio Pro Trek Solar Fishing Watch

Casio is best-known as one of the most inexpensive watch brands on the planet, but that's not the only thing that makes them a viable option for a great fishing watch. Their Pro Trek series has everything you could need to keep you fully aware, alert and informed out on the water. Control your environment, master everything around you, all with a data-gathering watch with an anti-glare mineral crystal dial window.
You'll get an integrated compass feature that works alongside the barometric pressure detector, as well as the altimeter (which comes in handy if you're picking a lake out in the middle of New Hampshire to fish). Everything is designed to work in tandem with as little delay as possible, all displayed in glorious resolution on this small screen.
No fishing watch is complete without a little mood lighting. Press the button, light up the case, and you're able to see everything in a clear, low light so you're not scaring off the fish. If you're out there on the water early in the morning, the sun's coming up, and you're worried that your watch might run out of juice before you're done, you needn't fret. This is a completely solar-powered watch, so simply by fishing, you're charging your battery at the same time.
Casio uses the finest components while still maintaining their costs. You get a metal bezel that sits flush with the dial window, all wrapped around the stainless steel case. From the buckle closure and the clear black-and-silver design elements, this is an all-day watch for any gentleman, and a quick trip out onto the fishing pier when you're itching to cast your line.
Key Features:
Impressive 660 ft water resistance rating
Six-way atomic timekeeping function
Chronograph display
Compass, barometer and altimeter built into three simple buttons
Solar-powered digital display
Backlit case
Specification:
Brand

Casio

Model

PRW-2500R-1CR

Weight

1.75 pounds
Suunto Traverse Alpha Fishing Watch




Suunto's done it again. They really put their focus on making great hiking and fishing watches and slay it when it comes to the outdoors. Crafted from textured stainless steel, this glorious case and bezel are the epitome of rugged design, ready to stand up to the elements and the hell you put it throughout there in the wilderness. The strongest element of Suunto Traverse Alpha is the scratch-resistant sapphire crystal dial window, which stands up against the roughest scrapes and scratches, keeping the dial window impeccable. And immaculate.
Then you get into the features that really make it a good fishing watch. For one, they went with a nylon band, because nobody wants bacteria sitting under their leather strap and creating an odor. Nylon is the perfect solution, as well as the fair 330 ft of water resistance. It's already built with accidental drops and frequent submersion in mind, so you won't have to worry about damages while you're reaching into the water and pulling that bass off the line.
There's a barometric pressure detector, as well as alerts for the sunrise and sunset. When this is hooked up to your app (available on iOS and Android), you'll be able to access the GPS tracking feature. If you've got a bit of a walk to and from the fishing spot, or you feel adventurous and want to veer out a little farther than normal, this is your go-to ticket back to where you started.
Last but not least, there's a moon phase calendar so you can plan ahead without having to search a dozen websites late at night. Suunto threw all the best features in here, including a lithium-ion battery with an average fourteen-day life before needing to be recharged. Keep in mind that if GPS is on, that time span will shrink dramatically, but still prove you with days on end. Find more great products like this by checking out our guide to the best waterproof watches.
Key Features:
Textured stainless steel case and bezel
Scratch-resistant sapphire crystal dial window
Moon phase calendar based on your location
GPS path tracking for iOS and Android
Sunrise/sunset alerts
Barometric pressure detector
Specification:
Brand

Suunto

Model

SS022469000

Weight

2.72 ounces
Casio WR100M Men's Fishing Timer Quartz Watch
The Casio WR100M is a brand-new watch, designed to make every fishing trip run smoothly. It uses the time, date, and settings to calculate the moon phase and fishing level indicators, so you know exactly when to cast your line. This technology has been part of Casio's range since the 1980s, so it's not revolutionary. However, with each updated model, the technology gets that little bit more accurate. In addition to that, it has a multi-functioning alarm, stopwatch, countdown timer, and a fully automatic calendar. One downside with these watches is that they're relatively complex to set up, so you'll have to spend some time pouring over the instruction manual. 
Key Features:
Fishing indicator 
Moon phase indicator 
Multi-functioning alarm 
Stopwatch, countdown timer, auto calendar
100m (660ft) water resistance 
10-year battery life
Specification:
Brand

Casio

Model

WS-1200H-3AVCF

Weight

3.99 ounces
Suunto Core All Black Military Model Fishing Watch




They sure do make one sexy watch, am I right? Look at it. On top of how it looks, Suunto Core fits comfortably on your wrist. Plastic bracelets traditionally have a bad reputation for catching your arm hairs and being fragile against outdoor conditions, which is where Suunto started when they designed this model, working into the case. Comfortable, flexible, doesn't catch any stray arm hairs, and adjustable to fit any user.
You'll also get a weather trend graph, and that includes a sunrise and sunset detector. If you're heading out for a few days, you can check the weather forecast before you leave on that fishing trip, but it's not guaranteed. Weather changes, and having a detector on your wrist, when you're far away from cell phone service, can be a serious one-u on Mother Nature.
You'll also get over four-hundred local maps that come pre-installed, with more available from Suuno's official website and app. Master your environment, understand your surroundings, and maneuver like a Wayfinder. This watch also comes with a two-year warranty, leaving you well over a hundred weekend fishing trips to test this and put the pedal to the metal. Our handy guide to the best compass watches features more great products like this.
Key Features:
Weather trend graph w/ sunrise and sunset times
Over four-hundred pre-installed location maps
Altimeter, barometer and compass features
Backlit case back
100 ft water resistance rating
Includes a two-year warranty
Specification:
Brand

Suunto

Model

SS014279010

Weight

8 ounces
Timex Expedition Shock XL Fishing Watch

Timex is one of the leading inexpensive watch brands that pack in more value than the price tag suggests. They want to be your only watch brand (even though we know it's impossible to just pick one) because they're put together everything you can expect to find on more expensive models. Flip through the settings of your Timex watch to find the chronograph, timer and alarm features, giving you a few different things to work with while you're exploring your watch.
Everything is displayed in a decent resolution. While Timex Expedition Shock XL Watch is not as high-def as some of the other models we've listed, it gets the job done without being grainy. Your resin strap comfortably sits on your wrist, keeping that 48mm stainless steel case right where it's supposed to be. Top-quality construction, as well as a ton of under-the-hood features that really make Timex a force to be reckoned with.
They spared no expense. Quartz movement, and 660 ft of water resistance, and an anti-scratch acrylic dial window. Built tough, designed to last through every fishing excursion you partake on. Use the Indiglo light-up case back feature to view your display in early morning light, and to take full advantage of the three-part calendar function tucked into the display.
Key Features:
Indiglo dial lights up
Impressive 660 ft of water resistance
Resin strap
Anti-scratch acrylic dial window
Stainless steel case w/ shock resistance
Includes a chronograph, timer and alarm feature
Specification:
Brand

Timex

Model

T49950

Weight

7.2 ounces
Suunto Traverse Alpha Digital Display w/ Nylon Strap

Last but not least, Suunto strikes again. Their Traverse Alpha series dominates this space, yet they still find a way to make each and every watch their own unique item. This one comes with a thick nylon strap and fixed buckle, making it simple to slip on, and keeps the watch face exactly where it's supposed to be. That watch case is made of stainless steel, ion-coated with a textured finish to give it that rugged aesthetic.
You get the full force of GPS + GLONASS to master your environment beyond the shadow of a doubt. Route navigation to and from your favorite spots has never been so simple, and utilizing this watch allows you to find new fishing holes without getting turned around in the woods. Use the digital compass and activity tracker in unison to get a better feel for what treks to and from your spots will take out of you, and plan ahead accordingly.
Then you get into the intricate details. This watch comes with an excellent 330 ft of water resistance, allowing you to perform all your usual activities without worry: this watch is up for the task. Your battery has an average of eleven days of continuous use, and an on-screen battery life indicator to plan ahead and stay on top of things. If you like this product, be sure to also check out our handy guide to the best tactical watches.
Key Features:
Thick nylon watch strap
Digital compass and activity tracking features
GPS and GLONASS navigation functions
Battery life indicator + calendar function
Textured stainless steel bezel
330 ft of water resistance
Specification:
Brand

Suunto

Model

SS022469000

Weight

1 pounds
Suunto Traverse Alpha Hunting & Fishing Watch




You know the best watch brands, and Suunto is high-ranking on that list. When it comes to the outdoors, they won some high spots on our hiking watches buying guide, and absolutely took the cake this time around. With Traverse Alpha Hunting & Fishing Watch, you get an excellent resolution, and a fairly anti-reflective surface to prevent glares wreaking havoc on your readability.
They packed the features in. Not only do you get an integrated compass feature, but you can press one of the three crown buttons to illuminate the case. When you're out on the boat in the early, early morning, that little bit of visibility can be absolutely crucial. You won't have to start up a camping lantern, you won't scare off the fish.
There's also a barometric pressure detector and a built-in digital thermostat. You'll be able to know if you're in far too frigid waters, and move a few miles out to pluck from the more active fish life. Just to make this the all-in-one package that it is, they had to think of everything, even things that might not be the most applicable to fishing.
You'll be able to wear Traverse Alpha Hunting & Fishing Watch with just about any style in your wardrobe. Thanks to the textured stainless steel case and bezel, as well as the military-style strap, it's a low-profile watch that adds just enough of that dynamic element to your style. Slap on the GPS feature, utilize your moon phase calendar, and find your favorite spot to cast and relax.
Key Features:
GPS enabled
Moon phase calendar
Textured stainless steel bezel
High resolution digital display
Built-in digital thermostat
Barometric pressure detector
Includes calendar function
Specification:
Brand

Suunto

Model

SS022292000

Weight

12.8 ounces
Casio Men's AQW101-1AVCF Fishing Watch

Casio is one of the only watchmakers with a dedicated fishing range. If you're serious about fishing, you're probably not going to rely on a watch to tell you when the time is right to fish. However, every bit of information is helping when you're trying to predict nature. With outdoor essentials like Moon Data, a thermometer, and the famous fish indicator, you can head out with all the information you need.
The Casio Men's AQW101-1AVCF Fishing Watch is packed full of features. The fish indicator shows up to four fish, which is supposed to indicate how many fish are in the water at one time. The information is based on the moon cycle and time of day, which means it's a vague guide of fish levels. We wouldn't count on it as your only source of information but it's definitely a cool gimmick. This watch is water-resistant to 200 meters, has an EL backlight, and a super durable strap. It also has a 100-hour countdown timer, a stopwatch, and 30 time zones (50 cities). Even if you don't need the fishing functions on this watch, it's the perfect watch for every day.
Key Features:
200M water resistance 
Moon data 
Thermometer 
Fishing indicator 
EL backlight 
100-hour countdown timer 
30 time zones (50 cities) 
Specification:
Brand

Casio

Model

AQW101-1AVCF

Weight

4 ounces
It's Time to Cast
Cast your pick, cast your line, whatever you're ready for. You're a calculated man. You like being ready for anything, and having analytical tools at your disposal to assist you with the best spots, time of day and weather forecasts to fish in ideal conditions. We've laid out the top picks for you, now all that's left to do is bring home a big haul.
The best!
Gear, gadgets & stuff for men
Straight to your inbox