Best Fish Bowls In 2021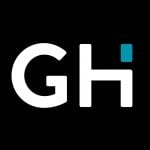 This product guide was written by GearHungry Staff
Published
February 10, 2020
GearHungry Staff
GearHungry Staff posts are a compilation of work by various members of our editorial team. We update old articles regularly to provide you the most current information. You can learn more about our staff
here
.
GearHungry may earn a small commission from affiliate links in this article.
Learn more
Need a way to drum up the aesthetics in your office? Is your kitchen feeling a bit lackluster, and you're thinking of a pop of color? Add some fish to your space to get things animated, and bring a little more vibrancy into the room. The problem is, old-school glass bowls aren't going to cut it anymore. If you look at the way modern design has changed, then you probably can't imagine dropping a droll fish bowl into the middle of your space.
Luckily, we've got the best fish bowl brands on the planet listed right here. Stronger materials, aesthetic designs, and functional space for your fish to prevent them from getting too cluttered even as they grow. Let's take a peek at some of the best fish bowls for your home, your office, and anywhere in between.
The Best Fish Bowl
Umbra FishHotel Fish Bowl




Fish bowls seem like the last thing that you'd ever expect to see affected by modern home designs. But here we are—a Hollywood Hills-looking fish tank that gives you a unique, frame-by-frame view into their little worlds.
Umbra offers the ability to get these in packs of four, which cut down the already affordable price per unit. The thing is, since the tanks themselves can't connect, there's no real reason to stack them on top of each other, as the design allows. That's just going to make feeding time more of a hassle. On top of that, they advertise the capacity of Umbra FishHotel Mini Aquarium as being two gallons each, but in reality, the tank volume is 1.8 gallons. It's nothing major, but they really should clear up the confusion.
Because of the ABS plastic and simple glass design, the shell keeps the tank protected from most harm, and it's also very easy to clean. If you accidentally get fish food between the wall and the tank, it doesn't take much time to clean it up at all.
You can remove the shell to paint it or sand it down and refinish it if you wish. It's a simple white design, and Umbra actually encourages you to customize it as you see fit. It's definitely a funky design for your fish to be in, and is sure to look excellent in an office or waiting room setting. Be sure to also check out our guide to the best goldfish tanks for more ideas for your home interior.
Key Features:
Available in packs
Created with glass and ABS plastic
Only weighs about five pounds
Specification:
Brand

Umbra

Model

460410-660

Weight

3.31 pounds
Offers a unique aesthetic point of view
External shell can be customized
Advertised as two-gallon capacity, but only holds 1.8 gallons
No real purpose for stacking them on top of one another
Koller Products Panaview Globe Fish Bowl

Koller Products Panaview Globe Fish Bowl is a simple, standard fish bowl, and that's what's excellent about it. Koller makes a lot of fish bowls, but this basic bowl is designed with a completely shatterproof plastic resin that your kids won't be able to destroy. Even if they stand on it. It's odd though, because it boasts that strength, but if left in direct sunlight, the plastic is prone to warping after a few hours. You really have to leave it somewhere that it's not going to get too much sun throughout the day.
The wide bottom design gives plenty of surface contact, ensuring a weighted position on your table or desk. This reduces the possibility of it tipping over, and with a gallon of water inside, it's not going to be easy to just knock off. When this shows up at your door, it's in a sheet of plastic, but it's open-sided. Your bowl has a little bit of dust on it, which really doesn't give a wow factor on that crystal clear quality that Koller talks about. It's an inconvenience at best, but doesn't do much for the aesthetics right out of the box. Wash this with warm water, and avoid abrasive brushes when possible. For some must-have products for fish tank owners, check out our guide to the best aquarium air pumps.
Key Features:
Full plastic construction
Shatterproof design
One gallon capacity
Specification:
Brand

Koller Products

Model

BL10RPET

Weight

0.32 ounces
Wide bottom point of contact helps prevent tipping over
Simple design stays crystal clear at all times
Can warp if left in direct, hot sunlight for extended periods of time
Arrives with a layer of dust on the inside of the bowl
CNZ Wall Mounted Fish Bowl

It's pretty cool to just imagine having an aquarium on your wall, isn't it? CNZ Wall Mounted Fish Bowl is a unique fish bowl that is easy to mount, but the mounting bracket or nail that you use is visible through the acrylic design. Hang it slightly above eye level to counteract this. Speaking of that acrylic, it's designed to be unbreaking under all normal circumstances, like dropping and cleaning. While it's definitely inexpensive compared to some other glass alternatives, acrylic is prone to showing scratches, so do be careful during cleaning.
Perhaps one of the best features about this fish bowl is the ability to easily feed your fish. There are some wall mount fish bowls where you have to take it down every time you want to feed them, and that's not good to knock the fish around like that. Those same designs also splashed water on the drywall. Thankfully, CNZ had the foresight to make this easily accessible. Cleaning is fairly easy. Algae doesn't really cling to acrylic the way it clings to glass, so drop in some soap and use a soft bristle brush, and you're good to go. While it can hold a tiny bit over a gallon, because of the shape and available swimming space, this is really only good for one fish. Maybe two, but I'd just keep one in it. Our guide to the best aquarium filter features some useful equipment for aquarium owners, so check them out.
Key Features:
Includes a bag of colorful rocks to get you started
1.05 gallon capacity
Easy to clean
Specification:
Brand

CNZ

Weight

2.3 pounds
High quality acrylic design won't break like glass
Easy to feed your fish without dismounting from the wall
Low capacity; only viable for a single fish
Nail/mounting point is visible through the acrylic
Sweetsea Hanging Wall Mounted Aquaponic Tank

Plants and fish living together, right in your office—you love to sea it (see what I did there?). You can support plant life as well as marine life in this convenient, wall mounted fish bowl. It's not just easy to mount, but it gives you two separate options for painted walls and rougher textures as well. You get both instruction options and mounting brackets available in your package.
Sweetsea Hanging Wall Mounted Aquaponic Tank, the 0.5 gallon unit, which is the one we're focusing on, is basically perfect right out of the box. The thing is, the one-gallon model has had reported leaking. Sweetsea is quick to fix the issue, but it's still something that you don't want to have to deal with when you make a new purchase.
You can support one betta, small tropical fish, or goldfish and an aquatic plant here, and watch them grow together. The bowl is made entirely of shatterproof acrylic, which is good for durability, but it can be a chore to clean due to the small opening at the top.
So it's easy to install and it looks excellent, but it also hits a good price point as well. Unlike other wall hanging fish bowls we've seen, you can't really spot the mount or nail with this, keeping the aesthetic completely seamless. You may also be interested in some of the best aquarium thermometers from our list, so check them out.
Key Features:
Shatterproof acrylic design
Comes in 0.5 and 1 gallon sizes
Easy installation
Specification:
Brand

Sweetsea

Weight

13.8 ounces
Supports plant life as well as marine life
Includes necessary hardware for mounting on two different wall types
One-gallon variant is pretty heavy and requires you to find a wall stud
Some units were reported to leak
Penn Plax Aquaponic Betta Fish Tank




Betta fish can be hard to care for. They're normally a chore, but this tank gives you a bit of a break from constantly worrying about them. Penn Plax made Aquaponic Betta Fish Tank to support their life, (and the life of goldfish as well) by using the plant to absorb the waste produced by fish, and then recycling it into oxygen in the water to upkeep the delicate balance of their habitat. It's why the entire unit is perfectly measured out at 1.4 gallons, to give a good ratio.
While they get that spot-on, they don't even disclose what material this Betta fish tank is made out of, which can be a problem when it comes to cleaning. We just say to use a simple plastic bristle brush with a soft edge, so you won't have to worry about scratching or damaging your tank.
This supports plant life for a while, but it will eventually outgrow its place and need to be transferred. Arguably, your Betta fish might also outgrow their tank at the same time. This is a good starter tank for a year or so until they get bigger.
The circular stand is pretty simple, but because of the wedge underneath, you do run the risk of knocking this over from time to time, so just be careful about that.
Key Features:
1.4 gallon capacity
Planter mimics a perfect life cycle between fish and habitat
Simple circular stand
Specification:
Brand

Penn Plax

Model

APON2

Weight

2 pounds
Planter completely supports life cycle between fish waste and oxygen production
Extremely easy to clean
Non-specific plastic synthetic material
Can only support plants for so long before they outgrow it
Koller Products 3-Gallon Globe Bowl




Fish bowls and marine fish tanks can get pretty gross. It doesn't take long for algae to start forming, and the water gets murky Koller Products 3-Gallon Globe Bowl keeps the exterior crystal clear, so you can actually see what's going on instead of trying to peer in through dirty glass. Speaking of which, it's not made of glass, but a shatterproof resin material. It's good, but given the fact that this is a heavier, three-gallon fish bowl, it's still able to crack and break if you drop it, it's just less likely to do so than glass.
There were a lot of reports of this arriving dented or scratched during transit. We decided to test it anyway, and came up with one small dent in the side. It was easy to pop back out, but it's still not something you should have to do with a brand new purchase. One good thing is that it's a solid design, meaning they don't glue two halves of a bowl together. This means there's no chance of it leaking right out of the package. It's easy to clean, and with a wide surface contact point, it's not going to tip over easily.
Key Features:
Design promotes clarity even when the tank starts getting dirty
Large 3 gallon capacity
Easy to clean
Specification:
Brand

Koller Products

Model

BL30RPET

Weight

9.6 ounces
Single-cut construction; no glue lines, just solid work
Wide base prevents tipping over
Not as shatterproof as it should be
Reports of damages during shipping
Ecosphere Closed Aquatic Ecosystem




EcoSphere Closed Aquatic Ecosystem is less a fish bowl (because, well, you can't put fish in it) and more of a science project for the edge of your home office desk. It's a bit pricey, but whether you go with the small pod or tall pod, this is a fascinating, 100% self-sustaining marine ecosystem in a jar.
You just put it on its base (which spins) and let nature do the rest. There are detailed instructions with your purchase to ensure you're creating a hospitable temperature and amount of light to sustain this in your home or office space. Built with synthetic gravel, live marine shrimp, algae, and wrapped up in a hand blown glass container/pod, you'll get to watch this grow day by day on the edge of your desk. Algae grows fast, so don't miss it.
It's definitely awakening the inner Discovery Kids magazine subscriber in you, but it's not perfect. Yes, it uses NASA technology to make this environment, but nature isn't always beautiful. Eventually, this is going to look a little cloudy and less aesthetic on your desk, and that means the environment is doing well, but in a professional environment it might look bad.
Key Features:
Base spins to give a nice aesthetic appeal
Features synthetic gravel and natural algae
Live marine shrimp included with purchase
Specification:
Brand

EcoSphere

Model

Small Pod with Base

Weight

2 pounds
Completely closed ecosystem thrives on its own
NASA technology means this is zero maintenance
Algae growth will eventually make this slightly less aesthetically pleasing
Doesn't actually support fish since it arrives completely closed
Koller Products BettaTank 2




We're back with some more Koller fish bowls, because how can you not love them? They're simple, they get the job done, and they tread lightly on your wallet. After testing, this is the one that I personally kept.
Koller Products bettaTank 2 comes in a two-gallon size (no other variables), which can support about four or five small fish comfortably. The octagonal shape of this fish bowl is both a blessing and a curse, because for one, it makes it basically impossible to tip over. You'd have to shove the whole thing off of your table or desk before you can just accidentally tilt it.
However, when it comes to cleaning, the shape is actually a bit of an issue. Single it's a single-cut piece of shatterproof plastic (which is a good thing to have), you have to crane your wrist around while it's in the bowl to find the right angle to clean it at. The corners created by the points in the octagon are mostly smooth, but filth still likes to congregate here, so it's a lengthy cleaning process. Not impossible, just lengthy.
During cleaning, be sure to use a soft cloth or a soft plastic bristle brush, because this is thin, meaning the plastic is not only prone to scratches but prone to them showing up very easily. You may also be interested in some of the best terrariums from our list, so check them out.
Key Features:
Two gallon capacity
Shatterproof plastic design
Octagonal shape for multiple viewing angles
Specification:
Brand

Koller Products

Model

BL20HPET

Weight

8 ounces
Single-cut plastic eliminates the risk of leaks
Large surface contact means you can't simply tip it over
Octagonal shape makes it difficult to clean corners
Very prone to scratches; clean with caution
Koller Products Crystal Clear Fish Bowl

I like it when I can get something I need without spending a lot of money. I think everyone does, and Koller Products Crystal Clear Fish Bowl is basically the living embodiment of making something work on a shoestring budget. It's wildly inexpensive, meaning if you came here looking for multiple fish bowls to buy, you've just hit the motherlode.
Koller guarantees a complete 100% satisfaction rating on this bowl, and even though it comes in pretty pristine packaging with no dents, that's still good to have under your belt. The fully shatterproof design is still prone to scratches, since it is plastic, but that's to be expected.
What I didn't expect was the "crystal clear" attribute of this fish bowl to fade after a while. Eventually, even if you're really good at cleaning the inside, there's just bits of buildup that make it harder to see through. Not impossible, but a bit harder. Then again, I don't know anyone who's judged a person based on the clarity of their fish bowl.
Built in a one-cut design, you won't experience any leaking whatsoever. Just be careful when you clean it, and use a soft bristle brush or simple cloth. It makes cleaning take longer, but this can still retain its luster for years to come if you give it some TLC now. In any case, it makes a nice housewarming gift for your loved ones.
Key Features:
Tall flower pot-style design
100% satisfaction guarantee by Koller
One-cut design prevents leaks
Specification:
Brand

Koller Products

Model

049146000130

Weight

5.6 ounces
Plastic is completely shatterproof
Extremely inexpensive
Plastic is easy to scratch
Crystal clear quality wanes after the first few months

It's a glass fish bowl, what more do you expect? Well, Anchor Hocking actually did a little 180 on the standard fish bowl design. They included a flat base at the bottom of the bowl to make it much harder to tip over, even with the slightly increased lip size around the rim of the bowl.
That's a major plus in our book, and since the Anchor Hocking Drum Bowl is under 10" tall, it's enough of a countermeasure to actually make a difference. The fact that it's made of heavy-duty glass is both good and bad. We've been reviewing a lot of acrylic bowls on this guide because they're inexpensive and relatively easy to maintain. They're not going to break if they get knocked over. Glass will break, but in this instance, it's heavy duty enough that a simple fall from a few feet up shouldn't shatter it.
Glass is often easier to clean though, and that's definitely true with this fish bowl. Grime builds up along the interior of any fish bowl, but here, it's like it comes right off with little to no hassle. Everything here is manufactured in Canada, but it's not handled that way—it's actually in fairly light packaging, which is either poor logistics, or Anchor Hocking being really confident in their heavy duty glass design. Either way, ours came unscathed.
Key Features:
Easy to clean
Under 10" tall
One gallon water capacity
Specification:
Brand

Anchor Hocking

Model

4262

Weight

2.8 pounds
Improved flat base despite it being a round bowl
Heavy glass design doesn't scratch
Glass is prone to cracking and breaking
Not packed with care
Outgeek Wall Fish Flower Pot and Aquarium

Hanging your fish bowl on a wall is pretty awesome, and it looks great. Outgeek took to their own design, and while Outgeek Wall Fish Flower Pot and Aquarium is not the highest ranking wall fish bowl on our list, it gets the job done very similarly. You can support marine plant life and fish life at the same time here, which is a major bonus. While you're not going to get the plant with your purchase, you do get some colorful rocks to make the space pop a bit.
Outgeek faces the same problem most acrylic, wall hanging fish bowls do: glue. Sometimes the glue that holds the half-circle to the backing comes undone due to excessive heat while shipping, or a variety of other factors. It happens, but Outgeek is aware of the issue and are quick to replace the entire fishing bowl, no questions asked.
The main concern comes down to mounting. It hangs on the wall just fine, and installation is quick, but you can see the mounting bracket. It's kind of in your face. That ruins the aesthetic appeal for some people, but if you plan on putting a plant in it that pokes up through the easy feeding cut, then it'll cover that up just fine.
Key Features:
Available in four different sizes
Easy to mount
Includes rocks with purchase
Specification:
Brand

Outgeek

Model

3956630

Weight

4.2 ounces
Sustains plant life and marine life at the same time
Perfect feeding cut in the top half of the bowl
Mount is extremely visible and not very fetching
Some known to arrive with cracks (Outgeek fixes quickly)
Fish Bowl Buying Guide
Features To Look For In A Fish Bowl
Size - What fish were you planning on getting, or what fish do you already have? Do a quick bit of research about what size requirements your fish have so they can live a long life, and get an appropriate sized bowl to start.
Mounted or Standing - How do you want to place your fish bowl? For most of us, a simple countertop or desk will do, but if you want to get crafty you can hang it on the wall. You have to account for the extra weight and make sure there are appropriate studs and screws to mount everything, but you're going to have one of the most unique fish bowls ever, so it's a toss up.
Material - Acrylic is the way to go. Glass shatters, but acrylic bounces. That means that you can save the fish if your fish bowl gets knocked over, and toss it right back in without worrying about harming them. No more shattered glass or injuries to yourself, and no need to get another fish bowl. Glass is good if it's proven to be shatterproof, but that usually ends up costing more than most people feel comfortable spending on a fish bowl.
Sign Up Now
GET THE VERY BEST OF GEARHUNGRY STRAIGHT TO YOUR INBOX