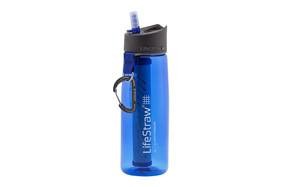 LifeStraw Go Water Filter Bottle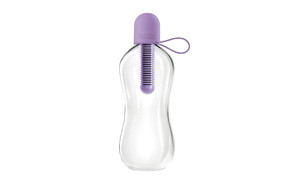 Bobble Classic Filtered Water Bottle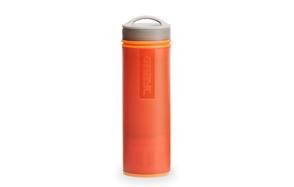 GRAYL Ultralight Water Purifier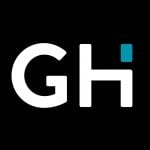 Fresh and clean water is an essential part of our everyday. Without it, you're prone to headaches, lethargy, and dehydration which can interfere with your day. You're supposed to drink at least 2 liters of water every day, which sounds simple, but so many miss out due to being busy, forgetting, or simply not having a decent water source to make it possible. Filtered water is an excellent solution to this problem. Not only will it give you the chance to drink as much as you need every day, but it also ensures that you will be drinking clean and safe water, meaning you can stay focused and ready throughout the day. If you need more water in your life, why not take a look at our list detailing best filtered water bottles and splash out on something that'll make you happier and healthier.
The Best Filtered Water Bottle
Filtered Water Bottle Buying Guide
Benefits of Drinking Filtered Water
So what's the difference between regular tap water and filtered water, and if you've survived drinking tap water for so long, what reason do you have to graduate to filtered water? For most people, the key benefit is based around two things: their health and the taste.
A water filter can remove bacteria from your drinking source, which is something your stomach will thank you for. As for taste, the strange thing about water is that is tastes better the less it tastes of something and there are few things worse than taking a long, desperate gulp of water only to find a peculiar aftertaste striking once it's been swallowed. A filter eliminates this problem, meaning you get delicious, refreshing water every time.
These are the primary reasons for moving from regular old tap water to filtered water, but they are not the only benefits. So what else is there?

Good for the Environment - Investing in a water filter means you'll save hundreds, perhaps thousands of dollars on pre-bottled water from the store. This is great news for your wallet, but even better news for the environment. By reducing the demand for water bottles one person at a time, water filters help protect the environment and our wildlife from coming into contact with plastic.
One filter cycle lasts as long as 40 gallons of water or around two months. Imagine how many plastic water bottles equals 40 gallons and you might just consider altering your bottle purchasing habits and switching to a more renewable, environmentally conscious alternative.
You'll Feel Better - We've already mentioned how filtered water removes the majority (as much as 99.9999%) of bacteria, so you'll immediately feel better than when drinking non-filtered water that has the potential to be laced with all kinds of mysterious and possibly harmful microscopic agents, but it's not just your overall health that will benefit from filtered water.
By having a constant supply of trustworthy water on hand, you will end up drinking more than you ever have in your life, without having to worry about getting sick. With a filtered water bottle, you can easily hit your 8 pints of water a day target and then some, giving you more energy, a clearer mind, and better tolerance for all the nonsense that goes on around you.
Helps to Develop Immune System - This is especially important for your kids whose systems are still developing and will hugely benefit from filtered water. By using the filter to eliminate harmful bacteria and other viruses, you can ensure that they grow up healthy and happy, even if they might develop a slight snobbery towards anything but filtered water. That's okay, though, as long as they're drinking their water and feeling fit and fantastic.
The Last Line of Defense - You can do a lot to try and prevent ingestion of harmful viruses and bacteria and most of the time you'll be fine drinking water from the tap, however, most of the time is not all of the time, so the water filter is the last line of defense against waterborne issues. It is claimed that there are over 2100 toxins that could be present in your drinking water, so doing everything you can to avoid and prevent these coming into contact with your body and causing illness is a must.
Weight Loss, Hydration, and Detoxification - This is true of water in general, but filtered water allows you even better overall health than typical tap water found anywhere in the country. By using filtered water, you reduce (and nearly entirely eliminate) the risk of ingesting something your body won't agree with, which guarantees better health and no chance of dehydration from gastrointestinal diseases. In addition to this, drinking water fills you with more energy to aid in weight loss as well as acting as a detoxifier that flushes toxins from your body in an all-natural, all-refreshing way.

Filtered Water Bottle FAQ
Q: How Does a Filtered Water Bottle Work?
A: A filtered water bottle works just like any other water bottle. You fill it with water and you drink from it throughout the day, refilling when necessary. The only difference is that a filtered water bottle works to filter out harmful waterborne bacteria and viruses that make it safe to drink.
This is an excellent way of ensuring that you remain healthy and can come in handy whether you fill it with tap water from your kitchen or during hikes and camping scenarios where you will have to rely on water sources you find along the way.
Water is an essential part of everybody's diet, but sometimes you can't trust where it came from. Using a water filter eliminates any concerns you might have and allows you to stay refreshed and hydrated without getting sick.
Q: How Long does the filter last for?
A: The majority of filters will last for 40 gallons of water which works out to around 151 liters or 5120 ounces. Depending on how much water you drink, this can last you anywhere between one or two months. It is recommended that even if you don't hit the 40-gallon limit, you should still replace your filter every two months to ensure that you continue drinking pure, clean, refreshing water.
Q: Does the filter decrease amounts of important minerals from the water?
A: While the filter is designed to remove anything harmful from your water, you might also be concerned that it will take away the precious, helpful minerals such as calcium and magnesium that are also present in tap water. Thankfully, you can rely on your filter to retain these minerals that help your water keep you happy and healthy. How can it tell the difference though? Let's just say it's magic, otherwise, we'd be here all day.
But seriously, if you're still less-than-convinced, you might feel better knowing that organizations responsible for outlaying and checking filter standards will put the filters under testing before they hit the market to ensure that they work towards helping and not hindering you.
Q: Are filtered water bottles dishwasher safe?
A: It depends on the materials used. Some of the filtered water bottles on our list are indeed dishwasher safe, but only when washed on the top shelf. If you're unsure about whether or not you can put your filtered water bottle in the dishwasher, then check with the manufacturer or in the instruction booklet that comes with it, just to be on the safe side.

Q: How do I clean my filtered water bottle?
A: Cleaning your filtered water bottle is as easy as cleaning any other kind of water bottle! Using warm water, soap, and a long-handled brush, you can clean the inside of the bottle, while you can use a sponge around the lid and mouthpiece to remove any dirt or gunk that has accumulated in the small gaps.
As mentioned above, you might also be able to clean your water bottle using the dishwasher, but this may not apply to all products, so be sure to check!
Sources: