Best Filtered Water Bottles in 2021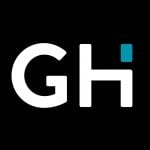 This product guide was written by GearHungry Staff
Published
October 10, 2018
Support us! GearHungry may earn a small commission from affiliate links in this article.
Learn more
Fresh and clean water is an essential part of our everyday. Without it, you're prone to headaches, lethargy, and dehydration which can interfere with your day. You're supposed to drink at least 2 liters of water every day, which sounds simple, but so many miss out due to being busy, forgetting, or simply not having a decent water source to make it possible. Filtered water is an excellent solution to this problem. Not only will it give you the chance to drink as much as you need every day, but it also ensures that you will be drinking clean and safe water, meaning you can stay focused and ready throughout the day. If you need more water in your life, why not take a look at our list detailing best filtered water bottles and splash out on something that'll make you happier and healthier.
The Best Filtered Water Bottle
LifeStraw Go Filtered Water Bottle




Our best choice for the best water filtration bottle is LifeStraw's Go Water Filter Bottle. It comes with a two-stage integrated filter straw, which helps to clear the water of 99.9999% of any waterborne bacteria that could be present and cause you harm. If you love camping, hiking, and generally being out in the wilderness without civilization anywhere in sight or sound, then this kind of filter bottle is crucial for staying healthy during long treks and not going the way of your little Oregon Trail character.
Simply fill the bottle from lakes, stream or rivers and do nothing else. You'll be amazed how clean with water gets and becomes something you can rely on to keep you hydrated wherever you are. If you're not into hiking, that's cool too, and it does just as excellent of a job filtering tap water from the home, office or school.
Constructed using durable BPA-approved materials and coming with a handy clip, you can carry this anywhere you go and ensure the cleanest, freshest water possible without spending money on anti-environment plastic water bottles. If you want to forget about portable but cumbersome water filters and prefer a simpler solution, then the LifeStraw's double filtration method is the answer. Be sure to also check out our list of the best portable water filters for more great items like this.
Key Features:
Removes 99.9999% of waterborne bacteria
Durable BPA approved bottle
Great for everyday use, hiking, backpacking and more
2-stage filtration technology
23 ounce capacity
Specification:
Brand

LifeStraw

Model

LSGOV2CR45

Weight

6.4 ounces
GRAYL Ultralight Filtered Water Bottle




The GRAYL Ultralight Water Purifier Bottle our selection for the premium pick of the very, very best water bottles available. Minimalist and unassuming, this doesn't look like something that'll keep your water safe all over the world, but that doesn't mean it's not still massively effective. This is the perfect travel partner for globetrotting expeditions, quick hikes into nature, or merely a bottle to keep by your side every day.
Using an innovative Fill. Press. Drink system, filtering your water has never been easier or been done with such class. There's no need for squeezing or sucking at the mouthpiece as you desperately crave for refreshment and in just 15 seconds, you can get perfectly clean water unlike anything you've ever tasted before. It's easy to fill up from any kind of fresh water source worldwide, and delivers safe and reliable results every time.
To ensure the best flavor for you, the filtration system removes any potential aftertaste from sediment or metals, giving a refreshing chug time after time. Water that tastes nothing like water is a nasty surprise, so knowing you'll taste only what you need to makes this product something that should seriously be considered and can help save time, energy, and money when embarking on long, arduous treks! You may also like some of the best reusable snack bags from our list, so check them out.
Key Features:
Fast and easy to use
Award-winning One Press design
Removes 99.9999% of viruses and bacteria
Filters sediment, chemicals, and heavy metals for zero aftertaste
16 ounce capacity
Specification:
Brand

GRAYL

Model

321755

Weight

10.9 ounces
Sawyer Products Personal Filtered Water Bottle




A great and large capacity water bottle just for you, the Sawyer Products Personal Water Bottle comes with 34 ounces of capacity that will provide you with excellent water filtration time after time. The system helps to eliminate 99.99999% of bacteria including salmonella, E coli and cholera, as well as banishing other harmless presences such as giardia and cryptosporidium. If you're paranoid (perhaps a little too paranoid) about what's present in your drinking water, then this should put you at peace to enjoy a quick, refreshing sip every time.
And that quick refreshment isn't just a meaningless tagline. Sawyer Products have designed their bottle to ensure a high flow rate for easy access whenever you crave water the most. This makes it great for staying hydrated on treks, during intense workouts or sporting events, and ensuring you get your eight glasses of water a day to stay in top shape.
The quick-conceal spout means you'll not spill precious drinking water while its fast setup means you can be enjoying the freshest, most life-giving water you've ever had. After tasting what Sawyer's water bottle can do, it'll be hard to go back to regular old tap water. Yeah, it's just that good. Our handy guide to the best insulated water bottles features more great products like this.
Key Features:
BPA-free water bottle with inline filter
Removes 99.99999% of bacteria and protozoa
High flow rate for quick and easy refresh
Ideal for hiking, camping and backpacking
34 ounce capacity
Specification:
Brand

Sawyer Products

Model

SP140

Weight

0.16 ounces
Bobble Classic Filtered Water Bottle




Bobble Classic Filtered Water Bottle comes with a simple design that lets the functions do the talking. Simply crafted with a transparent chamber available in either 18.5 or 34-ounce capacities, it has an ergonomic shape to fit comfortably in your hand and works perfectly without seeming like there is something missing.
To keep you happy, the rubber cap is attached to the lid and prevents any unfortunate loss, and it has a massively leak-proof system that is a must for any water bottle. It's not too large and won't crowd your backpack, while still maintaining a large enough capacity so that you won't need to refill it too frequently. The filter is long-lasting and should be changed after 300 uses for the best effectiveness meaning you can get at least a month's use from each filter.
For those who are conscious about the environment, the Bobble makes for an excellent alternative to grabbing plastic water bottles from vendors and stores throughout your day. It's better for the planet, better for your wallet, and gives you the peace of mind that the water you drink is clean and safe. Make sure you also check our guide to the best water filter pitchers for more great items like this.
Key Features:
Reusable water bottle with replaceable carbon filter
Removes taste and odor of chlorine
Filter equal to 300 single-serve water bottles
Soft touch carry cap
Either 18.5 or 34 ounce capacity
Specification:
Brand

Bobble

Model

HF185C100E006LAV

Weight

3.2 ounces
KOR Nava Filtered Water Bottle




This self-filtering water bottle certainly makes a splash on our list as KOR Water have developed a quality reusable water bottle that is a must for lovers of camping or sports, as well as busy professionals on the go. Complete with a stylish design and crafted using BPA-approved Tritan materials, you'll feel like the coolest dude around when you whip this bad boy out to take a much-deserved swig.
But it doesn't just look good. We're all about aesthetics here, but we understand that the products need to do their job, too. Luckily, the KOR Nava does exactly that. Using a health-safe carbon active filter that has been made from – get this – coconut shell – you get an all-natural, all-reliable product that will ensure perfect water cleanness anywhere you fill it up.
Passing rigorous NSF testing, this is a product that you can be sure to provide you with only the freshest water it possibly can. For your convenience, it also comes with an easy-drink spout that is both useful and sanitary and is durable enough to last you through all kinds of travails and treks and produce excellent results every time. Find more great products like this by checking out our guide to the best hydration packs.
Key Features:
Durable and clear bottle
Excellent for transporting around during your travels
Easy Flow technology eliminates squeezing
Carbon-active filter
22 ounce capacity
Specification:
Brand

KOR Water

Weight

9.3 ounces




An unmistakable name in water filtration solutions, our choice for the Best Value filtered water bottle is the Brita Sport Water Bottle. Here, you'll find comfort in carrying, and easy-sip spout, and quality that is only achieved by being an industry leader for as long as Brita have been. It looks simple but also stylish, and comes with all the hallmark features you'd expect from Brita.
Holding up to 20 ounces of water, this filtered water bottle equals 300 standard water bottles, so you can save the planet while you save your stomach! Its built-in carry loop makes it easy to take around with you, and will keep it close to you whenever you're in need of a top up.  It's also dishwasher safe, so you needn't fret about gunk collecting in hard-to-clean areas. This ensures a delicious and refreshing drink time after time.
For convenience, the bottle comes with replacement filters, so you can keep your water clean for up to 120 gallons. Depending how much water you drink, this can last over three months, so be sure to update the filter when necessary for the best results. Make sure you also check our guide to the best Camelback bottles for more great items like this.
Key Features:
Soft sided water bottle for comfortable carrying
1 filter replaces up to 300 standard plastic bottles
Top rack of dishwasher safe
Easy-sip spout
20 ounce capacity
Seychelle Extreme Water Filter Bottle



A portable water filter bottle that is the ideal solution for emergency prep, hiking, camping and worldwide travel (you lucky thing, you), the Seychelle Extreme Water Bottle is designed to keep you safe from harmful bacterias and give you the best water drinking experience possible.
Capable of removing 99.9999% of viruses, protozoa, and all those other nasty little presences in ordinary tap water, you'll never taste anything like water from this filter ever again. It provides you with unrivalled taste, excellent clarity, and most importantly filtration that you can trust.
The special squeezability design is a feature exclusive to this product and makes drinking easy and straightforward without you worrying about spilling it down yourself before an important meeting (don't worry, we've all been there…) If you're looking for a bottle that doesn't rely on gimmicks and just provides excellent results, then the Seychelle Extreme bottle is the answer.
Key Features:
Removes 99.9999% of bacteria and viruses
Essential for emergency prep
Portability makes it excellent for hiking, camping, and general travel
Specially designed squeezability
28 ounce capacity
Specification:
Brand

Seychelle

Model

1-10303-28-HI-FC-SEY

Weight

4.8 ounces
Brita Plastic Water Filter Bottle




Once you own a Brita Filtered Water Bottle, you'll never need to buy bottled water again. Unlike cheap plastic bottles, the Brita Plastic Water Filter Bottle is designed for long-term use. It's designed to last for years, providing you with odorless, filtered water that is safe and healthy to drink. Inside the bottle is a replaceable filter that reduces chlorine as you drink. You need to change the filter every two to three months (or after 40 gallons) for the freshest tasting water. 
The bottle holds 26 ounces of water (more than a standard-size water bottle) and has a unique lid design. It opens by pressing the button on the front, revealing an easy-sip straw. This lid is 100% leak-proof and has a handle, making it easy to carry. We also like the fact that it's available in five attractive colors. 
Key Features:
26-ounce capacity 
BPA-free
Replaces 1,800 single-use bottles
Replaceable filter (after 40 gallons)
Available in five colors 
Specification:
Brand

Brita

Model

36377

Weight

7.7 ounces




The Epic Nalgene OG Grande is a serious water bottle. At nearly $40, you should be expecting miracles, when you consider that you can get a plastic water bottle for less than $5. The miracles, in this case, are delivered in the cleanest water you'll ever drink. The advanced filter design removes over 70 contaminants from water (chlorine, lead, arsenic, glyphosate, and more). With 6mm of depth filtration, any suspended waste products are stopped as they try to pass through millions of layers of coconut carbon fiber block. 
Choosing this filtered water bottle saves over 550 single-use bottles from being made. That's a substantial impact you can have on the environment, with the added benefit of healthier water. The bottle is available in three sizes (20oz, 32oz, & 48oz) and has a carrying handle integrated into the lid. 
Key Features:
48-ounce capacity 
Advanced filter 
Filters 70 contaminants
BPA-free
Silicone mouthpiece 
Integrated carry loop 
Specification:
Brand

Epic

Model

Nalgene OG

Weight

10.3 ounces
Survimate Filtered Water Bottle




The Survimate Filtered Water Bottle is designed to provide you with clean drinking water, wherever you are. You can tell it's aimed at travelers and adventurers because of the compass on the top. The advanced purification system works by way of a replaceable filter. It provides four-stage filtration, removing potential contaminants in the water. Of course, if you're attempting to drink water from a stream, it's always recommended that you boil it first but this is still a worthwhile extra step to take. The filter will need replacing after 1500L/year of continuous usage. 
Key Features:
22-ounce capacity 
Advanced purification system 
Replace filters after 1500L/year continuous usage 
Compass on lid 
Available in eight colors 
Filtered Water Bottle Buying Guide
Benefits of Drinking Filtered Water
So what's the difference between regular tap water and filtered water, and if you've survived drinking tap water for so long, what reason do you have to graduate to filtered water? For most people, the key benefit is based around two things: their health and the taste.
A water filter can remove bacteria from your drinking source, which is something your stomach will thank you for. As for taste, the strange thing about water is that is tastes better the less it tastes of something and there are few things worse than taking a long, desperate gulp of water only to find a peculiar aftertaste striking once it's been swallowed. A filter eliminates this problem, meaning you get delicious, refreshing water every time.
These are the primary reasons for moving from regular old tap water to filtered water, but they are not the only benefits. So what else is there?

Good for the Environment - Investing in a water filter means you'll save hundreds, perhaps thousands of dollars on pre-bottled water from the store. This is great news for your wallet, but even better news for the environment. By reducing the demand for water bottles one person at a time, water filters help protect the environment and our wildlife from coming into contact with plastic.
One filter cycle lasts as long as 40 gallons of water or around two months. Imagine how many plastic water bottles equals 40 gallons and you might just consider altering your bottle purchasing habits and switching to a more renewable, environmentally conscious alternative.
You'll Feel Better - We've already mentioned how filtered water removes the majority (as much as 99.9999%) of bacteria, so you'll immediately feel better than when drinking non-filtered water that has the potential to be laced with all kinds of mysterious and possibly harmful microscopic agents, but it's not just your overall health that will benefit from filtered water.
By having a constant supply of trustworthy water on hand, you will end up drinking more than you ever have in your life, without having to worry about getting sick. With a filtered water bottle, you can easily hit your 8 pints of water a day target and then some, giving you more energy, a clearer mind, and better tolerance for all the nonsense that goes on around you.
Helps to Develop Immune System - This is especially important for your kids whose systems are still developing and will hugely benefit from filtered water. By using the filter to eliminate harmful bacteria and other viruses, you can ensure that they grow up healthy and happy, even if they might develop a slight snobbery towards anything but filtered water. That's okay, though, as long as they're drinking their water and feeling fit and fantastic.
The Last Line of Defense - You can do a lot to try and prevent ingestion of harmful viruses and bacteria and most of the time you'll be fine drinking water from the tap, however, most of the time is not all of the time, so the water filter is the last line of defense against waterborne issues. It is claimed that there are over 2100 toxins that could be present in your drinking water, so doing everything you can to avoid and prevent these coming into contact with your body and causing illness is a must.
Weight Loss, Hydration, and Detoxification - This is true of water in general, but filtered water allows you even better overall health than typical tap water found anywhere in the country. By using filtered water, you reduce (and nearly entirely eliminate) the risk of ingesting something your body won't agree with, which guarantees better health and no chance of dehydration from gastrointestinal diseases. In addition to this, drinking water fills you with more energy to aid in weight loss as well as acting as a detoxifier that flushes toxins from your body in an all-natural, all-refreshing way.

Filtered Water Bottle FAQ
Q: How Does a Filtered Water Bottle Work?
A: A filtered water bottle works just like any other water bottle. You fill it with water and you drink from it throughout the day, refilling when necessary. The only difference is that a filtered water bottle works to filter out harmful waterborne bacteria and viruses that make it safe to drink.
This is an excellent way of ensuring that you remain healthy and can come in handy whether you fill it with tap water from your kitchen or during hikes and camping scenarios where you will have to rely on water sources you find along the way.
Water is an essential part of everybody's diet, but sometimes you can't trust where it came from. Using a water filter eliminates any concerns you might have and allows you to stay refreshed and hydrated without getting sick.
Q: How Long does the filter last for?
A: The majority of filters will last for 40 gallons of water which works out to around 151 liters or 5120 ounces. Depending on how much water you drink, this can last you anywhere between one or two months. It is recommended that even if you don't hit the 40-gallon limit, you should still replace your filter every two months to ensure that you continue drinking pure, clean, refreshing water.
Q: Does the filter decrease amounts of important minerals from the water?
A: While the filter is designed to remove anything harmful from your water, you might also be concerned that it will take away the precious, helpful minerals such as calcium and magnesium that are also present in tap water. Thankfully, you can rely on your filter to retain these minerals that help your water keep you happy and healthy. How can it tell the difference though? Let's just say it's magic, otherwise, we'd be here all day.
But seriously, if you're still less-than-convinced, you might feel better knowing that organizations responsible for outlaying and checking filter standards will put the filters under testing before they hit the market to ensure that they work towards helping and not hindering you.
Q: Are filtered water bottles dishwasher safe?
A: It depends on the materials used. Some of the filtered water bottles on our list are indeed dishwasher safe, but only when washed on the top shelf. If you're unsure about whether or not you can put your filtered water bottle in the dishwasher, then check with the manufacturer or in the instruction booklet that comes with it, just to be on the safe side.

Q: How do I clean my filtered water bottle?
A: Cleaning your filtered water bottle is as easy as cleaning any other kind of water bottle! Using warm water, soap, and a long-handled brush, you can clean the inside of the bottle, while you can use a sponge around the lid and mouthpiece to remove any dirt or gunk that has accumulated in the small gaps.
As mentioned above, you might also be able to clean your water bottle using the dishwasher, but this may not apply to all products, so be sure to check!
Sources:
The best!
Gear, gadgets & stuff for men
Straight to your inbox