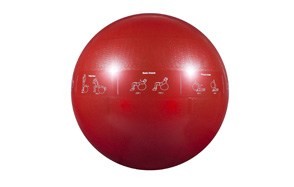 GoFit Professional Grade Exercise Ball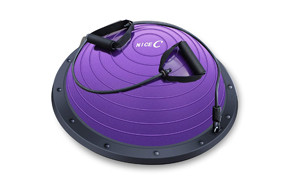 Nice C Balance Ball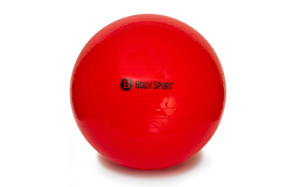 Body Sport Exercise Ball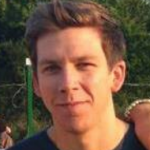 The Exercise Ball, also sometimes referred to as a "Swiss Ball," is made of soft elastic with a diameter of 14 to 34 inches and was perfected in the early 1960s by an Italian plastics entrepreneur. Incredibly puncture resistant, they were first used by a Swiss physician to treat newborns and infants suffering from possible neuro-development issues. Exercise balls gained early prominence in the world of medicine, but their role has been greatly expanded. Today's best exercise balls are just as likely to be seen behind the desk of a Fortune 500 executive as they are on the floor of the local fitness center.
An exercise ball has many uses in health and fitness, but its greatest utility may be the fact it can be used by anyone in just about any setting, with little to no training, set-up, or warm-up period. We curated nearly a dozen of the best exercise balls on the market, looking at their strengths and what makes each one an attractive purchase option.
The Best Exercise Ball
Exercise Ball FAQ
Q: Can I use an exercise ball if I am pregnant?
A: Yes, you can use an exercise ball during pregnancy, but we always recommend you consult with your physician about specific exercises and time limits before any kind of exercise. The goal of using an exercise ball during pregnancy is to help loosen pelvic muscles and joints prior to delivery.

Q: How long will an exercise ball stay inflated?
A: The best exercise balls will stay inflated for multiple workout sessions, but the exact amount of time varies by manufacturer, and the kinds of exercises and duration of each session. Ball inflation may also depend on non-exercise related factors, such as the temperature and humidity of the exercise environment.
Q: What kinds of exercises can I do on an exercise ball?
A: There are literally dozens of workout routines you can benefit from when using an exercise ball, with new exercises seemingly invented daily. The best thing about exercise balls are the types of workout routines you can do while using one. Typical exercises include: Trunk Curl, Sit-Up Twist, Back Extension, Hip Extension, Mountain Climber, Inclined Push-Up, Declined Push-Up, Chest Fly, One-Sided Row, Back Extension, Crunch, Squat, Hip Raise, and Leg Curl.
When using an exercise ball for any kind of workout, it is important to prepare and follow a set routine. Doing so will not only make your body receptive to exercise, but also get you accustomed to following a regular schedule.
Q: How should I prepare before using an exercise ball?
A: Each person is unique and knows when he or she is prepared to begin a workout. But generally, you may want to warm-up for about 5 minutes beforehand by stretching to get comfortable. Once you are ready, each exercise could include one to three sets of eight to 12 repetitions – or however many you feel you can do. Each set should be followed by a minute of rest between each one. If you are concerned about building or maintaining equal muscle mass in your arms or legs, it is recommended that you perform an equal amount of exercises with each limb. In terms of the number of days of exercise, three is a reasonable amount per week, followed by 24 to 48 hours of rest between sessions.
Any questions about the types of exercises or the limits for each should be directed to a physician.

Q: My friend who recommended an exercise ball said it will help strengthen my core muscles. What are core muscles?
A: A popular buzz phrase currently with athletes is "core muscles," and you often hear this mentioned when an elite athlete goes down with an injury and needs rehabilitation or surgery. Core muscles refer to muscles in the torso, which allows for a full range of functional movements in the abdomen, mid- and lower-back and, to a lesser extent, the shoulders, neck, and hips.
Strengthening core muscles is not only a big deal for athletes, but for people everyday in all walks of life. If you regularly bend over at the waist to lift heavy objects as part of your job, a strong abdomen, back, and shoulder muscles are critical. If you are a teacher standing for hours and pivot from side to side to talk to students, strong hip and other core muscles will help get you through the day.
Q: I have a problem keeping my balance – will an exercise ball help with improving balance and stability?
A: Absolutely! All of the best exercise balls on the market will help improve your overall physical stability and balance if used correctly and regularly. Whether you are a child, teenager, or adult who suffers from balance issues, an exercise ball can help you improve, giving the self-confidence to lead an active and healthy lifestyle. There are a few exercises tailored to improve balance and stability, including: Wall Squats, Planks, and Back Extensions.
Q: How do I choose an exercise ball?
A: If you are buying an exercise ball for personal use, it may be a good idea to talk to a trainer or medical professional for a recommendation. It is important to remember: Choose a ball that fits your fitness objectives, look for one with adjustable firmness, and get a ball that is ideal for your height. A key to getting the most benefit from any piece of exercise equipment is buying an item you feel comfortable using, can afford, and will use regularly.

Q: How should I maintain my exercise ball?
A: All manufacturer's provide maintenance guidelines, and it is important to follow them as directed. This will help ensure your maintenance ball lasts for years and provides as many benefits as expected. Here are some general tips to consider:
Only inflate the ball as directed.
The ball should never be used around an open flame or sharp objects.
An exercise ball can be used outdoors, but only on a clean and level surface.
The ball can be washed regularly with water and mild soap. The surface should be rinsed and dried before it is stored or deflated.