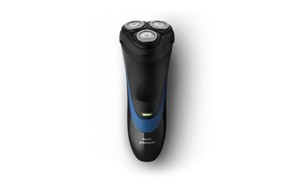 Philips Norelco 2100 Electric Razor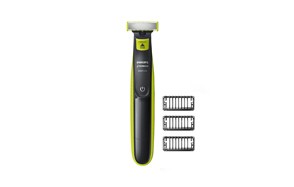 Philips Norelco OneBlade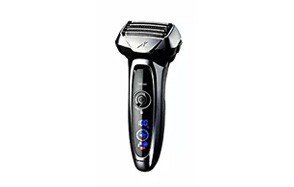 Panasonic Arc5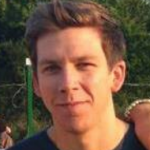 An electric razor is a must have for any man who wants to enjoy a speckless shaving experience, without the hassles of a traditional razor. However, buying an electric razor is not a simple task. You have the option to choose from hundreds of different models, each offering different specifications and many claiming to be the one for you. If it is the first time you are purchasing an electric shaver, or you are just not techy enough, you might find the whole selection process super confusing. To ease up the work for you, we have curated this comprehensive electric shaver reviews guide, which will show you the top 10 electric shavers and answer some of the most popular questions regarding the products.
The Best Electric Razors
Electric Razors Buyers Guide
What Factors To Consider When Buying An Electric Razor
Not all electric razors are alike. They come with different specifications and may be limited in their usage. How do you decide which electric razor to get for yourself? Well, the below list will serve as a great starting point to shortlist the available options:
You need to start your shopping with a decision on how much you are ready to spend on an electric razor. This will quickly shorten the list of possible options and give you more time to focus on deciding between a couple of razors, instead of browsing through hundreds of alternatives.
After you have got your budget sorted out, you need to now choose which number of blades you need. Some razors come with three blades, while others can have as many as five blades. Moreover, some devices also have a pop up trimmer for sculpting and detailing.
You should also pay heed to the speed of the motor which powers the blades in an electric razor. Generally, the higher the CPM on an electric razor, the better it is in performing quick and seamless shaves.
Another important consideration, which is related with the motor speed, is the battery life. Usually, more powerful razors have a shorter battery life. However, this is not a rule of thumb. You should get a device which runs for at least an hour on full charge.
Water resistance is also a feature to look at, especially if you like to have wet shaves. Most electric razors these days support both wet and dry shaves.
Of course, all features aside, you must also ensure that whichever product you are getting has a reliable warranty. A money-back guarantee is an added bonus and will give you the flexibility of returning the product if you are unsatisfied with it for any reasons.
Following these considerations will ensure that you get an electric razor that is most suitable for your needs.

Foil vs Rotary Shavers
You may not know the difference between foil and rotary shavers. Many people often assume that they are two different names for a similar technology. However, both these types of mens shavers have a different purpose.
Basically, the foiled blades make some of the best electric shavers for sensitive skin. They are perfect for daily usage. Due to the thin foil, the blade is not in touch with the skin and hence will not cause any itches or irritation. However, if you plan on shaving after every few weeks, you should opt for a rotary type as foil blade razors cannot trim long hair properly.
Due to the rotating blades, which can directly reach the hair, rotary shavers can easily cut long facial hair. These mens shavers are also better in adjusting to the contour of the face, which allows you to have an easier and cleaner shave. Getting a rotary razor is a great choice if your facial hair grows in various directions.
Q: How To Get Rid Of Razor Bumps On Your Face
A: Razor bumps are caused by ingrown hair. When the hair grows, it may curl and go in the pore, causing a bump and leading to inflammation. Men with curly hair are most prone to this problem. There are some steps you can take to reduce and eliminate razor bumps on your face:
By reducing the frequency of shaving and allowing your facial hair to grow, you can prevent the chance of ingrown hair. Usually a three to four week period of no shaving will let your hair to reform and the skin to recover.
Use tweezers to remove the ingrown hair, after moistening and moisturizing the facial region.
Use special skin ointments to hasten the recovery of the pores and bumps.
Always shave against the grain to increase the probability of hair regrowing in a straight direction.
After every shaving session, make it a habit to massage your face with a warm towel to promote blood flow in hair follicles.
If the condition of razor bumps is acute, take medical advice from a certified dermatologist.
Tips To Care For Your Skin
Skin maintenance can be complicated for many people. However, with some basic steps you can improve your skin quality and condition.
First of all, you must identify your skin type. This is going to make it so much easier for you to handle your skincare. For instance, oily skin and dry skin have completely different needs.
Secondly, use skin products which are recommended for your skin type. These include face wash, cream, moisturizer, etc. The chemicals in those products should not irritate your skin and should be pH-neutral.
Moreover, make sure to clean your face routinely. In fact, you should make it a habit to clean your face at least three times a day.
Drink lots of water daily to keep your skin hydrated. The water also washes away any chemicals and oils from the skin.
Avoid touching your face and messing with the acne or bumps which develop on the skin. Regularly touching the affected area will cause more irritation to the skin and can lead to more breakouts.

Conclusion
Choosing an electric razor can be tricky. However, once you make the correct choice, you are going to find your shaving routine become a lot easier and convenient. In fact, you might even start looking forward to shaving. In our electric shaver reviews article, we have discussed some of the best electric shavers for men. These are popular razors and are from reputable companies. You can pick any one of them, which best fulfill your shaving needs, with complete confidence in their performance and durability.