Braun Series 7 790cc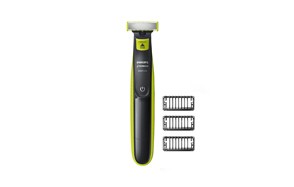 Philips Norelco OneBlade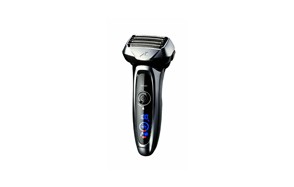 Panasonic Arc5
An electric razor is a must have for any man who wants to enjoy a speckless shaving experience, without the hassles of a traditional razor. However, buying an electric razor is not a simple task. You have the option to choose from hundreds of different models, each offering different specifications and many claiming to be the one for you. If it is the first time you are purchasing an electric shaver, or you are just not techy enough, you might find the whole selection process super confusing. To ease up the work for you, we have curated this comprehensive electric shaver reviews guide, which will show you the top 10 electric shavers and answer some of the most popular questions regarding the products.
Our Top Picks For The Best Electric Razors
See More Reviews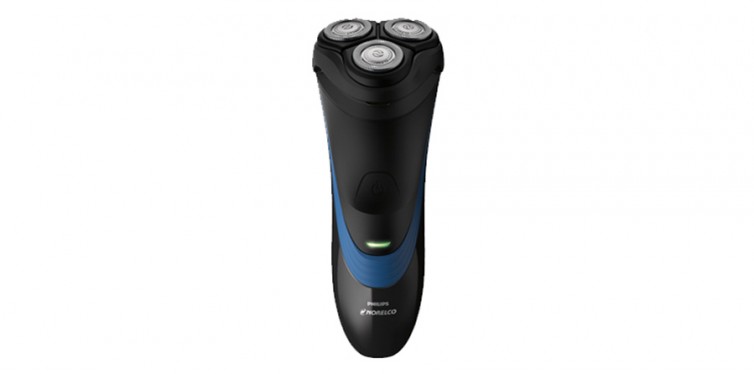 The Philips Norelco series of electric shavers is one of the most popular ones among men. The Norelco 2100 is an entry level tri-blade rotary electric shaver. It has been designed to offer a close and sharp shave, while being very easy to use. The device has been made to be used for a long time, with its self-sharpening blades and a durable body ensuring that it performs as good as a new shaver, every single day. The blades adjust to the contour of the face, with all three of them coming with a four-directional flex technology. After usage, the blades can be popped open and rinsed under running water for convenient cleaning and simple maintenance. The electric shaver comes with a charger and a protective cap, in the box.
Phillips is one of the most reliable manufacturer of beard shaving and grooming devices. The company warrants each of its Norelco 2100 electric razor for two years, for any faults in workmanship or materials. The warranty starts from the date of purchase and can be availed by visiting the product website or through a phone call.
Key Features:
Wet and dry rotary shaver design
4-direction auto-adjusting Flex heads
Integrated pop-up trimmer
Precision-engineered, self-sharpening, close-cut blades
LED display
Fully washable shaver design
35-minute cordless operation
Specification:
Brand

Philips

Model

S1560/81

Weight

14.4 oz
See More Reviews
The Philips Norelco 3100 is a bestselling rotary electric shaver in the market. It comes with the stellar Comfort Cut technology, which allows you shave, both wet and dry. Due to this technology, the blades embedded in the device have rounded edges, which allows them to slide across your face smoothly and leave no cuts on the skin. Each blade has a four-directional flex system, which lets the blade adjust to shape of your cheeks, jawline and neck. The high quality stainless steel blades are self-sharpening, which ensures that they have a long life. After using the shaver, you can easily clean it by rinsing it under a faucet. Since the shaver can run corded and uncorded, you do not have to wait for the device to charge for operating it. The shaver comes with a power cord and a protective cap in the box.
Being a high end electric shaver, it is no surprise that the Norelco 3100 comes with a solid warranty of 2 years from the data of purchase. The warranty covers any defects in manufacturing or functionality. It can be availed be visiting the Norelco product website or by contacting the Phillips company via phone.
Key Features:
4-direction auto-adjusting Flex heads
Wet and dry rotary shaver corded / cordless design
Nick-free, anti-cuts ComfortCut Blade System
Precision-engineered close-cut self-sharpening blades
Fully washable shaver design
45-minute cordless operation
Specification:
Brand

Philips

Model

S3310/81

Weight

14.4 oz
3. Remington XR1400 Verso Wet & Dry
See More Reviews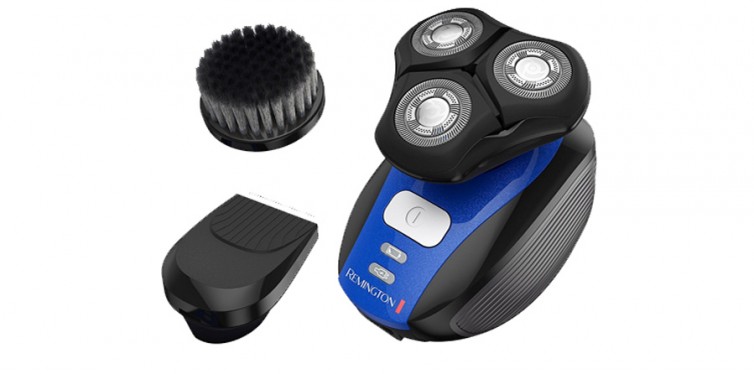 The Remington XR1400 is a chic electric shaver, with a stylish design and color scheme. It has been designed for giving you precision and control while shaving, with a palm-sized body and an ergonomic rubber grip. The electric shaver can be used dry or with shaving foam. With its multiple attachments, you can use the shaver for a clean shave, precision cut or styling. The attachments fit onto the base and can be used easily. What makes the shaver special is that it uses two of Remington's unique system: The HyperFlex and the Precision Plus. Both these systems combine to let you have smooth and comfortable shaves, with minimum slides of the device. It can tackle even the longer and harder hair without choking or showing a poor performance. After usage, you can wash the shaver under a tap, with no special oiling required to maintain the performance.
Remington backs its XR1400 shaver with a reliable two year warranty. The warranty covers any functional or construction faults. It can be availed by registering the product on the Remington website and contacting the customer support.
Key Features:
Triple PrecisionPlus shaving heads with HyperFlex technology
360-degree pivoting neck
Charcoal-infused deep-cleansing brush
Fully adjustable pop-up beard, sideburn, and mustache trimmer up to 10 different lengths
Ergonomic and compact design with rubberized grip
WETech waterproof technology for wet or dry shaving
Specification:
Brand

Remington

Model

XR1400

Weight

1 lb
4. Panasonic ES-LA63-S Arc4
See More Reviews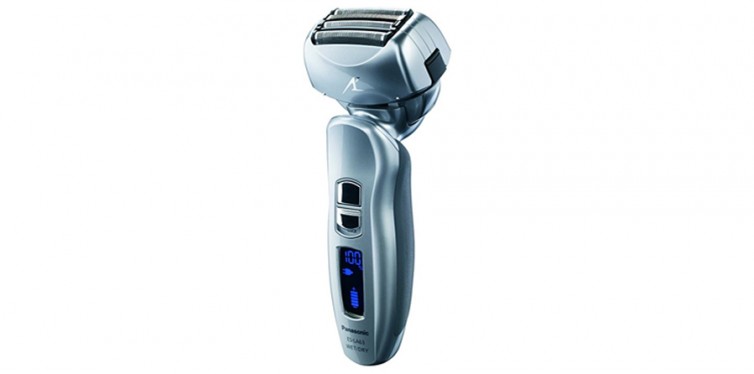 The Panasonic ESLA63S is a popular electric razor for men. It is a cordless device and can be used for, both, wet and dry shaves. The silver body looks bold and is reflective of the high end quality of the machine. Apart from its appealing aesthetics, the device has high quality mechanics embedded in it to give you a great shave. There are four super sharp and hypoallergenic razor blades, which use Panasonic's Nanotech system and the power of a dual-drive motor to give you a smooth shaving experience across your face. On top of this is the Multi-Flex razor head, which adjusts to the ups and downs of your facial structure and ensures that the shaver gets all the hair, no matter how awkward the angle is. Due to its design, the razor is easy to hold and use for accurate shaving. There is a pop-up trimmer to use for detailing the sideburns and moustaches, as well. After using, the shaver can be cleaned under running water. It comes with a safety lock and a pouch for carrying during travels.
Panasonic produces some of the best shavers for men. Given its reputation, it is no surprise that the company provides a solid two year warranty for the Arc4 electric shaver. The warranty covers any manufacturing faults or battery failure.
Key Features:
4 close-shaving 30-degree-angled self-sharpening Nanotech blades
Multi-fit ARC foil shaver design with slit foil technology
Hypoallergenic foil and blade system
14,000 CPM powerful, high-speed, hyper-performance dual motor
Combination of linear drive and vibration motor
Multi-Flex, contour-following pivoting shaving head
Specification:
Brand

Panasonic

Model

ESLA63S

Weight

1.8 lbs
See More Reviews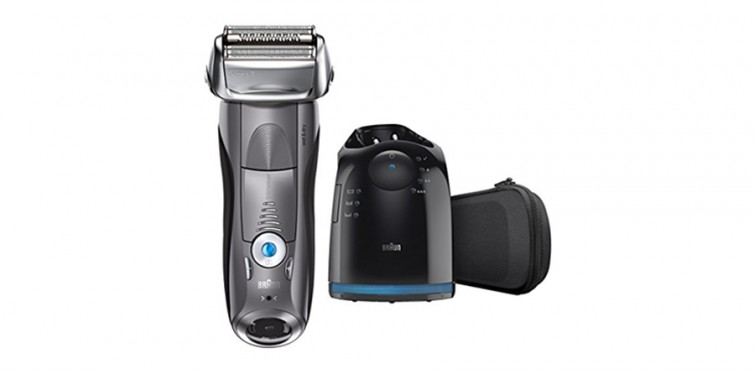 Braun is a world renowned maker of top rated electric razors for men. Its Series 7 electric shaver has a classy silver body, with intelligent curves and depths for a firm grip. The razor is powered by the Sonic technology, which allows the machine to use more power in awkward angles or difficult regions. What this means it that you will not be finding yourself poking the machine continuously in a particular area, such as the area under your chin. Using a smart system, the razor accommodates different kinds of facial hair (soft, thin, hard, thick, straight, curly, etc.) but does not compromise on its performance. The shaver runs close to the skin and gives a smooth and clear shave, which is not expected from other average electric razors for men. Moreover, the brand has ensured that its innovation is not limited to the device, but is also put in the charging dock. The Series 7 charging dock uses alcohol based mechanism to sterilize your machine as it charges and lubricate the blades for another session of superior shaving. With the trusted German engineering behind it, the shaver is expected to continue performing like new for up to seven years!
Given Braun's reputation, it is no surprise that its Series 7 electric razor comes with a two year warranty for defects in material or workmanship. If you found any problem in your device, the company will repair or replace it for you, at no additional cost.
Key Features:
Combination of SkinGuard technology with 3 sharp cutting elements
Autosense and Intelligent Sonic Technology
Fully adaptive shaving motor with 10,000 microvibrations
30,000 CPM cross-cutting shaving efficiency
8-direction flexible shaving head with floating shaving elements
Precision-engineered shaving head
Specification:
Brand

Braun

Model

Series 7-790cc

Weight

2 lbs
6. Philips Norelco OneBlade
See More Reviews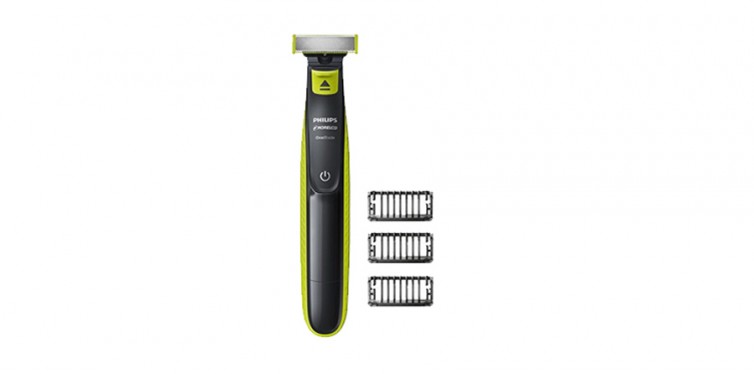 The Philips Norelco One Blade has brought together the best of the trimmer and the shaver, to give you an all in one machine for your grooming needs. The device has a signature green and black color scheme, with a minimal design which reflects a modern look. The name One Blade is taken from the fact that this machine utilizes only a single blade. This blade is made from high quality stainless steel and will last for up to four months, even when used daily. To ensure that you get a clean and a comfortable shave every time, the razor utilizes a fast moving cutter along with a dual protection mechanism. This allows the machine to glide across your face, without leaving any scratches or cuts. The device is sufficient for trimming, shaving and detailing, without requiring any separately purchased add ons. It can be operated on dry and wet skin, both. After usage, it can be rinsed under running tap water for removing hair.
The Norelco One Blade comes with a two year warranty for any manufacturing or functional faults. Philips also offers a unique 45 days money back guarantee, in case you are not satisfied with the product for any reason.
Key Features:
Precision-crafted stubble trimmer / cutter
200 CPM fast-moving cutting technology
Dual protection system
Dual-sided cutting blade system
4-month lifespan of replacement blades
Comes with 3 stubble combs: 1-, 3-, and -5- millimeter lengths
Easy-to-clean, water-resistant
Specification:
Brand

Philips

Model

QP2520/90

Weight

9.9 oz
7. Braun Series 5 5090/5190cc
See More Reviews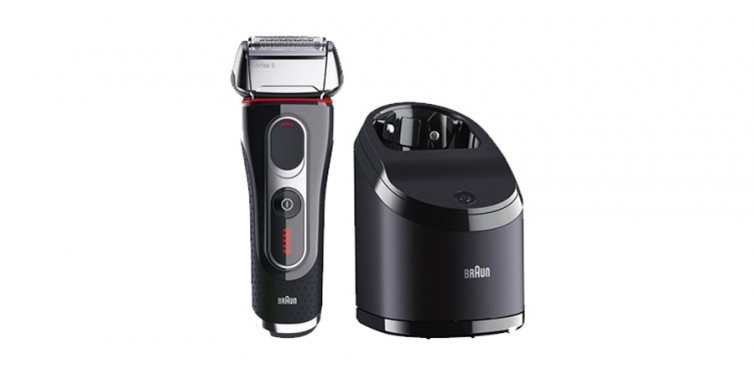 German manufacturing giant Braun produces some of the top rated electric shavers for men. Its Series 5 electric shaver has been very successful, due to its high performance and unique features. The shaver comes with the FlexMotionTec, which allows it to operate with precision and power over areas of sensitivity on your face. This makes it one of the best electric shaver for sensitive skin. Moreover, the razor utilizes an updated PowerDrive for 20% greater power, compared to older generation of Braun shavers. This addition of power allows the machine to go through even the thickest of hair with ease. The razor can be operated on dry and wet skin. It is easy to clean and can be rinsed under water after usage. Due to the special charging dock by Braun, the machine is automatically sterilized and lubricated due to the alcohol based system, allowing the device to look and perform as well as new.
Like all high end Braun shavers, this one also comes with a solid two year warranty. The warranty covers any faults in manufacturing or functions. Braun maintains that it will replace the damaged parts or the whole unit without charging any additional cost.
Key Features:
Highly-adaptive AutoSensing motor technology
8-direction flexible shaving head
Dual SensoFoil blades each with 899 close-shaving apertures
Built-in middle slide-out ActiLift Trimmer
30,000 CPM cross-cutting shaving efficiency
Precision-engineered shaving head
50-minute shaving runtime after 1 hour of charging
Specification:
Brand

Braun

Model

5090/5190cc

Weight

2.4 lbs
See More Reviews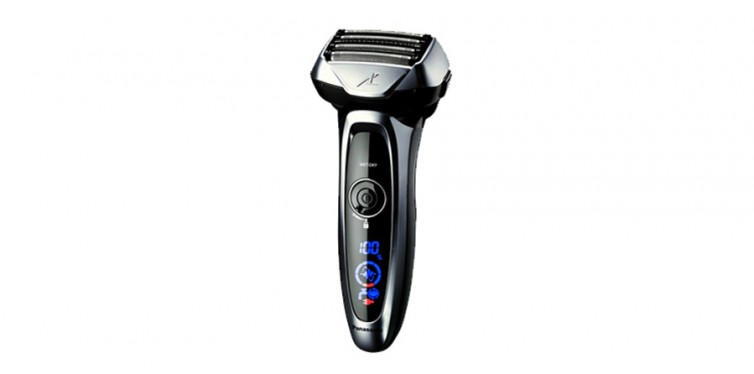 The ESLV65S Arc 5 by Panasonic has been one of the most trending electric razors for men this year. The silver and black color scheme on its distinct design, gives the shaver a high end look. It comes with five premium blades that cut through even the densest hair. The blades are hypoallergenic to ensure that people with sensitive skin can also use it comfortably. The use of Multi-Fit Arc 5 foils, along with a strong motor and a Multi-Flex system, means that you can get a clean shave in a couple of passes. The shaver has a water tight body which allows you to use it on dry and wet skin. It can be cleaned by gently rinsing the head under water. The LED status lets you know if the blades/foil haven't been cleaned. After usage, the shaver can be stored in a pouch that comes with it.
Panasonic offers a 2 year warranty on parts and battery, in case of any manufacturing defects. The warranty can easily be availed by contacting the customer service representative via call or email.
Key Features:
5 close-shaving, ultra-thin, ultra-sharp Nanotech blades
30-degree-angled precision-cutting blades
Continuously variable and adjustable Active Shaving Sensor
Multi-Flex, contour-following pivoting shaving head
Integrated pop-up precision trimmer for detailing
3 flexible micro-foil system: Lift-Tech foil, Slit Blade foil, and Finishing foil
Specification:
Brand

Panasonic

Model

Arc5

Weight

1.4 lbs
9. Remington PR1235 R3 Power Series
See More Reviews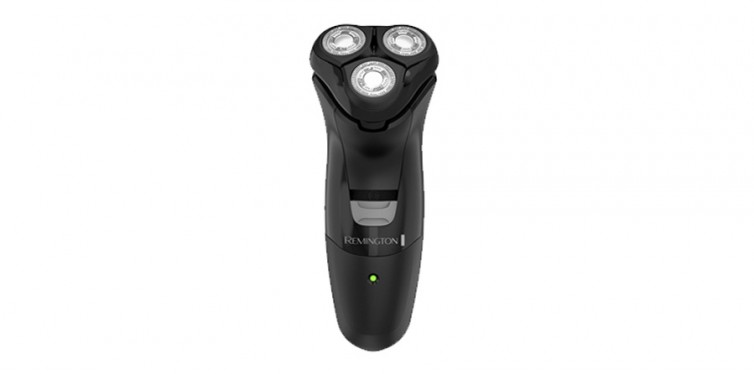 The Remington R3 is a simple rotary shaver for your basic grooming needs. It features an all-black body, with a typical electric shaver design. The machine utilizes a PowerFlex360˚ system, which allows the blade to work at high power and adjust throughout the changing contour of your face. The ActiveContour system gives the blades the ability to shave close to your skin, without causing any scratches or producing irritation. There is also a pop up trimmer available to detail your sideburns or moustache. You can use the shaver while it is connected to the charger or separately.
Remington offers a sweet two year warranty with this product, despite it being a budget trimmer. The warranty covers any faults in functions or parts and can easily be availed by contacting the company through email or phone.
Key Features:
Rotary shaver design
Adaptive PowerFlex360o technology
Skin-hugging ActiveContour system
Precision-cutting blades
Twin track premium quality blades
Built-in skin-friendly trimmer
Specification:
Brand

Remington

Model

PR1235 R3

Weight

14.1 oz
See More Reviews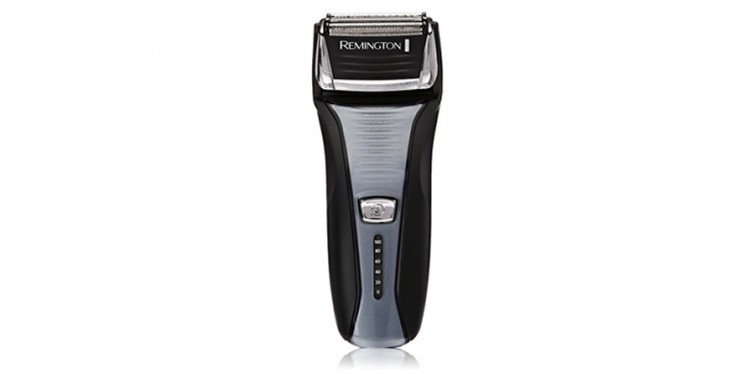 The Remington F5-5800 is one of the best shavers for men in the company's range of grooming products. The silver and black color scheme of the machine follows the general Remington style. It comes with an advanced intercepting trimmer which can clean up facial hair easily. The razor can shave up to three days of growth in a single pass. The metallic foils come with a high precision and adaptability, due to the unique Pivot & Flex Tech. This means that the shaver can easily adjust to the shape of your face and even clean through the most awkward angles in a few passes. After usage, the razor can be washed under a faucet for quick cleaning.
Remington backs its F5 shaver with a reliable two year warranty. This warranty provides support for any faults in workmanship. It can be availed by contacting the customer support or by filling the form on the website.
Key Features:
Pivot and Flex Technology foil shaver design
Interceptor Shaving Technology for more efficient trimming and closer shaves
Dual foil shaving system that follows the natural contours of the face
Precision engineered, surgical-grade stainless steel blades
Easy to clean blades
Integrated pop-up trimmer / detailer
Specification:
Brand

Remington

Model

F5-5800

Weight

1.2 lbs
Buyers Guide
What Factors To Consider When Buying An Electric Razor
Not all electric razors are alike. They come with different specifications and may be limited in their usage. How do you decide which electric razor to get for yourself? Well, the below list will serve as a great starting point to shortlist the available options:
You need to start your shopping with a decision on how much you are ready to spend on an electric razor. This will quickly shorten the list of possible options and give you more time to focus on deciding between a couple of razors, instead of browsing through hundreds of alternatives.
After you have got your budget sorted out, you need to now choose which number of blades you need. Some razors come with three blades, while others can have as many as five blades. Moreover, some devices also have a pop up trimmer for sculpting and detailing.
You should also pay heed to the speed of the motor which powers the blades in an electric razor. Generally, the higher the CPM on an electric razor, the better it is in performing quick and seamless shaves.
Another important consideration, which is related with the motor speed, is the battery life. Usually, more powerful razors have a shorter battery life. However, this is not a rule of thumb. You should get a device which runs for at least an hour on full charge.
Water resistance is also a feature to look at, especially if you like to have wet shaves. Most electric razors these days support both wet and dry shaves.
Of course, all features aside, you must also ensure that whichever product you are getting has a reliable warranty. A money-back guarantee is an added bonus and will give you the flexibility of returning the product if you are unsatisfied with it for any reasons.
Following these considerations will ensure that you get an electric razor that is most suitable for your needs.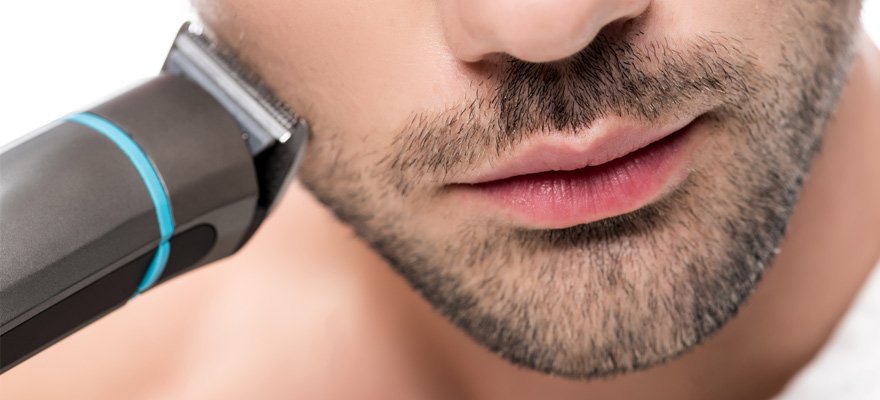 Foil vs Rotary Shavers
You may not know the difference between foil and rotary shavers. Many people often assume that they are two different names for a similar technology. However, both these types of mens shavers have a different purpose.
Basically, the foiled blades make some of the best electric shavers for sensitive skin. They are perfect for daily usage. Due to the thin foil, the blade is not in touch with the skin and hence will not cause any itches or irritation. However, if you plan on shaving after every few weeks, you should opt for a rotary type as foil blade razors cannot trim long hair properly.
Due to the rotating blades, which can directly reach the hair, rotary shavers can easily cut long facial hair. These mens shavers are also better in adjusting to the contour of the face, which allows you to have an easier and cleaner shave. Getting a rotary razor is a great choice if your facial hair grows in various directions.
How To Get Rid Of Razor Bumps On Your Face
Razor bumps are caused by ingrown hair. When the hair grows, it may curl and go in the pore, causing a bump and leading to inflammation. Men with curly hair are most prone to this problem. There are some steps you can take to reduce and eliminate razor bumps on your face:
By reducing the frequency of shaving and allowing your facial hair to grow, you can prevent the chance of ingrown hair. Usually a three to four week period of no shaving will let your hair to reform and the skin to recover.
Use tweezers to remove the ingrown hair, after moistening and moisturizing the facial region.
Use special skin ointments to hasten the recovery of the pores and bumps.
Always shave against the grain to increase the probability of hair regrowing in a straight direction.
After every shaving session, make it a habit to massage your face with a warm towel to promote blood flow in hair follicles.
If the condition of razor bumps is acute, take medical advice from a certified dermatologist.
Tips To Care For Your Skin
Skin maintenance can be complicated for many people. However, with some basic steps you can improve your skin quality and condition.
First of all, you must identify your skin type. This is going to make it so much easier for you to handle your skincare. For instance, oily skin and dry skin have completely different needs.
Secondly, use skin products which are recommended for your skin type. These include face wash, cream, moisturizer, etc. The chemicals in those products should not irritate your skin and should be pH-neutral.
Moreover, make sure to clean your face routinely. In fact, you should make it a habit to clean your face at least three times a day.
Drink lots of water daily to keep your skin hydrated. The water also washes away any chemicals and oils from the skin.
Avoid touching your face and messing with the acne or bumps which develop on the skin. Regularly touching the affected area will cause more irritation to the skin and can lead to more breakouts.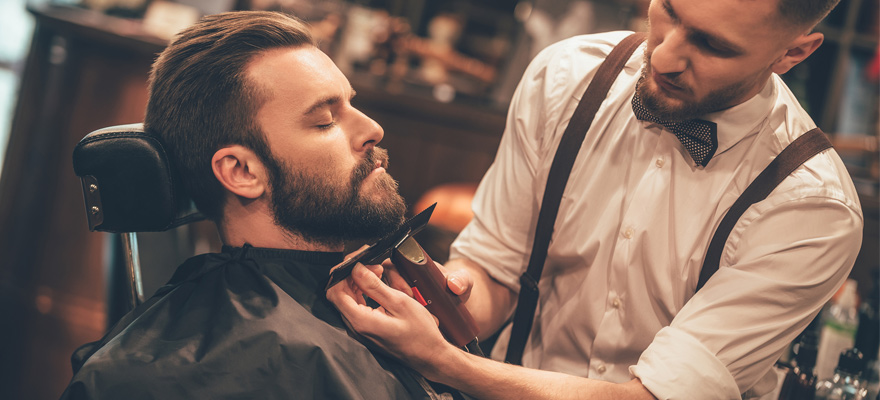 Conclusion
Choosing an electric razor can be tricky. However, once you make the correct choice, you are going to find your shaving routine become a lot easier and convenient. In fact, you might even start looking forward to shaving. In our electric shaver reviews article, we have discussed some of the best electric shavers for men. These are popular razors and are from reputable companies. You can pick any one of them, which best fulfill your shaving needs, with complete confidence in their performance and durability.