Best Ear Warmers In 2021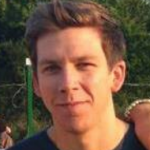 This product guide was written by Jordan Carter
Published
January 15, 2020
Support us! GearHungry may earn a small commission from affiliate links in this article.
Learn more
Winter is fast approaching and the chilly weather generally sends us running for the warmth of our homes. Sure, we all like to spend some daylight hours having fun in the snow, but the fun is cut short when our extremities become painfully cold.
Don't let a little bit of cold send you into hibernation. All you need is a few extra layers of clothing and a few winter accessories. It's time to brave the icy elements and add a few extra items to your winter wardrobe. Hats, gloves and scarves are a must, and a good pair of winter boots, essential. But have you ever given much thought about your ears? When it comes to surface area, there is a fair bit of exposed skin on and around the ears, and the head is one area where we lose a lot of heat. That's why you should add ear warmers to your winter accessories. The best ear warmers will keep your ears warm and look good too. Check out our selection of ear warmers and protect your ears this winter.
The Best Ear Warmers
Ear Warmers Buying Guide & FAQ
How We Chose Our Selection Of Ear Warmers
Brand – Don't settle for cheap imitations when it comes to ear warmers. You want to make sure your ear warmers fit properly and comfortably. We chose brands that have proven to produce good quality ear warmers that are comfortable, durable and keep your ears warm. The best ear warmers are ones that you will barely notice, regardless of how active you get.
Price – Ear muffs come in a variety of shapes and sizes with price tags that also vary. You don't need to spend a huge amount of money to get a good pair of ear warmers and our selection offers reasonably priced ones to suit every budget. You can go all out and get the most expensive ones, but you don't necessarily need to spend the big bucks. The ear warmers in our selection feature some really good quality models that won't break your bank so take a closer look to see which ones you think you'd get the most use out of and feel comfortable in.
Reviews–There's really not much that can go wrong with ear warmers. They are quite simple in function and design. However, some will feel more comfortable than others and to narrow your choices down, we believe reviews can be a huge help. Customers who have experienced their ear warmers generally don't hold back with their feedback so we looked at ear warmers that were a popular with consumers for comfort and warmth.
Features To Look For In Ear Warmers
Material – Depending on where you experience winter, snow may or may not be involved. If you do live or plan to visit a snowy region, ear muffs can make all the difference between comfort or freezing ears. You want the outer layer of your ear warmers to be made of some type of water-resistant material and the inner layer to be made from something soft and warm. Natural materials like wool are great, but can also be scratchy on bare skin but there are other synthetic materials that can give you everything you need in a good pair of ear warmers.
Size – The size of your ear warmers is only really important if you choose a headband style. Most ear muff style warmers feature an adjustable band so you don't need to worry too much about size. Headband style ear warmers are generally stretchy so they should be able to accommodate most sizes. Just make sure you put them on properly and adjust the fit before you head out the door.
Warmth – As the name suggests, ear warmers are meant to keep your ears warm. It's pretty pointless to get ear muffs or warmers purely as a fashion accessory. Look for ear warmers with soft, fleecy inner linings or faux fur. These types will keep your ears warm in extremely cold conditions. Some of the better types of ear warmers are made from thermal materials which will retain much of your body's own heat to keep your ears warm.
Style – There are a number of different styles of ear warmers and it will depend on personal taste and the situation you wear them in. Most ear warmers look good on anyone and you can choose models that are stylish and work well at keeping your ears warm. When it comes to athletes, the behind-the-head style of ear warmer is a better choice. These tend to sit in place, even during rigorous activity. You can also get ear warmers that fit snugly over the ears without any bands but there are also ear warmers that feature a band that goes over the head or consist of a thick, warm band that covers the ears and much of the head. Choose what is the most comfortable style for you.
Standard Vs. Bandless – Deciding between standard or bandless ear warmers will mainly come down to their ability to stay on your ears comfortably. Standard or behind-the-head ear warmers fit well, but may not be practical for those who like to get active. Bandless ear warmers are a good option, especially for those who don't like messing their hair but it may be difficult to find a size that fits snugly, without being too tight or too loose. The bandless ones fit neatly in a pocket or small bag, but so do the standard ones because many of them are now foldable for convenience.
Ear Warmers FAQ
Q: What are ear warmers?
A: Ear warmers, or ear muffs, are simply an accessory designed to cover the ears and keep them warm. They are usually made from some type of wool, fleece or faux fur. The main purpose of ear warmers is to keep your ears warm and dry in icy weather. They are a must have accessory and necessity for those who like to spend time outdoors in the winter.
Q: How do I keep my ears warm?
A: Keeping your ears warm is necessary as they are constantly exposed to the elements, yet are thin and don't have much in terms of bodily insulation. Ears that are not adequately protected and kept warm can be more vulnerable to infections and other problems. Fortunately, keeping them warm isn't very difficult. You can use things like wooly hats and scarves, but your best defense against cold ears is to get yourself a good pair of ear warmers. Most ear warmers, even the flimsiest ones, will offer some time of protection from the cold. However, it is worthwhile investing in a good quality pair of ear warmers to keep your ears as warm as possible but also fit very comfortably.
Keeping your ears warm involves taking a few precautions as well. You shouldn't go outside in the winter with wet hair. The cold water from your hair will make your ears colder. If you must wash your hair before heading out, make sure you dry your hair before you do.
Have fun this winter at any time of the day or night by making sure all of your extremities, including your ears, are protected from the cold. Take your ear warmers with you wherever you go and keep your ears warm.
The best!
Gear, gadgets & stuff for men
Straight to your inbox