The Best Ear Warmers: Robes for Your Lobes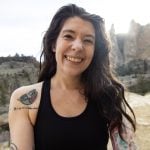 This product guide was written by Tuesday Kahl
Last Updated
April 9, 2021
Tuesday Kahl
Tuesday Kirby Kahl is a contributor at Gear Hungry. Her fierce love for the outdoors fuels everything she does. Her professional pursuits include writing, creating art, and photography. These professional passions allow her the time to live life outside as a rock climber, skier, runner, backpacker, paddle boarder, swimmer, and explorer.  When Kirby is indoors, she enjoys tea, whisky, old films, cooking, and baking. Her product testing and feedback have shaped the design of everything from climbing shoes to candles.
GearHungry may earn a small commission from affiliate links in this article.
Learn more
While spring may be in the air, for many of us there's still plenty of cold weather ahead. As the ice begins to melt, the opportunity to spend the longer days outside grows greater. If you find yourself out and about more despite the still-chilly temps, it's important to remember the right gear. Appropriate cold-weather wear can make all the difference in your experience (and, sometimes, even your safety).  Puffies, buffs, boots, scarves, you probably have coverage for just about every part. But what about the parts most susceptible to the cold — your ears. It's one thing to keep 'em warm, but only the best ear warmers can keep your ears toasty and looking sharp.
In the spirit of warmth, fashion, longer days, and outdoor adventures, we've put together this selection of high-quality, good lookin' ear warmers. Earmuffs, headbands, fleece, dry fit; there's a little something in here for every activity.  We did a little research, hunted down the best, and even tested out a few ourselves to help you find the right fit (and protection) for all of your shoulder-season adventures.
The Best Ear Warmer
180s American Wool Behind-the-Head Ear Warmer
Our best choice ear warmer for cold weather is the 180s American Wool Behind-The-Ear Warmer. While testing this product, I brought it cross-country skiing, running, and sledding in the snow. Its best use is in cold weather with lighter activities. The wool keeps you incredibly warm on the coldest of days and even when you crash into snow at high speeds, as I did. For running and skiing, my ears were almost too warm! 
Oftentimes, this product was virtually unnoticeable under my mountain of thick hair due to the behind-the-ear design and low-profile ear coverings. However, it was still easily worn with braids and other hairstyles and did not cause any issues or get tangled. Read the in-depth review here.
Key Features:
Collapsible
Wool
Behind the head fit
Sherpa Lining
Primaloft insulation
TrailHeads Women's Ponytail Ear Warmer
Those of us with long hair often struggle to figure out a way to wear our hair with a headband for workouts. Leaving our hair down isn't an option, especially with thick hair, and ponytails rarely work well with headbands. TrailHeads understands our dilemma and crafted the TrailHeads Women's Ponytail Headband as a solution. This headband features a slit in the back for pulling a ponytail through, keeping your hair pulled back, off your neck, and tucked away – simple and effective.
During testing, I wore this headband for chilly runs. My findings included warm ears, my long hair tucked away, and zero slippage. My hair is more than halfway down my back, so I'd usually opt for a higher ponytail than what this headband offers, but I still loved this product. The stretch was significantly more than comparable products and fit my head perfectly. Additionally, I appreciated throwing this headband in the washer with my running clothes. However, it does need to air dry instead of machine dry. Read the in-depth review here.
Key Features:
87% polyester
13% spandex
Slit for ponytail
Multiple color options
Fleece interior
Moisture-wicking
Carhartt Women's Acrylic Ear Warmer
Carhartt is known for high-quality, durable workwear, and this ear warmer headband is no exception. Designed after popular Carhartt hats, the Carhartt Women's Acrylic Headband is 100% acrylic fibers with rib-knit stitching for stretchability. This headband is perfect for cold work days, running, or days around town. The simple black color and straightforward design mean you can wear this headband with just about anything. 
The stretch on this headband is exceptional. It will hold hair back snugly, without a fight, and settles gently on the ears. The acrylic fibers make for a soft, comfortable headband that is suitable for all-day wear. 
Key Features:
Rib-knit stitching
Acrylic fibers
Monotone black design with embroidered logo patch
Sprigs Earbags Bandless Ear Warmers/Earmuffs
For those looking for compact and packable warmth, bandless ear muffs might be the lightweight answer to your warm ear dreams. Sprigs Earbags have two layers of Thinsulate and a fleece interior lining to block out the wind and the cold. The lack of band means no snags in your hair and means these babies pop right into your pocket, purse, or bag with ease. 
How do these stay on without a band? The patented snap-on technology allows this product to fit snugly over your ear. To wear them, flex open the earbag, scoop it over your ear and gently press down to snap it into place. Sprigs foldable ear warmers come in 15 colors, so there is something for everyone. Before you purchase, don't forget to measure your ear and ensure you have the correct sizing for your new bandless ear warmers. Don't forget to check out our selection of the best-selling Bluetooth beanie hats for more winter essentials.
Key Features:
Two layers of Thinsulate
Fleece interior lining
Patented snap-on technology
Three sizes available
Turtle Fur Original Fleece Ear Warmer
No turtles were harmed in the making of this ear band, we promise. The Turtle Fur Original Fleece Earband is a simple but effective band that provides ear protection from the cold. The design is similar to a headband but has a contour that provides additional ear coverage for maximum warmth. Three layers of heavyweight fleece make this headband one of the warmest options available and great for extremely frigid weather. 
For winter sports where a helmet is standard, like alpine skiing or snowboarding, this product fits nicely under a ski helmet to provide additional insulation for the chilliest of days. This band is excellent for both men and women, with one size fitting most and acrylic fibers producing stretch for heads of all shapes and sizes. 
Key Features:
Three layers of heavyweight fleece
Contoured for additional ear protection
While you may know Buff for their versatile neck gaiters, they also produce great headbands like the one we're introducing to you today. The Buff Dryflx Headband is a warm, moisture-wicking headband for running and other active winter activities. 
This running ear warmer may not be best for the coldest of days or skiing. But it does provide excellent protection from wind and cold while running. Moisture-wicking fabric keeps the sweat from detracting warmth, and the material is highly reflective to keep you visible to cars and other people in low light conditions. 
Key Features:
Reflective fabric
Moisture-wicking technology
Great for running
Degrees by 180s Winter Earmuffs
A classic and beloved pair model, the Degrees by 180s Winter Earmuffs are warm, comfortable, and dependable. This style features a behind-the-ear fit that keeps hair in perfect shape without sacrificing warmth or functionality. This product features tightly woven polyester fleece for comfort and maximum warmth in all weather conditions. This product is both wind and water-resistant as well. While this product can accompany you on hikes and runs, a moisture-wicking product might be a better option. 
This product collapses for easy storage when not in use. Click to fit frames ensure a perfect fit for any head shape or size. These warmers can also be worn comfortably with skiing or hiking sunglasses for sunny snow days eyeglass wearers. 
Key Features:
97% polyester fleece, 3% spandex
Lick to fit frames
Behind the ear style
Wind and water-resistant
JOEYOUNG Fleece Ear Warmers
Ear protection for cold weather doesn't need to break the bank. The JOEYOUNG Fleece Ear Warmers provides a two-pack of warm headband style fleece ear warmers at a budget-friendly price. These products feature a contour for full ear coverage and protection from wind and cold. 
The fleece and polyester construction ensures warmth no matter the temperature. This band is also great for cold weather athletic activities like running or skiing and nestles easily under a helmet for biking, skiing, or snowboarding. 
Key Features:
Fleece and polyester construction
Two-pack
One size fits most
Moisture-wicking
Why Trust Us
The Pacific Northwest is the backdrop for the creation of this guide. Snow is a quick drive away if it isn't in your yard. 40 degrees and raining is the norm. Winter weather tends to keep us indoors, but we all need to go outside sometimes. As an avid outdoorswoman who enjoys skiing, running, hiking, and walking outside, I need ear protection and have spent a lot of time finding out what works and what doesn't.  My extremities tend to get cold fast and are prone to Raynaud's Syndrome — meaning warmth is an absolute necessity.
Who This is For
This guide is for anyone who needs ears insulated from the cold. Whether you're going for a walk, a run, a bike ride, or a ski—protection from the cold is a must-have in winter temperatures. Our selection of winter accessories for the ears includes products for runners, skiers, and other athletes, as well as folks just headed outside for a walk or some yard work. 
How We Picked
When picking ear warmers, I focused on curating a diverse selection of materials and purposes while also considering cost and quality. Our list should have something for those who are just going for a chilly stroll or those with big ski missions in the mountains. Big budgets and small budgets should all have products to choose from because warmth shouldn't break the bank. 
How We Tested
Product testing took a variety of forms. I took these products sledding, skiing, and hiking in the snow, to ensure they could tolerate the coldest weather. To test water resistance, I also took these products for walks and runs in the rainy pacific northwest winter. On drier days, these products also joined me for rock climbing, walks, and runs. I  tested each pair in temperatures as low as ten degrees, but most tests occurred in the 30-to-45-degree Fahrenheit range.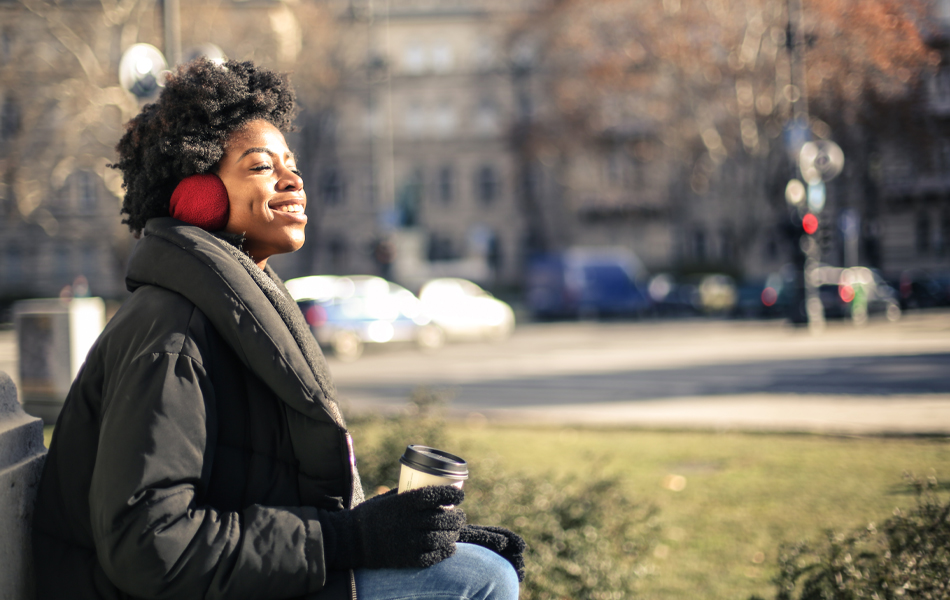 Features to Look for in Ear Warmers
Material - When perusing the selection of ear warmers available, you will notice a wide variety of materials, including wool, fleece, acrylic, and synthetic materials. Each type of fabric has its benefits. The outer layer of your ear warmers should be a water-resistant material for snow or rainy days, and the inner fabric should be something warm such as acrylic, tight-knit fleece, or wool. Lastly, if you opt for a headband, making sure your product stretches, which usually involves nylon, spandex, or polyester, is vital. 
Size - Most ear warmers, muffs, and headbands are either adjustable or stretchy to accommodate the various head and ear sizes. Therefore, ear warmers are generally a one size fits all product. If you are concerned about sizing, most companies provide a size guide to determine if the product will fit correctly. 
Warmth - When looking into the warmth levels of ear warmers, you will want to consider the climate you intend to wear them in and your activity. If you will be cross country skiing or running, you will generate quite a bit of heat, and you may not need the warmest versions. Alternatively, if you will be dealing with significant wind chill, low temperatures, or more static activities, you will want much warmer ear muffs or a product with wool. 
Bandless vs. Standard - Bandless ear warmers and ear muffs provide a compact and highly portable product. If you're as forgetful as I am, you'll be lucky to make it through a week with both ear warmers. Standard ear warmers may take up more space but provide the peace of mind that you'll never have to walk around with a single ear warming should you misplace part of your set. 
Color - Ear warmers are available in nearly every color and style imaginable. That being said, there's guaranteed to be a product that meshes with your style. With ear warmers being reasonably affordable, you could even keep a few on hand to match your outfit of the day. 
Design - Not a fan of solid colors? No problem. Ear coverings also thankfully come in hundreds of designs. Herringbone, chevrons, printed patterns, the world of designs is seemingly endless! This variety means you are guaranteed to find something up your alley.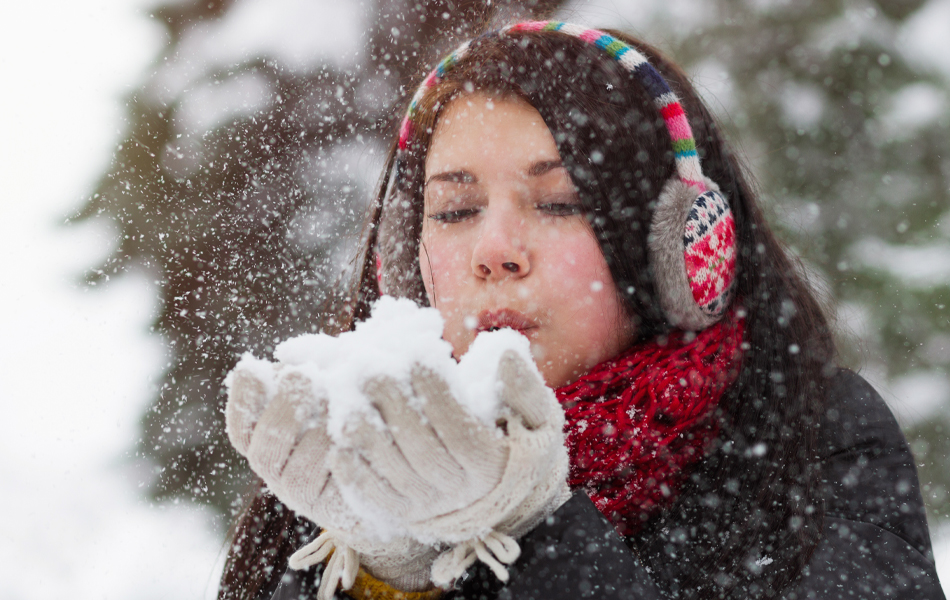 Ear Warmer FAQ
Q: What are ear warmers?
A: Ear warmers are headbands, ear muffs, or other products that insulate your ears from cold wind and air. The fabric used for these items varies, as does the warmth of each product. You can find ear warmers in all colors, many shapes, and sizes. These warm headbands are great for cold weather, skiing, running, and other activities. 
Q: Are ear warmers in style?
A: There are ear warmers that seamlessly blend into your outfits but are also fashionable. Fashion trends are endlessly changing, but warmth is always in style. 
Q: How to wear ear warmers?
A: For headband style ear warmers, slide the band over your head and secure it over your ears. If you have long hair, you may want to slide the band over your head, down to your neck, move your hair out of the way, then slide the headband into place over your ears. Earmuffs can be placed on top of your head and positioned on your ears. Lastly, our list also includes behind-the-head ear warmers, which function similarly to ear muffs but sit on the back of your head. 
Q: How do you wear a headband with an ear warmer?
A: Some headbands function as ear warmers as well. If you want a double layer of protection from the cold, you can position your ear warmer or earmuffs, then place your headband on top to hold them in place. This combination may become uncomfortable if the headband is tight-fitting, so ensure that your headband is loose enough to fit over your earmuffs comfortably. 
Q: Can you sleep with ear warmers?
A: In theory, you could sleep with ear warmers, but it may be uncomfortable to do so. If you are sleeping with ear warmers, ensure they are not so tight that they hurt your ears. 
Q: How do you clean ear warmers?
A: When cleaning your ear warmers, refer to the cleaning instructions provided with your product. Some may be safe to throw in with the laundry, while others may need to be hand-washed. 
Sources:
History of Earmuffs - Yankee Magazine
The story of the modern-day earmuff and its inventor, Chester Greenwood - Washington Post
Earmuffs - Wikipedia.org
Sign Up Now
GET THE VERY BEST OF GEARHUNGRY STRAIGHT TO YOUR INBOX