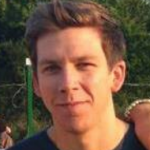 Drums have been around for thousands of years. Once upon a time, their main purpose was communication between tribes. It didn't take long for humans to realize that drums were a great way to entertain the masses and, when teamed with other instruments, could make beautiful music.
Over the centuries, drums have evolved into one of the coolest instruments and the drummer of any band is usually the most admired of musicians. Today, you don't need to have a full drum kit to produce those thumping sounds. Drum machines are compact, electronic devices that can reproduce the beating of drums in a more portable, easy to use the device. The best drum machines will invoke your inner drummer and help you produce some amazing tunes in the comfort of your home.
The Best Drum Machine
Drum Machines Buying Guide & FAQ
How We Chose Our Selection Of Drum Machines
Brand – When we looked at drum machines, we considered brand names from manufacturers that have a long and proven track record of producing good quality musical instruments and devices. When it comes to music, sound is everything and you can't just leave this to chance. If a professional wouldn't consider using a particular brand, then you should consider why.
Price – When it comes to drum machines, price doesn't necessarily dictate quality. Even so, we chose our drum machines in a variety of prices. What works for one musician, may not work for another so look at what you can do with the drum machine you are looking at buying. While the high-end drum machines are sure to work well, some of the moderate or lower priced ones may be able to perform just as well. Check out the manufacturer's specifications so you don't end up paying for features you may not need.
Reviews – The customer experience is a great indication of what a drum machine is capable of. We checked the reviews of all of the drum machines in our selection to ensure the positives outweighed the negatives. Drum machines are certain to set you back a pretty penny or two so you want to be sure you are getting your money's worth. Check the not so positive reviews as well to see if there is an aspect of the drum machine that you aren't prepared to deal with.
Features To Look For In Drum Machines
Size – Most drum machines are quite small and compact. This makes them easy to transport around from room to room, or to your gigs, if you're taking your show on the road. Of course, there are drum machines that are quite large but you'll usually find these used by industry professionals in some very high-profile gigs. Don't assume bigger is better unless you know what you're doing and are confident you will be using the added features that come with the larger models.
Ease Of Use – It takes time to learn how to play the beats on a drum machine but it can be a lot of fun in the process. Professionals won't have any issues, regardless of how complicated the set up is, but beginners will appreciate a drum machine that is easy to use. Look for a drum machine that you can turn on and start playing almost immediately. If it's too complicated right from the start, you may be discouraged to continue and end up with a very expensive and large paper weight.
Analogue Or Digital – Deciding between an analogue or digital drum machine comes down to personal choice. Analogue drum machines are often more fun to play around with because the hardware is cool. These also add more character and feel to the sounds it can produce. Many sound studio professionals actually prefer the analogue models.
When it comes to digital drum machines, these are capable of producing a wider range of sounds. You also get more in terms of pattern and preset storage so you can create some exciting tracks and completely personalize your music-making.
Memory – The memory or storage capabilities of your drum machine will depend on what you plan on using your machine for. Even so, you definitely want a decent amount of memory or storage. If you just plan on jamming in your room, you won't need a lot of memory but if you want to upload and save various patterns and your completed works, then you should opt for a decent memory. Also, check the specifications to see if you can upgrade your storage and whether this can be done by adding more internally or if you can connect external storage.
Mixing Capabilities – Most drum machines, especially digital ones, allow you to upload, record and store a variety of different patterns but you also want to be able to mix them and layer them using editing and mixing tools. In the case of digital drum machines, you can save endless tracks on USB or other external memory devices.
Effects And Sound Quality–Almost every drum machine will have some special effects built-in, but as you work on your playing and improve, you'll want to add more effects and give more depth and rhythm to your music. Sound quality is also of the utmost importance. After all, music is all about auditory perception and there is nothing worse than sitting through distorted tunes. Although your drum machine may have a limited number of effects and sounds, check to make sure you can upgrade your machine or upload more data that you can use.
Ability To Expand – As you get into your own personal groove with your drum machine, you'll want to keep experimenting with new sounds. Some excellent accessories you may want to purchase to expand your drum machine to create more sounds are pedals, effects processors, filters and more. Check the specifications to ensure the drum machine you want to buy will be compatible with these upgrades and expansions.
Pressure Sensitive Pads–When playing music on your drum machine, you want to be able to tap the beats pretty quickly. To do this efficiently and produce smooth tunes, you need to be able to tap the pads quite effortlessly. Pressure sensitive pads are easy to tap so your fingers can virtually fly over the console. With the best drum machines, you should be able to tap the beats in quickly, while recording the patterns and instantly storing your samples.
Dual Power Supply – Jamming with your drum machine at home is one thing, but there may be times when you want to take your performance on the road. Look for a drum machine with a dual power supply. Most can be powered by AC or a battery, while others can also be powered via USB. A dual power supply gives you more freedom and flexibility so you can play your tunes almost anywhere.
Accessories –With so many manufacturers competing for your business, you can choose a drum machine with some useful accessories. A protective case is a must if you plan on taking your drum machine with you, particularly if it will be stashed in your car with other equipment. A headphone set is also a worthwhile accessory as it will enable you to work with your drum machine and not drive the rest of your household insane.
Drum Machine FAQ
Q: What is a drum machine?
A: A drum machine is an electronic piece of hardware that is used to replicate drums and other percussion instruments. They come in a variety of sizes and styles with their main purpose being for use in producing and playing electronic music. However, as the technology surrounding drum machines advances, it is possible to play almost any genre of music you put your mind to playing.
Q: What are the most important sounds you can produce from a drum machine?
A: Depending on the drum machine you have, you may be able to produce a wide variety of different sounds from your drum machine. However, even the most basic drum machine should have a few sounds in addition to classic drums and they are; cymbals, kicks, bass and snares. Electronic music calls for more experimentation so you'll want more drum styles. Check the specifications depending on the type of music you want to play.
Q: Is it difficult to load samples in a drum machine?
A: Most drum machines will come with software that includes a certain number of samples already installed. You may also have a collection of your own beats and samples that you'd like to add to your new drum machine. Your drum machine should enable you to download additional music files and samples so you keep expanding your personal music and beat collection.
Q: Who uses drum machines?
A: Anyone can use a drum machine and with the smaller, less expensive models, they are now within the reach of almost everyone who likes to play music. Drum machines are popular with songwriters, DJ's and musicians in general. Their popularity mainly lies with their portability and versatility. The more skilled the user, the more different sounds and patterns can be produced.
Regardless of which drum machine you choose for yourself, the best part begins when you start playing the beats. This is a great machine for a budding musician and anyone who just likes to spend an afternoon tinkering with an instrument. Serious musicians will also find a drum machine useful for a variety of applications. All seriousness aside, banging out beats on a drum machine can provide you with hours of fun and entertainment for your family and friends. You'll be able to release your musical creativity and any built-up tension as well.