Best Dog Booties For Winter In 2021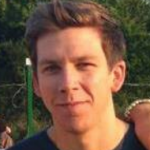 This product guide was written by Jordan Carter
Published
February 19, 2020
Support us! GearHungry may earn a small commission from affiliate links in this article.
Learn more
Winter is making yet another appearance, and with this weather comes a lot of colds. Just as you need to be kept warm, your pets also need some warmth and protection during their daily walks, camping, and hiking sessions done in the cold. Additionally, it's worth investing in a pair of durable and warm booties for dogs. These shoes should be the right size and air for your dog to ensure that his/her paws are kept away from snow, sand, and all other elements. However, as there are many of these products in the market today, we have created a list of the very best dog booties for winter, with their strengths and weaknesses boldly stated, to allow you to make the best personal decision.
The Best Dog Booties For Winter
Dog Booties For Winter Buying Guide
How We Chose Our Selection Of Dog Booties For Winter
Before creating this list of top dog boots, our editorial team created a set of vital features they needed to pay attention to. This process was done to ensure that every boots model reviewed and suggested is as durable and functional as we say it is. Our selection focused on the cost, quality, and customer feedback on each pair of boots.
Reviews - Our editorial team relied much on the reviews from existing customers. These were found on various online platforms, and they provided us with a lot of information about the chosen products. Dog booties are available in different types; thus, having some form of precedence allows potential users to know their options and the best one for them.
Quality - Quality is significant for all animal accessories, as they help determine the function and durability of the item. With dog boots, we looked out for high-quality materials and construction methods used by manufacturers.
Price - We chose boots with different price ranges. The price ranges allowed us to curate a comprehensive list for all budget types, such that all dogs can find quality boots that will keep them warm for eternity. With our checklist, every boot is made from the best materials; thus, you're assured of top quality at affordable rates.

Features To Look For In Dog Booties For Winter
In new markets, there is a wide range of dog boots, designed for different dog sizes and breeds. With such availability, making the final decision becomes very hard for dog owners. We have summarized the vital features need to be looked at before making any decision. Having in-depth knowledge about these design features allows you to distinguish the best from the weaker models.
Design - When it comes to design, many well-known brands are known to have the best plans. The design of your dog's boots needs to have certain features such as Velcro straps and free-forming fabric, which will ensure a comfortable and snug fit at all times. For better grip and enhanced shape, be mindful of the boot design you opt for, before investing.
Material - The choice of dog boots should be considered after studying the material used in its construction. There are different models made with different materials. In most cases, the material used can determine the level of quality of the boots, and also determine its price. Some of the common materials used for dog boots include rubber, nylon, fabric, and many more.
Durability - Every item bought needs to last long, especially after we've made a significant investment. It is advised that you peruse existing reviews on your preferred pair of boots, to find out how long they last typically. This will also help prevent any disappointments in the future.
Fit - The size and fit of your dog boots must be snug to offer your dog the needed protection it deserves. Every manufacturer has a different size chart they employ; thus, you need to know your dog's foot size before going to any store. Its size should then be compared with the manufacturer's chart to find its equivalent. No doubt, knowing your dog's size will reduce your travel time and also prevent paw pains and injuries.
Visibility - The final feature on our list is visibility, which is vital, especially during night walks. To help make dogs more visible, some brands include the use of a reflective Velcro material on the bootstraps. This makes oncoming vehicles aware of your dog's presence, keeping them away from that side of the road. The reflective Velcro is also great for winter days when there is a lot of fog, as well as when your dog goes missing.
Types Of Dog Booties For Winter
All-weather boots - These are dog shoes that do well in every weather. They can be used for summer walks, and winter hikes and are often made with breathable materials which should also be resistant to water and come with an inner lining to keep your paws warm.
Indoor boots and socks - Socks are another kind of dog boots. These socks feature a design that comprises of waterproof materials and fabric interior for better comfort. They come with adjustable straps and Velcro to keep the dogs visible in the dark.
Rubber sole boots - If you want a perfect balance for your canine, you might want to go in for shoes with rubber soles. These boots are designed to offer increased traction and the best level of stability such that your dog stays on his paw. The rubber sole is a trendy shoe chosen by many pet owners around the world.

Winter Dog Bootie FAQ
Q: What is a winter dog bootie?
A: Winter dog boots are footwear designed especially for dogs. Their sole aim is to protect your dog's paws against accidents during their walks and to keep them away from moisture. These shoes are worn usually during the cold, winter days, and they offer an additional function of warmth, which is needed during such a time. The winter dog boots feature inner linings, waterproof materials, and reflective material that ensure the safety of your dog, no matter the time of day. There are different brands, designs, and sizes available; thus, you're assured of finding a model that best suits your canine. Some of the brands in the market today are Pawz, Mihachi, QUMY, HaveGet, and the Expawlorer. These are some of the well-known brands that have been trusted for decades.
The best!
Gear, gadgets & stuff for men
Straight to your inbox