Best Dog Booties For Winter In 2021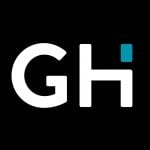 This product guide was written by GearHungry Staff
Last Updated
February 19, 2020
GearHungry Staff
GearHungry Staff posts are a compilation of work by various members of our editorial team. We update old articles regularly to provide you the most current information. You can learn more about our staff
here
.
GearHungry may earn a small commission from affiliate links in this article.
Learn more
Winter is making yet another appearance, and with this weather comes a lot of colds. Just as you need to be kept warm, your pets also need some warmth and protection during their daily walks, camping, and hiking sessions done in the cold. Additionally, it's worth investing in a pair of durable and warm booties for dogs. These shoes should be the right size and air for your dog to ensure that his/her paws are kept away from snow, sand, and all other elements. However, as there are many of these products in the market today, we have created a list of the very best dog booties for winter, with their strengths and weaknesses boldly stated, to allow you to make the best personal decision.
The Best Dog Booties For Winter
QUMY Dog Booties For Winter

There are right booties for dogs, and there are high booties. The QUMY Dog Boots are one of the best pair for canines, according to several boot review pages and dog owners. These boots are perfect for walks, hiking with your dog as well as indoor usage and are most importantly, effortless to put on, thanks to the adjustable design.
Additionally, the QUMY is a very secure pair of boots designed with a reflective Velcro material and the construction is rugged and extremely appealing to many, with the waterproof design keeping all forms of moisture out for the full protection of your dog's paws. And to things off, the sole of the QUMY boots is made with anti-slip material, which is known to provide your dog with traction and stability whilst keeping you on your feet longer. And if you want to spoil your pet while spending time outdoors, be sure to pick your favorite pet stroller from our list.
Key Features:
Waterproof shoe design
Reflective Velcro
Rugged
Anti-slip sole
Specification:
Brand

QUMY

Model

QUMY

Weight

6.4 ounces
Protect paws from heat
Work well for canines that drag paw
Waterproof
Not breathable
Doesn't like extensive usage
Reduced quality
KOOLTAIL Dog Booties For Winter




It doesn't matter if the weather is hot, or if you're indoors or outdoors with your dog, the Kooltail Dog Socks are here to offer the much-needed comfort and satisfaction needed for a great day. We have come across many dog socks and boots, but their designs cannot be compared to the model created by Kooltail.
Kooltail is a dog brand that cares for dogs of all sizes. They create these socks from a highly water-resistant material to keep their paws dry all day long. Other features of the socks include its anti-fall off and Velcro straps, which both work efficiently to ensure a snug fit. We guarantee that your dog and its paws will love the smooth and sleek feel of this unit from Kooltail, and your pocket will be happy to splurge as well. You may combine them with the best hoodies for dogs from our list to keep your pet warm.
Key Features:
Anti-slip with straps
Traction control
Waterproof paw protector
For small to large dogs
Specification:
Brand

KOOLTAIL

Model

KD05_L

Weight

2.4 ounces
Easy to fasten and wear
Waterproof and breathable
Offers both a two-pack and four-pack
Can be challenging to get on
Breaking in takes time
Isn't ideal for small and medium dogs
EXPAWLORER Dog Booties For Winter




Meet the Expawlorer Dog Socks, a unique pair of dog boots designed for your favorite furry friend. Dog lovers and owners across the globe mention this pair of boots, describing them as your dog's next favorite footwear. They are very comfortable and durable enough to last for decades and they feature the use of anti-slip material, which keeps your dog's paws in position all the time, as well as a grip that increases their balance. 
Additionally, the Expawlorer socks feature silicone gel, for traction on slippery surfaces. It also comes in many sizes such that both medium and large-sized dogs will find equal benefit, no matter their breed. Make way for this magnificent pair of socks, and allow your dog to feel the love it deserves on its cute little paws. What's more, the Expawlorer comes with a 100% satisfaction guarantee from manufacturers; thus, you're assured of nothing short of quality. For more quality products for your pet, check out our guide to the best dog shampoos.
Key Features:
Anti-slip
Traction control for indoor wear
Paw protection
Cute design
Specification:
Brand

EXPAWLORER

Model

SOCK-BLACK-M01

Weight

2.4 ounces
The large opening makes wearing easy
Good flexibility
Lining insulates dog's feet
Expensive for many
Low durability
Reflective accents can have a better design

Meet the HaveGot Waterproof Dog Boots. Chances are you will certainly want a pair of these fantastic winter doggie boots after reading this review. We present to you another one of the world's best dog boots, fit for the coming winter, and all the cold it's coming with. It is a pair of well-designed shoes that allow your dog to walk, run, and sprint across your yard or within your home.
These boots are incredibly durable, thanks to their rugged construction. They feature anti-slip soles and waterproof materials for full paw protection in all locations and the convenience of this design is simply outstanding; this merges with the HaveGot's safety measures to deliver the best footwear for your canine. The best part about the shoes is their excellent customer service, where all issues are addressed promptly.  It's also worth noting that for the best size, you must refer to the HaveGot size chart. Our guide to the best winter vests for dogs features more cool products your pet will love, so check them out.
Key Features:
Adjustable straps and
Rugged design
Anti-slip sole
For all-weather comfortable
Specification:
Brand

HaveGet

Model

HG

Weight

5.6 ounces
Reflective accents for nighttime safety
Good traction and flexibility
An innovative double-wrap fastening system
Aren't water-tight
Uncomfortable to wear
Straps need to be tight

Our next best dog socks are manufactured by a leading dog accessory brand, Mihachi. These are the Mihachi Dog Socks, created by seasoned professionals and dog experts. It is made with materials such as rubber, Velcro, nylon, and polyester and is suitable for large and medium-sized dogs, with their size chart offering you a wide variety of sizes for your furry friend.
The Mihachi covers your dog's paws with waterproof materials, and this keeps them dry and toasty against the winter weather. Evidently, the principal aim of the Mihachi socks is to keep your canine's paws away from accidents and incidents such as slipping. And we love these socks because they're very durable and affordable. Other features of the Mihachi Dog Socks include its straps and rubber resistance. To help your dog stay healthy, check out our guide to the best dog joint supplements and pick the right ones for your pet.
Key Features:
Rubber sole
Paw protectors with
Velcro straps traction control
Anti-slip waterproof boots
Specification:
Brand

Mihachi

Model

SOCKNEO1XL_1

Weight

5.3 ounces
Help dogs avoid slipping
Affordable
Come in different fun colors
Best for occasional light use
May slip off on flatter paws
Not suitable for winter weather

The Bark Bite Dog Socks are next on the list, and they don't disappoint with their level of quality and durability. The design of these socks has been done in a manner that makes them protective of your canine's paws for the longest time. What's more, there are five main sizes of these socks, and they're meant to fit large sizes of dogs with ease.
Additionally, the Bark Bite socks are water-resistant and possess a high level of traction, and also resist punctures. They can be worn both outdoors and indoors, and they work for all weather conditions. Allow your dog to explore nature even during the coldest of days, thanks to this spectacular pair of socks from Bark Bite. If you want a loose fit, you can still choose these booties since they have a spandex-like fit. Don't forget to also check out our guide to the best dog treats for more amazing products for your pet.
Key Features:
All-weather design
Dog tested and dog approved
Neoprene paw protector
With reflective Velcro straps
Specification:
Brand

Bark Brite

Weight

7.2 ounces
Good traction
Great for indoor and outdoor use
Keeps paws dry and clean
Wears out quickly
Punctures easily
No size guidelines listed

We have yet another product from the Expawlorer brand on our list, and it is just as marvelous as the first unit. These are their Expawlorer Dog Boots, a sleek classic and rugged representation of comfort for dogs. They are designed as durable boots from high-quality materials and their size options make them well suited for your large and medium-sized dogs.
The significant features possessed by these dog boots include its ergonomic shape, which ensures comfort. Additionally, the inclusion of a flexible lug design, as well as an expandable closing system, provide a snug fit for days on end. No doubt, you can offer your canine better control and top paw protection with these boots, thanks to their high build and we recommend these boots because of their size varieties and durability status. For sure, they are the favorite of all dog experts around the world. Ideal gift for dog lovers.
Key Features:
Waterproof
Reflective
Non-slip pet booties
For medium large dogs
Specification:
Brand

EXPAWLORER

Model

ES001-002

Weight

5 ounces
Wrap-around design for a secure fit
Tested by the national guide dogs for the blind
Very durable material
May slip off during vigorous play
The Velcro straps needs alignment
Best for indoor use only
Pawz Water-Proof Dog Boot

Say hello to the most elegant, most innovative dog boots design in today's market. These are a pair of boots created and distributed by the world's leading manufacturer of dog accessories and clothing. Meet the Pawz Dog Boots. These waterproof boots are designed and assembled in the USA. They feature organic materials; thus, they possess a lower carbon footprint, which is excellent for the environment. 
Additionally, these dog boots can be reused, and they're easy to dispose of and also offer total protection of your dog's paws from all elements, including rain and snow. For the best traction control and protection from allergies, the Paws Dog Boots are the best way to go. They fit perfectly onto all paws and ensure that your home is kept free from external dirt and debris. For those of you who keep your pet outdoors, we have prepared our selection of the best outdoor dog houses, so be sure to check them out.
Key Features:
Reusable, waterproof
Bends with a paw and stays on
Protection from lawn chemicals and hot surfaces
Assists with traction control
Specification:
Brand

Pawz

Model

1031

Weight

0.16 ounces
Offer a two-pack
100% biodegradable
Protection from hot surfaces, salt, and ice
No size guidelines listed
Tons of bad reviews on Amazon
Punctures easily
YAODHAOD Dog Boots Paw Protector

Whoever thought that the Yaodhaod Dog Boots weren't good enough for their dog made a grave mistake. Give way for the best paw protector in the history of all-paw protectors. We love that Yaodhaod has launched these boots onto the market. Their launch has given many dog owners a chance to invest in quality yet affordable boots for the safety and comfort of their pets.
Also, as all furry creatures need to experience a good level of comfort, these dog boots feature a soft sole for better comfort and traction and their size makes them the best unit for small dogs and those with little paw sizes. What's more, cleaning these socks is very easy because they can be tossed easily into your machine for a thorough cleanse. Enjoy the best customer service from a top brand, and benefit from their 100% satisfaction guarantee. You may also be interested in some of the best dog bark collars, so be sure to check them out.
Key Features:
Anti-slip dog shoes
Soft-soled dog shoes
With reflective straps
For small dog
Specification:
Brand

YAODHAOD

Weight

1.6 ounces
Self-tightening Velcro
Leather sole for excellent comfort
Machine washable
Not waterproof on top
Only suitable for hot weather
No cuffs
URBEST Detachable Closure Puppy Dog Shoes

A pair of Urbest Dog Boots isn't enough goodness in your home, which is why the brand offers you two different pairs! The magic associated with these shoes ensures that your dog's paws are comfy and toasty on the coldest winter days. They are made with durable, waterproof material to keep moisture out.
Additionally, the Urbest is easy to clean and maintain and can be worn indoors and outdoors; thus, you're assured of paw safety in all locations. We are recommending this work of art because it is economically friendly, easy to slip on, and simple to take off. It keeps your dog on its paws longer than other boots and comes in the perfect sizes. To keep your pet comfortable while indoor, check out our selection of the best dog beds and pick your favorite.
Key Features:
Waterproof and anti-dirty
Machine washable
Easy to wear
Two pairs
Specification:
Brand

URBEST

Weight

2.4 ounces
Easy to put on with a straightforward closure
Choose between two or four boot sets
Come in three fun colors
May need a sock for dogs
Aren't warm enough for extensive use
Does not have a tight enough cuff




There's no better way to end this article than with the HiPaw Winter Boots for dogs. Canines also deserve to feel warm during the cold days, which is why this next manufacturer has taken the pain to design these new comfortable dog boots. They are made with a rubber sole and water-resistant material to keep your dog's paws dry no matter where he walks or plays. 
These boots come in four different designs, each one having a flexible rubber sole and a reflective Velcro strap for stability and visibility at night. We know you will love these as much as your dog will. For more must-have products for fun outdoor activities with your dog, check out our guide to the best dog life jackets.
Key Features:
Water-resistant
Non Slip rubber sole
Reflective velcro strap
Easy to put on
Specification:
Brand

HiPaw

Model

GX0023BlackM

Weight

11.2 ounces
The most affordable boots quality
Velcro straps provide a secure fit
The entire boot is water-resistant
Don't offer as good of airflow
Not tight enough to prevent snow from getting in
Best for cold, damp weather
Dog Booties For Winter Buying Guide
How We Chose Our Selection Of Dog Booties For Winter
Before creating this list of top dog boots, our editorial team created a set of vital features they needed to pay attention to. This process was done to ensure that every boots model reviewed and suggested is as durable and functional as we say it is. Our selection focused on the cost, quality, and customer feedback on each pair of boots.
Reviews - Our editorial team relied much on the reviews from existing customers. These were found on various online platforms, and they provided us with a lot of information about the chosen products. Dog booties are available in different types; thus, having some form of precedence allows potential users to know their options and the best one for them.
Quality - Quality is significant for all animal accessories, as they help determine the function and durability of the item. With dog boots, we looked out for high-quality materials and construction methods used by manufacturers.
Price - We chose boots with different price ranges. The price ranges allowed us to curate a comprehensive list for all budget types, such that all dogs can find quality boots that will keep them warm for eternity. With our checklist, every boot is made from the best materials; thus, you're assured of top quality at affordable rates.

Features To Look For In Dog Booties For Winter
In new markets, there is a wide range of dog boots, designed for different dog sizes and breeds. With such availability, making the final decision becomes very hard for dog owners. We have summarized the vital features need to be looked at before making any decision. Having in-depth knowledge about these design features allows you to distinguish the best from the weaker models.
Design - When it comes to design, many well-known brands are known to have the best plans. The design of your dog's boots needs to have certain features such as Velcro straps and free-forming fabric, which will ensure a comfortable and snug fit at all times. For better grip and enhanced shape, be mindful of the boot design you opt for, before investing.
Material - The choice of dog boots should be considered after studying the material used in its construction. There are different models made with different materials. In most cases, the material used can determine the level of quality of the boots, and also determine its price. Some of the common materials used for dog boots include rubber, nylon, fabric, and many more.
Durability - Every item bought needs to last long, especially after we've made a significant investment. It is advised that you peruse existing reviews on your preferred pair of boots, to find out how long they last typically. This will also help prevent any disappointments in the future.
Fit - The size and fit of your dog boots must be snug to offer your dog the needed protection it deserves. Every manufacturer has a different size chart they employ; thus, you need to know your dog's foot size before going to any store. Its size should then be compared with the manufacturer's chart to find its equivalent. No doubt, knowing your dog's size will reduce your travel time and also prevent paw pains and injuries.
Visibility - The final feature on our list is visibility, which is vital, especially during night walks. To help make dogs more visible, some brands include the use of a reflective Velcro material on the bootstraps. This makes oncoming vehicles aware of your dog's presence, keeping them away from that side of the road. The reflective Velcro is also great for winter days when there is a lot of fog, as well as when your dog goes missing.
Types Of Dog Booties For Winter
All-weather boots - These are dog shoes that do well in every weather. They can be used for summer walks, and winter hikes and are often made with breathable materials which should also be resistant to water and come with an inner lining to keep your paws warm.
Indoor boots and socks - Socks are another kind of dog boots. These socks feature a design that comprises of waterproof materials and fabric interior for better comfort. They come with adjustable straps and Velcro to keep the dogs visible in the dark.
Rubber sole boots - If you want a perfect balance for your canine, you might want to go in for shoes with rubber soles. These boots are designed to offer increased traction and the best level of stability such that your dog stays on his paw. The rubber sole is a trendy shoe chosen by many pet owners around the world.

Winter Dog Bootie FAQ
Q: What is a winter dog bootie?
A: Winter dog boots are footwear designed especially for dogs. Their sole aim is to protect your dog's paws against accidents during their walks and to keep them away from moisture. These shoes are worn usually during the cold, winter days, and they offer an additional function of warmth, which is needed during such a time. The winter dog boots feature inner linings, waterproof materials, and reflective material that ensure the safety of your dog, no matter the time of day. There are different brands, designs, and sizes available; thus, you're assured of finding a model that best suits your canine. Some of the brands in the market today are Pawz, Mihachi, QUMY, HaveGet, and the Expawlorer. These are some of the well-known brands that have been trusted for decades.
Sign Up Now
GET THE VERY BEST OF GEARHUNGRY STRAIGHT TO YOUR INBOX