Best Crampons In 2022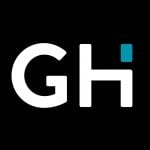 This product guide was written by GearHungry Staff
Last Updated
December 17, 2019
GearHungry Staff
GearHungry Staff posts are a compilation of work by various members of our editorial team. We update old articles regularly to provide you the most current information. You can learn more about our staff
here
.
GearHungry may earn a small commission from affiliate links in this article.
Learn more
If you've walked on snow and ice, chances are you've slipped over. Crampons solve that problem. Whether you're planning to walk the dog in the snow or climb a vertical ice wall, you should consider buying a pair of crampons. In this list, we've mainly focused on microspikes and crampons designed for walking on level ground. However, there are a couple of more serious crampons as well. Here are the best crampons.
The Best Crampons
Yaktrax Pro Traction Crampons
First up, we've got the Yaktrax Pro Traction Cleats. As you might have guessed from the picture, these aren't the best crampons for ice climbing or serious mountaineering. Instead, they're designed for added traction when walking on level ice or snow. The traction comes from the small metal coils (rather than the normal spikes), which are made from 1.2MM high-strength steel. The idea behind this traction system is to give as natural a feel as possible. Instead of feeling like you're walking with large spikes on your boots, you can barely notice these cleats are there.
Another huge advantage of the Yaktrax Pro Traction Cleats is that they're easy to slip on. There's no complicated bindings or clips, just a simple strap over the top of the boot. And, there's less chance of you damaging the floor when you step in from a walk in the snow. If you're looking for a high-quality traction cleat for walking or jogging on packed snow, this one is the best.
Key Features:
Traction cleats
1.2MM steel coils
Heavy-duty rubber construction
Durable rubber foot frame
Available in sizes small to XL
Specification:
Brand

Yaktrax

Weight

4 Ounces
Easy to slip on
Great traction on flat ground
Less damage to the floor
Sizing isn't always accurate
Can break if worn on the wrong surface
Kahtoola MICROspikes Traction System Crampons
Kahtoola MICROspikes are the best crampons for hiking in most conditions. They have a fantastic reputation for adding grip and stability in snow, ice, mud, and even on concrete and rocks. The reason they are so effective is the innovative system of spikes that either penetrate or hug a surface, stopping you from falling over. The spikes are made from hardened stainless steel, so they won't snap if you step on a hard surface. And, the chain that holds it all together is welded to give it maximum strength.
They are designed for ice walking more than anything else. They are favored by hikers because they perform so well on multiple surfaces and they're super easy to slip on and off. In fact, all you have to do is step into the MICROspikes and it auto-adjusts to your foot – that is if you buy the right size. If you buy the wrong size, they can break pretty easily. Having said that, we'd highly recommend these to anyone serious about safety when walking on the ice.
Key Features:
Hardened stainless-steel spikes
Welded chain
Elastomer shoe harness
Available in sizes small to XL
Available in red and black
Unrivaled traction on ice
Easy to slip on
Auto adjust to your foot
Can break if you get the wrong size
Not comfortable on concrete
Uelfbaby 19 Spikes Crampons
These crampons from Uelfbaby are a budget version of the Kahtoola MICROspikes. Until a couple of years ago, Kahtoola basically had a monopoly on the market of light-use crampons like this. Fortunately, that's changed now, which means customers can find a cheaper version of the same thing. Now, it's worth mentioning that the quality of Uelfbaby 19 Spikes Crampons isn't the same as the Kahtoola product. But, if you are just using them for walking and light hiking on ice, these will perform just fine.
They have a similar system of stainless-steel spikes on a welded chain, which provides just as much grip as the Kahtoola MICROspikes. The difference is in the quality of the chain and rubber frame. They have used thick TPE rubber, but it doesn't feel as solid. However, you can't argue with the 200+ positive reviews on Amazon. And, you get a 1-year 100% money-back guarantee, which means that these crampons are really worth a try.
Key Features:
Stainless-steel spikes
TPE rubber frame
Welded double-chain
1-year money-back guarantee
Available in sizes small to XXL
Available in black and orange
Easy to slip on
Can be used on multiple surfaces
Very affordable
Impressive money-back guarantee
Not as durable as Kahtoola MICROspikes
Yaktrax Run Traction Cleats
The Yaktrax Run Traction Cleats are designed for runners that want to train in the winter. They are similar to the Yaktrax Pro Traction Cleats that we featured as our Best Choice product but have a few key differences. First of all the design is low-profile and the cleats are lighter, to make them easier to run in. And, if you look at the bottom of the cleat, you'll notice that the 1.4MM steel coil is only on half of the cleat. The front section of the cleat has a rubber area with 3MM carbide steel spikes that provide more control at high speeds. The other major difference is the two straps at the front of the cleat that is designed to keep the toe in place. The bottom line is that these are the best crampons for running.
Key Features:
1.4MM steel coil
3MM carbide steel spikes
High strength natural rubber
Available in sizes small to XL
Specification:
Brand

Yaktrax

Model

Run

Weight

22.7 Grams
The best for running on snow or ice
Lightweight and low-profile
Easy to slip on
Not as grippy as normal crampons
The Springk Traction Cleats are one of the cheapest products on this list. They work in a similar way to the Kahtoola MICROspikes and the Uelfbaby spikes, but they cost a little bit less. With products like this, it's always the case that – you get what you pay for. If you are looking for a serious pair of hiking cleats, you should be paying $50 or above. However, if you're looking for something to give you extra traction whilst winter walking the dog or walking to the mailbox on your drive, these will hold up just fine. They have 12 stainless-steel teeth connected by a double chain. Like the Uelfbaby spikes, the frame of the cleats is made from TPE rubber, which is relatively durable. If you're looking for a cheap crampon system, this is one of the best.
For more products that will make walking on snow much easier, check out our guide to the best snow shoes.
Key Features:
Stainless steel spikes
Double chain
TPE rubber frame
Available in sizes medium and large
Easy to slip on
Very cheap
Work with most kinds of footwear
Will break after heavy use
Limited sizes available
Hillsound Trail Crampons Traction Device
Next up, we have the Hillsound Trail Crampons Traction Device. At first glance, it would be easy to mix these crampons up with a lot of the cheaper products we've featured, and honestly they're not that different. The difference (and the reason they're more expensive) is simply the quality. Each crampon has 21 ¼-inch stainless steel spikes. They are longer than a lot of the competing crampons, which makes them better at sticking into the ground. And, they are also higher-quality. It's hard to tell the difference in quality by just looking at them, but you will notice when they haven't broken in a year of use. And, in the rare case that they do break, they're covered by a 2-year manufacturer's warranty.
Key Features:
¼-inch stainless steel spikes
Heat-molded elastomer harness
Tightening strap
Lightweight
2-year manufacturer's warranty
Available in large
Specification:
Brand

Hillsound

Weight

15.8 Ounces
Very high-quality
Spikes don't break easily
Easy to get on and off
Covered by warranty
Start to stretch after a couple of years
Limited sizes available
Hillsound Cypress 6 Crampons
If you're looking for something easy to slip on and off for walking in the snow and ice, this is one of our favorite products. Admittedly, most of the products on this list are easy to get on and off, but none as easy as this – you just step in and tighten up. Plus, when steel chains are involved, there's always the possibility of them getting tangled up. The large spikes on the Hillsound Cypress 6 Crampons also provide more grip, especially on ice. Of course, the disadvantage of large spikes like this is that you have to take them off before you walk on solid ground. Plus, they're useless for running in. Our guide to the best winter running gear features some high-quality products for active men, so check them out.
Key Features:
14-inch stainless-steel spikes
Heat-molded elastomer harness
Adjustable straps
2-year manufacturer's warranty
Specification:
Brand

Hillsound

Model

CYP6

Weight

1.55 Pounds
Very easy to get on and off
Great grip on slushy snow and ice
Covered by warranty
Not great on solid surfaces
Last up is the Yatta Life Trail Spikes. This is another product very similar to the Kahtoola MICROspikes, a product that paved the way for others like it. The stainless steel spikes and chain are the closest in quality to the MICROspikes and should stand up to years of hiking. The elastomer band is one of the best we've seen and can be stretched out without losing its shape. If you're looking for a serious pair of cleats, it's between these and the MICROspikes. Plus, these come with a cool little carrying case, so you don't have to put them in your roll top backpack and risk scratching your other stuff.
Key Features:
Stainless-steel spikes
Elastomer band
Adjustable strap
Carrying case included
Available in sizes small to XL
Very high-quality
Easy to slip on
The strap gives you a tighter fit
Some complaints about customer service
EnergeticSky Walk Crampons
For walking on snow and ice, the EnergeticSky Walk Crampons are a great way to improve your traction. They're designed to fit over walking boots and walking shoes and come in three different sizes to accommodate different types of footwear. You can also tighten the crampons over the top of the boot using the velcro strap. The 19 multi-directional spikes are made from high-quality stainless steel and the cover is made from tough silicone instead of TPR rubber. These durable materials ensure that the crampons aren't going to break under your foot when it counts. We also like the fact that they come with a drawstring carry bag, so you can keep them organized when you get in from the cold. 
Key Features:
19 multi-directional spikes 
Made from high-quality stainless steel 
Silicone cover 
Adjustable velcro strap 
Carry bag included 
Available in two colors 
Specification:
Brand

EnergeticSky

Weight

11.2 Ounces
Durable materials 
Amazing traction
Available in different sizes 
Difficult to get on and off 
Crampon Buying Guide & FAQ
Features To Look For In Crampons
Spike length - The length of the spike on your crampons determines how much grip you will get on snow and ice. If it has long spikes, your feet will stick to the surface but you have the disadvantage of having to pull the spike out again. Smaller spikes are more suited to light activities, like walking and jogging in the snow.
Spike angle - The angle of the spike on the front of the crampons tells you what the crampons are designed for. If they are shaped like an ice ax, you can use them for vertical ice climbing. If they're broader and less pointed, they are more suited to mountaineering.
Spike shape - The shape of the spike on the bottom of the crampons has a big impact on how much grip and comfort you can expect. The sharper and thinner they are, the more grippy and less comfortable they will be.
Material - Most crampons have metal spikes and a leather, rubber, or fabric fastening system. However, we've included some innovative crampons that are made of high-strength natural rubber with metal rings to provide grip - these are more lightweight and easier to walk in.
Installation - The installation process of your crampons depends on the type of fastener. It's always important to fit your crampons standing up so that you can ensure a tight fit.
Flexibility - If you are planning to run on snow or ice, you need a flexible pair of crampons. They should have the flexibility to move with your shoe or boot, without coming loose. For ice climbing and intense mountaineering, you want more rigid crampons.
Crampons FAQ
Q: What are crampons?
A: A crampon is a device that fits onto a boot or shoe to improve traction on snow and ice. Traditionally, they have metal spikes that penetrate the surface and stop the wearer from slipping. Nowadays, you can find many different styles of crampon.
Q: How do crampons work?
A: The metal spikes (or rings) penetrate the snow or ice and stop the wearer from slipping on the surface.
Q: Do crampons fit any boot?
A: No, you have to find the correct type of crampon for your boot. Technically, ice-climbing and proper mountaineering crampons will not fit in hiking books. They need a stiff-shank mountaineering boot to work properly. However, the word crampon is now used for all traction devices. If you're looking for the best crampons for ski boots or climbing boots, you should look elsewhere.
Q: What is the difference between crampons and MICROspikes?
A: MICROspikes are similar to crampons but have smaller spikes and are used on fairly level ground. Crampons have larger spikes and are used for everything, from level to vertical climbs.
Q: How do you attach crampons to boots?
A: There are 4 different methods of attaching a crampon - clip-on, strap on, semi step-in, and step-in. The method of attachment is different for all 4 and you should get instructions when you purchase them.
Sign Up Now
GET THE VERY BEST OF GEARHUNGRY STRAIGHT TO YOUR INBOX