Last updated:
10 Nov 2020
10 Best Crampons (Review) In 2021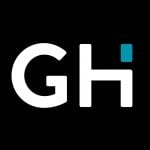 This product guide was written by GearHungry Staff
Published
December 17, 2019
If you've walked on snow and ice, chances are you've slipped over. Crampons solve that problem. Whether you're planning to walk the dog in the snow or climb a vertical ice wall, you should consider buying a pair of crampons. In this list, we've mainly focused on microspikes and crampons designed for walking on level ground. However, there are a couple of more serious crampons as well. Here are the best crampons.
The Best Crampons
Crampon Buying Guide & FAQ
Features To Look For In Crampons
Spike length - The length of the spike on your crampons determines how much grip you will get on snow and ice. If it has long spikes, your feet will stick to the surface but you have the disadvantage of having to pull the spike out again. Smaller spikes are more suited to light activities, like walking and jogging in the snow.
Spike angle - The angle of the spike on the front of the crampons tells you what the crampons are designed for. If they are shaped like an ice ax, you can use them for vertical ice climbing. If they're broader and less pointed, they are more suited to mountaineering.
Spike shape - The shape of the spike on the bottom of the crampons has a big impact on how much grip and comfort you can expect. The sharper and thinner they are, the more grippy and less comfortable they will be.
Material - Most crampons have metal spikes and a leather, rubber, or fabric fastening system. However, we've included some innovative crampons that are made of high-strength natural rubber with metal rings to provide grip - these are more lightweight and easier to walk in.
Installation - The installation process of your crampons depends on the type of fastener. It's always important to fit your crampons standing up so that you can ensure a tight fit.
Flexibility - If you are planning to run on snow or ice, you need a flexible pair of crampons. They should have the flexibility to move with your shoe or boot, without coming loose. For ice climbing and intense mountaineering, you want more rigid crampons.

Crampons FAQ
Q: What are crampons?
A: A crampon is a device that fits onto a boot or shoe to improve traction on snow and ice. Traditionally, they have metal spikes that penetrate the surface and stop the wearer from slipping. Nowadays, you can find many different styles of crampon.
Q: How do crampons work?
A: The metal spikes (or rings) penetrate the snow or ice and stop the wearer from slipping on the surface.
Q: Do crampons fit any boot?
A: No, you have to find the correct type of crampon for your boot. Technically, ice-climbing and proper mountaineering crampons will not fit in hiking books. They need a stiff-shank mountaineering boot to work properly. However, the word crampon is now used for all traction devices. If you're looking for the best crampons for ski boots or climbing boots, you should look elsewhere.
Q: What is the difference between crampons and MICROspikes?
A: MICROspikes are similar to crampons but have smaller spikes and are used on fairly level ground. Crampons have larger spikes and are used for everything, from level to vertical climbs.
Q: How do you attach crampons to boots?
A: There are 4 different methods of attaching a crampon - clip-on, strap on, semi step-in, and step-in. The method of attachment is different for all 4 and you should get instructions when you purchase them.
The best!
Gear, gadgets & stuff for men
Straight to your inbox