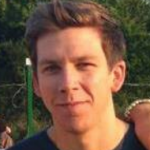 Best Cities For Retail Therapy
Retail therapy is great anytime but where would you go to enjoy if money and getting there were no object? Would it be somewhere full of local life and traditional culture where you can learn how to haggle and snap up an exotic bargain or somewhere oozing high-end glamor and glitz? Perhaps we can give some idea of the best cities to visit for a once in a lifetime experience and help you decide where you are going to enjoy your retail therapy and hit the shops.
New York City
Although NYC is thought to be expensive, you can have a satisfying and pocket-friendly shopping experience if you know where to shop and for what. If you have time, exploring the Big Apple freestyle to find the best places is certainly an option you'll enjoy, but, if time is short or it's your first visit then a heads up about the best places to go is more than useful. The famous Empire State Building is a landmark you can't miss and from there you can easily spot the bright red storefront of Macy's next to it.
It rains offers at Macy's throughout the year, and there are even more during special occasions which is a great reason to love spending time in therapy at Macy's. From this iconic street, when you walk up to Times Square, you will be amazed and want to stop on the sidewalk and take a 360-degree turn! There are so many big names. Hershey's, M&M, Forever 21 and the Disney Store are to die for. Surprisingly, you get almost everything for a reasonable price with a good many discounts like buy 1 get 1 or a healthy percentage off. You can even grab some cute M&M to munch on and keep yourself energized. While Macy's (the world's largest store) has a beautiful collection of handbags, sunglasses, and jewelry, you can find cheaper options near the 9/11 Memorial, downtown at Century 21. It is a local store where you can find everything at a steal deal.
For the fashion fiesta, don't miss SoHo, which houses trendy (and believe me, reasonable) boutiques and art galleries that are the unique flavor of New York. Shops of the likes of H&M, Victoria's Secret, Gap and Zara (all near Macy's) are good for spending time in too, and you can buy those must-have mementos of your visit for friends and family there.
Dubai
Dubai is famous for its malls and why not! It's a jaw-dropping city. The malls are great for all kinds of shopping and entertainment and visiting each mall will be a once-in-a-lifetime experience for your whole family. Shopping in Dubai can easily be your dream come true experience. If you own a vehicle, you will never have to worry about parking, since the whole space is huge. If you are not driving, that's fine too. There are buses and other means of transport to easily reach the malls. Dubai has a great range of electronics and jewelry and the quality is top class. Two world famous malls are the Dubai Mall and the Mall of the Emirates. Dubai mall has two huge department stores, children's play zone, an indoor ice rink and theme park with about 160 eateries serving different delicacies, an aquarium, 22 screen cinemas and most importantly, 1200 retail stores! The mall of the Emirates promises a world of indoor family entertainment with its largest of its kind center. You can really indulge in hearty shopping therapy for designer wear, souvenirs, gadgets and exquisite antiques. If you're feeling the need to relax when you are done there's a beautiful indoor ski resort and a 14-screen cinema. You couldn't ask for more.
Hong Kong
A fabulous place to be, and an even better place to shop, Hong Kong is lively and friendly and its shops are as vibrant as the city itself. It will mesmerize you and you'll crave more. You can find everything in all price ranges. There are plush malls, classy boutiques and awesome street shopping where you can show off your haggling and get cool stuff for less than its ticket price. It's heaven for bargain hunters and tourists badly haggling is politely expected but you still get a great price and sometimes, if you've done well an invitation to share some green tea.
Hong Kong has a great travel infrastructure both by rail and road so you can enjoy taking in the city views as much as your shopping spree. Walk down the streets to immerse in a completely local experience. Clearly, out of the many destinations in Hong Kong, SoHo, Admiralty and Central are the best places to purchase high-end brand luxury products and fashion accessories. If you are looking for something more authentic and historic, visit the Cat Street Market that sells all sorts of curios, from antique Ming dynasty furniture, trinkets and snuff bottles.
Madrid
The city of Madrid, where you will enjoy breathtaking views, delicious food and beautiful weather also preserves its age-old culture. Shopping in Madrid completes your wish for a dream vacation. Everything from trendy clothes to food, electronics and local spices can be found in the Gran Via district which has an endless line of shops. You can grab authentic designer items from all the famous Spanish leading brands including the biggest Zara who have also have Stradivarius, with contemporary fashion for teens and young adults. Others are Mango, Bimba y Lola and Desigual who ran an ad to 'Come in undressed and go out dressed.' which several Madrid customers happily did. That gives you an idea of the fun-loving spirit of this place. Madrid has everything to make your entire visit complete from early morning fresh coffee to local tapas very late at night.
Paris
The city of romance is a treat to be in and you feel the love in the air just sitting back and absorbing the architecture. It is a dream destination for the shopaholics. All the big world brands are there. Louis Vuitton, Chanel, and Christian Dior grace one place – Avenue Montaigne on the Champs-Elysées.
The metro is the greatest advantage of Paris shopping. It's reliable and cheap and so well developed that it connects every nook and corner of the vast city. It's worth picking up a free map. Just avoid the usual peak times for the Parisians on their daily commute then travel comfortably anywhere on the huge network. If you are looking for souvenirs and vintage trinkets, head for Montmartre.  If you are looking for something that shouts latest Paris fashion, there are designer creations to inspire you at the Marais, where Paris designers showcase their latest collections.
London
Nothing beats the vibrant culture of this beautiful and bustling city, be it the attractions, modern and historic or the shops. There are amazing things to do in London and something for everyone. Go to Oxford Street for a one-of-its-kind shopping experience and find the distinctive London look in designer clothing and accessories. Selfridges and House of Fraser stand among a dazzling mix of small and large retail stores that line this world-famous shopping street.
Hop the underground to the most luxurious department store and retailer to the rich and the famous is Harrods, on Brompton Road, Kensington. If you'd have to mega confident driving around London but they will help you out with your purchases and hail you a real London black cab. Which is useful because you could spend like a bomb. It's a store that has been synonymous with British luxury for decades where you can grab something like a once in a lifetime gift in diamonds and gold or looking at the latest designer and luxury items at affordable prices. If you believe you get what you pay for. The toy department and the food hall on their own are worth a visit. If you are sticking to your budget or resting your credit card, enjoy window shopping on Regent's Street.
Tokyo
Tokyo houses some of the most beautiful hand-crafted items you fall in love with and want to buy but for the serious shopper, Tokyo offers the best of both worlds. Traditional handicrafts and world-leading on-trend fashion. The best thing about Tokyo is you can make use of all your retail therapy time by shopping for both, at the same time. The stores sit temptingly among all the tourist attractions. You can even bargain to grab real deals.
Traveling is something of a hassle. Cabs are costly and roads are clogged and at their worse during peak hours. The flip side is that subways are well-connected and have clear information to help you get from A to B. It often pays off to buy travel cards to get around the shops in big cities and the 'Suica', a prepaid card that gets you anywhere public transport. For the geeky champs, Akihabara is a great place to find awesome deals on electronic items. Budget friendly, full of variety and good quality products.
In Ginza, the top shopping district, you can get shop in department stores, browse in art galleries and lose yourself in designer boutiques. To satisfy your taste buds, visit the famous Tsukiji fish market, where you can get a feel for local life and the deep-rooted Japanese culture.
Las Vegas
Well, Vegas is certainly a lot more than gambling and taking in breathtaking live shows. If you are crazy about shopping, Vegas will surprise you with some really good retail therapy stores. As most people enjoy the nightlife, the shops are open late. Think of the fun you can have playing a winning hand and then losing it all spending it on your favorite clothes, shoes, bags and just about anything else you wanted. That's the Las Vegas effect, counteract it by checking out the big brands like Valentino, Versace, BVLGARI, Harry Winston, Prada, Gabbana and Dolce and many so more of that ilk that has their feet in Vegas. The city proudly boasts one of the biggest Louis Vuitton outlets.
While cruising the strip, don't miss the Fashion Show Mall, that has more than 250 stores and boutiques, including the popular Forever 21. Then get a feel of Guess and Lush handmade cosmetics at the Miracle Mile Shops at Planet Hollywood resort and casino. It will be totally worth spending that jackpot on your favorite brand and truly an exploration to cherish. The premium outlets are everywhere from north to south, up then down making your linear shopping experience in Vegas twice as therapeutic and memorable.
Conclusion
Perhaps it's a little unfair to have these ten best cities for retail on a list. Each one has more than just cause to be right at the top as a dream location for the best place to shop in the world. Whether you hit the shops during the hot Spanish nights and visit Madrid or enjoy the bright desert lights of Las Vegas, wander historic London or jump the metro in the lovers' capital, Paris, you'll be on a win. But, haggling in Hong Kong? That's a life skill. Educational. Whichever you decide is your dream city for retail therapy at least now you get there you'll have an idea of the best places to head for to make the most of your favorite activity that makes you feel so much happier with the world.