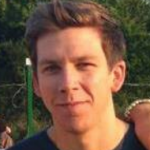 Best Cities in the World for Food
There are a lot of reasons to travel: to revel in history, explore different cultures, climb the highest mountains and sail the deepest seas. And of course, to eat. While not everyone is into history or mountaineering or sailing we all need to eat and most everyone enjoys delicious food served in exotic locales. So we've pooled our experience and come up with our picks for the 10 best cities in the world for food. Bon appetit!
1. Tokyo, Japan
Tokyo may not be an obvious choice but the fact that the world's largest city plays host to more than 200 restaurants that boast various Michelin ratings should be an indication that there are gastronomic delights aplenty to be had here. Whether you're in the mood for a world-class steak, mind-blowing fusion or you want to immerse yourself up to your chin in the best sushi bars in the universe Tokyo has it all. Japanese chefs are notoriously finicky about ingredients, so no matter if you're sitting down to tickle your taste buds on kaiseki atop a 5-star hotel or you stumble into a noodle joint in one of the back alleys of Shinagawa you can be sure that everything will be extraordinarily fresh.
While some of the city's more renowned sushi bars are nearly impossible to get into without connections there are more than 100,000 restaurants of every imaginable kind sprinkled throughout the megalopolis. As such, if you can't find something here to satisfy your cravings you're doing something seriously wrong. One word of caution: because Tokyo is so big it's always best to arrive with an up-to-date guidebook and a working knowledge of how to use travel apps like Google maps on your smartphone. Otherwise, you run the risk of getting lost.
2. Paris, France
Paris has long been regarded as the place to experience the best in European gourmet cuisine. And while it's true that Lyon has garnered a fair amount of attention in recent years it's impossible to argue with the French capital when it comes to setting, atmosphere and sheer breadth of choices. So a sophisticated gastronome in search of the ultimate haute cuisine experience is going to have an embarrassment of riches to choose from.
It's fair to say that Paris has something for every type of foodie. And of course, you'll never be wanting for the right type of wine to accompany your meal. Paris today is also home to a relatively new movement known as 'bistronomie'. The word is a portmanteau of "bistro" and "gastronomy" and denotes a stripped down bistro typically opened by a renowned chef. In the local bistronomie, you're likely to find a simple table, equally simple silverware and a chalkboard menu. If that sounds a lot like the kind of atmosphere you might find in some of those prix fixe restaurants in the Latin Quartier it is. Although the similarities end there.
3. San Sebastián, Spain
San Sebastián seemingly came out of nowhere and elbowed its way to the forefront of the European culinary landscape. Ask any in-the-know travelers about the world's best cities for eating and 9 out of 10 will no doubt mention San Sebastián. But why? Well for starters it boasts some of the best seafood restaurants on the continent. Second, it has its own brand of tapas called pintxos. Third, it has 3 restaurants that have received the coveted 3-star Michelin rating. Fourth, it chefs are some of the most innovative you'll find anywhere. And fifth, the fiercely independent spirit of the Basques infuses every aspect of your experience with passion and pride.
We could go on but hopefully, you get the picture. Located about an hour north of Pamplona and an hour east of Bilbao on the Bay of Bisque San Sebastián has played a crucial role in the revival of the Northern Spanish coast. In just a few short years it has become the place to rendezvous for weekenders in search of the ideal culinary experience. Just be sure you have plenty of room on the credit card or a tidy collection of Euros in your travel wallet before you order.
4. Florence, Italy
All roads lead to Rome where you can board the Alta Velocità and be in Florence 2 hours later to revel in the rustic cuisine served with splendid indifference in the trattorias and osterias of the Tuscan capital. While Florence rose to prominence as the center of the High Renaissance and was home at various times to the likes of Michelangelo, Leonardo, Raphael, and Botticelli along with Brunelleschi (the inventor of linear perspective), Machiavelli and Masaccio, today it plays host to scores of outstanding restaurants offering Tuscan variations on Italian favorites.
Tuscan food is noted for its simplicity, the freshness, and quality of the product and its rustic qualities. The bread typically has a thick crust, the local cheeses a mellow quality and the thick soups are a delight for eyes, ears, nose and taste buds. You'll never be at a loss to find exceptional pasta dishes at even the simplest, most unadorned trattoria or Osteria. And everyone from the street vendor in the Piazza della Repubblica to the staff at the Michelin 3-star Enoteca Pinchiorri are dedicated to providing cucina provera that will be one of the highlights of your visit to Firenze.
5. London, England
In the wake of WWII the British in general and Londoners, in particular, spent years trying to untangle the mess, pay off their huge war debt, rebuild and modernize their infrastructure and find a way forward shorn of empire. As such Londoners didn't really have time to invest in haut cuisine. Basically, it was bangers and mashed or canned veggies and pickled herring. During the 80s the capital finally shook off the mangy coat of post-war enervation and things began to boom. With the boom came boomtowns in search of delicacies and 30 years on that drive to infuse the London scene with culinary relevance has borne delicious fruit.
London today is a hotbed of culinary innovation with surprises around every corner. Even the long-derided bangers and mash have undergone a renaissance that has made them something of a thing among the culinary cognoscenti. There has been an eruption of flavor that has enveloped the town and sent locals flocking to an ever-expanding number of chic bistros, pop-up restaurants, pubs offering high-end fare and, of course, the best Indian food north of the subcontinent. If you're in the mood for something more traditional slip on your Chelsea boots and saunter over to Covent Garden and take in Rules, London's oldest continually operated eating establishment which celebrated its 220th birthday in 2018.
6. Copenhagen, Denmark
No one having a serious discussion about the food scene in Copenhagen is going to pass up a chance to talk about Noma. That's because this one restaurant is almost single-handedly responsible for putting the Danish capital on the culinary map. Often cited as the best restaurant on earth (no kidding) Noma is not the kind of place you go to gorge on comfort food. It's the kind of place you go to learn about food. Before you enter you might as well accept that you know nothing about the Danish kitchen, food preparation or presentation. And that's fine. At least it should be. After all, one reason we seek out high-end eating experiences is to be surprised and informed.
Copenhagen however, is more than a one-trick-pony. Even if that trick is mind-blowing. The capital is generously sprinkled with all manner of high-end eateries, budget-friendly bistros, and mom and pop restaurants serving everything from Danish hot-dogs to open face smørrebrød sandwiches. At the center of Copenhagen's emergence as a food, capital is the New Nordic cuisine. A movement that seeks to promote the natural seasonal produce of the Nordic countries while emphasizing "purity, simplicity, and freshness".
7. Buenos Aires, Argentina
For decades Buenos Aires was remarkable for how unremarkable the local food scene was with the local culinary landscape comprised largely of pedestrian pasta dishes, steaks that fought back when you chewed them and cheap pizza. Of the various components of the local restaurant scene, the steakhouses were definitely the most well-known although that was largely because their menus tended to feature meat, meat and more meat. The local cuisine is still more than a little meat-obsessed but over the past couple of decades, local restaurateurs have determined to see what they can make of the common steak types.
Today, the era of the fighting steak has largely come to an end, replaced by an exploration of all things meat resulting in such delicacies as parrillada (a type of BBQ typically comprised of pork, beef, various sausages and sweetbreads) and matambre arrollado, (an ultra-thin steak that's to die for). And don't forget to top it off with some dessert empanadas. You'll definitely need your titanium toothpick after a tour of BA restaurants.
8. New York, New York
The city so nice they named it twice makes our list simply because it's likely there is no other city on earth that provides such a variety of top-of-the-line eating experiences. It would be impossible to pin down one type of food as indicative of the New York culinary scene. It simply has it all. From legendary street food to the duck frites and charred carrots of Frenchette, one of the most happening bistros in Tribeca. Try the crispy squid with green onions at Wildair, the pastrami and rye of Katz's deli on the Lower East Side, the bo luc lac of Madame Vo's Vietnamese restaurant and the upscale Korean barbecue of the Cote Korean Steakhouse. And that's just a smattering of what the Big Apple has in store.
There's peerless Neapolitan pizza over in Brooklyn, roast pig with crackling skin at Victor's (Cuban) Cafe on 52nd Street, Kosher Uzbek fare at Cheburechnaya in Flushing, butter-drenched butcher's steak at St. Anselm in Williamsburg and on and on and on. For dessert head over to Dough in Brooklyn for their catcher's mitt-sized hibiscus doughnut, or head over to City Cakes on West 18th Street for their 1/2 Pound Red Velvet Cookie or go the classic route and pick up some Éclairs at Bouchon Bakery at Rockefeller Center. After a trip to NYC you may wish your smart scale were not so smart.
9. Bologna, Italy
While Florence and Rome get all the press Bologna is where the Italians go to get Italian food. Bologna is an unassuming city a couple of hours north of Florence and it's entirely fitting that their signature dish – spaghetti Bolognese (spaghetti with meat sauce) – would be equally unassuming. But the Bolognese are also renowned for their tortellini and mortadella. Try the tagliatelle with lamb ragu at Trattoria di Via Serra, the gourmet Pizza Diavolo at Pumma Bologna or the wild boar stew and polenta at A Balus. There's simply no way to lose.
The region is also known for its Lambrusco and Sangiovese wines so if you have a day you should make a point to visit one or more of the many wineries within a few hours of the city. You'll never think of Italian wine the same way again.
10. New Orleans, Louisiana
Wrapping up our best food cities is the Big Easy. The rebirth of New Orleans is one of the great success stories of the past decade. And while there is still work to do to in some of the neighborhoods most of the city has rebounded magnificently from the catastrophe that was Katrina. Of course, if you're venturing into New Orleans you have to avail yourself of the spicy Cajun, Creole, and Caribbean cuisines. And that means jambalaya, gumbo, po-boys, catfish and crawfish étouffée topped off with beignets lightly dusted with powdered sugar.
Try the chargrilled calamari at Harbor Seafood & Oyster Bar, the French onion soup at Cafe Degas, the grilled sardines and littlenecks at Bacchanal or the crawfish, spinach, and zucchini bisque at Jamila's Mediterranean Cuisine. It's a multicultural smorgasbord!