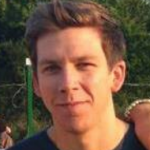 The Best Cities For Digital Nomads
In today's world, so many people are turning away from 9-to-5 jobs and looking for ways to work from home. When it comes to working remotely, there are so many destinations to choose from. Some of these destinations are top favorites of freelancers, remote workers, and online entrepreneurs. Here is a list of best cities for digital nomads that are great for working remotely and enjoying an expat lifestyle.
1. The Top Favorite: Chiang Mai, Thailand
Chiang Mai in Thailand is one of the most preferred destinations of digital nomads. It's a beautiful travel destination with mountain terrain and offers numerous entertainment facilities. Various ongoing festivals provide more opportunities for digital nomads to explore different cultures and food.
Chiang Mai is a great spot for vacationers because it offers numerous outdoor sports facilities including horse riding, hiking, biking, elephant tours, and camping. On the other hand, it's not an ideal station for party lovers. Majority of the cafes, clubs, and bars here shuts down at midnight and there are rarely any late-night entertainment opportunities.
You will love spending time here, especially because of its interesting climate, which is quite versatile, as you can experience hot sunny days, cold freezing nights, foggy weather, and rainy season here throughout the year. People just take their travel backpacks and get ready to explore the area on their own pace. The weather here gets quite hot in mid-February and continues to be sunny till June. From June onwards it's the rainy season in Chiang Mai which continues till October. The month of October announces the arrival of winters and it stays cold there till mid- February.
Winters are the ideal time for digital nomads to plan their stay in Chiang Mai. Though it's quite cold here in the months of January and early February, most of the houses are not equipped with heaters, which might be a troubling situation for people who are not habitual of living in cold countries. The least preferred season to stay here is the summers as it's the smoky season as well. From the mid of February till April the weather remains smoky and misty. The smoke reaches its peak in March when most of the travelers and nomads prefer to move away from the city.
Most people prefer to walk around in the city for small distances and opt for a paid transport Tuk Tuk for long distances. Tuk-tuk is the famous three-wheeler taxi in Thailand. If you want to explore the city in your own way, you cannot rely on tuk-tuk and must arrange a car or scooter to roam around. If you choose to hire your own vehicle, be sure to carry your travel documents carefully – investing in a good passport holder makes great sense, but you can also carry good quality travel wallets for the same.
The cost of living as a digital nomad is quite reasonable in Chiang Mai. The city is a hub of cafes and restaurants and offers various co-working spaces where you can get easier access to Wi-Fi.  The internet speed in Chiang Mai is incredible and mostly Wi-Fi in cafes and working stations operate at 20mbps. You can take your laptop and work for as long as you want, but don't forget to carry good quality power banks to keep working without any interruption.
Chiang Mai is the heaven for foodies. No matter what is your preferred food option you can easily access any sort of meal here be it pasta and noodles or a different style of curries. You can get your hands on barbeque here or opt for vegetarian dishes if you are a vegan. It caters all kind of food lovers and picky eaters.
Yet Another Interesting Option to Consider
There is no denying the fact that Chiang Mai is one of the finest cities for digital nomads, but it has its own set of challenges. The biggest obstacles that are faced here by digital nomads are smoky season and transportation issues. Getting around in the town is not easy which decreases mobility and motivations of nomads. Transportation is going to be an issue in most Asian countries, but there are other upsides too. Bangkok, for instance, is a great choice for anyone interested in maintaining an active lifestyle.
2. Bangkok, Thailand
Bangkok, the capital of Thailand, offers the same Thai immersed culture as Chiang Mai but with more colorful and bustling lifestyle. As opposed to Chiang Mai, this city has lots of nightclubs and street life is very busy and active during the day. It also houses a large number of expats and you can easily explore different cultures here and frequently ask questions with the locals and expats.
Bangkok is a lively city with numerous entertainment opportunities. The busy electric streets of the city keep you engaged all the time while you are on the go. You can explore beautiful religious places here be it shrines or temples. You can also plan a day out at the beautiful Thai beaches or go for a short boat ride along the canals of the city.
You don`t need to be worried about the Wi-Fi access in Bangkok as it offers free Wi-Fi all across the city with the superb 40mbps speed. But if you're a digital nomad, you need to consider the weather before making a decision. The overall weather of the city is quite humid and hot. The scorching summers are quite difficult for nomads as it gets really hot there. The summer season stays in Bangkok from March to June followed by the rainy season from July to October. The winter arrives in November and leaves by the end of February.
There are numerous eateries in the city and street food is abundantly available. You can access the meal for as low as $1 from street cafes. There are multiple food options available for both vegetarians and non-vegetarians.
The health care facilities are exceptional in Bangkok and are accessible for everyone. They have the best skilled medical teams and well-equipped health centers which are providing services at very affordable rates. People from around the world come here for getting the appropriate treatment and diagnosis without emptying their bank accounts.
Other Cities to Pick for Digital Nomads
Both Chiang Mai and Bangkok offer a lot for digital nomads, but the major downsides of Bangkok are its hot weather and awful traffic conditions. The air pollution is on its rise there due to ever-crowded streets and jam-packed residential and commercial real estates. The other major obstacle for nomads here is the language barrier. Most of the locals are not fluent in English and you can't get around easily without having some command on the Thai language.
However, you can certainly look into other options and find some other equally impressive cities that suit your needs and nature.  For instance:
3. Vilnius, Lithuania
The capital of Lithuania, Vilnius, is the hotspot of digital nomads from around the world. The biggest pro of this place over others is its world fastest Wi-Fi which is open for public. The downloading and uploading speed here is amazing and keeps the digital nomad happy and satisfied. The place has not many beautiful types of scenery to offer but the nightlife here is very enchanting and colorful with outclass cafes, clubs, and bars.
4. Qingdao, China
Qingdao is a beautiful city in China which is situated between the Yellow Sea and Jiaozhou Bay. This seaside city is of great historical importance as it is the birthplace of Tsingtao beer and has preserved many architectural monuments from the concession-era. The place depicts the influence of German and Japanese cultures and is a perfect spot for explorers.
The city provides free Wi-Fi access but the speed is not great. Nomads usually prefer local 4G mobile services for internet access. The weather here is warmer in winters and cooler in summers. You can easily rent here an apartment near the shore for just US$ 435 or 3,000 Chinese Yuan. The food specialty here is seafood which is available in abundance.
5. Medellin, Colombia
Medellin in Colombia was one of the dangerous cities in past but it has transformed itself into a safe and secure zone for both humans and animals in the last 10 years.
Medellin has variant beautiful spots to visit and explore. The highlight of the town is cable car that takes you up to the Parque Arvi and the walkthrough passage between the beautiful green mountains at the Envigado. There are a number of bars and cafes at the El Poblado and Laureles and you can spend some vibrant moments here. You can access free Wi-Fi in most areas of the city with little efforts but its strength and speed are not up to the mark.
The valley of Medellin enjoys a temperate climate whole year long. It's neither too hot there nor too cold. Due to its moderate climate, it is also referred to as the "City of Eternal Spring". This 4,905 feet above sea level valley experiences rainy season from April to November with frequent thundershowers during the season.
Medellin is a hub of tropical fruits and you can find some rare tropical fruits here. The food options are not much versatile here and you mostly get rice or fried food in the restaurants and on the street. The taste of the food is usually bland and you can only enjoy it after acquiring that taste.
One of the downsides of living in this city of America is its polluted air and heavy traffic flow along with the unavailability of healthy eating options.
6. Cape Town, South Africa
Cape Town is one of the liveliest and beautiful cities of Africa. You can enjoy here the beautiful sceneries with breathtaking views of sunrise and sunset and the waterfront bistro is the ideal place for enjoying your lunch and snacks here.
Besides its beautiful views, what attracts the nomads here from around the globe is its technical advancement. It is the main tech hub of Africa and is nicknamed as 'Silicone Cape'. You can experience various Information and Communications Technology (ICT) initiatives around the city.
The life in Cape Town is very expensive. Even a local beer bottle costs you around 16 South African Rand which is equivalent to US$ 1.23. Renting a decent room in the city will cost you around 10,000 South African Rand per month which is equivalent to US$766.