Best Christmas Tree Toppers in 2021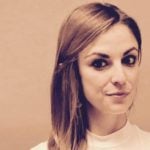 This product guide was written by Jilli Cluff
Published
December 2, 2020
Jilli Cluff
Jilli is a freelance copyeditor and writer out of Austin, where she lives with her one-eared dog, George Michael. She dedicates most of her downtime to flailing on one of her many, many climbing projects.
GearHungry may earn a small commission from affiliate links in this article.
Learn more
Ho-ho-ho-howww is it that time of year again? If you, like us, don't remember agreeing to the speed at which 2020 dashed away, then you – also like us – might be feeling a little north of anxious about the coming holiday weeks. Well, we can't tell you how to feel, but we can tell you how to find a little reprieve, even from within the belly of the holiday beast. And our recommendation is this: come window shop (or shop shop) some good, old-fashioned Christmas tree toppers with us.
C'mon, do it for nostalgia. Do it for the sake of simpler times, when your only job was brushing the candy cane out of your molars and leaving some milk out for the man with the bag. Just find your coziest slippers, throw on those blue light computer specs (because that's how old we are), and grab a cup of 'nog. Let's get lit with this season's best Christmas tree toppers. It'll be fun, probably.
The Best Christmas Tree Topper
TBD Bow Christmas Tree Topper




Traditional TBD Bow Christmas Tree Topper features thick, wired ribbon for easy reshaping and maneuvering to taste. At 18.5 inches long and nearly 10 inches across, this elegant ribbon topper is the perfect accent piece for your Christmas tree. Choose from six distinct and festive colorways: blue on white with snowflakes, gold on white with scrolls, black and red plaid, purple on purple with snowflakes, red on white with holly, white on white with lattice. It's lightweight, festive, and will fit perfectly in your holiday decor, just like some of these adorable Christmas pajamas from our list.
HueLiv Star Christmas Tree Topper

Tradition meets high-def in the HueLiv Star Christmas Tree Topper. The sparkling silver five-pointed star features lattice-style cutouts on all sides, allowing the LED light within to project crisp, ambient light across the ceiling and walls. What's more, the rotating LED light within is distance and direction adjustable to fit the parameters of your home. The farther way the topper is from your ceiling, the wider the range of projection.
The star topper measures 9.8 inches from base to tip, 9.4 inches at its widest point, and 1.8 inches deep and comes complete with a 9.2-foot power cord. Prefer a slightly less classic shape? Consider the HueLiv's Christmas Snowflake Tree Topper, which hosts all of the same features with an intricate snowflake theme. Here's also a list of the best outdoor Christmas lights we've prepared for you. Don't miss them.
Kurt Adler Illuminated Angel Christmas Tree Topper




Perhaps the epitome of classic yule-tide ornamentation, the Kurt Adler Illuminated Angel Christmas Tree Topper is something from a Dicken's novel. A blonde resin bust and hands holding a candle each emerges from her delicate ivory and gold fabric gown. Ivory feathers comprise the angel's wings.
A hollow conical frame beneath the gown allows you to place the angel atop your tree securely, and a small network of clear incandescent string lights connect to your tree's main strand, lighting the angel's gown and candles with soft, white light. The topper stands 12 inches tall and 6 inches across, features 10 UL -listed clear incandescent lights, a 30-inch lead wire, and comes with four spare bulbs and one spare fuse.
Luck Sea Snowman Hugger Christmas Tree Topper

So much for social distancing with this non-abiding tree topper, am I right? Appropriately named the Snowman Hugger, this is a sizable tree topper with a lot of friendly character and, ironically, zero time for snowflakes *wink wink*. Snowman Hugger's head sits atop the tree, trimmed in a long green, red, and white scarf, and paired with two long snowman arms terminating in big, red felt mittens. And what good would a snowman be without a black felt top hat?
From hat to scarf, Luck Sea Snowman Hugger Christmas Tree Topper measures 14.5 inches from the base of his chin to the top of his hat and 21.6 inches from mitten to the mitten. He's made primarily from cloth, felt, and polyester fabric, and features poseable wiring throughout each arm.
Felton's 3D Golden Snowflake Projector Christmas Tree Topper

The light show is the name of the game with Felton's 3D Golden Snowflake Projector Christmas Tree Topper. This show-stopper topper is beautiful at rest and at play. The intricate 3D snowflake features identical sides covered in a soft golden powder. Inside of the flake's shell rests a projector that emits gentle, multi-colored snowflake-shaped lights onto the ceiling above which gently roll across the surface. What's more, the shell's glittery finish captures light from the projector and your tree's incandescent lights, which serve to softly illuminate the snowflake's exterior. The rotating projector within its distance and direction adjustable to fit the parameters of your home dynamically. The Feltom Christmas Tree Topper stands 9.8 inches tall, 9.4 inches at its widest point, 1.8 inches deep and comes with a 9.2-foot power cord.
Oaxlry 3D Star Christmas Tree Topper

Classic meets lit with this Oaxlry 3D Star Christmas Tree Topper. The traditionally styled five-point star features a symmetrical and ornate cutout pattern and boasts an elegant silver powder finish. Within the two-sided star rests a built-in LED magic ball projector, which emits a high-definition snowflake pattern across the ceiling. The snowflake projections are dynamic, capable of projection up to 16 feet high, and covering 200 square feet of visual space. The star's hexagonal base is a thoughtful design that makes this topper compatible with all sizes and species of Christmas tree.
This Christmas tree decoration stands 9.8 inches tall, 9.4 inches at its widest point, and 1.8 inches deep. Included with the star are a 9.2-foot power cord and 12-V adapter. Oh, and all of the topper's materials are UL-listed, meaning they're safe for prolonged use around power sources – especially those that come with it.
Lulu Home Christmas Tree Topper




If classic yuletide vibes are what you're into, then Lulu Home Christmas Tree Topper is exactly what you should ask Santa for this season. This beautifully simple five-point star features a clean, repeating cutout pattern from the outer edges to the tiny star at the topper's heart. The quality metal material is available in golden or silver powder finishes and comes complete with 20 LED string lights delicately wound around the star. What's more, the light string is powered by 2 AA batteries, which fit into a low-profile battery case that matches the topper's powder finish. Bonus? This star Christmas tree topper is just as handsome with the string lights on as it is with them off.
Lulu Home offers the Christmas Tree Topper in two sizes – 8.5 by 7.6 inches and 11.8 by 9.5 inches, so you can enjoy this understated and classic topper with Christmas trees of any size. And for more amazing products that will fit your holiday mood, check out our selection of the best Christmas jumpers.
Wyness Christmas Tree Topper

This top hat tree topper is a sharp little spin on a Christmas classic. The dense fabric top hat features a handsome ribbon trim flocked with holly berries, pinecones, and a peppering of crisp, white LED lights. Wyness Christmas Tree Topper comes available in three colorways: dark red plaid with pinecones and holly trim, green plaid with pinecones and holly trim, or red and white fair isle pattern with red baubles and holly berry trim. The top hat measures 15 inches across the brim and stands 10.5 inches tall. The lights are powered by a hidden battery box requiring two AA batteries.
To keep your Christmas tree stable, be sure to invest in a reliable Christmas tree stand from our list.
PHITRIC Lighted Star Christmas Tree Topper



For a tasteful, art-deco twist on an elegant classic, look to the golden PHITRIC Lighted Star Christmas Tree Topper. Unlike the other projector-enabled star toppers on the list, PHITRIC's metal star boasts eight points and a clean, minimal profile and delicate die-cut pattern flocking each point. Soft golden glitter gilds the star's double-sided exterior, and a rotating magic LED projector rests on the interior, from where it throws a wild, multi-colored array of moving star patterns across the ceiling or wall. The projector is capable of projecting light onto surfaces up to 10 feet away.
The Lighted Star Tree Topper by PHITRIC measures 11.6 inches tall, 8.7 inches across its widest point, 4.1 inches deep, and comes with a 10-foot long power cord. According to PHITRIC, this topper is ideal for trees standing between 5 and 7.5 feet tall, and for spaces in which the top of the star and the ceiling are at least 20 inches apart. If you find that the topper's quality metal construction is a little heavy for your tree, PHITRIC also sells a Christmas Tree Topper Extension Kit, intended to give those wobbly topper situations more stability. In any case, it will look amazing along with all the Christmas gifts under your tree.
Blissun Christmas Tree Topper

This rustic Christmas Tree Topper by Blissun is every bit as functional as it is quaint. Simple golden-coated wirework comprises the hollow star's frame and is traced by 25 soft LED lights. The topper's center features a smaller, solid die-cut star.
The Blissun Christmas Tree Topper lights are powered by three AA batteries via its battery case. While the battery case houses an on/off switch, it's worth noting that only 4 inches of wiring separate the case from the topper itself. And according to several buyers, reaching the case can be problematic if the top of your tree is out of arm's reach. Overall, customers seem delighted with this LED Christmas tree topper and have put it to work as a topper for shorter trees, a standalone centerpiece, and even as a cozy, seasonal accent light. Way to be creative, folks.
BAODLON Gnome Christmas Tree Topper



Question: are you the "quirky" friend in the group? Are you currently or have you ever curated a small hoard of garden gnomes? How do you feel about Beanie Babies? Were you the type of child that blew all their birthday money on one trip to the Cracker Barrel gift shop? If you answered "yes" to any of the above, then boy oh boy, do we have the Christmas tree topper for you.
Say hello to the BAODLON Gnome Christmas Tree Topper. Inspired by Scandinavian Santa Claus, this anthropocentric topper features rather quality materials – a woven red and black plaid hat, premium plush beard and cuffs, thick felt outfit, and poseable wire throughout the arms. The Gnome is meant to be a versatile piece of Christmas décor, suitable for banisters, entryways, and tabletops, too. From the base to the tip of its hat, the Gnome topper measures 27.5 inches long and roughly 14.2 inches from shoulder to shoulder. While that makes this the largest topper on our list, buyers report that he's ultralight and sits securely atop trees of all sizes.
Kurt Adler Christmas Tree Topper

Rounding out our list is another one of those elegant, classic Christmas tree toppers by Kurt Adler. This simple ivory and brass 10-Light Capiz Angel tree topper for Christmas features genuine Capiz shell and careful brass wire soldering. Delicate wirework forms the arms, trumpet, and halo, and small clear crystals finish out Angel's hem. Ten UL-listed clear incandescent bulbs light the topper from behind. The Kurt Adler Christmas Tree Topper measures 10.9 inches tall, 7.3 inches at its widest point, 2.9 inches deep, and the 10 string lights plug into the female end of any string of similar Christmas tree lights.
Christmas Tree Topper Buying Guide & FAQ
Features to Look for in Christmas Tree Toppers
Type - There are endless tree topper variations on today's market, but most fall into one of the following categories:
Angel Tree Toppers
Bow and Ribbon Tree Toppers
Character and Hat Tree Toppers
Finial Tree Toppers
Floral Tree Toppers
Star Tree Toppers
Several considerations may influence the particular type of topper one chooses, and we cover most of those considerations in the sections below.
Sizes - Before deciding on the topper, take stock of how much vertical space you're working with. A good rule is to leave at least 5 inches of room between the tip of your topper and the ceiling. The good folks at Balsam Hill have some excellent pointers for selecting the best-sized Christmas tree topper for your space:
All you need to do is gauge your space's dimensions at home before buying the tree and the appropriate topper. Artificial Christmas trees come in a variety of heights ideal for homes with a vertical limit of at least 9 feet:
4 to 5½ ft trees - Christmas trees of this height can accommodate tree toppers as tall as 5 inches and as wide as 3 inches.
6 to 6½ ft trees - This is the average height of artificial trees. The ample space between the top of the tree and the ceiling allows for tree toppers as tall as 7 inches and as wide as 5 inches with proper fastening.
7 to 7½ ft trees - These trees can carry a tree topper with a height of 4 inches and a diameter of 4 inches with proper fastening.
One advantage of a live Christmas tree is that it can be trimmed to a specific size. This, however, requires additional time and effort. When your Christmas tree's desired height has been achieved, simply follow the aforementioned steps for choosing the appropriate height for your tree topper.
Material - A tree topper's material composition is, objectively, a matter of safety. Why? Toppers made of improper materials can pose some or all of the following:
Fire safety hazard -  Scan the topper's product information for terms like "fireproof", "fire-resistant", "inflammable", "non-flammable", or "nontoxic". This is especially important for toppers made of fabric, natural fibers (burlap, jute, straw, etc.), and ribbon. But, be aware that certain paints, plastics, and varnishes can catch fire, too. If the topper contains electrical wiring, make sure that it comes with a "UL Listed" mark. UL is a national testing and certifying organization. "UL Listed" indicates that "UL has tested representative samples of a product and determined that the product meets specific, defined requirements."Inspect the topper's electrical wires before placing it atop your tree. Frayed wires are sparky. An electrical short can catch surrounding items on fire (drapery, ornaments, popcorn garland, tree needles). Remember, you're going for a proverbially 'lit' Christmas tree, not a literal burning bush.
Personal Injury - Beware the toppling topper. Toppers made from hardened, heavy materials like resin or glass must be adequately secured to the branches. No exceptions. No one wants to see Gam-Gam taken out by a projectile resin Gabriel, especially when 2020 is this close to over.  The easiest way to bypass a merry concussion? Avoid buying any topper that can double as a kettlebell. The same advice goes for toppers made of dense materials that are prone to shattering, like Austrian crystal or blown glass. Good luck finding a pair of footie pajamas that can stand up to the shattered remains of a Waterford Crystal tree topper.
We encourage you to be as informed and discerning as possible when selecting your tree topper.
Now let's get into some common materials that add to your holiday scheme's ambiance and make frequent appearances in tree toppers.
Aluminum and tin - for more than a century, thin, moldable sheet metal has been used to make angel, star, and national flag toppers. Sheet metals may be around forever owing to their accessibility, easy manipulability, and compatibility with increasingly common topper technologies like LED projector apparatuses.
Capiz shell, mica, and artificial alternatives - natural, mineral-based compounds like Capiz shell and mica are inflammable and naturally translucent. They're also lighter than glass by a lot. Similar materials like acrylic sheeting and resins have the same translucent and size to weight ratio properties as Capiz shell and mica, which makes all of them ideal for all sorts of applications. The most common topper to showcase these materials? The star, of course. Angel toppers are well-known for utilizing these materials in their wings, too.
Fabric and ribbon - lightweight, malleable, typically safe, versatile, and affordable are all terms that come to mind when considering fabric and ribbon-based toppers. And if they aren't the basis for the entirety of the topper, they often feature somewhere in it, like an angel's dress, for instance.
Glass - there are old-school, heavy, hand-blown lead glass toppers. There are severely thing, long, elegant Waterford crystal toppers so typical of affluent 50s and 60s metropolitan life. And stained glass toppers even have held their own here. The fragility of glass and its priceyness relative to cheaper, more resilient materials like acrylic and Capiz make glass a rare but still recurrent material in today's topper game. Most often, you'll see it in the form of the aforementioned Waterford crystal and the occasional celestial symbol.
Lights - built-in LED projectors make up a huge part of the newer market for tree toppers. The best options will plug directly into the string light strand of the tree. Avoid battery-operated projector toppers if you can - it will save you a lot of up and down to change the batteries between now and
Christmas.
Natural fibers and florals - floral sprays, hemp, jute, straw, and even wool remain common in more artisanal and rustic topper designs. Imprecision has a special place at the rustic hearth, and there's something particularly cozy about these earthy arrangements turned topper.
Decorative Theme - Now to set the tone. What's your Christmas motif? There is very likely to be a topper out there designed to fit any decorative genre: artsy, classic, country/rustic, modern, religious; you name it.
For artsier, bohemian, and modern themes, consider a topper with pizzazz and color, and look for materials like Capiz shell, ornamental glass, or acrylic. Any of these materials come in all sorts of colors and tones. There are even delicate, pink Capiz shell toppers and technicolored 32-point star toppers.
Those of you more classically-inclined have a lot of room for play, as many of the classic, elegant topper designs have been updated to feature modern tech (like the several snowflake projecting star toppers in our list).
Country/rustic motifs ofter incorporate toppers that feature reclaimed wood, natural fibers, and simple messages. The material composition doesn't limit the subject of the topper, though. Stars, angels, verses, even sports teams can all be transformed into rustic, made-from-the-heart materials.
Christmas Tree Topper FAQ
Q: What is the most popular Christmas tree topper?
A: We covered the styling of today's most popular Christmas tree toppers above (see the "Types" section). Historically, angel-style tree toppers have been the most common and in-demand. The use of an angel tree topper dates to 1848, right around the time that the Christmas tree first became popularized in England, when a London News outlet featured an illustration of the royal family gathered around an angel-topped Christmas tree.
And, if sales stats and big data are any indications (they are), modern consumer demand for the OG tree topper style shows no signs of slowing down.
Q: What should I put on the top of my Christmas tree?
A: Experts have a lot to say about this, but we'll keep it simple. Just keep these four things in mind when coming up with your Christmas tree topper ideas:
Know how much vertical space you're working with (see our answer to "How big should a Christmas tree topper be?" for more on this)
Choose the style of your Christmas décor first, then use that theme to help you choose a topper that fits the vibe.
Take your tree's profile into consideration. This is pretty simple – most 4-foot tall trees won't shine under the burden of a 2-foot long snowman topper. And that delicate palm-sized star topper will get lost at the top of an 8-foot tall behemoth tree. Go for a tree topper with a similar silhouette to that of your tree, and the rest is gravy.
Finally, and most critically, run inspection on the quality of each topper before hitting "Buy":
Confirm that the materials are non-toxic and non-flammable.
If the topper includes lights or any electrical wiring, ensure that its components safety-regulated and UL-listed.
If your topper is fragile, heavy, or both, strongly consider purchasing a Christmas tree topper extension kit. Spending a few extra bucks to secure a breakable or dense topper can protect a future heirloom or prevent loved ones from being injured by toppling toppers (it happens. Yes, really).
Q: How big should a Christmas tree topper be?
A: Well, how big is your Christmas tree? According to the yule-tide pros over at Balsam Hill, leave at least 5 inches of room between the tip of your topper and the ceiling as a rule.
And, for a precise fit: "measure the distance between the top of your tree and the ceiling. Subtract 5 inches from that measurement. The difference is the maximum height of tree topper you should get."
Q: How do you get a Christmas tree topper to stay on an artificial tree?
A: First of all, we don't think there's a huge difference in how a topper sits on an artificial versus a live tree, so assume that the following answer applies to both types of Christmas trees. Second, your topper's base, weight, and balance each play major roles in dictating the approach you'll need to take to secure it.
Here are our suggestions according to each type of topper base:
Conical Base Toppers – Create tether lines from the topper to the tree. Begin by attaching lengths of ribbon, shoelaces, or floral wire to the interior material or interior frame of the base gown using glue, sew, or staples. Once the tethers are affixed to the topper, tie each one to the tree, ensuring each tether is nice and snug.
Spiral Base Toppers – Spiral/spring style bases are relatively easy to modify if you need a more secure fitting topper. After Inserting the tree's vertical branch(es) into the spiral, wind floral tape or wire tightly around the base several times.
Bow and Ribbon Tree Toppers – the lightest and most manipulable style, bow and ribbons toppers are easy to tie on to the tree and simple to reinforce with additional ribbons, pipe cleaners, or zip ties.
Should none of these solutions prove robust enough to fix your topper dilemma, look into buying a Christmas tree topper extension kit from a vendor online. These kits are relatively inexpensive and typically include a rod or wooden dowel, zip ties, and floral tape, along with comprehensive anchoring instructions.
Q: How do you secure an angel tree topper?
A: Most common angel toppers tend to be slightly top-heavy. This is due to the nature of their features and the materials that comprise those features. For instance, the neck, head, and hands of many angel tree toppers include a denser, heavier material than that of their fabric gowns and wings. What's more, angel tree toppers typically sit atop conical or spiral bases, making the center of the topper even lighter since it will be slightly hollow to make room for the tree's branches. There are, however, a few ways to lash that winged ornament down for the long haul:
Conical Base Toppers – Create tether lines from the topper to the tree. Begin by attaching lengths of ribbon, shoelaces, or floral wire to the interior of the angel's gown using glue, sew, or staples. Once the tethers are affixed to the topper, tie each one to the tree.
Spiral Base Toppers – After Inserting the tree's vertical branch(es) into the spiral, wind floral tape or wire tightly around the base several times.
As we mentioned in the previous answer, if neither solution seems to work, consider grabbing a Christmas tree topper extension kit.
Sources:
Tree-Topper – Wikipedia
How to Fireproof Your Christmas Tree - HomeShow Garden Pros
Sign Up Now
GET THE VERY BEST OF GEARHUNGRY STRAIGHT TO YOUR INBOX