Last updated:
22 Dec 2020
12 Best Christmas Tree Toppers (Review) in 2021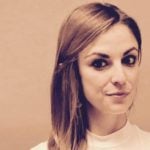 This product guide was written by Jilli Cluff
Published
December 2, 2020
Ho-ho-ho-howww is it that time of year again? If you, like us, don't remember agreeing to the speed at which 2020 dashed away, then you – also like us – might be feeling a little north of anxious about the coming holiday weeks. Well, we can't tell you how to feel, but we can tell you how to find a little reprieve, even from within the belly of the holiday beast. And our recommendation is this: come window shop (or shop shop) some good, old-fashioned Christmas tree toppers with us.
C'mon, do it for nostalgia. Do it for the sake of simpler times, when your only job was brushing the candy cane out of your molars and leaving some milk out for the man with the bag. Just find your coziest slippers, throw on those blue light computer specs (because that's how old we are), and grab a cup of 'nog. Let's get lit with this season's best Christmas tree toppers. It'll be fun, probably.
The Best Christmas Tree Topper
Christmas Tree Topper Buying Guide & FAQ
Features to Look for in Christmas Tree Toppers
Type - There are endless tree topper variations on today's market, but most fall into one of the following categories:
Angel Tree Toppers
Bow and Ribbon Tree Toppers
Character and Hat Tree Toppers
Finial Tree Toppers
Floral Tree Toppers
Star Tree Toppers
Several considerations may influence the particular type of topper one chooses, and we cover most of those considerations in the sections below.
Sizes - Before deciding on the topper, take stock of how much vertical space you're working with. A good rule is to leave at least 5 inches of room between the tip of your topper and the ceiling. The good folks at Balsam Hill have some excellent pointers for selecting the best-sized Christmas tree topper for your space:
All you need to do is gauge your space's dimensions at home before buying the tree and the appropriate topper. Artificial Christmas trees come in a variety of heights ideal for homes with a vertical limit of at least 9 feet:
4 to 5½ ft trees - Christmas trees of this height can accommodate tree toppers as tall as 5 inches and as wide as 3 inches.
6 to 6½ ft trees - This is the average height of artificial trees. The ample space between the top of the tree and the ceiling allows for tree toppers as tall as 7 inches and as wide as 5 inches with proper fastening.
7 to 7½ ft trees - These trees can carry a tree topper with a height of 4 inches and a diameter of 4 inches with proper fastening.
One advantage of a live Christmas tree is that it can be trimmed to a specific size. This, however, requires additional time and effort. When your Christmas tree's desired height has been achieved, simply follow the aforementioned steps for choosing the appropriate height for your tree topper.
Material - A tree topper's material composition is, objectively, a matter of safety. Why? Toppers made of improper materials can pose some or all of the following:
Fire safety hazard -  Scan the topper's product information for terms like "fireproof", "fire-resistant", "inflammable", "non-flammable", or "nontoxic". This is especially important for toppers made of fabric, natural fibers (burlap, jute, straw, etc.), and ribbon. But, be aware that certain paints, plastics, and varnishes can catch fire, too. If the topper contains electrical wiring, make sure that it comes with a "UL Listed" mark. UL is a national testing and certifying organization. "UL Listed" indicates that "UL has tested representative samples of a product and determined that the product meets specific, defined requirements."Inspect the topper's electrical wires before placing it atop your tree. Frayed wires are sparky. An electrical short can catch surrounding items on fire (drapery, ornaments, popcorn garland, tree needles). Remember, you're going for a proverbially 'lit' Christmas tree, not a literal burning bush.
Personal Injury - Beware the toppling topper. Toppers made from hardened, heavy materials like resin or glass must be adequately secured to the branches. No exceptions. No one wants to see Gam-Gam taken out by a projectile resin Gabriel, especially when 2020 is this close to over.  The easiest way to bypass a merry concussion? Avoid buying any topper that can double as a kettlebell. The same advice goes for toppers made of dense materials that are prone to shattering, like Austrian crystal or blown glass. Good luck finding a pair of footie pajamas that can stand up to the shattered remains of a Waterford Crystal tree topper.
We encourage you to be as informed and discerning as possible when selecting your tree topper.
Now let's get into some common materials that add to your holiday scheme's ambiance and make frequent appearances in tree toppers.
Aluminum and tin - for more than a century, thin, moldable sheet metal has been used to make angel, star, and national flag toppers. Sheet metals may be around forever owing to their accessibility, easy manipulability, and compatibility with increasingly common topper technologies like LED projector apparatuses.
Capiz shell, mica, and artificial alternatives - natural, mineral-based compounds like Capiz shell and mica are inflammable and naturally translucent. They're also lighter than glass by a lot. Similar materials like acrylic sheeting and resins have the same translucent and size to weight ratio properties as Capiz shell and mica, which makes all of them ideal for all sorts of applications. The most common topper to showcase these materials? The star, of course. Angel toppers are well-known for utilizing these materials in their wings, too.
Fabric and ribbon - lightweight, malleable, typically safe, versatile, and affordable are all terms that come to mind when considering fabric and ribbon-based toppers. And if they aren't the basis for the entirety of the topper, they often feature somewhere in it, like an angel's dress, for instance.
Glass - there are old-school, heavy, hand-blown lead glass toppers. There are severely thing, long, elegant Waterford crystal toppers so typical of affluent 50s and 60s metropolitan life. And stained glass toppers even have held their own here. The fragility of glass and its priceyness relative to cheaper, more resilient materials like acrylic and Capiz make glass a rare but still recurrent material in today's topper game. Most often, you'll see it in the form of the aforementioned Waterford crystal and the occasional celestial symbol.
Lights - built-in LED projectors make up a huge part of the newer market for tree toppers. The best options will plug directly into the string light strand of the tree. Avoid battery-operated projector toppers if you can - it will save you a lot of up and down to change the batteries between now and
Christmas.
Natural fibers and florals - floral sprays, hemp, jute, straw, and even wool remain common in more artisanal and rustic topper designs. Imprecision has a special place at the rustic hearth, and there's something particularly cozy about these earthy arrangements turned topper.
Decorative Theme - Now to set the tone. What's your Christmas motif? There is very likely to be a topper out there designed to fit any decorative genre: artsy, classic, country/rustic, modern, religious; you name it.
For artsier, bohemian, and modern themes, consider a topper with pizzazz and color, and look for materials like Capiz shell, ornamental glass, or acrylic. Any of these materials come in all sorts of colors and tones. There are even delicate, pink Capiz shell toppers and technicolored 32-point star toppers.
Those of you more classically-inclined have a lot of room for play, as many of the classic, elegant topper designs have been updated to feature modern tech (like the several snowflake projecting star toppers in our list).
Country/rustic motifs ofter incorporate toppers that feature reclaimed wood, natural fibers, and simple messages. The material composition doesn't limit the subject of the topper, though. Stars, angels, verses, even sports teams can all be transformed into rustic, made-from-the-heart materials.
Christmas Tree Topper FAQ
Q: What is the most popular Christmas tree topper?
A: We covered the styling of today's most popular Christmas tree toppers above (see the "Types" section). Historically, angel-style tree toppers have been the most common and in-demand. The use of an angel tree topper dates to 1848, right around the time that the Christmas tree first became popularized in England, when a London News outlet featured an illustration of the royal family gathered around an angel-topped Christmas tree.
And, if sales stats and big data are any indications (they are), modern consumer demand for the OG tree topper style shows no signs of slowing down.
Q: What should I put on the top of my Christmas tree?
A: Experts have a lot to say about this, but we'll keep it simple. Just keep these four things in mind when coming up with your Christmas tree topper ideas:
Know how much vertical space you're working with (see our answer to "How big should a Christmas tree topper be?" for more on this)
Choose the style of your Christmas décor first, then use that theme to help you choose a topper that fits the vibe.
Take your tree's profile into consideration. This is pretty simple – most 4-foot tall trees won't shine under the burden of a 2-foot long snowman topper. And that delicate palm-sized star topper will get lost at the top of an 8-foot tall behemoth tree. Go for a tree topper with a similar silhouette to that of your tree, and the rest is gravy.
Finally, and most critically, run inspection on the quality of each topper before hitting "Buy":
Confirm that the materials are non-toxic and non-flammable.
If the topper includes lights or any electrical wiring, ensure that its components safety-regulated and UL-listed.
If your topper is fragile, heavy, or both, strongly consider purchasing a Christmas tree topper extension kit. Spending a few extra bucks to secure a breakable or dense topper can protect a future heirloom or prevent loved ones from being injured by toppling toppers (it happens. Yes, really).
Q: How big should a Christmas tree topper be?
A: Well, how big is your Christmas tree? According to the yule-tide pros over at Balsam Hill, leave at least 5 inches of room between the tip of your topper and the ceiling as a rule.
And, for a precise fit: "measure the distance between the top of your tree and the ceiling. Subtract 5 inches from that measurement. The difference is the maximum height of tree topper you should get."
Q: How do you get a Christmas tree topper to stay on an artificial tree?
A: First of all, we don't think there's a huge difference in how a topper sits on an artificial versus a live tree, so assume that the following answer applies to both types of Christmas trees. Second, your topper's base, weight, and balance each play major roles in dictating the approach you'll need to take to secure it.
Here are our suggestions according to each type of topper base:
Conical Base Toppers – Create tether lines from the topper to the tree. Begin by attaching lengths of ribbon, shoelaces, or floral wire to the interior material or interior frame of the base gown using glue, sew, or staples. Once the tethers are affixed to the topper, tie each one to the tree, ensuring each tether is nice and snug.
Spiral Base Toppers – Spiral/spring style bases are relatively easy to modify if you need a more secure fitting topper. After Inserting the tree's vertical branch(es) into the spiral, wind floral tape or wire tightly around the base several times.
Bow and Ribbon Tree Toppers – the lightest and most manipulable style, bow and ribbons toppers are easy to tie on to the tree and simple to reinforce with additional ribbons, pipe cleaners, or zip ties.
Should none of these solutions prove robust enough to fix your topper dilemma, look into buying a Christmas tree topper extension kit from a vendor online. These kits are relatively inexpensive and typically include a rod or wooden dowel, zip ties, and floral tape, along with comprehensive anchoring instructions.
Q: How do you secure an angel tree topper?
A: Most common angel toppers tend to be slightly top-heavy. This is due to the nature of their features and the materials that comprise those features. For instance, the neck, head, and hands of many angel tree toppers include a denser, heavier material than that of their fabric gowns and wings. What's more, angel tree toppers typically sit atop conical or spiral bases, making the center of the topper even lighter since it will be slightly hollow to make room for the tree's branches. There are, however, a few ways to lash that winged ornament down for the long haul:
Conical Base Toppers – Create tether lines from the topper to the tree. Begin by attaching lengths of ribbon, shoelaces, or floral wire to the interior of the angel's gown using glue, sew, or staples. Once the tethers are affixed to the topper, tie each one to the tree.
Spiral Base Toppers – After Inserting the tree's vertical branch(es) into the spiral, wind floral tape or wire tightly around the base several times.
As we mentioned in the previous answer, if neither solution seems to work, consider grabbing a Christmas tree topper extension kit.
Sources:
Tree-Topper – Wikipedia
How to Fireproof Your Christmas Tree - HomeShow Garden Pros
The best!
Gear, gadgets & stuff for men
Straight to your inbox