Best Christmas Tree Stands in 2021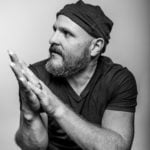 This product guide was written by Andrew Marshall
Published
December 4, 2020
Andrew Marshall
Andrew Marshall is a writer, painter, photographer, and filmmaker. He primarily writes about the outdoors, though like most writers he's interested in just about everything. Andrew is a long-distance athlete with a passion for running and walking up and down mountains. Born and raised in the southeast, he now lives high in the Sierra Nevada with his wife and a freakishly large orange cat.
GearHungry may earn a small commission from affiliate links in this article.
Learn more
Hey folks. Here's the good news. 2020 is almost over. Here's the bad news. There's no guarantee 2021 will be any better. But we have a solution that's cheerful, if only temporary. Christmas trees! Everybody loves Christmas trees. To have a Christmas tree, you need a Christmas tree stand. We've found the best Christmas tree stands that Whoville, Victorian England, Amazon have to offer and consolidated them here in one place for your browsing pleasure.
We've got stands made in Germany, Scandinavia, and the good old US of A. We've got artificial Christmas tree stands and Christmas tree stands for live trees. We've got metal stands. Wooden stands. Plastic stands. Stands that rotate. The only thing we don't have are table-top Christmas tree stands. You're on your own for that.
Spice up that nog, and warm up your clicking finger. Our Buyer's Guide of the best Christmas tree stands will help you throw the (small, immediate family only) Christmas party we all need right now.
The Best Christmas Tree Stand
Christmas Tree Stand Buying Guide & FAQ
Features to Look for in Christmas Tree Stands
Tree Type - There are two different types of Christmas trees once you boil it all down. Artificial and live. Artificial trees have skinny trunks and can weigh more or less than similarly sized live trees, depending on how many decorations the artificial tree has and how much moisture is trapped within the live tree.
For these reasons, you'll find significant design differences between artificial tree stands and live tree stands. Live tree stands always have larger bases to prevent (often unusually balanced) live trees from tipping over. As artificial trees are always arrow-straight, they can get away with somewhat smaller bases.
Live trees often have thicker trunks than artificial trees, and for this reason, live tree stands have larger apertures to accept said trunks. The bolts or fastening mechanisms of live tree stands are designed to bite a little into the softwood of a living tree, whereas the often plastic collar-style mechanisms on an artificial tree stand simply hold the tree firmly in place.
Tree Size -  We talked about tree diameter a little in the previous section, but let's discuss tree height. The taller a tree, the wider the stand base needs to be. This is a physics thing, so trust us. Just remember to look for the recommended tree size in the manufacturer-provided information in every listing, and then buy a tree that fits that recommended size. Or you can go the other way around, of course! But we recommend buying a stand first.
Material - There are three material types present in our Buyer's Guide. Metal, wood, and plastic. Some common Christmas tree stands combine two or even three of these materials to make a sturdy and aesthetically pleasing stand, while others only utilize one material. We think wood and metal use tends to create the most visually pleasing, not to mention durable, Christmas tree stands. But those stands can sometimes be more expensive, so choose according to your needs!
Durability - As we just said, metal and wood Christmas tree stands are the most durable. Anything made out of plastic is likely to break at some point, and it's always wise to invest in a quality piece of equipment that will last for more than one season. Plus, we like the sense of security that comes with buying something made out of metal. We aren't as likely to worry about the cat pulling that easy Christmas tree down and breaking heirloom ornaments that way.
Ease of Use - This might be the most important consideration when browsing Christmas tree stands (with the possible exception of size recommendations and durability). We aren't saying we've gotten into fights with our partners while trying to mount a Christmas tree to a stand…but we aren't not saying that either.
Christmas Tree Stand FAQ
Q: What do you do if your Christmas tree stand is too big?
A: This is a good question, and you aren't going to like the answer. A Christmas tree is nothing to play around with, especially a live one. It's essentially a giant matchstick covered in electronics, and you don't want to risk it falling over and causing havoc. So if your current stand is too large, remove your tree immediately. Measure its height and diameter, then head to the store (or browse this handy guide) for one that fits your tree.
Q: How do you make a Christmas tree stand fit?
A: At the risk of sounding like a broken record, you can't make your tree fit. It either fits properly, or it doesn't. Measure your tree's diameter and buy a stand that fits accordingly. Or, buy a stand and then buy a tree that matches the stand. Either way, match those two things up or risk your tree falling over into your sofa.
Q: Should a Christmas tree touch the bottom of the stand?
A: Some Christmas tree stands have steel plates with spikes that help secure your tree to the bottom of the stand. If your stand doesn't have this, then yes, it should touch the bottom of the stand. Your tree and the stand are not forming a water-tight seal, and your tree will easily be able to drink water even if it is touching the bottom of the stand.
Q: What do I put around my Christmas tree stand?
A: That piece of cloth you wrap around the Christmas tree stand, so everything looks nice and festive? That's called a Christmas tree skirt. You can use anything as a Christmas tree skirt, but holiday-specific patterns or festive colors are best!
Sign Up Now
GET THE VERY BEST OF GEARHUNGRY STRAIGHT TO YOUR INBOX