Best Christmas Tree Lights in 2021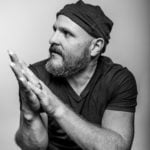 This product guide was written by Andrew Marshall
Last Updated
December 3, 2020
Andrew Marshall
Andrew Marshall is a writer, painter, photographer, and filmmaker. He primarily writes about the outdoors, though like most writers he's interested in just about everything. Andrew is a long-distance athlete with a passion for running and walking up and down mountains. Born and raised in the southeast, he now lives high in the Sierra Nevada with his wife and a freakishly large orange cat.
GearHungry may earn a small commission from affiliate links in this article.
Learn more
Ah, the Christmas tree. A yuletide symbol of festivity for millions of people all over the world. In this year of uncertainty and stress, it's more important than ever to cling to small traditions that make us happy, and decorating a fir tree with a glowing string of lights is high up on the list. But you can't choose just any old lights. You need the best Christmas tree lights the internet has to offer.
We've scoured Amazon for a range of lights to fit any occasion–classics, specialty lights, fairy lights, and more. So queue up Mariah on Spotify, pour a little cocoa, and settle in for a long winter's shopping sesh. Our Buyer's Guide of the best Christmas tree lights has you covered.
The Best Christmas Tree Lights
Brizled Dual Color LED Christmas Tree Lights




The Best Choice on our list hits all the high notes for Christmas Tree lights. For one thing, these are LED Christmas tree lights–meaning they are low heat, long-lasting, and safe to use on real (and flammable) Christmas trees. And the manufacturers took advantage of LEDs' nature to bring you a range of lighting modes and colors–11 to be exact!. You can choose from three different combos of color and white, white and color slow glow, waves of white and color, and more!
These Brizled Dual Color LED Christmas Lights are end-to-end connectable, meaning you can link up to three sets for a total of 197 feet. When you are done with your egg nog at the end of the night, turn the lights off with the handy remote that features up to a 26.25-foot range. If you prefer to leave your lights on but don't want cheery yuletide light blasting out of your living room, take advantage of the four-setting dimming function with memory. You may also want to pick your favorite Christmas jumper for ultimate comfort during the holiday season.
Key Features:
11 lighting modes
End-to-end-connectable
Remote control
Dimmable memory function
Specification:
Brand

Brizled

Weight

1.3 pounds
Prextex 100-Count Green Wire Christmas Tree Lights




Sometimes simple is best. This 100-count green wire set from Pretex is probably what most people think of when they think of Christmas tree lights. The bulbs are clear and glow with a warm, white tone. You can string this $15 set with as many other strands as you need, and the tough wire is suitable for indoor and outdoor use.
This Prextex 100-Count Green Wire Christmas Tree Lights set has a main wire that is 18 inches long and includes 3 inches of bulb-free connecting wire for string sets together. It ships with two flasher bulbs, two extra bulbs, and two replacement fuses, which you'll need as this is an incandescent set.
No Christmas tree can go without a reliable Christmas tree stand, so be sure to check out our selection of the best ones on the market.
Key Features:
Classic incandescent look
18 inches of lights
Ships with extra bulbs and fuses
Specification:
Brand

Prextex

Model

43237-2

Weight

10.8 ounces
Twinkle Star 100 LED 49 FT Star String Christmas Tree Lights
How about a little magic for your holiday season? That's exactly what you'll get by purchasing this lovely Twinkle Star 100 LED 49 FT Star String Christmas Tree Lights set of warm white LED Christmas lights. The whimsical star-shaped bulbs are suitable for indoor and outdoor use and make a wonderful decoration for events other than Christmas. Leave them up on your patio all year round, or bring them out for weddings or the New Year's Eve parties! You can link up each chain end to end for a maximum of ten light chains–plenty of length to illuminate even the largest outdoor spaces!
Each strand is 49 feet long, which is constructed of sturdy plastic material. There's a distance of about 3.9 inches between each star, so each strand has plenty of warm LED goodness shining forth. Eight lighting modes fit any occasion. Our favorite is the slow glow, which is perfect for setting a certain romantic holiday mood. For more cool products to complete your holiday mood, check out our guide on the best Christmas pajamas.
Key Features:
Star-shaped bulbs
Indoor/outdoor use
49-foot strands
Eight lighting modes
Specification:
Brand

Twinkle Star

Weight

14 ounces
Twinkle Star LED String Christmas Tree Lights

Now, these are some cool Christmas tree lights! These brilliant 4 Twinkle Star LED String Christmas Tree Lights bulbs utilize clear wire to be as unobtrusive as possible. So yeah, put them on your tree. But don't be afraid to go crazy! Decorate dorm rooms, hangout spaces, weddings, shopping centers–heck, you could even use them on Valentine's Day!
You can string chains end to end for a maximum of five chains, totaling about 83 feet. That isn't as long as some of the lights on this list, but we think it will be enough to get the job done. This Christmas tree decoration has eight lighting functions that can be changed with the simple push of a button.
Key Features:
Clear wire strands
String them end to end for a maximum of five chains
200 LED bulbs per strand
Specification:
Brand

Twinkle Star

Model

CL-200C

Weight

16 ounces
Brizled Christmas Tree Lights

This two-pack from Brizzled offers an LED spin on the classic green-wired incandescent bulbs. Yes, the light will be a little cooler, but it will be bright, crisp, and use up to 80% less energy than comparable incandescent bulbs! This is one of the best indoor Christmas tree light sets we know of, but it can also be used as an outdoor Christmas light.
Brizled Christmas Tree Lights set is so energy efficient that you can string 22 sets together. That's 2,200 lights! The set ships with extra bulbs and a fuse.
Key Features:
Classic style lights, but with led functionality
Indoor/outdoor use
Ships with extra bulbs and fuse
Capable of stringing 22 sets together
Specification:
Brand

Brizled

Model

14542380

Weight

1.9 pounds
OZS 2 Pack Each Solar Christmas Tree Lights

No roundup of best lights for Christmas trees would be complete without a set that harnesses the power of the sun. This super-cool set from OZS features solar panels that keep your outdoor lights charged and ready to come ablaze as the sun sets. A sensor turns them at dusk and off at daytime, and the battery stores enough juice (with a six-hour charge) to keep the lights on for 10-12 hours!
These top-rated OZS 2 Pack Each Solar Christmas Lights are waterproof and come in strings of 66 feet, with six feet of connecting wire. Our favorite feature? The lights ship with a two-pack of extra rechargeable batteries. So if you have a snowy day with no sun, just pop in a charged pack, and get ready to wow the neighbors!
Key Features:
Solar powered
Turns on and off with a sensor
Ships with an extra battery
Specification:
Brand

OZS

Weight

2.18 pounds
SANJICHA String Christmas Lights

This warm, glowy, and inexpensive selection from Sanjicha bills itself as indoor/outdoor, but we think it's one of the best indoor Christmas tree light sets on our list. The clear, unobtrusive bulbs pair with any Christmas décor, while the warm, impish styling and eight adjustable light settings lend an air of whimsy to your house.
If you do choose to use SANJICHA String Christmas Lights outside, never fear. They are waterproof and look just as fantastic wrapping around a column on your porch as they do encircling your tree.
Key Features:
Whimsical fairy-light design
Indoor/outdoor functionality
Inexpensive
Warm tones
Specification:
Brand

SANJICHA

Weight

12 ounces
Prextex Christmas 100 Clear White Wire Light Set

White Christmas trees are a thing. Many folks have them in formal rooms, spare rooms, or any other place you'd place a secondary tree. Of course, you might also have a white tree in your main living area. We won't judge you! Much.
No matter where your white tree goes, it needs white lights with white wire to wrap around it. Green would just look weird. This incandescent 18-inch 100-count string from Prextex will unobtrusively blend with your white tree and give it a cheerful, warm white glow. The Prextex Christmas 100 Clear White Wire Light Set comes with two flasher bulbs, two extra bulbs, and two replacement fuses. 
To keep that holiday feel among your friends and family, check out our guide to the best-rated Christmas cards.
Key Features:
White wire is designed for use on a white tree
Warm, classic incandescent glow
Ships with extra bulbs and fuses
Specification:
Brand

Prextex

Model

HYDTEU992

Weight

5.1 ounces
Toodour Christmas Tree Lights

If you are going to decorate your landscaping for Christmas, you may as well go all out! The nine strings in this set from Toodour all connect to a 12-inch Christmas tree topper star, creating a festive scene sure to have even your most grinchy neighbor singing holiday carols. While you can use Toodour Christmas Tree Lights set indoors, it's mostly made for outdoor lighting, and with that in mind, it is waterproof. Eight lighting modes help you brighten up the neighborhood, while a timer and built-in memory chip enable you to dial in a look and keep it there.
Key Features:
12-inch star topper
Designed for outdoor use
Eight lighting modes and built-in memory
Specification:
Brand

Toodour

Weight

1.3 pounds
Fashlits Fairy String Christmas Lights

Various takes on the fairy string concept keep making our list of best indoor Christmas tree lights, and for a good reason–they look great, and they are unobtrusive. The small bulbs and narrow wires mean they are easy to wrap around trees, newel posts, railings, and anything else in your house that needs brightening up by LED mini Christmas lights!
Fashlits Fairy String Christmas Lights features 300 LED bulbs for a total length of 108.3 feet, so get to decorating! They are waterproof so that you can use them outdoors as well.
Key Features:
Fairy-light styling
300 led bulbs on a 108.3-foot strand
Indoor/outdoor functionality
Specification:
Brand

Fashlits

Weight

1.68 pounds
Minetom USB Fairy String Christmas Tree Lights

What separates Minetom USB Fairy String Christmas Tree Lights from other fairy string lights on our list? They can plug into a USB port! That means they are super portable! Use them in a dorm room, hang them from the roof of your RV, or set a mood in your boudoir. You have a boudoir, right?
The IP67 waterproof rating is impressive–these lights should be able to handle rain and snow just fine. But our favorite feature is the multifunctional remote. Using the remote, you can choose from eight different lighting modes, set a timer, turn on and off, and adjust the brightness to make a perfect feel while you and your family exchange Christmas gifts. And if you lose the remote, you can still cycle through lighting modes via a switch on the USB port. Handy!
Key Features:
High waterproof rating
Usable with a USB port
Remote to control eight lighting modes and brightness
Specification:
Brand

Minetom

Model

AED09-00501000GQIP20-2

Weight

6.4 ounces




White Christmas tree lights are fine, but we think it's all about that cheerful color. There's just something about walking into a living room on Christmas morning and unwrapping presents under a tree resplendent with all the colors of the rainbow.
That's why this offering from Joomer made it on to our list. Yes, Joomer Christmas Lights has eight modes, all the energy savings of LED bulbs, and the unobtrusive styling of fairy lights. An auto-timer and memory function helps Dad keep his sanity while trying to assemble a 10,000 piece tricycle. And you can connect up to three strands for maximum coverage on your tree. But at the end of the day, it's just the cheerful, colorful glow of the 200 bulbs that caught our attention.
Key Features:
Cheerful and colorful LED bulbs
200 bulbs per strand
Eight modes, auto timer, and memory function
Specification:
Brand

Joomer

Model

GP-SW290DC0125-IP44(US)-ICT

Weight

1.15 pounds
Christmas Tree Lights Buying Guide And FAQ
Features to Look for in Christmas Tree Lights
Functions - You can divide the best Christmas tree lights into three basic categories–indoor, outdoor, and indoor/outdoor. Indoor lights are usually not waterproof and come in shorter strands designed to be just long enough to wrap a few times around a Christmas tree or similar indoor decoration.
Outdoor lights are waterproof enough to stand up to rain and snow, but that doesn't mean you want to dunk them in water! The strands of outdoor lights are often longer than indoor lights, so you can run them around your house, up trees, or weave them through landscaping.
Indoor/outdoor lights combine the best of both worlds. Many of the Christmas tree lights on our list are indoor/outdoor. The only thing limiting the scope of your decoration is your creativity, so pour a dollop of rum into that egg-nog and see what you come up with!
There is such a thing as specialty Christmas lights, such as candle Christmas tree lights or singing Christmas tree lights. We don't have either of those things in this Buyer's Guide, but we do have a few unique selections we think you'll be interested in if going above-and-beyond the normal style is your cup of tea.
Length - As we said in the previous section, Christmas tree lights come in different lengths. Indoor lights tend to be shorter, outdoor lights tend to be longer, and indoor/outdoor lights run the gamut. One defining feature of Christmas tree lights is their ability to be connected to form longer chains. This is useful because it allows you to use exactly as many lights as you need! Just pay attention to manufacturer instructions–many of the Christmas tree lights on our list have an upper limit of possible connections.
Color - Old-school Christmas tree lights used to be incandescent–and indeed, a few of the options in our Buyer's Guide of Best Christmas Tree Lights still are. Incandescent bulbs burn with a warm, golden glow created by a heated wire protected by glass. White Christmas tree lights simply use clear glass, while colored Christmas tree lights relied on colored glass.
Newer to the scene are LED Christmas tree lights, which use less energy and generate less heat. LEDs also generate color via the lights' electronics instead of by using colored glass as a filter. One of the major upsides to LED bulbs is that they can generate colors across the whole spectrum, and so can be a white strand one day and a colored strand the next.
Lighting Modes - Almost all of the Christmas tree lights in our Buyer's Guide feature a range of lighting modes. These include pulses, twinkling, strobing, flashing, and so forth. Sometimes these modes are controlled by a remote, and sometimes by a button or switch located somewhere along the strand.
Performance - One classic problem with incandescent bulbs is their tendency to burn out or break. In the old days, this meant an entire strand of lights would go dark until you could replace the bulb, but these days, it just means you have one tiny dark spot on your strand.
LED bulbs are much longer-lasting and will hold up to abuse much better. On top of that, they generate less heat (read: are safer to use on live trees) and use significantly less energy than incandescent bulbs. We recommend going with LED bulbs unless you just have to have the warm glow of an incandescent strand (and even then, many LED Christmas tree lights can replicate that color temperature).
Aesthetics - Some Christmas tree lights are large and chunky; some are tiny and delicate, some come in long strings like icicles–the variations are legion. Take a little time to decide what kind of look and feel you are trying to achieve and to what purpose you will put your lights. Are you wrapping them around a tree indoors? A porch column outdoors? Stringing them up in a dorm room? Planning a Valentine's Day party once you've begrudgingly removed your Christmas decor? All of these factors will play into what kind of lights you eventually choose.
Ease of Use - The easiest-to-use Christmas tree lights are the ones that combine most, if not all, of the features we've already discussed. Our perfect set of lights would be long, have multiple modes and settings, contain a memory function, possess a remote control, be waterproof for outdoor and indoor use, and use LED technology. We've got more than one set of Christmas tree lights in this Buyer's  Guide that checks all those boxes. We'll let you make up your own mind, though!
Christmas Tree Lights  FAQ
Q: What is the easiest way to put lights on a Christmas tree?
A: You can start from the top or the bottom and walk around the tree until you've got it wrapped as much as you'd like. It's easier with two people because Christmas tree lights tend to get tangled up, and having someone around to wrangle cordage while you wrap makes things much simpler.
But the real key is to make sure you've got the string oriented correctly. In other words, make sure the male end of the plug is facing down towards your power outlets. We've had to undo an entire string of lights before because we ignored this to begin with, and we can tell you, it's no fun!
Q: Are LED Christmas tree lights better?
A: We talked about this a little in the Features to Look for in Christmas Tree Lights section, but we will re-iterate it here. The short answer is yes.
We endorse LED Christmas tree lights for several reasons. They last longer, produce less heat, create a wide range of colors, have many lighting modes and options, and use less energy. At this point, the only reason to gravitate towards incandescent bulbs is for the sake of nostalgia or, sometimes, price.
Q: Do LED Christmas tree lights stay on if one burns out?
A: The answer, according to the experts at www.christmasdesginers.com, depends on what happened to the bulb. Top-rated LED Christmas lights are long-lasting, but every now and then, one does burn out. In this case, the rest of the lights will generally stay on.
If a bulb is damaged (broken all the way through), the whole string might go out. Some sets allow you to replace bulbs, but you might just have to replace the whole strand of lights in other cases.
Q: How do you wrap a tree with LED lights?
A: From the standpoint of tree wrapping, there's no functional difference between incandescent lights and LED lights. They are still bulbs connected to a strand. See our answer to the "What's the easiest way to put lights on a Christmas tree" question.
Q: How do you find a bad bulb on Christmas Lights?
A: In most cases, a bad bulb will stand out because it is not lighting up. If a bulb is highly damaged, it might cause a whole strand to go out. In that case, you'll need to do a visual inspection of every bulb on the strand to search for damage. Make sure you unplug your strand first!
Q: Do Christmas tree lights go on first or last?
A: To be honest, you can put Christmas tree lights on at whatever step in the process you want. It's your tree, after all. But we think it's simpler to put them on first. That keeps them from getting tangled in ornaments and garland and makes the process much, much simpler. As a bonus, when you put lights on first, that allows them to shine through any glass ornaments you might have on your tree, creating a beautiful, luminous effect.
Sign Up Now
GET THE VERY BEST OF GEARHUNGRY STRAIGHT TO YOUR INBOX