Last updated:
22 Dec 2020
12 Best Christmas Tree Lights (Review) in 2021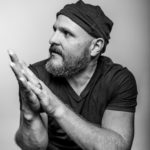 This product guide was written by Andrew Marshall
Published
December 3, 2020
Ah, the Christmas tree. A yuletide symbol of festivity for millions of people all over the world. In this year of uncertainty and stress, it's more important than ever to cling to small traditions that make us happy, and decorating a fir tree with a glowing string of lights is high up on the list. But you can't choose just any old lights. You need the best Christmas tree lights the internet has to offer.
We've scoured Amazon for a range of lights to fit any occasion–classics, specialty lights, fairy lights, and more. So queue up Mariah on Spotify, pour a little cocoa, and settle in for a long winter's shopping sesh. Our Buyer's Guide of the best Christmas tree lights has you covered.
The Best Christmas Tree Lights
Christmas Tree Lights Buying Guide And FAQ
Features to Look for in Christmas Tree Lights
Functions - You can divide the best Christmas tree lights into three basic categories–indoor, outdoor, and indoor/outdoor. Indoor lights are usually not waterproof and come in shorter strands designed to be just long enough to wrap a few times around a Christmas tree or similar indoor decoration.
Outdoor lights are waterproof enough to stand up to rain and snow, but that doesn't mean you want to dunk them in water! The strands of outdoor lights are often longer than indoor lights, so you can run them around your house, up trees, or weave them through landscaping.
Indoor/outdoor lights combine the best of both worlds. Many of the Christmas tree lights on our list are indoor/outdoor. The only thing limiting the scope of your decoration is your creativity, so pour a dollop of rum into that egg-nog and see what you come up with!
There is such a thing as specialty Christmas lights, such as candle Christmas tree lights or singing Christmas tree lights. We don't have either of those things in this Buyer's Guide, but we do have a few unique selections we think you'll be interested in if going above-and-beyond the normal style is your cup of tea.
Length - As we said in the previous section, Christmas tree lights come in different lengths. Indoor lights tend to be shorter, outdoor lights tend to be longer, and indoor/outdoor lights run the gamut. One defining feature of Christmas tree lights is their ability to be connected to form longer chains. This is useful because it allows you to use exactly as many lights as you need! Just pay attention to manufacturer instructions–many of the Christmas tree lights on our list have an upper limit of possible connections.
Color - Old-school Christmas tree lights used to be incandescent–and indeed, a few of the options in our Buyer's Guide of Best Christmas Tree Lights still are. Incandescent bulbs burn with a warm, golden glow created by a heated wire protected by glass. White Christmas tree lights simply use clear glass, while colored Christmas tree lights relied on colored glass.
Newer to the scene are LED Christmas tree lights, which use less energy and generate less heat. LEDs also generate color via the lights' electronics instead of by using colored glass as a filter. One of the major upsides to LED bulbs is that they can generate colors across the whole spectrum, and so can be a white strand one day and a colored strand the next.
Lighting Modes - Almost all of the Christmas tree lights in our Buyer's Guide feature a range of lighting modes. These include pulses, twinkling, strobing, flashing, and so forth. Sometimes these modes are controlled by a remote, and sometimes by a button or switch located somewhere along the strand.
Performance - One classic problem with incandescent bulbs is their tendency to burn out or break. In the old days, this meant an entire strand of lights would go dark until you could replace the bulb, but these days, it just means you have one tiny dark spot on your strand.
LED bulbs are much longer-lasting and will hold up to abuse much better. On top of that, they generate less heat (read: are safer to use on live trees) and use significantly less energy than incandescent bulbs. We recommend going with LED bulbs unless you just have to have the warm glow of an incandescent strand (and even then, many LED Christmas tree lights can replicate that color temperature).
Aesthetics - Some Christmas tree lights are large and chunky; some are tiny and delicate, some come in long strings like icicles–the variations are legion. Take a little time to decide what kind of look and feel you are trying to achieve and to what purpose you will put your lights. Are you wrapping them around a tree indoors? A porch column outdoors? Stringing them up in a dorm room? Planning a Valentine's Day party once you've begrudgingly removed your Christmas decor? All of these factors will play into what kind of lights you eventually choose.
Ease of Use - The easiest-to-use Christmas tree lights are the ones that combine most, if not all, of the features we've already discussed. Our perfect set of lights would be long, have multiple modes and settings, contain a memory function, possess a remote control, be waterproof for outdoor and indoor use, and use LED technology. We've got more than one set of Christmas tree lights in this Buyer's  Guide that checks all those boxes. We'll let you make up your own mind, though!
Christmas Tree Lights  FAQ
Q: What is the easiest way to put lights on a Christmas tree?
A: You can start from the top or the bottom and walk around the tree until you've got it wrapped as much as you'd like. It's easier with two people because Christmas tree lights tend to get tangled up, and having someone around to wrangle cordage while you wrap makes things much simpler.
But the real key is to make sure you've got the string oriented correctly. In other words, make sure the male end of the plug is facing down towards your power outlets. We've had to undo an entire string of lights before because we ignored this to begin with, and we can tell you, it's no fun!
Q: Are LED Christmas tree lights better?
A: We talked about this a little in the Features to Look for in Christmas Tree Lights section, but we will re-iterate it here. The short answer is yes.
We endorse LED Christmas tree lights for several reasons. They last longer, produce less heat, create a wide range of colors, have many lighting modes and options, and use less energy. At this point, the only reason to gravitate towards incandescent bulbs is for the sake of nostalgia or, sometimes, price.
Q: Do LED Christmas tree lights stay on if one burns out?
A: The answer, according to the experts at www.christmasdesginers.com, depends on what happened to the bulb. Top-rated LED Christmas lights are long-lasting, but every now and then, one does burn out. In this case, the rest of the lights will generally stay on.
If a bulb is damaged (broken all the way through), the whole string might go out. Some sets allow you to replace bulbs, but you might just have to replace the whole strand of lights in other cases.
Q: How do you wrap a tree with LED lights?
A: From the standpoint of tree wrapping, there's no functional difference between incandescent lights and LED lights. They are still bulbs connected to a strand. See our answer to the "What's the easiest way to put lights on a Christmas tree" question.
Q: How do you find a bad bulb on Christmas Lights?
A: In most cases, a bad bulb will stand out because it is not lighting up. If a bulb is highly damaged, it might cause a whole strand to go out. In that case, you'll need to do a visual inspection of every bulb on the strand to search for damage. Make sure you unplug your strand first!
Q: Do Christmas tree lights go on first or last?
A: To be honest, you can put Christmas tree lights on at whatever step in the process you want. It's your tree, after all. But we think it's simpler to put them on first. That keeps them from getting tangled in ornaments and garland and makes the process much, much simpler. As a bonus, when you put lights on first, that allows them to shine through any glass ornaments you might have on your tree, creating a beautiful, luminous effect.
The best!
Gear, gadgets & stuff for men
Straight to your inbox