Best Christmas Tree Decorations in 2021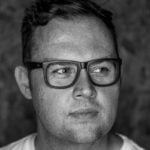 This product guide was written by Chris Worden
Published
December 7, 2020
Chris Worden
Born and raised in Idaho, Chris's sensibilities are a small town, while his life experiences are anything but. He's had the chance to travel the globe with a camera in hand documenting action sports and cultural movements for over 15 years. His love of motorcycles, photography, adventure, and the outdoors has lent itself to a career telling stories and he wouldn't trade that for anything. Chris now resides in a small ski town in central Idaho and when he's not grinding away at his day job, he's feverishly penning articles at night about the products and playgrounds he loves.
GearHungry may earn a small commission from affiliate links in this article.
Learn more
The best Christmas tree decorations are truly in the eye of the beholder. The internet is full of bloggers and holiday experts with tree decorating ideas that can suit any budget and taste. However, we're here to tell you that the best Christmas ornaments are what you think is cool and really brings the spirit of the season alive in your home this year. Whether you think all-white Christmas tree decorations are the best, or more rustic Christmas tree decorations fit the bill, it's up to you!
We've searched the internet far and wide for beautiful Christmas ornaments and Christmas tree ideas, and we think we've got a well-curated list for your shopping pleasure. Here's our collection of the best Christmas tree decorating ideas for you!.
The Best Christmas Tree Decoration
KI Store's 34ct Christmas Tree Decoration

It's hard to imagine a well-appointed Christmas tree without some colorful balls dangling from the limbs. This year, when you are building out your list for the necessities, you should probably consider KI Store's 34ct Christmas Tree Decoration. These shatterproof Christmas decorations are perfect for those who want to store their decorations and use them for multiple years.
Each 34 count comes with a combination of smooth and textured balls with hooks to affix them to the tree. With nine available color options, there's a kit for every taste! For choosing the perfect cherry on top, check out our list of the best Christmas tree toppers.
Key Features:
Plastic, shatterproof construction
Set of 34
Glitter, gloss, and matte finishes
Useful for multiple occasions
Wire hangers
Specification:
Brand

KI Store

Weight

5.6 ounces
Sea Team 155-Pack Shatterproof Christmas Tree Decoration



If you're looking for a one-size-fits-all kit, the Sea Team 155-Pack Shatterproof Christmas Tree Decoration set is the one for you! This kit packs a wide variety of shapes, sizes, and designs. From bells to balls, this kit has something for everyone, especially if you're looking for a wide variety of medium-to-small sized ornaments for your tree. Available in three different colors, this kit should be able to outfit most any standard-sized tree.
Make sure you have a reliable Christmas tree stand as well.
Key Features:
Set of 155
Plastic, shatterproof construction
Multiple hanger stiles
Glitter, gloss, and matte finishes
Specification:
Brand

Sea Team

Model

ST-155SA-PINK

Weight

3.21 pounds
Crazy Night 12-Pack Glitter Poinsettia Christmas Tree Decoration

Poinsettias are a beautiful Central American spurge family shrub that is often imported for Christmas decorations. Crazy Night 12-Pack Glitter Poinsettia Christmas Tree Decoration is a reusable and beautifully resemblant re-creation of the plant. This ornament ships in a 12 pack, which should be enough to adorn most family-sized trees. If you end up with a few extra poinsettia ornaments after the tree is decorated, these also double as great package bows for your Christmas gifts.
Key Features:
Make great garland additions
One-color available
Ships without clips
Specification:
Brand

Crazy Night

Weight

3.2 ounces
VINMEN 2020 Quarantine Christmas Tree Decoration

This season if you're really wanting to shelter in place, the VINMEN 2020 Quarantine Christmas Tree Decoration will help keep you sane. This DIY kit gives you everything you need to design and construct your own Christmas tree ornaments. With cheeky rolls of toilet paper built into the lettering and other subtle nods towards the sign of the times. If you really want to keep the mood light this Christmas and celebrate with a chuckle, this is the kit for you and your whole family.
Key Features:
Light-hearted messaging
Hopefully only relevant this year
A keepsake if we make it
Available for multiple family sizes
Specification:
Brand

VINMEN

Weight

2.39 ounces
IDOKER 8-Pack Gnomes Christmas Tree Decoration




Gnomes are funny and cute, and they just might be real! You can tell your kids that anyway when the IDOKER 8-Pack Gnomes Christmas Tree Decoration is hanging from your tree this year. These cute little handmade ornaments represent the magic that is Christmas, and who doesn't need a little magic in their life? This pack of eight gnomes isn't enough to completely cover your tree, but they will certainly add a nice little touch, especially if you have kids running around in their Christmas pajamas. 
Key Features:
Three color options
Built-in cloth hangers
Set of eight
Handmade
Specification:
Brand

IDOKER

Model

CR-01

Weight

3.94 ounces
Hicarer Wooden Bead Garland Christmas Tree Decoration

If you've been making popcorn garland all your life, it might be time to step into the big leagues this year. Hicarer Wooden Bead Garland Christmas Tree Decoration is a perfect way to class up your tree and keep your popcorn where it belongs, in your lap. These wooden beads are approximately half an inch in diameter and come 300 to a string, which measures 12 feet in length.
Four color options are available for these garland strings. If you want to stretch around the entire tree, you might consider a few segments, or just wrap this around the banister of your house with some tree trimmings, nice! 
Key Features:
Four color options
300 beads in total
Lightweight and won't sag your tree
Specification:
Brand

Hicarer

Weight

11.2 ounces
TURNMEON 8 Piece Plush Christmas Ornament Decoration Set

There are few characters more iconic than Santa and his pals the snowman, bear, and elk. If you're looking to really create the look of old school Christmas décor with modern touches, the TURNMEON 8 Piece Plush Christmas Ornaments Decoration Set is your move! These felt and burlap dolls are the perfect complement to a classic American Christmas tree design. Each kit comes with two of all four characters: Santa, snowman, bear, and elk. These make great gifts as well. The kiddos will love them! Since grownups also deserve the best, make sure to also check out our list of top Christmas gifts for dads.
Key Features:
Classic Christmas characters
High-quality material
Could be used for gifts or décor
Santa, snowman, bear, and elk included
Specification:
Brand

TURNMEON

Weight

3.2 ounces
iPEGTOP 36 Yards 2.5in Wired Burlap Christmas Tree Ribbon

One of the great parts about Christmas décor is it can often play multiple roles in your holiday rollout. These iPEGTOP 36 Yards 2.5in Burlap Christmas Tree Ribbons look as good on a tree as they do adorning your favorite gift for your favorite person. Each of the six rolls features a different, holiday-inspired theme perfect for bringing some light and shine to wherever they go.
iPEGTOP has created seven different color combinations and patterns for your shopping pleasure, so make sure you coordinate this buy with the rest of your holiday aesthetic! Make your home stand out this season with some of the top-rated outdoor Christmas lights from our list.
Key Features:
Six rolls totaling 36 yards
Natural burlap material
Versatile and stylish
30-day money-back guarantee
Seven color and design options
Specification:
Brand

iPEGTOP

Weight

1.06 pounds
OWUYUXI 8 Piece Burlap Christmas Ornament Set




A small touch of burlap is a nice throwback to a simpler time. Back when oranges used to be a unique Christmas gift because citrus fruit wasn't available in the winter. Burlap is a nod to the past while still maintain some relevance in the present. With OWUYUXI's 8 Piece Burlap Christmas Ornament Set, you get all the icons of the holiday in teeny tiny packages, perfect for sprinkling across your tree, along with your favorite Christmas tree lights.
Each small piece of décor represents a different but important element of the season. So when you buy this 8 or 16-piece set, make sure you get them all on the tree and around the house.
Key Features:
Natural burlap material
Eight pieces total
Versatile and stylish
Plaid accents
Specification:
Brand

OWUYUXI

Weight

1.76 ounces
Morex Ribbon 50 Yards 2.5in Swirl Ribbon
Every Christmas needs a little ribbon! This year, why not more ribbons? With Morex Ribbon 50 Yards 2.5in Swirl Ribbon, you'll have more than enough to decorate the tree, line packages, and tie a nice bow around the family dog. Just be careful with the glitter. This stuff can get everywhere! Each roll contains 50 yards of white and silver ribbon, good enough for a few holiday seasons!
For more products to help you spread that holiday cheer, check out our guide to the best Christmas cards.
Key Features:
Sparkling swirls
Versatile and stylish
Multiple projects worth of fabric in one roll
Slightly translucent
Specification:
Brand

Morex Ribbon

Model

7416.60/50-701

Weight

8 ounces
Unicherry 6-Pack Swedish Tomte Gnomes

Gnomes! You love them, and we love them, kids love them, everyone is excited to see a teeny tiny gnome around the house! Now with these Unicherry 6-Pack Swedish Tomte Gnomes, you can decorate your tree, mantle, even sofas and couches, and have a few leftovers for the kiddos with this six-pack.
Gnomes in Scandinavian lore are said to be bringers of good luck, so if you want this Christmas to be one to remember, a few of these little guys around the house should help!
Key Features:
5 and 6-pack options
"Plush" doll style construction
Bringer of good luck
Handmade
Specification:
Brand

Unicherry

Weight

2.08 ounces
Camlinbo Pre-Lit Garland Christmas Tree Decoration




Some form of garland is always a nice way to tie the room together. Sure, you could use wood beads or that tired popcorn on dental floss, but how about some greenery to truly invite the outdoors inside? This 50 LED Christmas garland is battery operated, so it doesn't need to live near an outlet. The high visibility lights combined with the realistic pine cones and branches look like you built these country Christmas tree decorations yourself!
Measuring 10-feet in length, Camlinbo Pre-Lit Garland Christmas Tree Decoration could easily drape across the top of a mantle, down the middle of a table, or even fold into a circle for the front door. Just make sure your batteries are charged and keep this thing glowing bright!
Key Features:
Two-color options
Moldable metal interior shapes garland to your liking
Realistic snow-covered pine cones
Battery operated means it can go anywhere
Specification:
Brand

Camlinbo

Weight

3.41 pounds
Christmas Tree Decoration Buying Guide & FAQ
Features to Look for in Christmas Tree Decorations
Type – Christmas is a global holiday celebrated just about everywhere on earth. With such a broad group of people celebrating the same holiday, there's sure to be a lot of variety in modern Christmas tree decorating you'll find from around the globe. With so many different ways to decorate the tree, it's easy to see why people would fall back on their old way of doing things and keep the look the same each year, but what's the fun in that?
Glass ball ornaments are one of the most iconic and common decorations you'll find around the world. Also known as "baubles," these little balls are often adorned with people's names or memories from throughout the year to remind them of all of their good fortunes.
Extending on from the glass ball ornaments are more options made of glass, but in different forms and sizes. Glass blowers have really expanded the glass options, replicating things like icicles and teardrops and other various forms.
Christmas tree garlands and tinsels are also a common way to class up your tree. This style of decoration brings the look of a snowy landscape into your home's interior, without the chill! Garland comes in many different fashions. You may recall stringing popcorn or greenery onto dental floss or thread as a child. That, my friend, is a garland! However, if you don't feel like wasting your beloved popcorn on your tree, you can buy artificial garland that comes in many great shapes and sizes.
Christmas lights are another common way to decorate the tree, and like many of the other options on this list, they come in a wide variety of shapes and sizes. Yellow, white, and red are the most common colors you'll find when shopping for tree lighting, but a quick search of Amazon will turn up an enormous amount of colors to match any style.
Finally, the tree topper. It's hard to call a Christmas tree fully decorated without something adorning its very top. The star or an angel is among the most common to sit atop your Christmas conifer, but any manor of a symbol can work; it's your holiday, after all!
Material – The construction of your Christmas tree decorations should be of utmost concern to you. Many people like to keep decorations from year to year, storing them in some out-of-the-way space in their house. Often these decorations receive a hurried pack up and then sit for a year, so ensuring that your items have the kind of design quality that will allow them to make it a few seasons should be important!
The standard bulb decorations you see most commonly on Christmas trees are very thin glass covered in a thinner layer of spray paint. So when storing these for the year, you should take extra precautions to pack them in a way that they don't turn into dust over the summer.
The lights you most commonly find on Christmas trees are incandescent bulbs, meaning they are old school! Some companies are now beginning to make LED Christmas lights, which not only look great but are also far easier on your electricity bill and the environment. So if you're in the market for some new lights this year, look for the LED on the box!
Color – For some decorators, the holidays are a time for great color around the house. Reds and greens abound in a classically decorated home. Silver and gold are also a nice touch when it comes to class the place up a bit. Just don't go too crazy!
An all-white Christmas can be a nice touch, too. This classy look takes some doing, but it's possible to find a tree, garland, tinsel, wrapping paper, and just about anything else you need in this clean aesthetic.
Finally, a rustic Christmas might feel a little more appropriate to you. If so, there's an endless supply of wood-themed ornaments and decorations to bring that log cabin feeling into your home. Nothing feels more like Christmas than a rustic aesthetic, a roaring fire, and a steaming hot beverage in your hand!
Glitter – Don't. Not even once. Lest you want to be picking glitter flecks out of your hair and carpet for the rest of the year, glitter is a bad look.
If you insist on the sparkly stuff, we highly advise you to look for something with "No Mess" in the product name. These cleverly designed decorations ensure that the glitter is tight enough that no amount of abrasion will knock them free. You'll thank us when you're not spending your weekend's lint rolling the carpet.
Christmas Tree Decoration FAQ
Q: How do you decorate the best Christmas tree?
A: If you really want to decorate your tree like the pros, you can break down the assembly in three easy steps. However, before you get started, you'll want to think long and hard about a vision for your tree once it's complete. This will allow you to keep a final product in mind as you layer on all the decorations ensuring that the final product meets your desired outcome.
Step one is all about the lights. If your goal is to keep the overall design minimal and clean, you'll want to consider a single color of lights and not too many of them! If the goal is maximal impact, organized chaos, then pull out every string of light you have, including every color. Always start by stringing your lights at the end of their string, starting at the top. Work your way down in spiraling fashion, affixing the string to branches here and there. Your Christmas tree is an asymmetrical organism so don't get too caught up with making a perfect spiral.
Next, you'll move on to the all-important garland. Remember that long string of dental floss that holds thousands of kernels of popcorn? Ya, that's the ticket. Now, whether you've got Orville Redenbacher on a string or a beautifully painted set of beads, go about applying these to the tree in the same fashion as the lights. You might wish to string them alongside the lights or in a crosshatch pattern by going the opposite direction. Just know that the lights play with the rest of the ornaments, shining their light forth and reflecting off everything, so plan your garland placement accordingly.
Finally, the ornaments and topper. Whether you are working with a collection of ornaments you've procured over a long Christmas-loving life, or you're starting fresh, take a look at your whole kit. Depending on how many ornaments you need to place, you'll want to think strategically about where they go so you don't crowd the tree or run out before you fill the whole thing up. If your tree's position is in a corner, you can save yourself some time and adorn the tree's forward-facing element and avoid the back. Once you've got them all in place, finish your hard work by placing your tree-topper on, pivot it in the right direction, and then take a giant step back to admire your work.
Q: What is the most popular ornament on a Christmas tree?
A: The tree topper is likely the most universally accepted element of tree decoration. This highly popular item ranges in design from snowflake to star, to an angel, all the way to baby Jesus! But what you put atop your noble fir is up to you! Just make sure it's on straight.
Q: What do the balls on a Christmas tree represent?
A: The round plastic or glass ornaments that you see on most Christmas trees originated in Germany. Their round shape has taken on a wide variety of meanings over the years, but the original inspiration for the "bauble," as the Germans call it, was fruits and nuts.
Q: Do you put garland on a tree before ornaments?
A: According to tree decorating experts, the garland is best laid on the tree after the lights and before the ornaments. Applying the garland in this sequence allows the decorator to observe how and where the lights have been placed and allow the garland to flow onto the tree unencumbered by the obstruction of ornaments. Once both the lights and garland are in a proper place, the decorator can begin to fill in the gaps and balance out the tree with ornaments.
Q: How do you put ornaments on a Christmas tree?
A: Before you begin to hang the ornaments on the tree, it is a good idea to lay them out to get a full view of what you are working with. Once you've got a mental inventory of everything that needs to hit the tree, you can strategically begin to layer on the ornaments.
Hooks are a common accompaniment to many ornaments and basically works as a coat hanger for your ornament. Hooks are a great option as they do not need to be replaced every year and offer an added touch of glitz to each ornament. Ribbons and florist wire are also fairly common. The ribbon is typically tied in a loop and allows you to dangle the ornament from a tree branch. Because they aren't rigged, the ornament will sway if the tree gets brushed, so keep that in mind.
Florist wire is a very thin wire coated in plastic or rubber. This wire accompanies many of the less expensive ornaments on the market. The upside of florist wire is that you can shape it into any design you wish, so if you want to twist an ornament very tightly to a branch, florist wire will allow for that. Typically its color is green or black, so it blends into the tree and makes the ornaments look like they are floating below their hanging branch.
Q: How do you pack Christmas decorations after taking them down?
A: There are a lot of bad ways to pack your Christmas decorations, that's for sure. If you really want to take this task seriously and avoid emptying a box of broken bulbs next year, you'll want to buy some supplies. Just like moving your house, the right supplies can make all the difference. So buying some packing paper, tape, boxes, and foam rolls can do a lot to keep your precious ornaments in great shape each year.
When figuring out how to box each piece, consider combining fragile items into one box, and go crazy with the foam and bubble wrap. Once you're done, tape it up really well and clearly label on the box that its contents are incredibly fragile.
As the final boss in Mario brothers, the Christmas lights are the true and ultimate test of your abilities to pack up the holiday. One of the best methods we found in our extensive research was to utilize some hangers. Imagine wrapping your lights around the hanger vertically and taping each end to opposite sides of the hanger. This will allow you to unfurl them the following year effortlessly; no matter how hard you jostle their storage box, they'll still be in a clean roll.
Sources:
The History Of Christmas Trees - History
Sign Up Now
GET THE VERY BEST OF GEARHUNGRY STRAIGHT TO YOUR INBOX