Best Christmas Jumpers For Men in 2021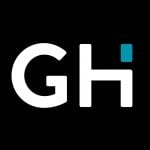 This product guide was written by GearHungry Staff
Last Updated
October 5, 2018
GearHungry Staff
GearHungry Staff posts are a compilation of work by various members of our editorial team. We update old articles regularly to provide you the most current information. You can learn more about our staff
here
.
GearHungry may earn a small commission from affiliate links in this article.
Learn more
Christmas is a time to be jolly, and what says "jolly" more than a festive seasonal jumper that's been designed to fit in with the holiday theme! Yup, we're talking Xmas sweaters for men here! Speaking from a woman's perspective, there's nothing more attractive than a man who really gets into the swing of things come Christmas time – so dudes, time to shop for some holiday sweaters that will get you into the spirit of the season while keeping you snug and warm during the cold winter days. To help you with your shopping expeditions, we've rounded up some of the best Christmas jumpers for men that we personally find appealing, funny…and so darn ugly that their irony makes us want them even more!
The Best Christmas Jumper For Men
Uideazone Ugly Christmas Jumper

Available in a range of sizes from small through to XXX-Large, these Uideazone Christmas themed sweatshirts are perfect for teens, adults, men, and women. If you fancy yourself as a bit of a hipster and love nothing more than to rock out your nerdy style, then you will adore these creations. We're particularly keen ourselves on the fire-breathing dinosaur design which looks set to burn all the Christmas gifts stacked up under the tree. Made from a soft and comfortable polyester and spandex mix, they're easy to wear and wash like a dream. These sweatshirts are printed with 3D digital designs that won't fade, crack, peel, or flake. They make a great gift idea for friends or family members and have been specially designed to celebrate National Ugly Christmas Sweater Day. Yes, it really is now a thing! If you want to stand a chance of winning this year, then you seriously need to check out the range, especially the Dinosaur Gift version. With long sleeves and a classic crew neck, they'll go with just about anything. Are you ready to make a real fashion statement? Some of these designs are definitely not for shrinking violets.
For more amazing products for the holiday season, check out our guide on the best Christmas tree toppers.
Key Features:
Unisex Christmas themed sweatshirts
3D digital print design guaranteed not to fade, crack, peel or flake
Long-sleeved design with classic crew neck
An eclectic range of casual and fun designs
Perfect for celebrating National Ugly Christmas sweater day
Specification:
Brand

Uideazone

Weight

3.52 ounces
Star Wars Official X-Wing Vs. Tie Fighter Christmas Jumper




More modest in design, this Christmas themed sweater will appeal to any serious Star Wars fan. Depicting a battle scene that includes an X-Wing and Tie Fighters, this is one of those cool Star Wars Christmas jumpers that does the holidays in style while still remain festive in spirit. This is a 100% knitted and original Star Wars product and would make an excellent gift for Star Wars fanatics. Designed for both sexes, this soft and trendy apparel features a Crew neckline and ribbed trimming and can be even worn over a flannel shirt.
Key Features:
An official Star Wars franchise product
Features X-Wing versus Tie Fighter design
Long-sleeved design with a crew neck and ribbed trim
Wide range of sizes available from US 2XS through to 3XL
100% Knitted construction
Specification:
Brand

Star Wars

Weight

1.1 pounds
Uideazone Ugly Christmas Pullover

Available in a full complement of sizes from small (suitable for teens in the family) all the way through to XXX-Large, there's a Uideazone Christmas theme sweatshirt for every member of your family. Mum, Dad, big brother and even your favorite Aunt and Uncle. No-one in the house should be allowed to get away with not entering into the Christmas sweater spirit this year. If you like to think that you are the man, a bit of a diamond geezer, then you're going to love this Dollars design sweatshirt. Santa just got himself a six-pack and a huge gold medallion. There's no way you're not winning the most hideous Christmas sweatshirt this year sporting this bad boy. The sweaters are all designed to be Unisex and ideal for teens as well as adults. Featuring stunning and quite often outlandish 3D digitally printed designs, these Uideazone jumpers won't fade, peel, crack, or flake. They're easy to wear and care for and made from a soft and comfortable spandex and polyester mix. They make an excellent novelty gift idea and are the perfect casual Christmas jumper for a festive gathering. With long sleeves and a classic crew neck, they're regularly sized and will look sensational teamed with a pair of jeans.
Key Features:
Men's and Women's Christmas themed sweatshirts
No fade, crack, peel or flake 3D graphic, digital designs
Classic crew neck with long sleeves
Fun and quirky range of casual and fun designs
Perfect for celebrating National Ugly Christmas sweater day
Specification:
Brand

Uideazone

Weight

3.52 ounces
Unisex Men's Christmas Ugly Sweater

Made from feel-good fabric, this U Look Ugly Today seasonal swearers are cable knitted from 100% acrylic yarn to be superbly soft against the skin. Comfort comes as standard with these premium designs. There's none of the itching or scratching sensation that can so often accompany a novelty knit! These are the perfect flawless fit and come in a range of sizes and styles to fit both men and women. Starting with an X-Small and running through to an XX-Large. The quality and fit are designed to last, so while you might need to invest in a new Christmas sweater this year, you should be able to pull it out of the wardrobe again for many years to come. With a range of cool unisex designs, you and your better half can rock up to that festive family gathering as twinsies. Get ready to celebrate the special season with a creative Crimbo sweater. They make the perfect Secret Santa gift and because they are fully machine washable too, they're super easy to wear and take care of.
Key Features:
Unisex novelty pullovers and sweatshirts
High-quality acrylic cable knit design
Easy to care for and fully machine washable
Stylish premium knit Fair isle designs
Available in a choice of sizes from X-Small through to XX-Large
Specification:
Brand

U LOOK UGLY TODAY

Weight

1 pounds
Hanes Men's Ugly Christmas Jumper

The Hanes Men's Ugly Christmas Jumper is one of the most popular on Amazon. That's because it's available in a bunch of different designs, each one more inappropriate than the last. This isn't the Christmas jumper that you should wear to meet the inlaws for the first time. Or maybe it is. That's your call. Each jumper is made from a blend of 50% cotton and 50% polyester, which makes them warm, durable, and surprisingly lightweight. If that doesn't convince you, check out the 1000+ reviews from happy customers on Amazon. 
For more amazing festive clothes, check out our selection of the best Christmas pajamas.
v28 Men's Christmas Jumper




Being a darker shade in colour, this V28 Men's Christmas Sweater oozes practicality while remaining cheery and innovative in design. The image of Santa riding along in a vehicle with a reindeer (must be Rudolf) makes this a fun men's Christmas jumper that is comfortable in fit and leans towards being more casual attire. It has been made from 100% Acrylic materials and is soft and warm to the touch. This sweater is perfect for family gatherings over the holidays and of course, it would make a perfect Christmas gift for the man/men in your life.
Merry "Chrithmith" Mike Tyson Christmas Sweater





Yup, we said we'd have some ugly Xmas sweaters in the mix! This Merry "Chrithmith" is compliments of the brand Wild Bobby and if you are looking to be the hit at a party and attract some attention, then Tyson's your guy! Made from 50% cotton and 50% polyester, this Crewneck Sweatshirt is not only fashionable and super comfy it's also soft to the touch and has been designed using Pill Resistant Fleece.  Available in a variety of sizes and colors too, gift someone with a laugh this Christmas by placing it under the tree.
Men's Christmas Decorations Christmas Jumper




This holiday Christmas Decorations Pullover screams "ugly sweater" but at the same time, you can't help appreciate its festive appeal. Patterned with all things Christmas, this green Christmas jumper for men is sure to get one spotted in a crowded room. Suitable for all casual and fun occasions, this snug and warm garment is the brainchild of Daisy boutique, a company that clearly sees the brighter side of life! You can wear it over a V-neck T-shirt as well.
Tipsy Elves Reindeer Climax Christmas Jumper In Blue




Phew, and we thought number 6 on our list was below the belt. You're sure to get a laugh or a least a blush out of this range of funny Christmas sweaters! With snowflakes dancing around reindeers "balancing" on each other – we'll leave the rest of the design to your imagination and focus on the qualities of this garment. Made with high-quality double-panel construction and reinforced seams, this 100% Acrylic Tipsy Elves Christmas Jumper is conveniently machine washable and has been made to last. If you want to get the aunties giggling this Christmas, we highly recommend you don this "reindeer dance" sweater – wink wink! This also makes a great funny gift for the manly man in your life.
Men's Hooded Reindeer Christmas Jumper




Awe! OK, this simply takes Christmas sweaters to the next level and while the garment has been designed for men, we can envision the feminine half pinching this jumper on more than the odd occasion. Made from a blend of cottons and boasting a hoodie with reindeer antlers, this novelty Men's Hooded Reindeer Christmas Wear feels as snug as it looks. Wear this and you'll have the ladies swooning over you – you'll feel the festive spirit alright! Pair this with good snow boots and you are ready for snowy Christmas.
Blizzard Bay Boys' Llama Christmas Jumper




What's cuter than having the little dudes dress up in Christmas-time apparel! Blizzard Bay has brought out this adorable Christmas sweater for the young men in your life – a perfect gift for your nephew or godson perhaps? Featuring a cute and fuzzy Christmas Lama perched on a patterned Christmas-themed background, we don't only appreciate this garment for its sweet design, but the quality of the product is worth considering too. Made with 100% cotton and soft knit fabric, this festive holiday jumper is both comfortable and durable enough for even the most adventurous of boys. 
And for perfect holiday decor in your home, be sure to invest in these amazing Christmas tree lights from our list.
3D Reindeer Moose Christmas Jumper




We cannot decide on whether we find this 3D Reindeer Moose Sweater utterly cute or just a plain ugly holiday sweater! What we do know is that it will surely draw attention and possibly be the hot topic of discussion around the Christmas tree! Featuring quite a modest background, the main novelty of this knitted garment is the reindeer/moose that "jumps" right out of it. The good news is that if the reindeer gets a bit too much for you, you can simply disconnect it from the Velcro straps for a more comfortable and less conspicuous fit into your down jacket. 
Reindeer Crewneck Christmas Jumper




We'd say that this jumper would appeal to the more modest man who enjoys being a part of the holiday festivities, but also doesn't like to draw much attention to himself. This design is handsome and standard and would look great displayed in family photos. Made from 98% polyester and 2% nylon, this is a man's SSLR Christmas Sweater that meets fashion trends while remaining comfortable and pleasant enough for all occasions.
Playstation Official Console Christmas Jumper



This is an official PlayStation Sweater that will definitely earn you brownie points when you gift it to a console enthusiast. Designed and released to specifically celebrate the brand's 20 years of Sony gaming, this Christmas jumper is popular for the logo and console buttons that it features. With a crew neckline and ribbed trim, this geeky cool sweatshirt is made from quality wool and knitted to perfection. Who's "game" for Christmas?
You will also love our guide to the best Christmas decor. Check it out and prepare your home for the holiday season.
Idgreatim Ugly Christmas Jumper

If you're looking for the ugliest Christmas jumper on the market, you can stop now. The Idgreatim Ugly Christmas Jumper has been designed to look as unappealing as possible. It comes in a whopping 45 different designs, giving you plenty of scope to find the perfect personalized jumper. From hairy naked chests to Santa pooping down a chimney, you're sure to find an offensive Christmas jumper that you love. It's also worth mentioning that we were impressed by the quality of the 3D digital print. Even after multiple washes, it doesn't show any sign of fading, cracking, or peeling. 
The jumper itself is made from a blend of polyester and spandex. Honestly, it's not the warmest or most comfortable sweater around. But we can forgive that because the shock value is worth it. It's available in sizes small to XXXL, so it should be easy to find a size that fits. 
Daisysboutique Men's Christmas Jumper

These days, Christmas jumpers seem to be getting more and more offensive. If that's not your style, the Daisysboutique Men's Christmas Jumper is a perfect choice. You could wear this cute design to your in-law's house, to visit your grandparents, or even to volunteer at a local orphanage. It's available in a bunch of different styles but our favorite is the reindeer's head poking over the snow, complete with a real 3D red nose. Made from 100% acrylic, these aren't the most comfortable Christmas jumpers around. However, with a couple of runs through the washing machine, they really soften up. 
Christmas Jumper Buying Guide & FAQs
How We Chose Our Selection of Christmas Jumpers
While the sweater images greatly influenced our decision and we made sure to choose a mixture of both funny and more modest designs, we also took the following factors into consideration:
Brand – While we are not worried about fancy and popular brand names, we definitely do take a brand's reputation and consistency into consideration. We narrowed down our list to include a few old brand names as well as some new kids on the block. With each one that made the cut, however, we ensured that the brand delivered the quality it promised while maintaining a good aftersales service too.
Quality – Christmas jumpers really do add to the Christmas spirit, but if your new beloved sweater starts to unravel at the first party of the season, you're going to be left feeling a tad sour. This is why we make sure that we put quality before the design to ensure that you will be happy with the standards of the garments as well as enjoy the comfy fit, no matter which sweater you choose from our list above. It's our intention to keep you snug and warm come the festive season.
Reviews – If you want to be a hit at the next party, then it's a good idea to stick to something that the crowds are already raving about. When we compile our list of the best Christmas jumpers for men, we take what the reviewers say seriously. While a brand will always speak highly of its products, we prefer to get a second opinion from reviewers who have "been there done that" – this way we can rest assured knowing that we have others out there who can back up our claims!
Price – We want you to spend your Christmas budget wisely, so we have strategically chosen the items on our list to not only offer a variety of different designs and types of jumpers, but we also made sure that there are different price options too. The good news is that we managed to source some affordable pieces without skimping on quality and awesome designs! In fact, after purchasing your gifts, there might just bee room in your wallet to buy an extra Christmas sweater for yourself too!

Features To Look For In Christmas Jumpers
Materials – Comfort is definitely key and this means that we want to avoid jumpers and sweaters that are going to leave us feeling itchy and slightly irate. So, when searching for the ideal men's Christmas sweater, pay attention to what fabric is being used. Pure cotton material is lightweight and breathes easily, but can also be a bit costly. Some synthetic fabrics, on the other hand, replicate cotton almost to the tee and are a little easier on the pocket. And then you get blended sweater fabric that usually contains 50% cotton and 50% polyester, this type of fabric is a hit or a miss and can either fit comfortably or lean towards being on the heavier side. If it's knitwear you are looking for, then pay attention to the wool and look for jerseys that are soft and silky to the touch. Whichever material your garment is made from, make sure that it comes with clear cleaning instructions to avoid shrinkage or the possibility of the different dyes running into each other.
Design – So, is it really an ugly Christmas sweater you are after? While you can choose a jumper with the ghastliest artwork ever created, the rest of the sweater/jumper should be sleek and comfortable in design. Is it a crew neck or a V-neck you are after? Are you looking for a slim fit design or something a little on the baggy and roomy side? And what kind of edging appeals to you? These are design elements that you will need to consider when searching for the best (or ugliest) Christmas sweaters.
Price – "You get what you pay for" stands true to its words, for the most part, that is. Believe it or not but there still are brands who supply quality apparel without charging an arm and a leg. Nevertheless, before you make your purchase we suggest you really consider the price when compared to the material that's being used, the artwork and design on the jumper as well as how secure and seamless the stitches are.

Christmas Jumper FAQs
Q: What are Ugly Sweater Parties?
A: Well, the definitive is in the name! An Ugly Sweater party is where you round up your best mates and party together wearing the ugliest party apparel. These parties have become extremely popular over the festive season where party guests are encouraged to wear hideous holiday jumpers and knitwear. It's all in the name of good fun and having a laugh together– all in the good name of spreading Christmas cheer we say!
Q: When Is National Ugly Sweater Day?
A: Yup! There's a day specially dedicated to that hideous sweater you have hidden at the back of your closet! National Ugly Christmas Sweater Day is celebrated on the third Friday of December each year. This year (2018), it falls on Friday the 21st of December. To participate in this event all you have to do is purchase an ugly Christmas sweater, wear it all day long and share the day with your friends – quite festive, right?
Sources
What Are Ugly Sweater Parties? - Urban Dictionary
Sign Up Now
GET THE VERY BEST OF GEARHUNGRY STRAIGHT TO YOUR INBOX