Last updated:
04 Dec 2020
16 Best Christmas Jumpers For Men (Review) in 2021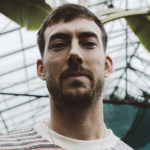 Your guide to this article today is by fashion expert Jacob Messer
Published
October 5, 2018
Support us! GearHungry may earn a small commission from affiliate links in this article.
Learn more
Christmas is a time to be jolly, and what says "jolly" more than a festive seasonal jumper that's been designed to fit in with the holiday theme! Yup, we're talking Xmas sweaters for men here! Speaking from a woman's perspective, there's nothing more attractive than a man who really gets into the swing of things come Christmas time – so dudes, time to shop for some holiday sweaters that will get you into the spirit of the season while keeping you snug and warm during the cold winter days. To help you with your shopping expeditions, we've rounded up some of the best Christmas jumpers for men that we personally find appealing, funny…and so darn ugly that their irony makes us want them even more!
The Best Christmas Jumper
Christmas Jumper Buying Guide & FAQs
How We Chose Our Selection of Christmas Jumpers
While the sweater images greatly influenced our decision and we made sure to choose a mixture of both funny and more modest designs, we also took the following factors into consideration:
Brand – While we are not worried about fancy and popular brand names, we definitely do take a brand's reputation and consistency into consideration. We narrowed down our list to include a few old brand names as well as some new kids on the block. With each one that made the cut, however, we ensured that the brand delivered the quality it promised while maintaining a good aftersales service too.
Quality – Christmas jumpers really do add to the Christmas spirit, but if your new beloved sweater starts to unravel at the first party of the season, you're going to be left feeling a tad sour. This is why we make sure that we put quality before the design to ensure that you will be happy with the standards of the garments as well as enjoy the comfy fit, no matter which sweater you choose from our list above. It's our intention to keep you snug and warm come the festive season.
Reviews – If you want to be a hit at the next party, then it's a good idea to stick to something that the crowds are already raving about. When we compile our list of the best Christmas jumpers for men, we take what the reviewers say seriously. While a brand will always speak highly of its products, we prefer to get a second opinion from reviewers who have "been there done that" – this way we can rest assured knowing that we have others out there who can back up our claims!
Price – We want you to spend your Christmas budget wisely, so we have strategically chosen the items on our list to not only offer a variety of different designs and types of jumpers, but we also made sure that there are different price options too. The good news is that we managed to source some affordable pieces without skimping on quality and awesome designs! In fact, after purchasing your gifts, there might just bee room in your wallet to buy an extra Christmas sweater for yourself too!

Features To Look For In Christmas Jumpers
Materials – Comfort is definitely key and this means that we want to avoid jumpers and sweaters that are going to leave us feeling itchy and slightly irate. So, when searching for the ideal men's Christmas sweater, pay attention to what fabric is being used. Pure cotton material is lightweight and breathes easily, but can also be a bit costly. Some synthetic fabrics, on the other hand, replicate cotton almost to the tee and are a little easier on the pocket. And then you get blended sweater fabric that usually contains 50% cotton and 50% polyester, this type of fabric is a hit or a miss and can either fit comfortably or lean towards being on the heavier side. If it's knitwear you are looking for, then pay attention to the wool and look for jerseys that are soft and silky to the touch. Whichever material your garment is made from, make sure that it comes with clear cleaning instructions to avoid shrinkage or the possibility of the different dyes running into each other.
Design – So, is it really an ugly Christmas sweater you are after? While you can choose a jumper with the ghastliest artwork ever created, the rest of the sweater/jumper should be sleek and comfortable in design. Is it a crew neck or a V-neck you are after? Are you looking for a slim fit design or something a little on the baggy and roomy side? And what kind of edging appeals to you? These are design elements that you will need to consider when searching for the best (or ugliest) Christmas sweaters.
Price – "You get what you pay for" stands true to its words, for the most part, that is. Believe it or not but there still are brands who supply quality apparel without charging an arm and a leg. Nevertheless, before you make your purchase we suggest you really consider the price when compared to the material that's being used, the artwork and design on the jumper as well as how secure and seamless the stitches are.

Christmas Jumper FAQs
Q: What are Ugly Sweater Parties?
A: Well, the definitive is in the name! An Ugly Sweater party is where you round up your best mates and party together wearing the ugliest party apparel. These parties have become extremely popular over the festive season where party guests are encouraged to wear hideous holiday jumpers and knitwear. It's all in the name of good fun and having a laugh together– all in the good name of spreading Christmas cheer we say!
Q: When Is National Ugly Sweater Day?
A: Yup! There's a day specially dedicated to that hideous sweater you have hidden at the back of your closet! National Ugly Christmas Sweater Day is celebrated on the third Friday of December each year. This year (2018), it falls on Friday the 21st of December. To participate in this event all you have to do is purchase an ugly Christmas sweater, wear it all day long and share the day with your friends – quite festive, right?
Sources
What Are Ugly Sweater Parties? - Urban Dictionary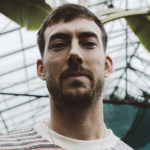 Our resident fashion and grooming expert, Jacob Jacob has made waves in the menswear scene with the emergence of Bound, an online store which he started in June 2018. Knowing the fashion industry from the bottom up, he is well versed in garment designing and produces some of the highest quality gear that bridges streetwear and contemporary menswear.