Best Chalk Bags In 2021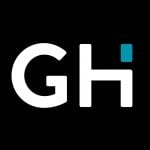 This product guide was written by GearHungry Staff
Last Updated
April 30, 2019
GearHungry Staff
GearHungry Staff posts are a compilation of work by various members of our editorial team. We update old articles regularly to provide you the most current information. You can learn more about our staff
here
.
GearHungry may earn a small commission from affiliate links in this article.
Learn more
Climbing chalk has been an important part of a climber's kit for years. It provides extra grip on your hands, to stop you slipping on a rock or boulder. And, you need somewhere to keep it when you're mid-climb. Any climber will know that you want easy access to all your equipment, to avoid distraction from the task in hand. That's where the chalk bag comes in. It's a humble but essential piece of kit that every climber, beginner right through to expert, needs in their arsenal. For this buying guide, we've been searching for the best chalk bag, and we've narrowed it down to our top four.
The Best Chalk Bag




The Sukoa Chalk Bag is definitely one of our favorite products on this list. It's actually the cheapest as well, but not by much at all. The reason we've chosen it as our Best Value product is that it's one of the most practical multi-purpose climbing bags out there. On the product description, Sukoa makes it pretty clear that you can use this bag for all sorts of things, not just climbing. It's also suitable for weightlifting, bouldering, gymnastics, and CrossFit. And they're just the sports that might require you to chalk up your hands. It can be separately used as a tactical ammo pouch for hunters, a DIY pouch for your nuts and bolts, or a little bag for taking out on bike rides.  So, it's a pretty versatile little bag.
The reason it's useful in so many different situations is that it has two large zippered pockets. There's a full-length pocket that can accommodate a large smartphone (like the iPhone 7 or Galaxy S8) and a smaller pocket of your keys and cards. On top of that, the main compartment, which is designed to hold your chalk, can also be used as a storage pouch. It's not as big as the compartment on the DMM chalk bag, but there's still enough space, even for people with shovel hands. Plus, it has an adjustable drawcord closure, which pulls tight enough to stop any chalk from spilling from the bag.
The outside of the bag has an easy-to-use belt, that you can pull around your waist and attach with the quick-clip. Or, alternatively, you can clip it to your harness or carabiner using the two loops on the back of the bag. This gives you plenty of options to safely attach it and keep it out of your way.
For the price, it's pretty well-made. The whole thing is made out of premium-quality water-resistant material, to stop your chalk and valuables from getting wet. Of course, it's not as high-quality as the DMM bag, but at a third of the price, you can't really expect it to be. On the plus side, it is backed up by a lifetime guarantee. If you're not satisfied with the product in any way, they'll give you your money back. 
Key Features:
Drawcord closure
Two loops
Quick-clip belt
Water-resistant material
Two zippered pockets
Specification:
Brand

Sukoa Sports

Weight

2.4 ounces
GGBuy Drawstring Highend Rock Climbing Chalk Bag




Our third product in this list is the GGBuy Chalk Bag. It's another budget option and was a strong contender to be our Best Value product. It's less than a dollar more expensive than the Sukoa Chalk Bag, but other than that it's pretty hard to decide between the two. The company that makes this bag is pretty much unknown. They don't seem to have a website and just make cheap sportswear products for Amazon. However, in spite of that, the quality of this bag is really impressive.
It's made from 600D Oxford polyester, which is one of the most commonly used materials for making camping equipment, backpacks, and other hardwearing items. The reason it's so popular is that it's cheap and tough. This makes this bouldering chalk bag really durable, as well as pretty much waterproof. The company claims that it's tested rigorously to ensure that it will last for years, but they don't offer any proof of this testing, so it's hard to back up.
The bag itself has an old-school military look, thanks to the khaki color scheme. It's also got military-level functionality. There are pockets on every side of the bag, including a mesh pocket. One of the pockets is plenty big enough to hold a large smartphone. The only problem is that it doesn't have any zippered pockets. Of course, there's no reason that your valuables should fall out because this bag easily stands up itself. But a zippered pocket definitely gives you peace of mind.
The bottom line is that this is another great multi-use bag. Although, we're not completely convinced that it was designed with rock-climbing in mind. It's quite difficult to open with one hand and there's a pocket inside where the chalk would normally be. One customer also complained that the drawstring broke after a few weeks, which would render it pretty useless for holding chalk. Having said that, if you're just getting into climbing, it's a great bag to get you started. Make sure you also check our guide to the best climbing ropes.
Key Features:
Drawcord closure
One loop
Waterproof
600D Oxford polyester
Four unzippered pockets
Specification:
Brand

GGBuy

Weight

3.2 ounces
Black Diamond Mojo Zip Chalk Bag

The last chalk bucket for climbing on our list is the Black Diamond Mojo Zip Chalk Bag. We've selected it to be our Premium Product on this list for two main reasons. Firstly, the quality of the bag is amazing. The materials used are extremely durable and waterproof, to keep your chalk perfectly dry. You can often tell the quality of a product like this by looking at the stitching around the bag – every stitch is perfectly symmetrical and there are no loose ends. This gives us faith that this could be your chalk bag for years to come. Inside the bag, it has a fleece-lined interior, which provides the perfect base for the chalk to sit on. Plus, the bottom of the chalk bucket is made from TPU abrasion-resistant materials. That gives the whole a product a really solid, bottom heavy feel.
The second reason we like it so much is the way it looks. Out of all the chalk bags on this list, this is the best looking. With the Black Diamond logo, two-tone color scheme, and choice of four different colors, it will really stand out when you're climbing or weightlifting.
In terms of functionality, it's not bad either. The only real problem with it is the fact that it's smaller than a lot of chalk bags. That means it's not big enough for long climbs and probably won't be suitable for people with bigger hands. This also means that the pocket doesn't have space for a smartphone, which is a big problem for some people. On the plus side, the pocket is zippered, but you're only going to be able to fit your keys and cards inside. Whether this is a problem or not is up to you really. It's got a brush holder, which you can use to hold your essential climbing tools. It's also got a webbing belt with a quick-release buckle. This is a great little addition if you don't want to attach your chalk bag to your harness.
This is without question one of the best chalk bags on the market. Black Diamond is a well-known climbing equipment company, so you can really trust their kit. Plus, it's going to make you look great whilst you're doing it. Our handy guide to the best 0000features more great products like this. 
Key Features:
Cord lock closure
One brush loop
Webbing belt with quick-release buckle
Waterproof
One zippered pocket
Four color options
Specification:
Brand

Black Diamond

Weight

3.2 ounces
321 STRONG Refillable Chalk Ball

Next up, we've got something slightly different for you. The 321 Strong Refillable Chalk Ball is basically a cotton sock filled with chalk. It might not look quite as professional as the other chalk bags on this list but it serves the same purpose. There are a couple of reasons we think this is one of the best chalk bags on the market, especially for beginners. First, it's competitively priced and comes filled with chalk. That means, for less than $10, you can be prepared for your next climb. If you're new to climbing, this is a much more cost-effective solution than buying a premium chalk bag. 
Secondly, it's much less messy than it looks. Because the cotton sock is white, it looks like it's covered in chalk but we've actually found this to be one of the cleanest solutions. To access the chalk, you loosen the drawstring and dip your fingers in. Sure, a small amount of chalk might fall out but certainly no more than with a standard chalk bag. Like we said, it comes filled with non-toxic, pigment-free, fine-powdered white gym chalk and it's easy to refill when it's empty. 
The last thing we like about the 321 Strong Refillable Chalk Ball is that it's been road-tested by thousands of customers on Amazon. That isn't the only basis for this review but it certainly makes it easier to recommend. If thousands of customers are happy with the performance, it's safe to say you'll be happy as well. 
Key Features:
2.3-ounce capacity 
Premium-grade cotton sock 
Filled with non-toxic, pigment-free, fine-powdered gym chalk
Comes in a reclosable ziplock bag
Specification:
Brand

321 STRONG

Weight

2.5 ounces
Chalk Bag Buying Guide & FAQ
How We Chose Our Selection Of The Best Chalk Buckets
Brand – There are a lot of well-respected brands that make climbing equipment. We considered all of them when we were searching for the best climbing chalk bag. However, we looked past the brand and made sure that each product met our high standards.
Reviews – Whenever we write a product buying guide like this one, we check out hundreds of customer reviews. We believe that this is one of the best ways to find an honest opinion about a product. You can read the product description and check out the images, but customers are the people who are living with the product every day. We also read other expert chalk bag reviews to see if we can find any opinions that differ to our own.
Price – Everyone has a different budget. For some people, climbing is the sole reason they get up in the morning, and therefore they want the best climbing chalk bucket money can buy. For others, it's just a hobby and they need something affordable to do the job. For the cheapest product on our list, check out the Best Value. And, for the most expensive, check out the Premium Product.

Features To Look For In Chalk Bags
Stiffened rim - This feature's essential because it makes it easy to dip your hand in and grab some chalk. You don't want to be fiddling around when you're halfway up a rockface.
Fleece lining – This keeps the chalk in the bag and makes it easy to spread it evenly over your hands. Without a fleece lining, the chalk would sprinkle out of the bag every time you opened it.

Cord and toggle closure – The cord and toggle closure are important because they stop the chalk from spilling around when you chuck it in your bag.
Bag belt – This feature is handy because it lets you slide the bag from front to back, to keep it out of the way when you're climbing.
Zippered pocket - If you don't have any pockets in your climbing attire this feature will be very useful. You can store your keys, phone, or other valuables inside.
Brush loop - This is designed to hold a brush for when you need to clean old chalk off your hands.  Some bags will have multiple brush loops to hold various different tools.

Chalk Bag FAQ
Q: What is a chalk bag?
A: A chalk bag is a simple and essential piece of climbing equipment. It's basically a small bag or bucket to hold your climbing chalk. It can either be attached to a belt or your harness and has a hardened rim to make it easy to access when you're climbing.
Sign Up Now
GET THE VERY BEST OF GEARHUNGRY STRAIGHT TO YOUR INBOX