Last updated:
16 Oct 2020
4 Best Chalk Bags (Review) In 2021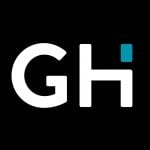 This product guide was written by GearHungry Staff
Climbing chalk has been an important part of a climber's kit for years. It provides extra grip on your hands, to stop you slipping on a rock or boulder. And, you need somewhere to keep it when you're mid-climb. Any climber will know that you want easy access to all your equipment, to avoid distraction from the task in hand. That's where the chalk bag comes in. It's a humble but essential piece of kit that every climber, beginner right through to expert, needs in their arsenal. For this buying guide, we've been searching for the best chalk bag, and we've narrowed it down to our top four.
The Best Chalk Bag
Chalk Bag Buying Guide & FAQ
How We Chose Our Selection Of The Best Chalk Buckets
Brand – There are a lot of well-respected brands that make climbing equipment. We considered all of them when we were searching for the best climbing chalk bag. However, we looked past the brand and made sure that each product met our high standards.
Reviews – Whenever we write a product buying guide like this one, we check out hundreds of customer reviews. We believe that this is one of the best ways to find an honest opinion about a product. You can read the product description and check out the images, but customers are the people who are living with the product every day. We also read other expert chalk bag reviews to see if we can find any opinions that differ to our own.
Price – Everyone has a different budget. For some people, climbing is the sole reason they get up in the morning, and therefore they want the best climbing chalk bucket money can buy. For others, it's just a hobby and they need something affordable to do the job. For the cheapest product on our list, check out the Best Value. And, for the most expensive, check out the Premium Product.

Features To Look For In Chalk Bags
Stiffened rim - This feature's essential because it makes it easy to dip your hand in and grab some chalk. You don't want to be fiddling around when you're halfway up a rockface.
Fleece lining – This keeps the chalk in the bag and makes it easy to spread it evenly over your hands. Without a fleece lining, the chalk would sprinkle out of the bag every time you opened it.

Cord and toggle closure – The cord and toggle closure are important because they stop the chalk from spilling around when you chuck it in your bag.
Bag belt – This feature is handy because it lets you slide the bag from front to back, to keep it out of the way when you're climbing.
Zippered pocket - If you don't have any pockets in your climbing attire this feature will be very useful. You can store your keys, phone, or other valuables inside.
Brush loop - This is designed to hold a brush for when you need to clean old chalk off your hands.  Some bags will have multiple brush loops to hold various different tools.

Chalk Bag FAQ
Q: What is a chalk bag?
A: A chalk bag is a simple and essential piece of climbing equipment. It's basically a small bag or bucket to hold your climbing chalk. It can either be attached to a belt or your harness and has a hardened rim to make it easy to access when you're climbing.
The best!
Gear, gadgets & stuff for men
Straight to your inbox