Best Celebrity Cookbooks In 2021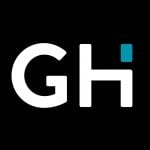 This product guide was written by GearHungry Staff
Last Updated
March 31, 2021
GearHungry Staff
GearHungry Staff posts are a compilation of work by various members of our editorial team. We update old articles regularly to provide you the most current information. You can learn more about our staff
here
.
GearHungry may earn a small commission from affiliate links in this article.
Learn more
It's easy to imagine that celebrities don't know their left from right in the kitchen, but a good number of them have proved us wrong in so many ways. Funny enough, A-list actors or singers who we'd normally imagine have a line-up of cooks to make the most lip-smacking delicacies, also have some awesome cooking tips in the kitchen. Yes, some of them won't last five minutes in the kitchen, but a good number of them have written cookbooks that have gone down in history. We need to realize that as famous as these celebrities are, many live a pretty regular, humble and basic life. And over the years, many celebrities from Snoop Dog to Chrissy Teigen have produced unique, humorous and really juicy cookbooks that have had everyone talking and trying out new recipes. Here are some of the best celebrity cookbooks of all time.
The Best Celebrity Cookbook
Cravings: Recipes for All the Food You Want to Eat: A Cookbook




Supermodel Chrissy Teigen brings her A-game in Cravings: Recipes for All the Food You Want to Eat: A Cookbook. It's not straight-to-the-point boring, it's witty, filled with nice quotes and inspiring background stories that are not just fun to read but simply irresistible. Plus it's not filled with sophisticated or almost unreal recipes, instead, it's packed with meal inspo's and ingredients you could easily find in the kitchen or at a nearby store. Spicy, sweet, juicy, crunchy or sticky, this cookbook brings it all, it's food practically anyone that has a mouth and a stomach can relate to.
Just like the name implies, most of the recipes are the answers to those gnawing guilty-pleasure foods we'd been looking forward to or didn't even know existed. Combining some of the simplest ingredients to make a whole new meal is just one of those other things Chrissy has proven she's great at. Enjoy the fascinating recipes she shares from honey butter chicken wings to vegetable tortilla stew, as well as some breathtaking photos of her and John Legend at the side. You may also like some of the best recipe organizers from our list, so check them out.
Key Features:
Funny and humorous
Packed with easy-to-cook recipes
In-Depth ingredient list
Beautiful food photos
Specification:
Authors

Chrissy Teigen, Adeena Sussman
From Crook to Cook: Platinum Recipes from Tha Boss Dogg's Kitchen

It was a surprise to us all when we saw Snoop Dog working his magic with Martha Stewart on their hit TV show together. It was only a matter of time before he joined the league of his co-host and released his own cookbook. We are totally here for it, From Crook to Cook: Platinum Recipes from Tha Boss Dogg's Kitchen is definitely a classic. If you are looking for a down to earth cookbook with simple recipes for a change, the 17-time Grammy-award nominee has you covered. You'd think it was all about deep-fried chicken and the sorts, however, there's a variety from meals to cook, fry, grill, and even bake. It's fascinating just how much Snoop knows about the kitchen, including some perfect cocktail recipes for those chill date nights or get-togethers you have planned. With a nice story and theme to it, this book is hands down one of the best celebrity cookbooks out there.
Key Features:
Up to 50 recipes
First cookbook from Snoop Dog
Classic, soul food and cocktail recipes
Real stories included after every recipe
Back to the Kitchen: 75 Delicious, Real Recipes (& True Stories) from a Food-Obsessed Actor



You may have enjoyed Freddie's phenomenal acting in movies from movies like she's all that, and now he's bringing all that talent to the kitchen. Freddie Prince Jnr isn't hiding it, he's an amazing actor who loves to cook and eat. Freddie Prince junior showcases his culinary skills in the Back to the Kitchen Cookbook, with 75 tried and true recipes. He has been preparing meals for his family whenever he is not working on much-loved films like Star Wars rebels and she's all that. Now he's sharing those amazing delicacies in this all-new cookbook. His Puerto-Rican heritage and knowledge of Mexican cuisine make his food stand out in flavor and spice. This family-focused cookbook doesn't just spill all those mouth-watering rich, traditional recipes; it also shares some true family stories that are truly inspirational and interesting to read. For more great titles like this, check out our guide to the best coffee table books.
Key Features:
Features beautiful family photos
Hilarious true life stories shared
Quick and simple home recipes
Interesting intros
Specification:
Authors

Freddie Prinze Jr. & Rachel Wharton
The Kind Diet: A Simple Guide to Feeling Great, Losing Weight, and Saving the Planet

Alicia Silverstone shows us some of the healthiest ways to live with this The Kind Diet Cookbook. It's a breath of fresh air for individuals who are more concerned with what goes into their stomachs, and of course how the way they live affects the environment. Silverstone provides her celebrity perspective of just how creative, delicious, safe, and healthy vegan food can be. So if you are already on a vegan diet, or newly transitioning, this would be a great start on some cool recipes to win some more family and friends over. Delving into purely plant-based foods could be concerning, especially when there are seemingly only some vitamins and minerals to benefit from. She addresses this in her cookbook providing benefits to this diet, different ways to switch it up in the kitchen while still enjoying the benefits from the different nutritional food groups.
Key Features:
Plant-based diet recipes
Information on how to transition to plant-based recipes
Delicious dessert recipes that are still very delicious
Instructional manual on healthy eating
My Life on a Plate: Recipes From Around the World

Sometimes it's easy to get caught up with the regular cuisine you are used to, and even think it's superior to other cuisines. However, this masterpiece 'My Life on a Plate' by Kelis features different recipes from around the world that might encourage you to dip those legs in the water a bit. The amazing thing about this book is how Kelis shares some parts of her personal life and experiences we didn't know while sharing some of the most delicious recipes she has learned and developed while traveling the world. It's a great way to stay right where you are and experience the awesome delights other continental cuisines offer. From her Puerto Rican heritage to Jamaica, Malaysia, and even Swedish dishes, get ready to roll up your sleeves and enjoy some of the best meals from around the world. You may also be interested in some of the best books for entrepreneurs, so be sure to check them out.
Key Features:
Inspirational story to go with each recipe
Kelis first cookbook
Different inter-continental cuisines
Beautiful photos
Ziggy Marley and Family Cookbook




It's great when our favorite celebrities come up with a cookbook, so we know a little more about their food preferences, how they eat, and how well they cook. It's a whole new level when even more members of their family join in on the fun. We see that in the Ziggy Marley and Family Cookbook; his wife, sister, daughter, and mother-in-law join in the fun and chip in some mouth-watering recipes. Focusing on a more healthy approach, there are a good number of finger-licking recipes that won't pose any risks to your health. There's a good combination of meat and fish dishes, vegetarian dishes as well as vegan meals as well. Regardless of life, you are accustomed to, there's definitely a delicious recipe for you.  The directions are easy to follow and the book is quite interesting to flip through. It's not just a projection of some of the family's best dishes; it's a celebration of their Jamaican heritage, family bonds, and healthy living.
Key Features:
Organic food ingredients
Up to 54 family recipes
Vegetarian, vegan and gluten-free recipes
Jamaican-inspired recipes
Desserts LaBelle: Soulful Sweets to Sing About

We love to hear her sing, sit back and enjoy the levels her beautiful melodies reach, the powerful, in-control tones, and the mesmerizing notes she hits. Now, Patti is taking us to the kitchen with this Desserts LaBelle: Soulful Sweets to Sing About Cookbook. It's a baker's delight cookbook, filled with page after page of sweet home pastries and sweets you'd love to have at home or serve at that tea party. Celebrity cookbooks could sound a bit vague and not worth the time of the day, not this one, Patti took us all the way to the Church. She shares the recipes of some of her most famous, mouth-watering pies and if you get the simple recipe right, you could be one of the many making her irresistible sweet delights. With various tips and tricks to benefit from, steal a long peak into decades of tried and tested recipes that would make mouths water any day, anytime. If you are also into fitness, be sure to check out our selection of the best strength conditioning books.
Key Features:
Beautiful photos of almost all the recipes
Simple ingredient list and recipes
More than 300,00- copies sold
Includes recipe of famous sweet potato pie
Italy is one of those countries that have enjoyed an enviously celebrated cuisine worldwide. So when the Tucci family comes together to make a cookbook, there's no guessing the outcome. It doesn't matter your heritage or cuisine, Italian dishes have been integrated into our everyday meals, and now a cookbook that spills more secrets to their delicious dishes is right at the fingertips. From spicy pasta dishes to richly filled lasagne, it's a cookbook we just can't resist! Have your kitchen brimming with some of the most inviting flavors and fragrances of good home cooking, all paired with signature bottles of wine to go. It may not be for amateurs but hey, never say never; get your hands on this book and you may just surprise yourself. Sweet and savory, desserts, salads, and filling dinners, the Tucci Cookbook has it all.
Key Features:
Over 200 irresistible recipes
Each recipe is paired with a complimentary wine
Engaging stories from the families kitchen
Beautiful photography
Food, Health, and Happiness

A lot of people are not that accepting celebrity cookbooks for various reasons, but there's one thing we know, when Oprah talks, we listen. She's one of those few voices that get almost unrivaled attention because of her exemplary life and journey. Years ago, she shared stories on her unhealthy weight gain and battle with unhealthy foods that she enjoyed so much. So when this Food, Health and Happiness Cookbook came out, it was only normal that its popularity would sky-rocket. She shares some of her favorite recipes in such a simple yet thorough way, as well as some of the best recipes from her favorite chefs; all healthy yet delicious. Un-fried chicken, apple salads, Tuscan kale, and Pasta primavera; all fresh, nutritious, and delicious food recipes that can still be enjoyed with family and friends straight from the desk of one of the most influential women in the world. If you want to improve the quality of your life, you may find useful some of the best self-help books from our list.
Key Features:
Delicious and healthy recipes
Easy to prepare home meals
Personal essays and memories shared
Beautiful pictures to go
Fast Cakes: Easy Bakes in Minutes




Mary Berry brings us this sweet, baking book that we can trust, after all, she is a top judge on The Great British Baking Show. What's even better is what she is promising; fast cakes and bites for bakers who need the extra time. This do-it-quick method doesn't just go for one recipe, but for multiple recipes that can be practiced at home. From cakes to pies, cookies, buns, scones, and bread that you can make with your family, friends, and kids, Mary Berry's Fast Cakes: Easy Bakes in Minutes promises unbelievable bake-times. Some of the pastries could be done and served in 10 minutes, it's a baker's dream come true! It's quick and easy baking for the amateurs and the baking experts right from Britain's much-loved baking show judge. If you love the show, you'll love this simple yet generous book that depicts the wisdom and expertise of Mary Berry when it comes to sweet bites we all love and crave.
Key Features:
Quick and easy recipes
All-in-one method preparation recipes
Over 150 recipes to bake
1 out of over 70 cookbooks written by Mary Berry
Whiskey in a Teacup by Reese Witherspoon



Award-winning actress and producer Reese Witherspoon takes us all on a Southern Journey with this Whiskey in a Teacup Cookbook. It's more than your everyday cookbook, it's a memoir, southern living guide with some entertainment/hosting tips and even beauty hacks on the side. Witherspoon tells all in this cookbook while she shares some of her favorite recipes inspired by her Grandma, Dorothea's cooking. Grandma Dorothea also inspired the title of this book, which is a sort of ode to southern women; the right amount of beauty and confidence makes the woman 'whiskey in a teacup'. Beautiful, seemingly delicate on the outside but strong and fiery on the inside is how Reese's Grandmother describes the Southern woman. This delectable book has Reese Witherspoon's recipe for the seasoned southern woman, as well as actual food recipes she could add to her arsenal and stun at the next house party.
Key Features:
Up to 50 delicious Southern Recipes
Lists her favorite Southern traditions
Lavish lifestyle guide
Beauty and style tips
Pull Up a Chair: Recipes from My Family to Yours

Celebrities share some of their life's secrets sometimes, while half the time the gist gets leaked by the paparazzi and news blogs all too soon. However, cookbooks are a little of an offering of the writer's expertise in the kitchen, as well as some bits and pieces of their childhood, family life, and experiences. Tiffany Thiessen, known for her roles in 'Saved by the bell' and '90210', the actress went on to host the series, Dinner at Tiffany's where we really see her culinary skills shine through. Most of her recipes are classics we can relate to with a twist, of course. Now a good number of those tweaked recipes Tiffany has up her sleeves are written down in this Pull UP a Chair Cookbook for our express enjoyment. From stuffed French toast to curried devilled eggs or mom's cream cheese pie, there are so many recipes passed down from her family to yours. With tidbits of her lovely childhood and some nice inspiring stories, pull out a chair, and get ready to be schooled.
Key Features:
Beautiful photography
125 recipes
Debut cookbook
Recipes and tips for picky eaters, parties and potlucks
The Clean Plate: Eat, Reset, Heal

Gwyneth Paltrow has earned a Bestseller status thanks to the beautiful recipes she provides in all her cookbooks. The Clean Plate: Eat, Reset, Heal is one of her most recent cookbooks that detail healthy recipes that could change life as you know it. Most of our fitness and health goals ride on the food and lifestyle choices we are able to make. Instead of going at it alone, Gwyneth Paltrow's new book guides us into realms of delicious, juicy yet healthy home-made meals. She includes meal plans that can be tweaked and personalized that are all simple to make, undeniably delicious and most importantly, healthy. There are meal plans, healthy smoothies and juices, and cleanses that would help anyone on their health or weight loss journey. Delicious snacks like butternut squash tacos, chocolate pia pudding or turkey burgers are just some of the healthy sweet and savory treats featured in the cookbook.
Key Features:
125 recipes
Rejuvenating and healthy meal plans
Cleansing juices and smoothies
Beautiful photography
Cookin' with Coolio: 5 Star Meals at a 1 Star Price

Coolio convinces us with his Cookin' with Coolio: 5 Star Meals at a 1 Star Price Cookbook, of his culinary expertise. Yes, he has been rapping for years, but apparently, he's been cooking for even longer. With the opportunity of cooking from such an early age of ten, he shares some of the most creative soul food recipes that are a total bang for the buck. Black-Asian inspired foods and ghetto-Italian foods take center stage in his recipe book. Falling off the bone chicken, finger-licking sauces, and soul rolls are just some of the delicious kind of food he cooks. The real humor is in the ghetto names he gives all the chapters; pasta like a Rasta, how to become a kitchen pimp, chillin' and grillin'. Coolio promises to have you cooking 5-star dishes with a 1-star price at the end of this read, as well as getting you accustomed to some of the coolest slang while having fun in the kitchen.
Key Features:
Black-Asian fusion food
Recipes with slang and an attitude
Ghetto Italian recipes
Easy step-by-step instruction
Paula Deen's Southern Baking




It's not every day you get an expertly written celebrity baking cookbook that ticks all those sweet-treat boxes like Paula Deen's Southern Baking. Her recipes are for the bakers who love delightful and unique home-baking with a little twist. There's a recipe to switch things up when hosting family/friends or going for picnics and potlucks. There's always a sweet tooth in the family, and no matter how much we like to deny it, there's nothing more comforting than well-baked cake. Paula Deen provides step-by-step instructions on different pastries and treats you can try from your home kitchen. From crispy cornbread to flaky buttermilk biscuits, fluffy meringue-topped banana pudding, or carrot cake with cheese toppings, this cookbook is all about those guilty pleasures you've been craving. Since family dinners and get-togethers are incomplete without great-tasting desserts, these tried and true recipes will definitely set the table for memorable desserts and treats. It also makes an ideal gift for foodies in your life.
Key Features:
Tried and true recipes
Colorful photos on each page
Staple ingredients
Easy-to-follow recipes
Sign Up Now
GET THE VERY BEST OF GEARHUNGRY STRAIGHT TO YOUR INBOX