Best Bug Zappers In 2021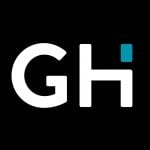 This product guide was written by GearHungry Staff
GearHungry Staff
GearHungry Staff posts are a compilation of work by various members of our editorial team. We update old articles regularly to provide you the most current information. You can learn more about our staff
here
.
GearHungry may earn a small commission from affiliate links in this article.
Learn more
Most people would agree that if we happen to live in a part of the country with a very agreeable climate, we should really try to make the most of it. Of course, outdoor lovers who hate to get bitten by bugs will make sure they have something to help prevent such a nasty piece of business.
But although it's true to say that there are heaps of options inreliable bug bashers, it is not always straightforward making the right decision in such items. One thing is for sure though, sitting out the back without proper protection from mosquitos and other insect pests will lead to discomfort.
Not only is it undesirable to end up with lumps and rashes as a result of being bitten or stung by bugs but some of these annoying creatures pass on potentially fatal diseases. And it's not just ourselves that we need to keep safe from insect bites but also any furry friends we have around the home.
And although ticks are the deadliest of all insects for dogs and cats as well as their keepers, the life-threatening microorganisms carried by mosquitos are something to take very seriously indeed. By purchasing one of the options in the best bug zappers included in our list, it should be easier to have bug-free evenings out on the patio.
However, as opposed to being in too much of a hurry to do something to hit back against the menacing mosquitos in your backyard, it's wise to take your time when selecting a bug zapping machine. In fact, some zappers featured on our guide can be used for lighting up outdoor areas at our home or place of business.
Security conscious business owners that appreciate the benefits of lighting up some of the darker parts of their company premises to try to deter would-be burglars are bound to look for a model of bug blasters that can be easily utilised as a security light. Online purchasers hoping to get some good insight into bug killers on the market today should feast on the fantastic options we have set out below.
The Best Bug Zapper
Flowtron BK-15D Electric Bug Zapper

The Flowtron BK-15D not only kills a lot of bugs, but it will also look great on your patio. As a bug killer, it has a killing grid that's powered by a high-voltage transformer. Although it's designed not to clog up, if there are enough bugs around, you'll have to clean it out regularly. The insect remains are supposed to drop to the ground and fall back into the ecosystem, but they tend to get caught up in the grate. It uses USDA-tested Octenol attractant, which is proven to lure mosquitoes. It comes with a 30-day cartridge, but you'll have to buy replacements after that. In addition to that, it has a 15-watt high-intensity UV bulb that attracts all sorts of flying insects. We were also impressed with how tough this thing is. It has a weatherproof polycarbonate body that won't rust, crack, or fade. Plus, on top of that, it has a two-year warranty.
Key Features:
High-voltage killing grid
Non-clog design 
15-watt UV bulb 
½ acre coverage 
Uses USDA-tested Octenol attractant
Made from weatherproof polycarbonate 
Two-year limited warranty 
Specification:
Brand

Flowtron

Model

BK-15D

Weight

4.14 pounds
BLACK+DECKER Electric Bug Zapper

Insects aren't just a problem outdoors. Sometimes, if you leave a light on inside, your place can get overrun by little flying pests. The Black & Decker Bug Zapper is designed to be used indoors or under a covered shelter. It uses a commercial-strength UV light to attract insects, which means there are no harmful pesticides or dangerous traps lying around. Then, it collects the insect remains in a handy little tray that's super easy to clean. It even comes with a cleaning brush to keep it clean. It can cover an area up to 6,000 sq ft, has a hanging chain for easy installation, and doesn't make a whole lot of noise. 
Key Features:
Covers up to 6,000 sq ft
Commercial strength UV light
Collection tray & cleaning brush 
Hanging tray 
Quiet operation
Specification:
Brand

Black+Decker

Weight

5.64 pounds
Black Flag BZ-40-DX 40-Watt Bug Zapper

The Black Flag BZ-40-DX is an affordable and attractive way to control flying insects in your yard. It has an unassuming aesthetic that makes it look like a lantern, it covers a whole 1.5 acres, and it uses multiple methods to attract insects. Inside the cage is a powerful 5,500-volt UV blacklight that kills 40% more insects than other leading brands. In addition to that, it uses mosquito octenol that releases continuously for 30 days, after which you'll need to replace the cartridge. One thing we like about this electric bug zapper is the dusk-to-dawn sensor that knows when to turn on and off. It uses around 30% less energy than other brands and makes the bulb last for longer. 
Key Features:
Covers 1.5 acres
5,500-volt UV black light
Kills 40% more insects 
Uses mosquito octenol 
Dusk-to-dawn sensor
Specification:
Brand

Black Flag

Model

BZ-40-DX

Weight

4.09 pounds
Flowtron MC9000 Residential Bug Fighter

The Flowtron MC9000 Residential Bug Fighter is designed for serious bug control. If you are getting bitten as soon as you leave the house, this is the product for you. It's large, pretty loud, and very bright, so it's kind of impossible to ignore, but it does a remarkable job of controlling insects. With a 5,600 voltage killing grid, nothing that flies into the Flowtron MC9000 flies out again. It has a 120-watt UV bulb, attracting insects from two acres away. We've not seen this kind of power on any other unit, so it's pretty impressive. The only slight issue is that the ultra-bright bulb can ruin the ambiance of your garden. Still, it's better than being bitten. You can also double up the power by adding octenol attractant, but it's not necessary.
Key Features:
5,600 voltage killing grid 
120-watt UV bulb 
Covers two acres
No-clog killing grid
Octenol attractant optional
Specification:
Brand

Flowtron

Model

MC9000

Weight

13 pounds

The White Kaiman Bug Zapper isn't the most powerful product on this list. If you go outside and immediately get swarmed by flying insects, you should probably choose the Flowtron MC9000 or something else that powerful. However, if you only have a slight problem with flying insects or you're looking for a bug zapper for camping, this product is absolutely ideal. It has an 18-watt UV bulb that attracts flying insects from 1,500 square feet. The killing grid is an impressive 4,000 volts, so it's capable of killing any type of flying insect. However, it can be a bit of a pain to clean. We particularly like this bug zapper for camping because it doesn't need to be installed. Just plug it into the electricity and you're good to go. There is one slight design flaw – it needs to be hung eight feet high and the power cord is only around four feet long, so you'll need an extension.
Key Features:
4,000-volt killing grid 
1,500 square feet 
18-watt UV bulb 
No installation required 
3.6-feet power cord 
Specification:
Brand

White Kaiman

Weight

2.44 pounds
Flowtron BK-40D Electronic Bug Zapper

Even some of the more extreme animal lovers would have to agree with the idea that having bugs either inside or outside the home is not a good thing. Of course, this does not mean to say that we have to be outright brutal when getting rid of the swarms of mosquitos and other bugs that pay us a visit every single evening.
Indeed, in the advent of modern technology in zappers of insects, it's far easier to wipe out these pests in an instant – resulting in the little blighters barely feeling a thing before their very timely demise. By taking the time to mull over the range of impressive features of this bad boy, shoppers who find it hard to make a decision should be able to appreciate that this bug zapper deserves first place on our list.
However, don't just take our word for it – take some time out to do a bit of research on this and the other options we have presented to you – the reader. When going through the many positive reviews on this popular product, it will become clear that Flowtron BK-40D in the best bug zapper is a very good option.
And we don't need to be an expert on ways to eradicate flying insects that could do serious damage to our health as well as seriously mess up our canine companion or feline friend. But rather than wait too long to choose abug burner for your home and garden, it would pay to buy one of these termite terminators before you or your pet is badly affected by a bug bite.
One of the main reasons why some homeowners don't like the idea of having one or more insect fryers in the garden is that they are put off with cleaning away an army of dead bugs. However, this option and others mentioned in our list is a clog-free design – leaving the burnt bugs to fall to the ground where they will become part of the soli.
It goes without saying that sociable people that enjoy having friends over for dinner will need to make sure their guests are comfortable at all times. What could be better than keeping our friends happy by strategically placing one or more bug bashers in order to put a stop to random attacks from mosquitos. 
Key Features:
40-watt bulb
Waterproof polycarbonate
2-year warranty
USDA tested product
Outdoor use only
Specification:
Brand

Flowtron

Model

BK-40D

Weight

4.75 pounds

With over 6,000 positive reviews on Amazon, the HEMIUA Pro Bug Zapper is a safe bet. We can guarantee that if you put this outside on your balcony or decking area, it will attract bugs and it will kill them. As a consumer, that should be exactly what you want to hear, especially considering how many 'copycat' bug zapper products are out there that don't work at all. This unit uses a 15W high-intensity ultraviolet light that attracts all flying insects. They fly in and get killed instantly by the 4,200 voltage grid. Then, they fall into the removable tray, which you can twist off and empty out. It covers an area of 1000 sq. ft. and has a 53-inch power cord, so you don't need to use an extension cable. It's simple, super-effective, and affordable – everything we like in a product like this. 
Key Features:
15W high-intensity UV light 
4,200 voltage grid
Covers 1000 sq. ft. 
Removable tray 
53-inch power cord 
Specification:
Brand

HEMIUA

Model

Zap T6

Weight

2.36 pounds
Hoont Powerful Electric Bug Zapper



If you've got a large outdoor area, you need a bigger unit to cover it. With two high-intensity 10W UV bulbs, this bug zapper can attract flying insects in an area up to 6,000 square feet. The bulbs are large strip bulbs, which helps make them more visible to the insect. The only downside is that they will be more visible to you as well. Because of this, we'd recommend placing the bug zapper slightly away from where you normally sit. The bugs are killed by a 2,400 voltage metal grid and they fall into a removable tray, making the unit easy to clean. The Hoont Powerful Electric Bug Zapper can be used indoors or outdoors but it only comes with a four-foot cord, so you might have to install it with a power extension. 
Key Features:
2 x 10W UV bulbs 
2,400 voltage grid 
Covers 6,000 sq. ft. 
Removable tray 
4' cord 
Specification:
Brand

Hoont

Weight

3.91 pounds
Sign Up Now
GET THE VERY BEST OF GEARHUNGRY STRAIGHT TO YOUR INBOX