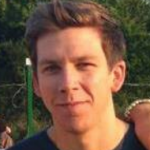 Most people would agree that if we happen to live in a part of the country with a very agreeable climate, we should really try to make the most of it. Of course, outdoor lovers who hate to get bitten by bugs will make sure they have something to help prevent such a nasty piece of business.
But although it's true to say that there are heaps of options inreliable bug bashers, it is not always straightforward making the right decision in such items. One thing is for sure though, sitting out the back without proper protection from mosquitos and other insect pests will lead to discomfort.
Not only is it undesirable to end up with lumps and rashes as a result of being bitten or stung by bugs but some of these annoying creatures pass on potentially fatal diseases. And it's not just ourselves that we need to keep safe from insect bites but also any furry friends we have around the home.
And although ticks are the deadliest of all insects for dogs and cats as well as their keepers, the life-threatening microorganisms carried by mosquitos are something to take very seriously indeed. By purchasing one of the options in the best bug zappers included in our list, it should be easier to have bug-free evenings out on the patio.
However, as opposed to being in too much of a hurry to do something to hit back against the menacing mosquitos in your backyard, it's wise to take your time when selecting a bug zapping machine. In fact, some zappers featured on our guide can be used for lighting up outdoor areas at our home or place of business.
Security conscious business owners that appreciate the benefits of lighting up some of the darker parts of their company premises to try to deter would-be burglars are bound to look for a model of bug blasters that can be easily utilised as a security light. Online purchasers hoping to get some good insight into bug killers on the market today should feast on the fantastic options we have set out below.
The Best Bug Zapper
Flowtron BK-40D Electronic Bug Zapper
See More Reviews

Even some of the more extreme animal lovers would have to agree with the idea that having bugs either inside or outside the home is not a good thing. Of course, this does not mean to say that we have to be outright brutal when getting rid of the swarms of mosquitos and other bugs that pay us a visit every single evening.
Indeed, in the advent of modern technology in zappers of insects, it's far easier to wipe out these pests in an instant – resulting in the little blighters barely feeling a thing before their very timely demise. By taking the time to mull over the range of impressive features of this bad boy, shoppers who find it hard to make a decision should be able to appreciate that this bug zapper deserves first place on our list.
Key Features:
40-watt bulb
Waterproof polycarbonate
2-year warranty
USDA tested product
Outdoor use only
Specification:
Brand

Flowtron

Model

BK-40D

Weight

4.75 pounds
ZappLight LED 60W Bug Zapper Bulb
See More Reviews

Not only are mosquitos and many other flying bugs a danger to our health but they are also extremely annoying even if we mange to remain bite-free for lengthy periods of time. Indeed, anyone that has been plagued by a relentless horde of flying pests that buzz will not need reminding of how these bugs can really bug you. Of course, by putting into position a number of mosquito killer products, we should be heading for victory against these real pains in the neck. In addition to the potentially deadly diseases passed on by mosquitos and other bugs, some people end up with a very nasty-looking reaction to bites and stings.
Many online shoppers will enjoy buying products designed for more than one purpose – this leader in the best bug zapper options being, no exception. Apart from putting annoying bugs in their place with a good zap from this super bulb, the LED feature provides ample lighting for both inside the home and the patio area.
Key Features:
LED 60-watt bulb
Fits standard light fixture
1-month warranty
Energy-saving feature
Indoor/outdoor use
Specification:
Brand

ZappLight

Model

ZAP401

Weight

6.4 ounces
See More Reviews

See More Reviews



If flying bugs and the unpleasantness they bring with them are beginning to freak you out, it is definitely time you looked online for one of the better options in bug zapping products. Of course, as these heaven-sent items are designed to help the user get a better night's sleep among other things, the last thing anyone would want would be to have a fly killer light that was just too noisy.
Fortunately, not only does 711TEK Mosquito Trap do just what it should be doing – electrocuting enemy insects but it is also extremely quiet when in operation. But although some providers of one of the best bug zapper choices will often make a big noise about the models they have in stock, it doesn't mean that we have to believe everything we hear from these people.
Key Features:
5-watt power
USB charging
Durable item
Non-toxic design
For indoor use only
Specification:
Brand

711TEK

Weight

8.8 ounces