Best Bowie Knives In 2021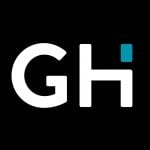 This product guide was written by GearHungry Staff
Support us! GearHungry may earn a small commission from affiliate links in this article.
Learn more
Bowie knives are large hunting knives with a leather sheath. Named after Jim Bowie, since their creation in the 19th century, these knives have been reproduced and sold all across the world for different purposes. They can easily be recognized by their classic elements that are similar to those made in 1900's. These elements include the use of materials such as wood, brass, bone and leather. As Bowie knives are readily available in the market, this same availability makes it difficult to decipher which of them is of better quality than the other. To help readers choose the best Bowie knife, we have undertaken solid background research on several products and have streamlined our selection to the following ten.
The Best Bowie Knife
KA-BAR US Marine Corps Bowie Knife




Our first Bowie knife in this article is the KA-BAR Marine Corps Fighting Knife. This is a straight knife designed as a full-size unit for use by different defence bodies around the world. It is an imported unit that is manufactured from a 1095 Cro-Van steel, with a 20-degree angle and a straight-edged blade that measures up to 7 inches. Besides its durable build, this unit delivers impressive performance and top-notch durability thanks to its robust construction. Around the world, the Ka-bar fighting knife is considered the most famous fixed blade knife design, and once you come into contact with the unit, you will agree too.
This marine corps fighting Bowie knife comes with a sheath made from authentic leather. It also features a gold-plated pommel and guard which makes it one of the perfect gift ideas for the celebration of retirement or a military anniversary. The included sheath is highly protective and this in combination with the robust and rugged design of the durable Ka-bar knife, we can guarantee that your knife will remain an icon in the sight of both friend and foe, be it for personal use or use in service.
Key Features:
1095 Cro-van steel
Edge angles – 20 degrees
7″ straight edge blade
The overall length of 11.875 inches
Specification:
Brand

Ka-Bar

Model

KBAR1217

Weight

11.2 ounces
Comfortable to use
Heavy-duty blade   
Versatile and durable
Screws can come loose
Handle slips when wet
Ka-Bar Becker BK9 Fixed Blade Combat Bowie Knife

We have another exceptionally designed Bowie knife from the KA-BAR brand. It is the Ka-bar Becker Combat Bowie Knife, a model designed for excellence in use and service. Since its establishment in 1898, the Ka-bar brand has invented and created knives under unique processes after rigorous test sessions. They ensure that every blade they design is highly resistant to corrosion, has an excellent edge holding ability and has a high strength that rivals that of all competitors. With the kind of construction, the Ka-bar group undertakes, every knife they design is ready to use as soon as it's taken out of its box. This Becker Combat Bowie Knife is no different. It is made in the USA from a cro-van steel blade, with a highly ergonomic handle that reduces the occurrence of user fatigue.
We love this best Bowie knife because of its durability and quality. It is the best Bowie knife on the market as it's used by many service members and all other branches of the military. This knife was birthed as a result of a joint venture between Ka-bar and the Becker brand, brainchild of Ethan Becker. This company is known for its creation of highly innovative and ergonomic handles, which greatly complement the typical Bowie knife for easy and comfortable use. For more amazing blades like this, check out our guide to the best neck knives.
Key Features:
Used by all branches of the military
Great for outdoor services
Tested to ensure durability
1095 Cro-Van steel blade
Specification:
Brand

Ka-Bar

Model

BKR9-BRK

Weight

1.05 pounds
Excellent quality
Tough high carbon steel blade          
Comfortable handle scales
Poorly made sheath
Needs frequent sharpening
Buck Knives 124 Frontiersman Fixed Blade Bowie Knife

The Buck knife is an all-American knife designed by a family-owned business with four generations of leaders. Their Buck Frontiersman Fixed Blade Knife is one of the best Bowie knives available in today's market and for an excellent reason. Concerning the construction of this knife, the Frontiersman knife is built with a steel blade that is razor-sharp with a remarkable strength. It's highly resistant to corrosion and also comes with edge retention that is second to none. The full tang construction of this knife also contributes significantly to its functionality and durability, with exciting features such as the Deep Choil and Integrated Finger Guard systems, which make this model the ideal option for any serious hunter or anyone with an interest in collecting quality knives.
The Buck Frontiersman Bowie knife displays over a hundred years of manufacturing expertise and craftsmanship to customers. It features the use of premium materials and state-of-the-art technologies which enable this knife to adhere to all your demands and needs. Since we have an immense belief in our products, the Frontiersman knife comes with a Forever Warranty, which means you can make a return whenever you're not satisfied with our service. You may also like some of the best Karambit knives from our list, so don't forget to check them out.
Key Features:
With leather sheath
Full tang construction
Black micarta handle
Protective leather sheath with snap fastener
Specification:
Brand

Buck Knives

Model

0124BKSLE

Weight

1.4 pounds
Finest quality materials
Razor sharp
Great for all outdoor tasks
A little big for some users
The leather sheath could be improved
SOG Super Bowie Fixed Blade




If you're a fan of the Bowie knife, you will significantly appreciate this SOG Super Bowie knife. This brand new model is an improvement on its predecessor, the original SOG Bowie knife with more modern more innovative features and an unbelievably accurate grid line system. The metal used to create the blade of this knife is 7.5 inches and has been designed with a clip point shape and a straight side. To make it more resistant to the elements, it features a black Tini finish, something we don't see with every Bowie knife nowadays. We love the design and construction of this Bowie knife, especially its ergonomic handle which is tan brown. The handle of the SOG is designed with leather washers which deliver a regular external appearance while fitting comfortably in the hand of the user. 
This SOG knife is more than a knife to many users across the globe. It is a specialized tool that is admired for its uncompromising style, dependability and performance. It helps its users perform flawlessly in the harshest, most adverse conditions and come out victorious and it offers a sense of pride in ownership, a feeling which only is experienced when you won your own SOG Bowie knife. For all the knife enthusiasts, we have also prepared the selection of the best boot knives, so be sure to check them out.
Key Features:
7.5″ aus-8 blade
Leather washer handle
Leather sheath
Black tini finish
Specification:
Brand

SOG

Model

SB1T-L

Weight

1.09 pounds
Sharp blade
Ergonomically contoured handle
Perfect for all types of tasks
Small sheath
A little heavy for some users
Ka-Bar 1278 KA Bar Heavy-Duty Warthog W/Sheath

The Ka-Bar Warthog Bowie Knife is another favorite from the brand and comes highly recommended based on several reviews from customers around the world. It features the body designed from premium material and a spectacular blade fashioned from the best, high-quality carbon steel metal. The quality of this metal is hard to contest, and this is what helps the warthog knife stand out. We love the sheath included in the overall design of this original Bowie knife and its synthetic fabric that keeps the blade protected and away from curious hands. The Ka-Bar warthog knife is manufactured in the USA, with some models made externally and imported. It is comfortable to use and delivers a high level of sharpness that can be used for activities such as hunting. It can also be used as a camping knife.
Key Features:
Made in the USA
Blade length: 6 3/4 inch
Overall length: 12 1/4 inch
Steel: 1085 carbon
Specification:
Brand

KA-BAR KNIVES

Model

1278

Weight

1.05 pounds
Comfortable ox hide handle
Holds edge extremely well
Exceptionally sharp
Iron could be better
Sheath needs improvement




The beautiful design of the Case Bowie Fixed Knife is one of the many reasons why we love this model. If you require a large Bowie knife that is well suited for a myriad of activities such as hiking, hunting or any other task that happens outdoors, this is the best knife for you. It features a taper ground blade built with stainless steel for durability, set into a white synthetic handle for maximum grip. For protection, the edge of this survival knife fits perfectly into an included sheath made entirely from premium leather. The Case Bowie knife is a versatile unit which, besides its classic design, offers unmatched quality, other brands can only wish for. With such quality, it's only fair that the company delivers a limited lifetime warranty that increases awareness of the durability of the knife to customers.
Key Features:
Mirror polished, genuine leather sheath
Great knife for the outdoors
Blade Length: 9.5 inches
Lifetime warranty
Specification:
Brand

Case

Model

02000

Weight

1.25 pounds
Beautiful design
High-quality steel
Versatile and durable
Blade a tad thin for some users
Poorly made sheath
Schrade SCHF45 Leroy 16.5in High Carbon S.S. Full Tang Fixed Blade Knife

There's no better way to end this list than with the Schrade SCHF45 Leroy Knife. This is a Bowie knife designed using the full tang construction and high carbon steel. Its blade is made from titanium and coated with high carbon stainless steel for extra durability and fewer chances of corrosion. It is a large Bowie knife that is easy to carry around without any issues, and it provides all users with a higher level of confidence and protection that cannot be found anywhere. For a Bowie knife that exhibits dependability, fine craftsmanship and unmatched quality, we recommend you go in for the Schrade SCHF45 Leroy Knife.
The Schrade company has been in this business for decades and have many tools and knives under their brand name. They are a business that focuses on innovation and quality with every product they introduce; thus, all their sturdy tools and tactical pens are guaranteed to last a lifetime. Our guide to the best EDC knives features more amazing blades you will love.
Key Features:
Blade length of 10.4 inches (26.3 cm)
Titanium coated high carbon stainless steel
The convenient black thermoplastic belt sheath
The blade will not slip
Specification:
Brand

Schrade

Model

SCHF45

Weight

2.63 pounds
High-quality materials
Sharp, sturdy, and durable
Comfortable to use
Handle scales and tang not well-matched
Slightly heavy for some users

This next bowie knife from Mossy Oak makes a capable survival companion. At this price, you shouldn't be expecting world-class weaponry but you can still expect quality. And that's what the Mossy Oak Survival Knife provides. If you're stuck out in the wilderness, you'll be happy to have it by your side. That we can guarantee. The first, and most important, feature to talk about is the blade. Crafted from 440C stainless steel, it's super hard, keeps its edge well, and is resistant to rust. Everything you want from a budget bowie blade. It comes semi-sharpened and the tip of the blade is particularly sharp but you'll still need to work at it with the sharpening stick (included) It also has a partially serrated spine, ideal for cutting anything with a hard exterior and soft interior (bread, rope, etc). 
The handle is made from TPR rubber, which provides a soft and high-friction grip. This durable material will be able to withstand bad weather conditions, making it an ideal survival knife. It even comes with a fire starter that you can attach to the nylon sheath for emergency situations. Aside from all of that, we just love the way this bowie knife looks. The all-black design makes it look meaner than most of the bowie knives on the market. 
Key Features:
10-inch 440C stainless steel blade 
TPR rubber-coated handle 
Clip-point blade 
Nylon sheath 
Sharpener and fire starter included 
Specification:
Brand

Mossy Oak

Model

Survival Knife

Weight

1.63 pounds
One of the best looking bowie knives available 
Comes with a fire-starter
Large and multipurpose blade
Needs sharpening 
Blade chips easily 
Cold Steel Black Bear Bowie Knife

Cold Steel claims to be 'a company dedicated to making the strongest, sharpest knives in the world'. However, we see them more as a manufacturer of affordable, high-quality knives for the average consumer. You can get stronger and sharper knives than these. But don't let that put you off because the price is so impressive, it makes these blades completely worth it. This knife – the Cold Steel Black Bear Bowie Knife – is one of the most affordable knives in this category. That's pretty impressive when you consider that it has a 12-inch 1055 mid-carbon steel blade. 
It arrives relatively sharp but could definitely benefit from some extra sharpening. The blade is extremely pointed and it flares out towards the end. This makes it perfect for cutting through soft bushes and less suited to chopping wood. Having said that, it's still okay at splitting thin logs. We'd just prefer a thicker, heavier blade. The handle is made from polypropylene, making it super durable but not that comfortable in your hand. Still, what do you expect for a knife that costs just over $20? 
Key Features:
12-inch 1055 mid-carbon steel blade
High-impact polypropylene handle 
All-black design 
Cor-Ex™ sheath 
Comes semi-sharpened
Specification:
Brand

Cold Steel

Model

Black Bear Bowie

Weight

16.6 ounces
Competitively priced 
Easy to sharpen 
Looks great 
Proven track record 
Not the best for real survival situations
Mossy Oak 14-inch Bowie Knife




The Mossy Oak 14-inch Bowie Knife has a lot going for it. It's towards the cheaper end of what you should expect to pay for a bowie knife but it's still a really high-quality tool if you ask us. The thing we like best about this bowie knife is the way it looks. The rosewood handle, finished off with a brass pommel and guard, gives it an antique look that we adore. And, down the middle of the handle, you can see the full tang blade, showing you just how solid this knife is. The blade is a looker as well. Made from 3CR13 steel, known for its damage-resistance and hardness. 
Another reason customers love this bowie knife is the genuine leather sheath. It has an integrated belt loop and snap fastener to keep your knife secure. We'd pay the full price of the knife just for this sheath!
Key Features:
8.5-inch 3CR13 steel blade 
Clip-point blade 
Full-tang wood handle 
Genuine leather sheath
Specification:
Brand

Mossy Oak

Weight

1.32 pounds
Classic, antique look 
High-quality leather sheath 
Strong full-tang blade 
Could have used better steel
Bowie Knife Buying Guide & FAQ
How We Chose Our Selection Of The Best Bowie Knives
Brand - For a total representation of the current market, our list of recommended Bowie knives features popular brands and newer companies many people aren't conversant with. Some of the brands include Ka-bar, Schrade, and Becker.
Price - Every item on our list is mighty affordable and can be purchased by everyone, no matter their budget and resources available.
Reviews - Our team of experts in the knife universe got some help from users of the selected products, and they outlined the functionality and durability of every item, which made it easier for us to provide accurate information for our readers to make an informed choice.

Features To Look For In Bowie Knives
All vital parameters must be taken into consideration the moment you decide to purchase a Bowie knife. All these factors and features are to shortlisted to act as a guide when y oho shopping for your ideal Bowie knife. The choice you make should be dependent on your necessity, and this will help optimise the scale of benefits you experience. Below we provide you with a quick rundown of the essential considerations that must be looked out for a while selecting a favourite Bowie Knife.
Durability - The primary concern every potential buyer is encouraged to look into is how durable their chosen Bowie knife will be. The best way to make yourself aware of its lifespan is to seek existing customers. What's more, the internet is always a rich source of information and will provide you with all the customer reviews you need to keep yourself updated. Knowing the longevity of your preferred knife will influence your purchasing choices, depending on how long you wish to make use of the knife.
Length - Concerning Bowie knives, the blade of every model is to be long; it is a trademark design; thus, the length of a blade is only a relative term. In the market, today, models are offering a wide range of knives with different length of blades. Depending on your necessity and intended use, you can opt for any length of the blade. The average blade length of a Bowie knife is 5 inches, with no mode being shorter than that. The length is kept long to allow users to cut through items smoothly without any interference and also to enhance precision.
Material - The traditional material used for the construction of most Bowie knives is carbon steel. This material is preferred over others because it can maintain a sharp edge even after regular usage. In recent times, however, with the advancement of technology and science, there are newer, more durable materials that are slowly replacing carbon steel. These metals are often alloys; thus, they're stronger and more resistant to corrosion. For those who love the traditional Bowie knife, models made from carbon steel are those you must opt for.
Grip - The material used to construct the handle of your Bowie knife will significantly determine your grip and how comfortable using the knife will be. Knife handles come in a variety of materials, most of which offer a perfect fit for the user. As much as possible, test out every model you seek to purchase physically, to acquaint your hands to the frame and also to find out of it offers an ideal grip for all your tasks.

Bowie Knife FAQ
Q: What is a bowie knife?
A: A Bowie knife is a knife designed for use in hunting, hiking and many other outdoor activities. It often features a wide blade and is made from carbon steel. For protection, every Bowie knife has its sheath that is usually designed and created from pure leather to keep the blade away from curious hands when it's not needed. The name Bowie was taken from Jim Bowie, the first man to make use of the knife in a duel which resulted In the death of a man. Since then, Bowie knives are used in the military by officers for both services and in their personal lives.
Bowie knives can be used for many things, mostly occurring outdoors. Some of such activities include harvesting birds in the wild, cutting vegetables or skinning some chicken. It is a versatile knife that undertakes a myriad of activities with ease.
Sources:
Bowie Knife - TSHA Online
The History Of The Bowie Knife - Field And Stream
The best!
Gear, gadgets & stuff for men
Straight to your inbox