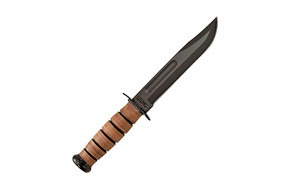 KA-BAR US Marine Corps Bowie Knife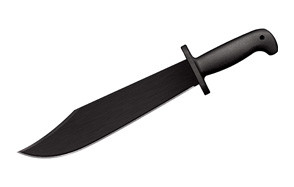 Cold Steel Black Bear Bowie Knife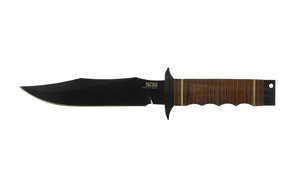 SOG Super Bowie Fixed Blade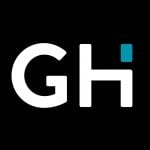 Bowie knives are large hunting knives with a leather sheath. Named after Jim Bowie, since their creation in the 19th century, these knives have been reproduced and sold all across the world for different purposes. They can easily be recognized by their classic elements that are similar to those made in 1900's. These elements include the use of materials such as wood, brass, bone and leather. As Bowie knives are readily available in the market, this same availability makes it difficult to decipher which of them is of better quality than the other. To help readers choose the best Bowie knife, we have undertaken solid background research on several products and have streamlined our selection to the following ten.
The Best Bowie Knife
Bowie Knife Buying Guide & FAQ
How We Chose Our Selection Of The Best Bowie Knives
Brand - For a total representation of the current market, our list of recommended Bowie knives features popular brands and newer companies many people aren't conversant with. Some of the brands include Ka-bar, Schrade, and Becker.
Price - Every item on our list is mighty affordable and can be purchased by everyone, no matter their budget and resources available.
Reviews - Our team of experts in the knife universe got some help from users of the selected products, and they outlined the functionality and durability of every item, which made it easier for us to provide accurate information for our readers to make an informed choice.

Features To Look For In Bowie Knives
All vital parameters must be taken into consideration the moment you decide to purchase a Bowie knife. All these factors and features are to shortlisted to act as a guide when y oho shopping for your ideal Bowie knife. The choice you make should be dependent on your necessity, and this will help optimise the scale of benefits you experience. Below we provide you with a quick rundown of the essential considerations that must be looked out for a while selecting a favourite Bowie Knife.
Durability - The primary concern every potential buyer is encouraged to look into is how durable their chosen Bowie knife will be. The best way to make yourself aware of its lifespan is to seek existing customers. What's more, the internet is always a rich source of information and will provide you with all the customer reviews you need to keep yourself updated. Knowing the longevity of your preferred knife will influence your purchasing choices, depending on how long you wish to make use of the knife.
Length - Concerning Bowie knives, the blade of every model is to be long; it is a trademark design; thus, the length of a blade is only a relative term. In the market, today, models are offering a wide range of knives with different length of blades. Depending on your necessity and intended use, you can opt for any length of the blade. The average blade length of a Bowie knife is 5 inches, with no mode being shorter than that. The length is kept long to allow users to cut through items smoothly without any interference and also to enhance precision.
Material - The traditional material used for the construction of most Bowie knives is carbon steel. This material is preferred over others because it can maintain a sharp edge even after regular usage. In recent times, however, with the advancement of technology and science, there are newer, more durable materials that are slowly replacing carbon steel. These metals are often alloys; thus, they're stronger and more resistant to corrosion. For those who love the traditional Bowie knife, models made from carbon steel are those you must opt for.
Grip - The material used to construct the handle of your Bowie knife will significantly determine your grip and how comfortable using the knife will be. Knife handles come in a variety of materials, most of which offer a perfect fit for the user. As much as possible, test out every model you seek to purchase physically, to acquaint your hands to the frame and also to find out of it offers an ideal grip for all your tasks.

Bowie Knife FAQ
Q: What is a bowie knife?
A: A Bowie knife is a knife designed for use in hunting, hiking and many other outdoor activities. It often features a wide blade and is made from carbon steel. For protection, every Bowie knife has its sheath that is usually designed and created from pure leather to keep the blade away from curious hands when it's not needed. The name Bowie was taken from Jim Bowie, the first man to make use of the knife in a duel which resulted In the death of a man. Since then, Bowie knives are used in the military by officers for both services and in their personal lives.
Bowie knives can be used for many things, mostly occurring outdoors. Some of such activities include harvesting birds in the wild, cutting vegetables or skinning some chicken. It is a versatile knife that undertakes a myriad of activities with ease.
Sources:
Bowie Knife - TSHA Online
The History Of The Bowie Knife - Field And Stream