Best Beer Pong In 2021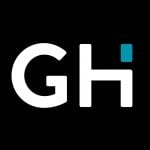 This product guide was written by GearHungry Staff
Last Updated
January 28, 2020
GearHungry Staff
GearHungry Staff posts are a compilation of work by various members of our editorial team. We update old articles regularly to provide you the most current information. You can learn more about our staff
here
.
GearHungry may earn a small commission from affiliate links in this article.
Learn more
Beer pong isn't just for college students. Well, that's where it started, but now it's grown into a worldwide phenomenon. There's even a Beer Pong World Series. If you think your skills are good enough, you can compete against thousands of others for huge cash prizes. And, you can get drunk in the process.
If you don't quite have the skills, you should probably get practicing. For that, you'll need a beer pong table. We've curated this list of mini beer pong sets, competition-sized tables, and even floating beer pong tables for the pool. You will find everything you need to hone your skills and land that perfect shot every time. Here's our list of the best beer pong tables.
The Best Beer Pong
Grown Man Games Mini Beer Pong




The Grown Man Games Mini Beer Pong Set brings a touch of sophistication to the ancient sport of beer pong. Instead of playing it with plastic red cups and spilling beer every time you make the perfect shot, this hardwood set makes it much more civilized. When you play beer pong on a table, the cups are organized in a triangle but have nothing to hold them down. So, if you play a particularly forceful shot, you're going to spill beer everywhere. This set has 10 cup holders on each side, which prevents this from happening.
The set includes the hardwood board, 25 plastic cups, and two catapults with balls attached. Yep, this version of beer pong isn't played with ping-pong balls. The catapults add a level of skill to the game and make it an altogether more sanitary game. No longer will you have to pick up a ball off the floor and throw it into someone else's drink. We also love the quality of this set. It's made from premium hardwood and is carefully put together, so it can survive even the rowdiest nights. It's guaranteed to be a hit at your next party. It also makes an ideal gift for beer lovers who will enjoy having fun and drinking their favorite beverage at the same time.
Key Features:
Mini-pong set
Space for 20 cups
Recessed cup holders
Two catapults
Hardwood boards
Includes 25 cups
Specification:
Brand

Grown Man Games

Weight

3.2 pounds
You can play it anywhere
The board is nice quality
Cup holders stop cups from spilling
Not great for more than two players
Doesn't fold up
GoPong 8 Foot Portable Beer Pong Table

If mini beer pong just doesn't cut it for you, you need to go for a full-sized beer pong table. When it's set up, this table measures eight-feet in length, which gives you plenty of space to arch a perfect bouncing shot into your opponent's cup. Then, when you've finished playing, you can fold it up into an eight-inch carrying case with a handle. The table has markings so you know where to line up the cups. Unfortunately, it doesn't come with any plastic cups, but you can find them in almost any grocery store. It does, on the other hand, come with six standard-size pong balls with the GoPong logo on.
On the Amazon listing, GoPong claims that the table is beer-proof. However, there are plenty of reviews saying that the plastic cover can bubble if it gets wet. We'd recommend keeping a towel on hand and wiping up any spills as they occur. The GoPong Eight Foot Portable Beer Pong Table comes in a range of awesome designs. You can get it in standard black, a football-field design, an American flag design, and even a whiteboard design that you can write on with markers. You may also like some of the best beer koozies from our list, so be sure to check them out.
Key Features:
Eight-foot table
Competition size
Foldable
Melamine surface
Aluminum stand
Six balls included
Four designs available
Specification:
Brand

GoPong

Model

GP-01

Weight

21 pounds
It's competition-sized
Folds down into a carry case
Can be bought in four different styles
Not very waterproof
Unstable frame
PutterBall Golf Beer Pong Game Set




Putterball is a combination of golf, competition, and drinking beer. If you're tired of the standard drinking games available, this is the perfect alternative. Instead of throwing pong balls into cups, the aim of the game is to put the golf balls. When you put a ball, your opponent has to sink a beer, then cover the hole with one of the turf holes covers provided.
We were surprised at the quality of Putterball. It's made from high-density foam that is both durable and lightweight. The idea is that you can easily transport it to parties and set it up pretty much anywhere. It even comes with a carrying case, so you don't damage the game in transit. You also get two mini golf putters (suitable for both left and right-handed players) and two golf balls. The great thing about Putterball is that it's not just for golfers. Everyone will love this game. It's easy-to-play, takes a certain amount of skill (but not too much), and you get to drink beer while you're playing. What's not to love?
Key Features:
11-foot green
Made from high-density foam
12 holes
Hole covers included
Two mini putters and two golf balls included
100% satisfaction guarantee
Specification:
Brand

PutterBall

Weight

16.6 pounds
High-quality foam
Comes with everything you need
Easy to set up
Expensive
Can't get it wet
PartyPongTables.com 8-Foot Beer Pong Table

Next up, we've got another competition-size beer pong table. Believe it or not, you can play beer pong in massive international competitions. Thousands of competitors gather together to play beer pong for huge cash prizes, which sounds like the perfect day out to us! Anyway, PartyPongTables.com 8-Foot Beer Pong Table is the correct size to practice for one of these events.
It's very similar in design to the GoPong Eight Foot Portable Beer Pong Table. It's eight-feet long and folds down into a carrying case with latches and handles. Plus, it has markings on the table, so you can correctly place your cups. The frame is made out of metal and it has a wax finish on top, to protect it against spills – it actually performs much better than the GoPong table in this area.
The main difference is that you can get it with cup holes and LED lights. Both of these options cost a little bit extra but they make the beer pong experience much better. We especially love the idea of playing beer pong in the dark. The other cool added feature is the ball holder underneath the table. It holds six pong balls close to hand, so you're always ready for the next shot. Be sure to also check out our guide to the best air hockey tables and add more fun options for your game nights.
Key Features:
Eight-foot table
Competition size
Foldable
Dry-erase surface
Aluminum stand
Six balls included
Ball holder attached
Available with LED lights and cup holes
Specification:
Brand

PartyPongTables.com

Weight

22.8 pounds
Lots of fun designs available
Folds into carrying case
Easy to wipe clean
Unstable stand
Not water-resistant
Polar Whale Floating Beer Pong Table Pool Party Float Game



Playing beer pong in the pool might sound like a good idea until half the beer gets spilled into the water and everyone ends up covered. Of course, the only reason that would happen is if you don't have the right beer pong table. This floating beer pong table from Polar Whale is one of our favorite pool party games around.
They've thought about the spillage issue by creating 12 cup holders at each side. When you land a shot into your opponent's cup, it will stay perfectly in place, giving them no excuse not to drink it. 10 of the cup holders are for the game and the extra two are for holding your drinks when you're not playing. It includes 3 balls and 2 ping pong paddles. They've even included a couple of smaller ball holders so you don't have pong balls floating around the pool. The table measures 6-feet in length, so it's not quite a competition size. That means that it's slightly easier to land your shot and it also makes it easier to fit in the pool. The closed-cell foam makes for a much better beer pong table than an inflatable table. There's no chance of it getting popped and it's UV-protected against sunlight. If you want to play beer pong at your next pool party, this product is a no-brainer.
Key Features:
Six-foot table
Made from closed-cell foam
Total of 28 cup holders
Made in the USA
Four ball holders
Specification:
Brand

Polar Whale

Weight

5 pounds
Easy to assemble
Impossible to pop
Relatively stable in the water
Not quite competition-size
BucketBall – Giant Yard Pong Edition

Bigger isn't always better. But when it comes to beer pong, we reckon it is. Bucketball™ is basically the same game like beer pong, but everything is much bigger. In this set, you get 12 red buckets, six different balls, a carrying bag, and instructions. We wouldn't recommend that you fill the buckets with beer for this game – it could get really messy, in more ways than one. Instead, throw the balls into the bucket and have a beer in a separate cup. You'll thank us later.
You get three different types of balls – Hybrid Game Balls, BucketPong™ Balls, and Tailgate Game Balls. The BucketPong™ Balls are the most similar to real pong balls, just much bigger. Hybrid Games Balls are smaller and have a similar feel to racquetball balls. Tailgate Game Balls are basically large versions of hacky sack balls. These three different types give you a variety of game options, which are explained in the instructions.
You can also get an inflatable rack (sold separately), which allows you to play BucketBall™ in the pool. This is, without a doubt, one of the best party games on this list. It doesn't strictly have to be played as a drinking game, which makes it fantastic for kids as well. Plus, because everything is supersized, it's easy for everyone to play and get involved with. Even your grandma will enjoy BucketBall™. You may also be interested in some of the best foosball tables, so check them out, pick your favorite, and enjoy playing.
Key Features:
12 red buckets
Six different balls (Hybrid, Bucketpong™, & Tailgate) 
Tote bag & instructions included
Lifetime warranty
Specification:
Brand

BucketBall

Weight

6.8 pounds
Easier to play than beer pong
Suitable for children
Multiple games available
Buckets are smaller than expected
Red Cup Pong – 8′ Folding Beer Pong Table

If you're looking for a simpler beer pong table, Red Cup Pong – 8′ Folding Beer Pong Table might be perfect for you. It doesn't have the same fancy features as the last table – like cup holes and LED lights – but it's a lot cheaper. If you want to save a bit of cash, we think you could have just as much fun with this table. One of the things that really sold us on this table is the metal frame. It's very similar to the other beer pong table frames, but it feels sturdier. The black aluminum parts fit together perfectly and come with a locking system to keep them in place.
Unfortunately, it only comes in one style. If you're a basketball nut, that shouldn't be a problem because it's designed so every shot feels like a perfect three-pointer. We really like the basketball-court design but it would be even better if there were a few options. In terms of added features, it has a foam ball holder that has space for six pong balls. This is an ideal way of keeping the game flowing, instead of having to act as your own drunken ball boy and constantly collect the lost balls. The other cool feature is a stainless steel bottle opener integrated into the frame of the table. We'd highly recommend this table if you're on the lookout for a budget option – it's cheap and simple and has some really positive reviews on Amazon.
Key Features:
Eight-foot table
Competition size
Basketball design
Aluminum frame
Foldable
Integrated bottle opener
Specification:
Brand

Red Cup Pong

Model

BPT-BSKTBALL8-B

Weight

23.8 pounds
Folds into a carry case
Affordable
The metal stand is pretty sturdy
The bottle opener comes in handy
Only one design available
GoPong PRO 8 Foot Premium Beer Pong Table




We've featured quite a few competition-sized beer pong tables on this list, but none of them compare to this one from GoPong. It's the closest thing to the tables they use in actual beer pong competitions. There are no added frills or features on this table. One of the biggest selling points of this table, in particular, is the 36" playing height. It's taller than most recreational beer pong tables, which makes it much easier to play on.
The most important feature of the GoPong PRO table is the metal frame. It's made from high-strength aluminum, which makes it both durable and lightweight. But the most impressive thing is how sturdy the table is. The frame is thicker than cheaper tables, which means the table stays perfectly in place during a game.
The playing surface is made from reinforced MDF. This material is resistant to beer and other liquids, but you should still wipe up any spills immediately to prevent damage. Even the best tables in the world can warp if they're exposed to liquid for too long. That's why you should definitely keep the table inside when you're not using it.
The only thing we don't like about the GoPong PRO table is the fact that it only folds in half. It's nowhere near as portable as its competitors. Having said that, the quality of this table more than makes up for that. You will definitely have fun with this table while sipping your favorite strong beer.
Key Features:
Eight-foot table
Competition size
36-inch height
MDF surface
Water-resistant
Aluminum frame
Foldable 
Specification:
Brand

GoPong

Model

GP-8-PRO

Weight

31.1 pounds
The sturdiest beer pong table on this list
Similar to competition tables
36" height is great for all players
Only folds in half
Only available in one design
GLOWPONG Glow-in-The-Dark Beer Pong Game Set

Beer pong is a game for when the sun goes down. If you're playing it in the daytime, you're probably partying a bit too hard. With that in mind, we introduce to you the GlowPong Glow-in-the-Dark Beer Pong Set. It includes 24 beer pong cups and 48 glow sticks that you can attach around the rim to make a glowing target. This turns the game into an awesome visual experience. There are twice as many glow sticks (as cups) so you can play for two nights. Or, strap them around your wrist as decorations.
You also get four LED-powered ping-pong balls and a charging unit, which makes the game even more colorful. The only downside with this beer pong set is that it doesn't come with a table so you'll need to find a long enough table in your house to make it work. On the upside, that keeps it competitively priced.
Key Features:
24 beer pong cups 
48 glow sticks 
Four LED ping-pong balls 
LED ball charger 
Glows for 8-10 hours 
Specification:
Brand

GlowPong

Weight

2.05 pounds
Adds some color to your party 
Competitively priced 
Suitable for adults and kids
Sign Up Now
GET THE VERY BEST OF GEARHUNGRY STRAIGHT TO YOUR INBOX