Best Artificial Christmas Trees in 2021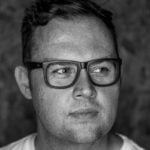 This product guide was written by Chris Worden
Published
December 8, 2020
Chris Worden
Born and raised in Idaho, Chris's sensibilities are a small town, while his life experiences are anything but. He's had the chance to travel the globe with a camera in hand documenting action sports and cultural movements for over 15 years. His love of motorcycles, photography, adventure, and the outdoors has lent itself to a career telling stories and he wouldn't trade that for anything. Chris now resides in a small ski town in central Idaho and when he's not grinding away at his day job, he's feverishly penning articles at night about the products and playgrounds he loves.
GearHungry may earn a small commission from affiliate links in this article.
Learn more
In the long arc of Christmas history, holiday trees have been a focal point for those looking to bring the season to life in their home. The most realistic Christmas trees are, of course, the fir, spruce, and pine. However, there's a growing realization that pre-lit, artificial Christmas trees may just be the most convenient and budget-friendly move. The best artificial Christmas trees on the market look real and minimize the mess of their freshly cut alternative. Just don't call it a "fake Christmas tree."
The real benefit of a realistic artificial Christmas tree is the wide variety you'll find on the market: there's a tree for every taste. If you live in a tiny home or just want to keep the holiday to a minimum, plenty of small artificial Christmas trees are available. If you're going to minimize your design time and let someone do the heavy lifting for you, you can buy an artificial Christmas tree with lights. With such a wide variety of choices out there, we wanted to save you some time, so we narrowed it down to a handful of the best artificial Christmas trees for your shopping pleasure. Let's see if we found one for you!
The Best Artificial Christmas Tree
National Tree Company 9ft Artificial Christmas Tree

Our best choice when it comes to artificial Christmas trees comes from the National Tree Company. National Tree Company 9ft Artificial Christmas Tree is a beautiful and perfect representation of a tree you might find at a high-priced Christmas tree lot. Manufactured with hinged branches, this tree promises to pack and unpack quickly and maintain its look and feel for years.
With 4,026 branch tips and standing at 9-feet in height, this tree is very full and will fill out a larger living room with ease. Just make sure you measure your space before you order! To find the perfect crown for this lovely tree, check out our list of the best Christmas tree toppers.
Key Features:
4,026 branch tips
Simple setup and storage
Stand included
Hinged branches
Specification:
Brand

National Tree Company

Model

DUH-90

Weight

63 pounds
Best Choice Products 7.5ft Pre-Lit Snow Flocked Artificial Christmas Tree




If you are looking for a very full and snowy artificial Christmas tree, look no further than Best Choice Products 7.5ft Pre-Lit Snow Flocked Artificial Christmas Tree. This tree sells in sizes ranging from 4.5-feet to 9-feet in height. Each tree comes with pre-installed lighting and the tips of each flocked branch are dusted with a light white resembling a dash of snow.
Metal hinges mount each branch to the center pole which makes for easy storage. With a 1,346 tip count on the limbs, this is a very full tree once you've covered it with decorations.
Key Features:
Four height choices
1,346 branch tips
Flocked design for fullness of branches
Simple setup and fluffing
Hinged branches
Specification:
Brand

Best Choice Products

Model

LSSI-100/2F

Weight

34.4 pounds
National Tree 7.5ft Carolina Pine Artificial Christmas Tree

If you're searching for a very rustic color and symmetrical design, the National Tree 7.5ft Carolina Pine Artificial Christmas Tree might just do the trick this year! With alternating natural colors through the limbs, this artificial tree looks like a fallen pine with clear lights built into its branches.
While this tree may not offer a lot of interior room for tons of ornaments, it will look amazing with a dusting of your favorite ornaments and garland, while the lights are ready to go. All you need now are the Christmas gifts!
Key Features:
Six height options
1,393 branch tips
'Feel Real' technology
USA-based company
Hinged branches
Specification:
Brand

National Tree Company

Model

CAP3-306-75

Weight

60.2 pounds
National Tree Company 6.5ft Lit Artificial Christmas Tree

Dunhill fir is one of the most classic of the Christmas tree varietals. Known for their robust branches and plenty of interior space for hanging ornaments, this fir from the National Tree Company is a southern gem. Standing at 6.5-feet in height, the National Tree Company Lit Artificial Christmas Tree is probably most appropriate for a smaller living room or a hallway.
Hinges secure the branches to the tree for ease of setup and tear down. All you need to do is fold them out, fluff them up, and get the ornaments ready because the lights arrive ready to go!
Key Features:
4,026 branch tips
Very lightweight at just 12 pounds
Hinged branches
Perfect for a smaller room
Specification:
Brand

National Tree Company

Model

DUH-65LO

Weight

12 pounds
Best Choice Products 7.5ft Premium Spruce Artificial Christmas Tree




Best Choice Products are some of the most reasonably priced on the market. Their 7.5-foot Premium Spruce is a very basic tree that's ready for you to throw all the ornaments, garland, and tinsel at it for a true Christmas vibe. Best Choice Products 7.5ft Premium Spruce Artificial Christmas Tree breaks down into three small segments and includes a foldable base for easy storage.
Best Choice recommends about 30 minutes of fluffing once you've pulled it out of storage, but that's nothing compared to driving to a lot and hauling a new tree home. For more amazing holiday-themed essentials, browse our selection of the best-selling Christmas jumpers.
Key Features:
Two height options
Very affordable
Assembles in three segments
Foldable base stores easily
1,346 branch tips
Specification:
Brand

Best Choice Products

Model

SKY2887

Weight

25.3 pounds
National Tree Company 7.5 ft 'Feel Real' Pre-Lit Artificial Christmas Tree

For those who are searching far and wide for a tree that's slender and tall, look no further than the National Tree Company 7.5 ft 'Feel Real' Pre-Lit Artificial Christmas Tree! This tree ships in five different heights ranging from 6.5-feet to 12-feet, so regardless of your home size, this tree will stand proudly in a foyer or living room. Hinged branches connect the limbs to the stalk and ensure that you don't lose the important parts of the tree when you pack it up for the year.
National Tree Company ships a slim but sturdy base with each of their trees and this one is no exception. While this tree falls into the lower end of the pricing spectrum it delivers great features and unique sizing.
Key Features:
Five height options
Slim diameter will fit in tight spots
'Feel Real' technology
Hinged branches
Specification:
Brand

National Tree Company

Model

PEDD4-392D-75

Weight

20.5 pounds
Evergreen Classics 9ft Pre-Lit Vermont Spruce Artificial Christmas Tree



The Vermont Spruce is known for its hardy branches, tight needles, and long lifespan. The Evergreen Classics 9ft Pre-Lit Vermont Spruce Artificial Christmas Tree is no different! This slim tree ships in three different height options and is pre-lit, all there is to do is throw some ornaments on and enjoy the view. This tree's hinged branches connect to three core segments, which when broken down, store easily and separately if necessary. This simple beauty is guaranteed to fit perfectly with the rest of your Christmas decor.
Key Features:
Three height options
2,513 branch tips
150 color-changing led lights
Hinged branches
Specification:
Brand

Evergreen Classics

Model

TG90P4525D01

Weight

28 pounds
SHareconn 6.5ft Pre-Lit Premium Artificial Hinged Christmas Tree

Talk about options, the SHareconn 6.5 ft Pre-Lit Premium Artificial Hinged Christmas Tree has it all. You can order this tree in any of its four height options, from just 20-inches tall all the way up to 7.5-feet! Hinged branches ensure that this tree is easy to put away at the end of the year so you don't misplace them over the summer. Shareconn sells this tree in either a pre-lit package with 330 clear lights, or unlit in case you have your own string of lights ready to go. It will turn your living room into the perfect spot to hang about wearing your favorite Christmas pajamas.
Key Features:
Four height options
Mini 20-inch tree available
Sold pre-lit or unlit
2,000 branch tips
Specification:
Brand

SHareconn

Model

TJ-DC240V0150-C

Weight

20.3 pounds
Potalay 5ft Unlit Artificial Christmas Tree

The humble spruce tree doesn't get enough play in the Christmas tree world, and this bristly bush is the perfect squat little tree for your holiday hosting. Sitting a little wider than most, the Potalay 5ft Unlit Artificial Christmas Tree is the perfect look for a tree adorned with large ornaments and bulbs. The branches are said to be sturdy enough to hold all sorts of garland and larger Christmas tree decorations, so go wild!
This is also an incredibly affordable tree option if you're just getting your start with your home. Which will give you a few extra bucks to spend on decorations and gifts!
Key Features:
Three height options
Hinged branches
Wide base diameter
Multiple leaf patterns
Specification:
Brand

Potalay

Weight

14.22 pounds
Prextex 4 Ft White Artificial Christmas Tree



If a white tree on the smaller side seems like the best fit for your Christmas this year, the Prextex 4ft White Artificial Christmas Tree might just be your next purchase. This full-bodied white Christmas tree is easy to assemble—just connect the three separate parts of the tree and drop it into its color-matched Christmas tree stand.
The Prextex White Christmas Tree is one of the most affordable on our list, so if you're just getting started with your Christmas décor, this will save you some money so you can spend a little extra on presents.
Key Features:
320 branch tips
Smaller tree at 4-feet
Easy to fluff branches
Matching white stand
Specification:
Brand

Prextex

Weight

4.54 pounds
HOMCOM 6ft Pre-Lit Noble Fir Artificial Christmas Tree

HOMCOM knows that some people love a little variety when it comes to their Christmas tree lighting options. That's why they created the Pre-Lit Noble Fir with 24 pre-programmed fiber options and LED lights to brighten up the room! The HOMCOM 6ft Pre-Lit Noble Fir Artificial Christmas Tree is narrow and tall, with a big gap between the floor and the tree's bottom branches for lots of presents.
Each of the 230 tips is mounted to the pole with hinges so the tree is easy to store. The base is also collapsible so putting the tree away for the year won't take up all of your garage space!
Key Features:
Fiber optic lights & LED
Very lightweight
The tall stand included lots of room for gifts
Symmetrical design
Specification:
Brand

HOMCOM

Model

02-0342

Weight

11.18 pounds
Artificial Christmas Tree Buying Guide & FAQ
Features to Look for in Artificial Christmas Trees
Quality – If you are environmentally conscious, you should know that you will have to own and maintain an artificial Christmas tree for 5 years on average to outpace a live tree's carbon footprint. So, picking one that will last long beyond that will truly help you reduce your carbon footprint and likely save you some money in the process!
According to Balsam Hill, the manufacturer of the Cadillac of all artificial trees, every faux fir you find on the market comes from China. That said, there's a wide variety when it comes to quality.
Nearly all artificial trees are a mix of metals and plastics. PVC in the molded form typically takes on a lot of the shrubbery and center stock, where metal plays a support role running through each piece's center. Some lower-end artificial trees can contain lead, so if you want to avoid the hazard of lead exposure, you're going to have to spend a bit more money.
High-end artificial trees utilize molded polyethylene (PE) to replicate the tree's needles' look and feel. Needles are also made out of PVC but do not look realistic. The higher the PE count on the tree, the bigger the price tag.
Size – The largest recorded artificial Christmas tree measured over 236-feet in height and belonged to Arjuna Ranatunga of Sri Lanka. That probably won't fit in your living room, so we won't bother you with the pricing details on something like that. However, artificial trees range widely in size. If you want to go small, there are trees measuring just inches in height, perfect for a mantle or countertop in a small apartment.
The typical, full-sized range of artificial trees range from 5 to 12-feet in height. Depending on your home's size and the amount of storage space you have for the off-season, it's best to pick a tree that fits comfortably wherever you park it. Don't crowd the room—that's what presents are for!
Color – One of the real benefits of an artificial tree is the wide variety of color options you can find straight from the factory. Your typical pine green is the industry standard for most trees, but many companies sell them in full powder white to replicate snow. There are red and blue trees as well. Some companies manufacture their needles out of fine fiber optic wire, so at the end of the wire, the tree reveals a series of colors, sometimes changeable with a remote control.
Whatever color you settle on this year, make sure it's something that you think is timeless and will be in fashion the next season. You'd hate to buy that florescent pink tree this year as a gag and then have to find a new one next year when your tastes, ahem, evolve.
Hinged vs. Hooked Branches – Storage and price are two determining factors when buying an artificial Christmas tree. The type of branches your tree comes with will really play into the pricing and storage. Hooked branches are great because they disconnect from the tree entirely when put in storage. These limbs can be stored in a separate box and also, in some cases, arranged on the tree in a manner you see fit. Hinged branches stay attached to the tree, and when it's time to close up shop on Christmas for the year, they swing upward, creating a more streamlined tree for storage.
Trees with hooked branches typically cost less than their hinged counterparts. This cost disparity is partial because the hinge units themselves cost a bit more to manufacture. You're also paying for convenience when buying a hinged tree.
Stand – Depending on the manufacturer, some trees are sold with their own stands, while others do not. A standard artificial Christmas tree stand looks like the bottom of the stool in that it has 3-to-4 legs and a center post where the tree inserts. Because they do not require any water, an artificial Christmas tree stand can be fairly minimal, which is great for storage.
Once the tree is in the stand, a small thumbscrew tightens into the base of the tree. This allows the tree to stand on its own without tipping. Some artificial trees include a receiver for the thumbscrew, so if that is the case with your tree, line up the hole and hand tighten until the tree feels secure.
Prelit vs. Unlit – For those who want to take the fast route to get the house up and ready for the holiday, some artificial Christmas trees come pre-installed with lights. These trees tend to cost a bit more, but you won't have to hassle with ensuring that your light placement is perfectly equidistant. You'll also be able to reserve your existing Christmas lights for your mantle, banister, or the outside of your house – bonus!
Fully Decorated – If you want to take the quick route to Christmas town, skip the prelit tree and buy yourself a fully-decorated one instead! Sometimes all of that tinsel and ball-hanging is a hassle, anyway. Beyond that, the pros know best when it comes to ornament placement, so consider a fully-decorated tree if you want to look like a professional and save some time as well!
Covered in Snow – If you want your living room to look like a blizzard just passed through, but you cleaned up in time for guests, a "covered in snow" style tree is a great option. These trees are a standard artificial tree that has been heavily dusted by white paint resembling a light snowfall.
One thing you may love about an all-white tree is the contrast between the colors of your ornaments, lights, and tinsel against the stark white backdrop. The color combinations can be quite striking, but, again, ensure that this is something you feel like you'll want for the long term; otherwise, you'll be shopping again this time next year for something new!
"Feel Real" – Some trees feel more real than others. Typically the more you spend, the more likely it is to have a tree that not only resembles the real deal but feels like it, as well. As most limbs and needles are made from PVC or PE, some companies make theirs out of a combination of fabric and artificial material closely resembling true needles. The only downside to this is that this can sometimes affect its long-term durability, so make sure you pack your real-feeling tree up carefully.
Artificial Christmas Tree FAQ
Q: What do Christmas trees symbolize?
A: Evergreen firs have been utilized for thousands of years to symbolize the season. Pagans once used the branches of firs to decorate their home in celebration of the winter solstice, the shortest day of the year. This day represents the turn of the seasons towards spring and a return to a fertile future. In the Christian tradition, the tree itself represents the trinity, given its triangle-like shape. Others believe that the tree is a symbol for the Garden of Eden or the Paradise Tree.
To many in the modern age, the Christmas tree represents the closing of another year and the coming together of family. The tree itself has lost some of its connection to its early, historical timeline. Still, it represents something important, none-the-less, to those who convene around it each year in celebration.
Q: Which is the most realistic artificial Christmas tree?
A: If you've spent much time out in what Twain calls "the territory," you'll know that trees are not symmetrical, their colors can be all over the place, and they definitely have a particular smell! So, whatever you do, if you're looking for a lifelike Christmas tree, avoid the overly symmetrical design. Instead, find a tree design that gives you that in-the-wild feeling.
Q: Are artificial Christmas trees safer than real ones?
A: There's an element of safety and risk with both an artificial and real Christmas tree. On the one hand, a real tree will drop needles in the house, which can be hazardous to children and animals. However, real trees do not contain any dangerous chemicals like lead. Artificial trees are typically a bit more lightweight than their natural counterpart, which means if they tip over, there's less potential damage. Whatever tree you choose to be very careful with the electrical outlet and prelit artificial Christmas trees. If you've ever seen National Lampoons Christmas Vacation, you know a curious cat can end your tree in a hurry.
Q: Is it better to get an artificial Christmas tree?
A: If you buy an artificial tree that you will love and keep for many seasons, this can be a better way to go. It will save you money in the long run and be better for the environment. The only real downside to an artificial tree is that you'll need to store it for the rest of the year, and it doesn't have that true tree look and smell — a small price to pay for convenience, however.
Q: How do you make an artificial Christmas tree look cooler?
A: If you want the best of both worlds, buying a nice artificial tree and classing it up with some killer ornaments and additions can really give you everything you want. To start, make sure all the branches on your artificial tree are fully fluffed. Once that is done, you can begin to add real elements.
If you're able to procure some real branches and pine cones, these go a long way to adding a true tree look and feel to your artificial tree. Begin filling out the empty spaces between the branches with these elements and then fill in the small gaps with garland and ornaments. The added real branches will give you a nice tree smell for at least a week.
Finally, take a can of flat white primer or finishing paint in a spray can and tip the ends of your tree with a little white that will give them the look of a fresh dusting of snow.
Q: What size Christmas tree should I buy?
A: First, take a measuring tape and figure out how high the ceiling is in the room intended for the tree. The pros recommend you give your tree at least a foot of breathing room from the topper to the ceiling. Next, consider the diameter of the tree. Throwing a tape measure across the ground will help you identify the maximum width you can potentially. Just remember to give the tree edges a little space from the walls to ensure that your tree has plenty of room to sparkle.
Q: How much do artificial Christmas trees cost?
A: Like any consumer product, the sky is the limit! It's possible to spend the price of a compact car on a tree if you want. However, most moderately priced Christmas trees run in the low $100s to $2000, depending on size and how lifelike they feel. There's an artificial Christmas tree for every budget.
Sources:
Sign Up Now
GET THE VERY BEST OF GEARHUNGRY STRAIGHT TO YOUR INBOX