Last updated:
04 Sep 2020
7 Best Android Tablets (Review) In 2021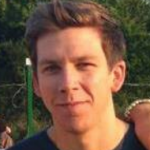 This product guide was written by Jordan Carter
Whether you're an office professional, or a parent looking for the perfect way to introduce their child to technology, this is the list for you. We have a small selection of Android devices to give you an idea of what the market has to offer. Some of them are geared towards general use, while others are more professional. Some brands you will recognize, others you will need to research. Check out our best Android tablets review.
The Best Android Tablet
The best!
Gear, gadgets & stuff for men
Straight to your inbox