Best Aloe Vera Gels In 2021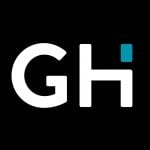 This product guide was written by GearHungry Staff
Last Updated
December 9, 2019
GearHungry Staff
GearHungry Staff posts are a compilation of work by various members of our editorial team. We update old articles regularly to provide you the most current information. You can learn more about our staff
here
.
GearHungry may earn a small commission from affiliate links in this article.
Learn more
More and more people have now realized that the best products for skin care have always been plant related. No more so than the deliciously gloopy inner pulp of an aloe vera leaf! This unlikely substance, more like something you would find living in the depths of the sea, calms, soothes, and repairs. Even the best aloe vera gel prepared for a modern market demanding convenience doesn't cost the earth and in the majority of cases will improve and enhance the complexion and hair with just a few applications.      
Aloe vera gel in its natural form, straight from the leaf can be very sticky and it is, therefore, necessary to wash it off after application. Moreover, the leaf itself is thick and spiky and the plants will only flourish in a hot climate. It can therefore be tricky, messy, and bothersome to cut a fresh leaf every day as part of your personal care routine. Aloe vera gel-based products have resolved these issues, making it possible for everyone to include using aloe vera in their skincare regime.
While using aloe vera gel may well be the answer to a number of skin problems, it is important to select the best product available for your skin type and issues on the market. Here are some of the most popular and highest rated gels you may want to try.
The Best Aloe Vera Gel
Seven Minerals Organic Aloe Vera Gel

Seven Minerals Organic Aloe Vera Gel has to be among the very best skincare products available on the market today. Using Southern Texas aloe vera, the company takes steps to maintain its quality. The most satisfying thing is that it does not use aloe power or include artificial additives but it relies on the power of the freshly cut aloe leaves, which is also the reason why it is one of the strongest aloe vera gels in the market.
The consistency is just perfect – not too thick and not too watery. You will notice the consistency almost matches what you get straight from the leaves. It absorbs instantly into the skin and is very easy to apply.
In order for it to have a reasonable shelf life, it does include some natural ingredients, but it steers clear of xanthan and other harmful ingredients. It uses seaweed as a thickener, which many people mistakenly, consider carrageenan. In reality, it does not have any harmful ingredients. The company has even taken steps to remove iodine, which means it is suitable for people with iodine sensitivity. So overall, it's a very nice buy! For more amazing skincare products like this, check out our guide to the best anti-aging creams.
Key Features:
Freshly cut aloe plants
12 ounces
Natural thickeners
200 active ingredients
Specification:
Brand

Seven Minerals

Model

SNN001

Weight

12 ounces
Sun Bum Cool Down Aloe Vera Gel

The manufactures of this cool down aloe vera gel have been at it for about a decade. You'll easily admit that's too long a time to be riding in the wings of luck. The Sun Bum Cool Down Aloe Vera Gel is one of the most successful in the market and has been satisfying surfers and beach lovers, alike. The 8.8 ounces of gel is formulated with Tea leaf oil and vitamin E. Vitamin E, being an antioxidant will help reverse the action of free radicals which are a major cause of skin wrinkles and aging. Totally devoid of allergy-causing oxybenzone common with other sunscreen products, the SunBum Cool Down Gel is made with your safety in mind. What's more, folks that are allergic to gluten have nothing to worry about as the composition is totally gluten-free.
Also, all materials are totally environmentally friendly and non-toxic to marine organisms. Furthermore, It serves to prevent sunburn, and if you do get too much dose of the sun, you'll feel relief in no time, with all the redness back to normal. Simply apply after or before exposure to the sun. For a more soothing feel, you can keep in the refrigerator prior to use. You'll also like that you can use it to maintain your tan as it's quickly absorbed to lock in the tan. All in all, for your beach trip, the Sun Bum Cool Down gel is an essential companion.
Key Features:
Vitamin E (antioxidant)
Aloe vera extract
Oxybenzone-free formulation
Non-toxic & environmental friendly
Specification:
Brand

Sun Bum

Model

Sun Gel

Weight

8.8 ounces
Holika Holika Aloe 92% Shower Gel

Holika Holika Aloe 92% Shower Gel features a formulation of fermented aloe vera juice combined with phellinus linteus. The combination maximizes the effect of aloe formulation on the skin. The result is a transparent gel that offers a greater cleansing effect than ordinary liquid foamy cleansers. One of the great things about the Holika Holika Aloe is that the constituent is devoid of unnecessary chemical additives such as parabens, propylene, artificial colors found in many gel types. Nearly 99% of the constituents is natural.
You'll also love the moisturizing and cooling effect the gel will have on your skin. Another thing you'll notice about the shower gel is a non-drying feel after shower which also adds glow to your skin. That's not all. The fact that it's devoid of cleansing surfactant yet is able to clear skin impurities is altogether great for many skin types.
Key Features:
8.45 ounces or 250ml content
92% Aloe Vera extract
Aloe leaf-shaped bottle
Cooling effect
Specification:
Brand

Holika Holika

Model

353988

Weight

4.8 ounces
Solimo Sunburn Relief Gel with Aloe Vera

Solimo Sunburn Relief Gel with aloe vera was specifically formulated to deliver relief from pain caused sunburn. If you got a little bit too much from mother-nature on a sunny day out at the beach or beside the pool, or perhaps you tanning booth gave you a little more than just tan, not to worry because this relief gel has totally got you covered. What's more, the versatility cannot be ignored. This relief aloe vera gel is packed with special formulations that also make it a reliever of pain from skin irritation, inflammation, bites, and many more. Apply this versatile gel on a blister or an insect bite and you'll totally love its fast pain-relieving action. This is all thanks to the presence of aloe leaf juice, it gives an immediate soothing sensation.
Solimo sunburn relief gel also contains lidocaine hydrochloride as the active pain-relieving ingredient. In addition other constituents such as glycerin, isopropyl alcohol, carbomer, menthol, benzyl alcohol, are also present. And just so you know, the cap isn't designed to dispense in a convenient and controller amount, so you'll have to open the entire cap to gain access to the relief gel. That said, this shouldn't be a deal-breaker considering how effective the solimo is. More so, the fact that the manufacturer threw in a complete refund for any reason makes the deal a total "knock your socks off" of deal.
Key Features:
Aloe Vera leaf juice
Lidocaine present
8 ounces
Contains alcohol-based compounds
Specification:
Brand

Solimo

Weight

10.7 ounces
Amara Beauty Aloe Vera Gel




Made using organic cold pressed aloe, Amara Beauty Aloe Vera Gel enjoys several positive reviews. Because of its quality and potency, it is suitable for moisturizing hair, skin, and cuticles. You can even use it to treat sunburn and razor burn.
It has a thick consistency which results in a smooth application as it spreads evenly and absorbs instantly. As there is no added color or fragrance, it is safe for people with sensitive skin to use. In fact, you can effectively use it on bald spots or itchy patches on cats and dogs. It produces impressive results because it contains 99.75% pure, cold-pressed aloe vera, whereas the remaining composition consists of food-grade preservatives. Moreover, it comes with a 100% money-back guarantee, so you really have nothing to lose when buying it.
Key Features:
Organic cold-pressed aloe
Suitable for pets
100% money-back guarantee
Specification:
Brand

Amara Beauty

Model

SG_B00WRN3TBU_IN

Weight

7 ounces
Nature Republic Moisture Aloe Vera Gel




While you can certainly find products that contain more than 92% aloe vera gel, this one from Nature Republic is still more potent than most. Packed with vitamins, Nature Republic Moisture Aloe Vera Gel is supposed to help keep your skin moist and prevent redness and dry skin when you are out in the sun. The consistency of this product is something that earns its several positive reviews from its users. Not only does it absorb quickly, but it also keeps you from dealing with a sticky face after application.  
The only issue some people experience is slight dryness of the skin, which is mainly due to the alcohol in the product. However, it's nothing serious and works great for people with oily skin and looking for a way to combat acne. You may want to use it every other day to get better results. It comes in a decent sized container so there's also value for money.
Key Features:
92% aloe vera extract
Large container
No sticky feeling
Specification:
Brand

Nature Republic

Model

NO3714

Weight

8.8 ounces
Green Leaf Naturals Aloe Vera Gel

If you're looking for a pure daily moisturizer for your face, skin, and hair, you may want to put your money on Green Leaf Naturals Aloe Vera Gel. Made originally in the USA using cold-pressed extraction to ensure maximum potency retention, it works as effectively as the gel from an actual aloe leaf does.
No need to worry about purity with this product because it is charcoal filtered and never uses heat during its processing. This means it preserves most of its minerals, vitamins, enzymes, and proteins making it a suitable choice for people with all skin types.  It does not use any carrageenan or any harmful thickeners, which is another reason why it is less likely to create any allergic reactions.
The consistency is rather watery and therefore it may not be what you would expect from your moisturizer but it is absorbed in no time. It's ideal to use to soothe any discomfort caused by micro needling, hair removal treatment or any other process. Overall, it can certainly be your go-to aloe vera gel in every way!
Key Features:
Organically made from real leaves
Cold pressed for improved potency
No residue
Specification:
Brand

Green Leaf Naturals

Weight

9.6 ounces

This charcoal-filtered gel works reasonably well to keep your skin, hair, and face moisturized in every season. Thanks to its ingredients, NTRSNS Aloe Vera Gel is equally suitable for acne, eczema, psoriasis, and razor bumps. You can even use it for overall hydration and hope to get satisfactory results.
It does not contain any harsh chemicals and is fragrance-free, meaning most people can use it without having to worry about a reaction. It may seem a bit overpriced, but again, it is a 12oz bottle so should last long. Considering other reviews, the only complaint people had is that it is not really a gel but more of a liquid product.  Be sure to shake the bottle gently before use and it will ensure that you don't get a water-like consistency. Our guide to the best facial cleansers features more great products you should add to your daily skincare routine.
Key Features:
Cold-pressed organic gel
Highly potent
12oz bottle for extended use
Specification:
Brand

NTRSNS

Weight

12 ounces
Earth's Daughter Aloe Vera Gel

This Texas-grown organic aloe vera gel is your single solution for rashes, bug bites, acne, and other skin-related conditions. The absence of any parabens, carbomers, and carrageenans means you can use Earth's Daughter Aloe Vera Gel with total peace of mind.
It doesn't even contain any water or aloe powders, which takes its quality to the next level. Having said that, it does contain potassium sorbate, ascorbic acid, and natural citric. But, you don't need to worry because it contains no more than a drop of these ingredients to improve the overall shelf life.
If you're looking for something for irritated skin such as for after shaving, you can always put your money on this product from Earth's Daughter. The only issue people experience is regarding the spout or nozzle, which they found a little annoying to use. If you learn to use it properly, it has everything to be one of your favorite gels. An amazing grooming gift for modern men.
Key Features:
99.75% organic
12oz bottle for longer use
Suitable for irritated skin
Specification:
Brand

Earth's Daughter

Weight

8.2 inches
Kate Blanc Cosmetics Aloe Vera Gel



Kate Blanc Cosmetics Aloe Vera Gel is an impressive tonic for your dry scalp and irritated skin, but it is equally impressive as a hand sanitizer. Just a few drops achieve the desired results. It contains proteolytic enzymes that work well to repair your skin.
Application is super simple, thanks to its consistency. Just apply about half an hour before a shower to have silky smooth hair. It is worth mentioning that some users have found it a bit too runny for a gel, but on the upside, its consistency means you can use it on your hair and not just skin.
Key Features:
Obtained from freshly cut aloe leaves
No sticky residue
Efficient hand sanitizers
Specification:
Brand

Kate Blanc Cosmetics

Weight

9.6 ounces
Lily of the Desert Aloe Vera Gel




In case you're a fan of natural gel but want to use it without the hassle of cutting a leaf daily, this 12oz bottle of organic aloe vera gel may well be the answer to all your needs. Lily of the Desert Aloe Vera Gel comes with natural ingredients and works great to cool the skin.
It is a potent product with the ability to penetrate into the skin to all three epidermal layers. Moreover, its hydrating quality will help maintain the overall smoothness of your skin. Regular use will go a long way towards reducing the overall appearance of damaged skin. You can use it safely around your eyes. Overall, it is a great buy but some user reviews have highlighted the importance of buying it from an authentic seller to avoid receiving the original product. Our guide to the best eye creams features some amazing products for sensitive skin around your eyes, so check them out.
Key Features:
12oz bottle for extended use
99% aloe vera gel
Natural ingredients for moist skin
Specification:
Brand

Lily of the Desert

Model

00190013

Weight

1 pound
Botanic Heart Aloe Vera Gel

When looking for a single answer to your skin problems, you may want to give this aloe vera oil a shot. With its natural ingredients and 99.7% aloe vera gel, Botanic Heart Aloe Vera Gel is capable of keeping your skin hydrated and moist all the time. The ease of use is another reason why this gel is a popular choice for many users. However, some people have found it a bit on the watery side, but that is okay so long as you practice some care getting it out of the bottle. Application is easy because it absorbs very quickly.
The use of certified organic aloe vera means you are going to get a high-quality product at an affordable price. Some may think the price could have been lower but you're paying for a 16 fl oz bottle that is going to last for some time so, expect good value for money when choosing this aloe vera gel. You may also like some of the best coffee scrubs from our list, so be sure to check them out and pick the perfect one for your skin. 
Key Features:
16 fl oz bottle for long-term use
100% natural cold pressed
No alcohol or harmful chemicals included
Specification:
Brand

Botanic Hearth

Weight

1.1 pounds
Fruit Of The Earth Aloe Vera Gel

Fruit of the Earth Aloe Vera Gel is yet another great offering from a company producing some great skin-care products and it's 100% natural. Using it is like using a freshly cut piece of aloe. It offers quick relief from minor burns, sunburn, insect bites, skin irritation, dry skin and chafing.
It has an amazingly hydrating effect on your skin and regular use is likely to maintain skin quality by retaining moisture. You can use it on sensitive skin because it does not contain alcohol or any artificial coloring. It is fragrance-free, which is another testament to the fact that you're using a high-quality organic product. The only issue people had was regarding its price tag, which could be lower. If you are looking for some amazing anti-aging products, be sure to check out our selection of the best ones on the market.
Key Features:
2 bottles in one for long use
Clear, smooth consistency
Organic aloe vera
Specification:
Brand

Fruit Of The Earth

Weight

3.4 pounds
Majestic Pure Aloe Vera Gel

For people who recognize the benefits of using aloe vera gel, this product from Majestic Pure will prove a blessing. Majestic Pure Aloe Vera Gel is an affordable, hassle-free alternative to using gel straight out of an aloe vera leaf. The consistency is perfect and there's no sticky feel afterward.
As it is a natural cold-pressed gel, most of its medicinal properties stay intact, which is why it is considered a favorite by so many. It is particularly beneficial if you're suffering from psoriasis since it works to rehydrate dry patches and offers quick relief. You can also use it to treat skin-related issues in pets, especially dogs. Overall, it's effective although some people may not like its smell. It's nothing too serious though! Be sure to also check out our guide to the best exfoliators from our list for more great products your skin will love.
Key Features:
Natural cold-pressed bottled aloe vera gel
16oz bottle with a good shelf life
Quick absorbing gel for good results
Specification:
Brand

Majestic Pure

Weight

2.4 ounces
PURA D'OR USDA Organic Aloe Vera Gel

The PURA D'OR USDA Organic Aloe Vera Gel didn't just carry a USDA approval for nothing. This gel comes packed with natural ingredients selected from fresh plants. That's good news for those with extra sensitive skin types. Asides aloe vera extracts, PURA D'OR Aloe gel is packed with antioxidants (vitamin E & C) which counters the action of free radicals to give your skin firmness in addition to eliminating early signs of wrinkles. Furthermore, the PURA D'OR gel is versatile. Not only is it useful for skincare solutions, but the gel is also suitable for hair and scalp treatment. Thanks to the moisturizing power, it'll provide the necessary hydration needed for a healthier scalp and non-breaking, softer hair.
That's not all, the ingredients in the formulation also make the gel ideal for quick relief from skin burn. What's more, this gel doesn't leave any residue on the skin after use due to its complete absorption deep into the pores of the skin. Not only is it skin-friendly, but this organic gel is also environmentally friendly. There's more, unlike other products packed with artificial preservatives, there's no need for chemical additives to prevent it from breaking down. It naturally soothes the skin and is completely devoid of alcohol-based compounds. Even more, PURA D'OR Aloe gel comes in four amazing scents carefully packed in a 7.85 x 2.8 x 2.75 inches plastic bottle with a convenient dispense mechanism that guarantees easy access from start to finish.
Key Features:
Natural ingredients
No artificial preservatives
16 fluid ounces
Skin & environment friendly
Specification:
Brand

PURA D'OR

Weight

1.2 pounds
Aloe Vera Gel Buying Guide & FAQ
How We Chose Our Selection of Aloe Vera Gels
We make our selection considering the popularity of the brand against its value for money. We choose the most affordable aloe vera gels with positive customer reviews. It's the combination of popular brand, reasonable price, natural ingredients and good customer reviews that helped us create the list of these aloe vera gels for you.
Features To Look For In Aloa Vera Gels
To find the best aloe vera gel, it is important to pay attention to a number of things. Here are some features to look for in your aloe vera gel:
Check the Ingredients - You need to understand that bottled aloe vera gels vary greatly in quality. It's not the same gel you extract directly from the plant but uses other ingredients to turn it into a usable texture and increase its shelf life. The gel is the most potent part of the leaf but it has to be blended with emollients such as glycerin to improve hydration. Many companies now use oil and water soluble ingredients. To keep them blended they need to resort to adding stabilizers.
Checking the ingredients of your bottled aloe vera gel is important because some companies try to deceive you by selling gels that are mostly water and only a little aloe vera juice. Some of these products can actually be harmful because dehydrated aloe vera powder is added. Therefore, it is essential to check the ingredients and ensure that Aloe Barbadensis Leaf Juice is at the top of the list, not aqua or water. Moreover, the gel should be free of any carbomers, parabens, and carrageenan or else you could end up hurting your skin instead of repairing it.
Know Its Shelf Life - Whenever you're out looking for the right aloe vera gel, never make a purchase unless you know the shelf life of the product. Some brands rely heavily on natural stabilizers which often diminish the quality of the gel itself. Ideally, you should be looking for a product with natural preservatives such as grapefruit seed extract which keeps the gel in its usable form for up to 12 months.
Ease of Use - Consider the consistency of the aloe vera gel and how this will affect what you want to use it for. Some so-called gels will be so watery, it's unreasonable to call them gel. However, some top brands offer gels with a rather watery consistency for rapid absorption and still offer a great products and benefits. Gels with a lotion-like consistency can be added to massage oils, essential oils and other daily care products. So, be sure to check the ease of use and its intended purpose  before buying.

Aloa Vera Gel FAQ
Q: What is aloe vera gel?
A: Part of the aloe species, aloe vera is one of the most commonly used plants in cosmetics because of its potent medicinal properties. Aloe vera can offer a variety of benefits from over150 active ingredients, such as selenium, zinc, vitamin C and vitamin E.  If you take the succulent aloe vera leaf, you can divide it into two parts. One is the actual gel and the other one is the juice or latex. Aloe vera gel is the clear pulp on the innermost part of the leaf, whereas the aloe latex is a golden yellow liquid seeping from the leaf itself.
Q: How should I use aloe vera for my skin?
A: When you pick the right aloe vera gel, especially from the ones reviewed here, you're likely to receive some amazing skin-related benefits. Of course, the results may vary from person to person, depending on how you use it, your skin type and condition and your frequency of use. Here are some of the ways to enjoy its skin-related benefits:
For Use As A Moisturizing Cream: You can use aloe vera gel on oily skin to reduce and manage acne outbreaks and more. It penetrates deep into your skin but does not saturate it, which is why it can replace your day cream in the summer.
Soothing Skin Care: You can use our aloe vera gel to deal with irritation, redness, sunburn and other similar issues. It works by creating a soothing sensation. You just need to massage the affected area using a few drops of gel.
Firming Skincare: Another great use of aloe vera gel is as firming or up lifting agent. By repairing tissue and removing dead skin cells, it provides anti-ageing benefits. It can serve as a reliable lifting mask for the face and around the eyes. You can also use it to deal to fade stretch marks and help with cellulite.
The soothing qualities of the aloe vera plant have been known and used for centuries. As far as skin care goes, it's one of nature's wonder plants. Whichever product you choose from our list, you are going to see benefits. In the end, settling down to regularly buy and use one product may come down to how quickly it is absorbed or how easily you can get the cap off. Whatever it is that makes you eventually settle with a favorite brand, aloe vera gel is definitely something every household should keep handy in the first aid box or bathroom cabinet.
Sign Up Now
GET THE VERY BEST OF GEARHUNGRY STRAIGHT TO YOUR INBOX