Best Air Quality Monitors In 2021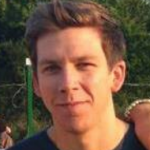 This product guide was written by Jordan Carter
Support us! GearHungry may earn a small commission from affiliate links in this article.
Learn more
Air quality is a big deal in 2019. We're more aware of the dangers we face just by sitting in our own homes. You could be breathing in toxins, chemicals, dust, and many more things that could have serious implications in the future. So, what can we do about it? Well, fortunately, there are hundreds of products out there that can improve the air quality in your home. The only problem is – they all do a different thing. So, you need a way of analyzing your air quality before you can go about fixing it. That's where air quality monitors come in. They use sensors to find out exactly what is in the air you're breathing so that you can take steps to improve it. Here's our list of the best air quality monitors on the internet.
The Best Air Quality Monitor
Awair Element Indoor Air Quality Monitor

Awair is one of the biggest names in the world of air quality monitors. They take smart technology, interior design, and the latest in air quality monitoring technology and put it into every product they make. Our favorite product in their range is the Awair Element Indoor Air Quality Monitor. It tracks the five most important elements of air quality – CO₂, VOCs, PM2.5, temperature, and humidity. You can read these measurements in real-time using the Awair app to get a picture of your home's air quality, so you take steps to improve it. 
The main reason for buying the Awair Element over the other air quality monitors in this list is the way it looks. It looks like a modern speaker or alarm clock, which means you're not going to be embarrassed to have it in your home. You can also integrate it with Alexa or Google Assistant and control your air quality using just your voice. If you're looking for the best air quality monitor on the market, you've found it. And if you liked this product, you will surely be interested in some of these amazing smart air purifiers from our list.
Key Features:
Tracks CO₂, VOCs, PM2.5, temperature, & humidity
Sleek, modern design 
Smart home integration
Control using the Awair app 
Feedback and tips to improve air quality
Specification:
Brand

Awair

Model

AWAIRREV3E

Weight

16 ounces
Looks amazing 
Integrate with smart home products 
Provides feedback and tips 
The app is easy to use 
Can be difficult to connect 
More expensive than other similar products
EG AIR Air Quality Pollution Monitor

The EG Air Monitor is one of our favorite budget options on the market. It's around $100 cheaper than most of the professional-standard pollution monitors around, so it doesn't have quite the same accuracy or number of features. However, if you're looking for something entry-level, that will give you a good insight into your air quality, this is a great product.
One of the main things we like about it is that it comes with an LED screen. A lot of modern air pollution monitors require you to connect the device to your smartphone or tablet, but with this product, you can just pick it up and check your readings. Having said that, it still does come with a corresponding app, if you want more detailed analysis.
It measures temperature, humidity, VOC, and fine dust matter, but doesn't measure CO2 like the other products. And, it gives you a general overall reading of your air-quality that is displayed using a smiley face. For more quality products for your home, check out our guide to the best ozone generators.
Key Features:
Tracks toxins, chemicals, PM2.5, humidity & temperature
Android and iOS apps available
LED display
Real-time measurements
Specification:
Brand

EG Air

Weight

8.6 ounces
Easy-to-read LED display.
Great price.
Can use it with or without a smartphone.
Unattractive design.
Can't connect to smart home products.
Temtop M2000C Air Quality Monitor

The Temtop M2000C has an industrial-looking design that sets it apart from a lot of the air quality monitors we've featured on this list so far. It's a handheld device that you can use in your home or in a business setting like an office or warehouse. It has an advanced sensor that detects PM2.5, PM10, particles, CO₂, temperature, and humidity. That gives you a pretty complete view of the quality of the air you're breathing in. It has a small TFT color LCD screen that displays the data and is powered by a 2200 mAh rechargeable lithium battery that provides around six hours of battery life. Another feature we like is the air quality alarm, which lets you know if the measurements rise above a set level. You may also be interested in some of the best air purifiers for large rooms, so check them out.
Key Features:
Measures PM2.5, PM10, particles, CO₂, temperature, and humidity
TFT color LCD screen 
2200 mAh rechargeable lithium battery 
Six hours of battery life 
Air quality alarm 
Specification:
Brand

Temtop

Model

M2000C

Weight

2.2 pounds
Durable construction 
Gives a complete view of air quality 
Screen is impressive 
The buttons are a bit chunky 
ECOWITT WH0290 Air Quality Monitor

How assured are you that you are breathing in healthy air? Have you ever thought about the impact unhealthy air can have on your health? Knowing that breathing is an every day, all day process which one cannot do without as long as they live, you might as well want to pay some attention to the quality of the air you inhale in your home, office or car.
With the help of the ECOWITT WH0290 Air Quality Monitor, you can identify all the significant air quality pollutants there can ever be. It can locate PM2.5 particles – these are almost impossible to see with the human eye. Stemming from wildfires, woodstoves, power plants or industrial processes, these air pollutants are part of our everyday lives. It grades the status of your air quality into six easily acceptable levels; from good to hazardous. In between are moderate, poor, unhealthy, and severe levels.
Key Features:
Identifies particle sizes as tiny as PM2.5
Grades air quality into 6 levels
Ideal for indoor and outdoor use
Dual power source
Specification:
Brand

ECOWITT

Model

WH0290

Weight

14.9 ounces
Seperate screen and sensor 
Gives a general idea of your air quality health 
Easy-to-read screen 
Eve Room – Indoor Air Quality Monitor

This Eve Room – Indoor Air Quality Monitor is a carefully designed air quality monitor. It is a highly portable device with excellent efficiency. No wonder it remains an award-winning product. Eve Room, manufacturers of this air quality monitor assures 100% data privacy with every information it gathers from your use. Feel free to use this to your benefit everywhere you find yourself. It is suitable for use indoors. Again, it does not support Eve cloud and data sales but it does guarantee the privacy of all your data.
For clean, healthy, and fresh air, this is just right for you and your loved ones. Unpleasant VOC levels which stem from our everyday furniture, toys, electronics, carpet, and many others are detected by this air quality monitor. Everyday activities like cooking and cleaning are closely monitored, showing how they impact the quality of air in your home or office. Plus it gives reliable recommendations on steps to be taken to improve your air quality.
Key Features:
It is a highly portable Air Quality Monitor
Recommended for indoor use
100% data security and privacy
Detects VOC threat levels
Specification:
Brand

Eve

Model

10EAM9901

Weight

1.6 ounces
Compact design 
Looks great 
Sends data to the app 
IQAir AirVisual Pro Air Quality Monitor

The IQAir Air Monitor is one of our favorite premium products on this list. It does the same basic job as the cheapest air monitors, but the readings are generally more accurate, and they offer better connectivity. In simple terms, if you really want the most accurate reading, you should spend more money. But not everyone needs to know exactly what their home's levels of CO2 are.
The stand out feature on this air monitor has to be the large LED display. It's super bright and easy-to-read thanks to the color-coded smiley face system and the large font. You can set it to display exactly what you want to see at a glance, including the weather and air quality outside. As soon as you power it up, it can detect your location and display the readings from the nearest monitoring station. This makes it a much more comprehensive tool than the other air monitors we've featured.
It's a professional-grade monitoring system, which means it's super accurate. It specializes in measuring PM2.5, using its high-precision laser technology. And, it's got an industrial grade CO2 sensor. On top of that, it can measure temperature and humidity accurately.
The smart home integration technology in this monitor is among the best on the list. It can be set up to control your connected home technology and send alerts to your smartphone when the air quality reaches a certain level. But this product stands out because you can compare the air quality indoors to the air quality outdoors. This, along with the fact that you can check your air quality history, gives you a real indication as to whether the steps you're taking to improve the air quality are working. For example, if you run an air purifier in your home, you should be able to see a marked difference after a couple of days. Don't forget to also check our guide to the best portable air conditioners.
Key Features:
Tracks PM2.5, CO2, humidity & temperature
Android and iOS apps available
Smart home integration
Large LED display
Measure outdoors air quality
Specification:
Brand

IQAir

Model

AVPRO

Weight

1.7 pounds
Easy-to-read LED display.
Shows weather and outdoor air quality.
Highly accurate for PM2.5 and CO2 measurements.
Can use it with or without a smartphone.
Expensive.
Doesn't measure VOC levels.
Plume Labs Flow The Personal Air Pollution Sensor

Our last product on this list is the Plume Labs Flow. Just from a quick glance, you'll probably notice that this product's a bit different from the rest. It's the leather handle that gives it away. And the fact that it's tiny and weighs just 70g. The reason for this is that it's designed to be mobile so you can take it anywhere with you. This is a product for the truly vigilant among you that want to know about the quality of the air wherever you go.
It works by letting air pass through the tiny holes in the shell and shooting a laser into the air. This laser detects the particles of air and records the data. Because it's designed for mobile use, it focuses on three primary measurements – Nitrogen Dioxide (NO2), Volatile Organic Compounds (VOC) and Particulate Matter (PM2.5, PM10). These are the three main pollutants that have an adverse effect on our health and the most common pollutants you're likely to encounter when you're out and about.
Of course, like all air quality monitors, it sends the recorded data to a corresponding app. You can get a minute-by-minute breakdown of your exposure and it can even build up an air-quality map of the places you've been. That makes it perfect for people on the road a lot because it can tell you places you should be avoiding. It's not the most comprehensive air quality monitor, but we love the fact that it's portable and measures as you go.
Key Features:
Tracks NO2, VOCs, PM2.5, & PM10
Android and iOS apps available
Small & lightweight
Leather handle
Specification:
Brand

Plume Labs

Weight

11.4 ounces
Tracks air quality as you move around.
Lightweight and easy-to-carry.
Looks cool.
Doesn't track humidity, temperature, or CO2.

The VSON Air Quality Monitor is one of our favorite handheld monitors. If you want a portable device that can read the air quality anywhere, this is one of the best. It provides a pretty complete view of the air quality. It shows the temperature, humidity, PM1, PM10, PM2.5, TVOC, and HCHO (formaldehyde). The only thing it doesn't provide is the CO₂ level, so you'll need a separate device for that. One of the best things about this air quality monitor is how portable it is. It's powered by a 1000mAh battery that gives it around 3-6 hours of life. Plus, it weighs just 170.5g, which means you can carry it around in your pocket without really noticing it. 
Key Features:
Measures temperature, humidity, PM1, PM10, PM2.5, TVOC, and HCHO 
1000mAh rechargeable lithium battery 
3-6 hours battery life 
Lightweight design 
Color digital display
Lightweight and portable 
Decent battery life 
Easy to operate 
Air Quality Monitor Buying Guide & FAQ
Features To Look For In Air Quality Monitors
Smart Integrations – Some of the more expensive air quality monitors can be controlled using Alexa and other smart-home devices. They can also be integrated so they can turn of dehumidifiers, fans, and other air quality devices.

Night Light – An air quality monitor can double up as a night light. This isn't an essential feature, but it's definitely a nice addition.
Smartphone/Tablet Access – Most air quality monitors can be accessed via a smartphone or tablet. This lets you check up on your readings from anywhere.
LED Display – Some air monitors come with an LED display so that you can check your readings without having to access an app.
Air Quality History - It's useful to see how your air quality has improved or gotten worse over time. This tells you if the steps you are taking to improve it are working.

Air Quality Monitor FAQ
Q: What are the top pollutants?
A: The main things you should be looking out for are toxins, chemicals, PM2.5 (fine dust), CO2, humidity & temperature. A high-quality air monitor will be able to check for all of these pollutants.
Q: How do air quality monitors work?
A: They have tiny sensors inside that detect the levels of each pollutant and then record it. These can either read via an LED screen or corresponding app.
Q: What time of day is air quality the best?
A: Between noon and 6 pm. At night, the cold air pushes itself towards the ground, causing pollutants to accumulate.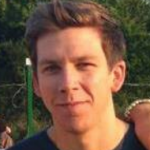 Jordan Carter is Gear Hungry's resident Editor-in-Chief with a genuine love and passion for all things tech. Jordan works diligently to ensure only the best products ever make it onto the platform and are showcased in Gear Hungry's carefully curated, tested and expertly researched, informative buying guides.
The best!
Gear, gadgets & stuff for men
Straight to your inbox