Awair Element Indoor Air Quality Monitor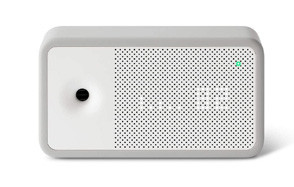 Key Features:
Tracks toxins, chemicals (VOCs), PM2.5, CO2, humidity & temperature
Smart home integration 
Provides air quality insights and product suggestions
Connects with Amazon Alexa & Google Home
Android and iOS apps available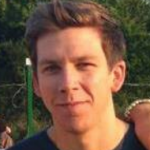 Air quality is a big deal in 2019. We're more aware of the dangers we face just by sitting in our own homes. You could be breathing in toxins, chemicals, dust, and many more things that could have serious implications in the future. So, what can we do about it? Well, fortunately, there are hundreds of products out there that can improve the air quality in your home. The only problem is – they all do a different thing. So, you need a way of analyzing your air quality before you can go about fixing it. That's where air quality monitors come in. They use sensors to find out exactly what is in the air you're breathing so that you can take steps to improve it. Here's our list of the best air quality monitors on the internet.
The Best Air Quality Monitor
Air Quality Monitor Buying Guide & FAQ
How We Chose Our Selection Оf Air Quality Monitor
Reviews – One of the first things we do when we're creating our Buying Guides, is read customer reviews. They are a hive of information about a product that you can't possibly get from reading the product description and looking at the images. Customers have no real incentive to lie about the product they've bought, so the review section is packed with honest opinions. We also read other expert reviews to see if they've picked up on something we've missed.
Price – Air quality monitors are generally priced from around $100 to $300. The more money you are prepared to pay, the more accurate a reading you can get. The more expensive models also tend to look more attractive, but that's just our opinions. Check out our Best Value and Premium Product options for the lowest and highest priced products.
Quality – You should always look for a high-quality air monitor. It should be made from quality materials and be built to last. Then, you should never have to replace it. The products on this list are all high quality.

Features To Look For In Air Quality Monitors
Smart Integrations – Some of the more expensive air quality monitors can be controlled using Alexa and other smart-home devices. They can also be integrated so they can turn of dehumidifiers, fans, and other air quality devices.
Night Light – An air quality monitor can double up as a night light. This isn't an essential feature, but it's definitely a nice addition.
Smartphone/Tablet Access – Most air quality monitors can be accessed via a smartphone or tablet. This lets you check up on your readings from anywhere.
LED Display – Some air monitors come with an LED display so that you can check your readings without having to access an app.
Air Quality History - It's useful to see how your air quality has improved or gotten worse over time. This tells you if the steps you are taking to improve it are working.

Air Quality Monitor FAQ
Q: What are the top pollutants?
A: The main things you should be looking out for are toxins, chemicals, PM2.5 (fine dust), CO2, humidity & temperature. A high-quality air monitor will be able to check for all of these pollutants.
Q: How do air quality monitors work?
A: They have tiny sensors inside that detect the levels of each pollutant and then record it. These can either read via an LED screen or corresponding app.
Q: What time of day is air quality the best?
A: Between noon and 6 pm. At night, the cold air pushes itself towards the ground, causing pollutants to accumulate.