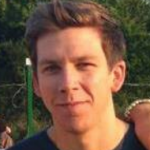 Benefits Of Using Mechanical Keyboard
Out with the old and in with the new, this motto spans across a number of topics, but does it include the one above? There is a range of pros and cons that the two offer up, all in all, one man's meat is another man's poison. On one hand, there's a beauty behind the practicality of a mechanical keyboard. While on the other, offers up what every modern design aims to… convenience. Some may argue that the convenience here is in the part of the manufacturers, nevertheless, the best option here could possibly be relative. If you are looking to purchase a keyboard, here are some points that may make it a bit better.
What Is A Mechanical Keyboard?
A mechanical keyboard is a nifty little device; it makes use of actual physical color switches placed under the keys to record what the user has typed. Once the key is pressed down, its switch is triggered. After this, the key conveniently reverts back to its former position, so you can click on another. It does not sound so fascinating yet does it? After all, with a traditional keyboard, you can still easily input your data.
The stand out feature here is the tactile and audible feedback that the mechanical option offers up. Actually hearing the way you type can drastically change the way you type altogether.
This is not a new concept though, the keyboards of old were built on this concept. Now geek out on this, even back then, these models were a lot more durable. Also, you get to experience every single press of the keys.
Traditional Keyboards
The contemporary keyboard, whether it's a wired, a wireless keyboard or an ergonomic keyboard, has a simpler mechanism behind its use. It is fitted with plastic keys which basically push down on a flimsy piece of metal or a rubber mat. The rubber mat is placed there to resist all attempts to permanently depress it, thus making it incredibly easy to spring back. This model is the most common out there mostly because it is cheaper to produce and replicate.
You have to admit that it seems a whole lot more accessible than its counterpart. What is lacking is the click and clack that the mechanic keyboard offers. As such, it does little to nothing for your style and speed of typing. This does not mean it is void of any strong points, in fact, it has quite a few.
Mechanical VS Traditional Keyboards
There is a whole lot to say on this topic, seeing as people like each of them for different reasons. Ultimately, one may not be superior to the other and it's all a matter of preference. Nevertheless, here are some points to help you clearly distinguish between the two.
1. Variety
First, unlike traditional keyboards which are pretty much the same from brand to brand, mechanical keyboards are different. So, what you would get from a brand like Dell is extremely different from what HP has to offer. Some are more equipped with the ability to give more audible feedback. Best believe that going back to quieter brands will begin to feel like typing in a bowl of pudding. So, if you're looking for something a lot quieter that still packs a mean punch, there are worlds of options out there to pick from.
2. Noise Level
So, it has been established that mechanical keyboards give audible feedback when pressed down. This serves as both a blessing and a curse. For instance, in an office setting or in a library, this particular model would not quite be the most viable choice. These settings are actually perfect for the stealth that traditional keyboards have to offer. Even using the keyboard in a dorm room setting may prove quite a daunting task. Imagine trying to get some sleep at night, while your roommate is clacking away trying to get a last-minute term paper in. Some people have even admitted that they cannot even enjoy a video chat while using a mechanical keyboard because it ends up drowning out the sound of the other person's voice. So, as much as most people like the sound on a personal level, there is no denying the fact that it can cause a wide range of inconveniences.
3. Durability
As aforementioned, even the old school keyboards tended to last a lot longer than the traditional model used now. So when it comes to this front, the mechanical keyboard wins hands down. Regardless of the make or price, this is a pretty standard fact. The fact that mechanical keyboards cost a lot more is justifiable when it comes to this fact. They generally have to give people better value for their money.
There's a catch though, as there always is. If you happen to spill any liquid on a mechanical keyboard, that's pretty much it. This is where traditional keyboards shine because a little spill here and there does not cause them to glitch that much. All in all, outside having something in common with the wicked witch of the west, mechanical keyboards can outlast their traditional counterparts by years.
4. Weight
Let's face it, without even seeing one, it's discernible that mechanical keyboards are clunky. On average, they can weigh up to three pounds, which is quite a lot for a keyboard alone. These things are basically a force to be reckoned with. Thanks to their overall weight and some much-needed anti-slip contact pads on the bottom, it's quite hard to move them all together. On one hand, this is great, nobody likes a traveling keyboard. Having it stationery while you clack away brings a lot more ease to the process of typing. Nevertheless, there is something appealing about being able to move around with your keyboard in hand.
Based on this, if you are looking for something that can follow you from place to place, a mechanical keyboard is not the route to take. Otherwise, it is a great accessory to have on your gaming desk, because you're pretty sure it's not going anywhere.