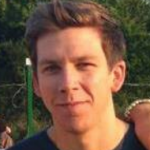 Using Coconut Oil For Your Beard
Just when you thought that the uses for coconut oil were running out, along comes even more benefits of this seemingly miraculous product. Coconut oil has been THE product for a while now, sticking around a lot longer than some of the previous product trends that have come and gone.
So, where does the revolutionary toast condiment, coffee creamer, and wrinkle reducer come into optimum beard care?
Well, the secret lies in just what coconut oil is – which is an extract from the coconut kernel. This normally either comes in refined form or unrefined form (virgin coconut oil). If you look a little further into coconut oil, then eventually you're going to come across one of the most beneficial properties – lauric acid. This fatty acid boasts a world of benefits, especially to male health.
If you need a little convincing as to whether coconut oil is really going to be a beneficial addition to your routine (and not just a product that can extend the life of the eggs in your fridge, believe it or not!), then just take a look at the benefits.
From Dry Beard to Beard Masterpiece
They say an apple a day can keep the doctor away, but what about a dose of coconut oil a day? Coconut oil is rich in Vitamins K and E, a perfect combination to help repair skin, enhance your complexion and ensure your beard is always looking its best. Just a little coconut oil goes a long way towards rehydrating your skin and acting as an all-natural antibacterial face wash.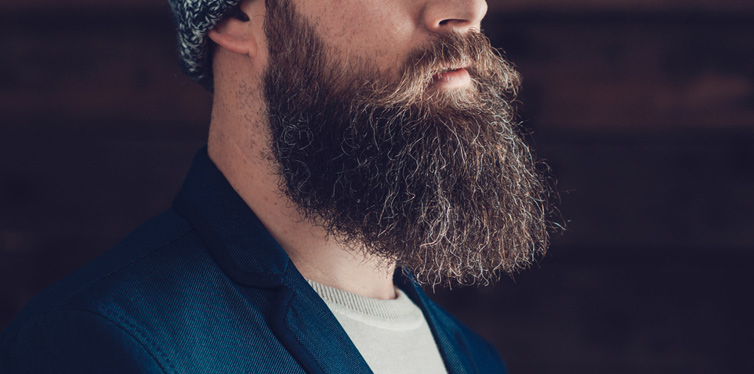 A Heavenly Beard Scent
The last thing you want is for your beard to be reminding you what you ate a few hours ago. Scented beard oils are not for everyone, but there are always benefits to be found in using a natural alternative, like coconut oil.
On top of the antibacterial properties of coconut oil, it also boasts a healthy dose of antimicrobial and antifungal benefits. These properties can help resolve the age-old problem of beard itch, treat brewing acne, and even calm inflammation. Not only is your beard going to be refreshed, but your skin will also get a health kick.
The Softer Side of Coconut Oil
At the of the day, there is a big reason why so many people use a form of beard oil. A key property of coconut oil, as a beard oil, is its ability to soften the skin and hair. This is partially down to the presence of lauric acid, which lets the oil really penetrate the skin – conditioning your face and your beard. Over time, you should be able to notice the healthier appearance of your facial hair as it regains a natural shine.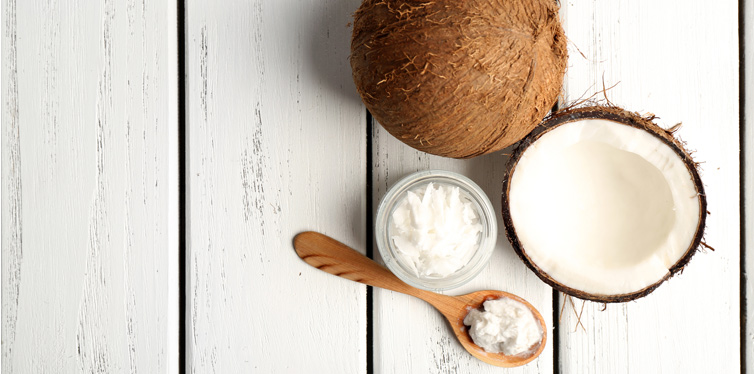 Starting to Grow on You
Any product that helps to promote beard growth is a winner for the majority of us. At this stage in the game, it's probably not going to come as much of a surprise that coconut oil can also lend a helping hand in that department as well.
Coconut oil is one of the best natural oils for damage prevention, helping your beard hairs to stay in better condition and subsequently, helping to speed up the growing process.
Recent studies suggest that regular use of coconut oil on your beard can help to keep it healthier and ultimately lead to a thicker and better quality facial hair.
The Perfect Trim
A key part of growing a beard is the shaving process, and unsurprisingly, coconut oil is prime for the job. However, the extent to which you can use coconut oil here is pretty shocking. Coconut oil can be used before you shave, during your shave, and after you shave.
To start your shave off on the right foot, apply a little coconut oil beforehand, to soften the hair and your face. Similarly, after you shave, the oil can help to moisturize your skin, making it softer and reducing any irritation.
During your shave or trim, coconut oil can also act as a suitable shaving cream. It's likely not going to be the best shave of your life, but if you have coconut oil on hand, then it is more than up to the job.
Coconut oil does not promise a full beard transformation overnight – but then what product does? Just a little coconut oil added to your daily routine will revitalize your beard, give it a healthier look and feel, and protect it from damage. Not to mention, with all that coconut oil around, you'll never have trouble finding a healthy snack!