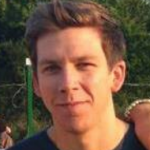 Surfing Tips For Beginners
Everybody loves going to the beach. Some people like to just lay on the beach and go for the occasional swim, while others spend the entire time in the water. Then you have the surfers. Have you ever just watched them from your spot on the beach and wondered if you could ever take up surfing?
Surfing can be a whole lot of fun, even for beginners. The feeling of riding those monster waves all the way to the shore is an indescribable thrill. It will take a lot of time and effort to get to the level of those surfers who we love to watch but even the most inexperienced novice can become a great surfer.
We'll look at how you can get started surfing when you are a beginner so you can get off the sand and start having fun on the water.
Learn The Basics
You need to learn how to walk before you can run. When it comes to surfing, you pretty much need to learn how to stand before you can surf. Surfers usually go out on their bellies and "pop-up" when it's time to ride a wave. The best place to learn these pop-ups is on the beach. With or without a board, you will need to start on the beach.
Choose The Best Surfboard For Beginners
That super cool surfboard you've been eyeing at your local surf shop may look amazing and the sales rep may be trying to sell you the best and most expensive board in the store, but take it easy. You may not be ready for that board just yet. Stick to a large, wide board when you first start surfing as these offer more surface buoyancy and stability. You can get the super cool board later, when you've gotten some real surfing skills.
Take Lessons From A Pro
Okay, so you may not need to actually learn from a professional surfer, but at the very least, you should enlist the help from a friend who knows how to surf, or hire a teacher. As easy as surfing looks from the shore, it's actually quite difficult to master. An experienced surfer can not only teach you how to stay upright and ride the waves, but they can also teach you how to fall correctly and avoid hurting yourself.
Find Your Dominant Foot
Are you a goofy foot or a regular foot? Anyone who has ridden a board of any kind already knows which of their feet is the dominant one. Surfers, skateboarders and snowboarders tend to have one foot forward when they are in motion. This front foot is their dominant foot. In surfing terms, if you surf with your left foot forward, you're a regular foot and if your right foot is forward when you surf, you're a goofy foot. If you're not sure whether you are goofy or regular footed, give yourself a test run on a skateboard. The foot you place forward first is your dominant foot.
Flat Hands
Most surfing novices have a tendency to grab the edges of their boards when they head out. The result is a board that wobbles from side to side. Keep your hands flat on the board, like you would on a table. Your board will be more stable and it will be easier to control.
Practice Paddling Out
Once you have learned the basics, it's time to get in the water. No, you're not ready to surf yet. Practice paddling out to where the waves are. This is going to be challenging and you will need a certain level of fitness because this is hard work. This will also give you the opportunity to practice being in the prone position on your board.
Sit On Your Board
Think sitting on your board in the ocean is easy? Think again. This simple act also takes time to master. Once you do manage to sit comfortably on your board in the water, you're in a great position to learn how to read the ebbing and flowing of the waves.
Stick To White Water
When surfers talk about white water, they are referring to the part of the beach where the waves have broken. You should let the white water push you towards the shore and pop-up and stand when you feel ready.
Learn How To Fall
It's hard to master the art of staying upright on a surfboard and wipeouts do happen, even to the pros. When you do fall off, you want to try to do so in such a way that you'll be able to avoid getting hit by your board so try and fall to the side of your board and keep your hands above your head as you surface to avoid hitting your head on the board or the fins. You should always try to hit the water feet first so that if you do fall off in the shallows, you're not going to risk a head or neck injury.
Know When To Stop
Surfing requires a lot of stamina and energy so if you start to feel tired, it's time to go back to shore and rest. Any activity in the water can lead to exhaustion and it can come on quite suddenly. You don't want to be too far from shore when this happens, especially if the water is choppy.
Safety Tips
The sea is an amazing place and surfing is a lot of fun. Even so, the sea is not without its hazards and there may be a lot of obstacles and hidden dangers beneath the surface. For this reason, you should always jump off your board before you hit the shallows. This will prevent you from breaking the fins on your board and it's easier to stand in hip high water than the shallows.
You should never go out surfing alone. Beginner or not, it's always best to have company, just in case something goes wrong. Also, as obvious as it may seem, make sure you never surf in an area you wouldn't be comfortable swimming in.
On a final note, unless you're planning on becoming a surfing pro, just get out there and enjoy yourself. Surfing is a great water outdoor activity, awesome way to keep fit, the sea air is good for your health and once you learn the basics, you're in for a lot of fun.