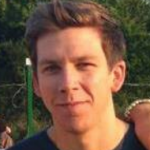 Support us! GearHungry may earn a small commission from affiliate links in this article.
Learn more
Tips For Crossfit Beginners
There has been a lot of buzz about CrossFit over the last decade or so and for a very good reason. It's a high-intensity program designed to get you super fit and healthy by combining elements from different workouts and sports.
If you're thinking of joining the CrossFit movement, one thing you'll notice pretty quickly is that you aren't constantly repeating the same exercises over and over again. It works many different muscle groups for a complete workout and it is perfect to get you in the best physical shape you can imagine.
If you're just starting out or thinking about it, here are 10 ultimate tips for CrossFit beginners to help you get started.
1. Discover Your CrossFit Box
In case you're wondering, a CrossFit Box is simply the term used for the place you will be working out. It could be a space at your local gym or a private studio where you will be training. Depending on where you live, there could be several CrossFit Boxes close by but what you need to do is find the one that is the best fit for you. Once you become a seasoned CrossFit enthusiast you may even want to set up your own CrossFit Box at home.
2. Get Chatty
Unlike a regular gym where most people tend to ignore each other, CrossFitters can be chatty. This may seem weird at first, particularly if you're used to avoiding eye contact, but after a while, you'll find it a welcome and friendly change. One of the best aspects of the chattiness is you'll be able to exchange ideas on workouts, diet, and general chit-chat. Who better to have a conversation with than your CrossFit buddies?
3. Be Prepared For Everything
CrossFit isn't like those usual gym-style workouts where you know exactly what you'll be doing on any given day. CrossFit Boxes have what they call a "workout of the day" or WOD. That means your usual, familiar session with weights could be changed to something completely different like battle ropes and force you right outside your comfort zone. Don't think of this as something negative. It's actually great for working out your mind as well as your body because it constantly keeps you on your toes. Plus, the frequent changes in routines are great for breaking through those stubborn plateaus.
4. Don't Ditch Cardio
Even though CrossFit is very much about improving your overall body shape, conditioning, stamina and strength, there is still room for cardio workouts. Quite often you may show up at your CrossFit Box and find that a cardio session has been planned for that day. Cardio workouts are also beneficial as they force your heart and lungs to work harder, increasing performance in both. From time to time, you may also need some light cardio if you've been overdoing some of the other CrossFit such as assault bikes workouts to give your body a bit of a break.
5. It's All About Technique
You may have tried all sorts of workouts in the past and consider yourself a bit of a pro in many areas. Suddenly your trainer is stopping you and correcting your technique. Don't get defensive. Your trainer is not trying to make you look like an amateur, but rather, show you the correct way to hold and lift weights with the aid of your CrossFit gloves. The same applies when you use any other equipment. This careful attention to technique is there for your protection and is crucial when you're first starting out. Good technique will prevent you sustaining an unnecessary injury and you'll get the most out of your CrossFit workouts. Then, when it comes to stepping things up a notch, you'll be ready.
6. Keep Your Gear Simple
You've searched the internet for a list of CrossFit gear and the list is long. You cringe at the thought of spending all that money but you've made the decision to start CrossFit. That doesn't mean you need to run out and buy heaps of gear. Keep it simple. Your main focus should be on footwear. You'll need a good pair of CrossFit shoes specific for conditioning training, but other than that, any gym shorts, pants, and t-shirts you feel comfortable in will be fine. You should also get some comfy workout underwear because that region will get sweaty fast and you don't need any of your focus to be on your underwear.
7. Book Your Box Time
As CrossFit's popularity grows, you may find your Box is flooding with new people. If your CrossFit Box is the only one in your local area that may mean you need to book your session times to ensure you aren't left holding your gym bag with anything to do. So before you button up your weighted vests, make sure you've booked yourself into your regular sessions and set yourself a reminder.
8. Stick To Your Own Pace
When you first start your CrossFit journey, you'll probably feel a little out of place and awkward. It's not easy to look like a beginner in a room full of pros. Even so, stick to your own pace. You don't have to look as experienced as the rest of the CrossFitters in your Box and it may even be dangerous for you to try to keep up with them. You will become skilled and make CrossFit look easy when the time is right, and remember, those pros were beginners once too.
9. Listen To Your Body
CrossFit can be pretty intense and your muscles will be screaming for you to stop. You want to be persistent and keep going but if you are feeling any really nasty pains, it may be wiser for you to stop. There are plenty of things you can still do so you may just need to switch to something with a little less intensity.
10. Be Yourself
CrossFit training is not a competition. It's all about getting into the best shape YOU can. Don't try and outdo the other CrossFitters. Put your ego away and focus on beating your own personal best whenever you can.