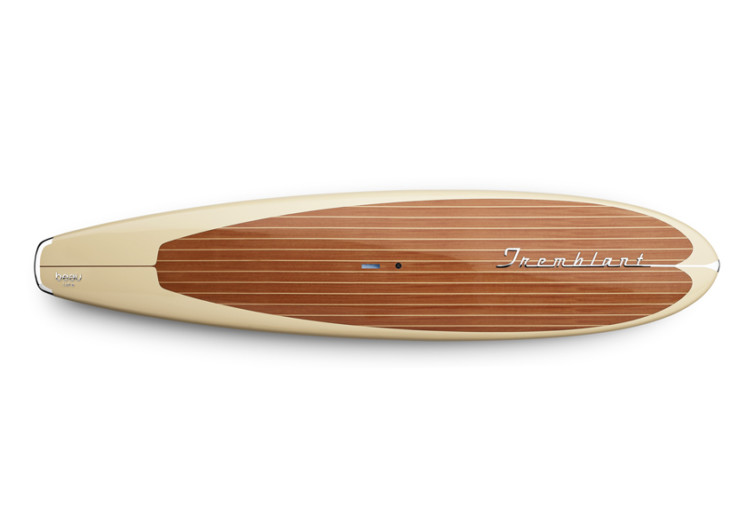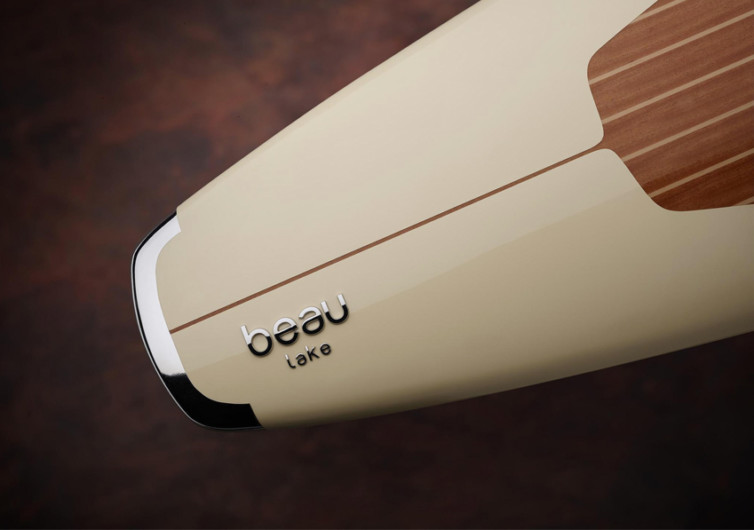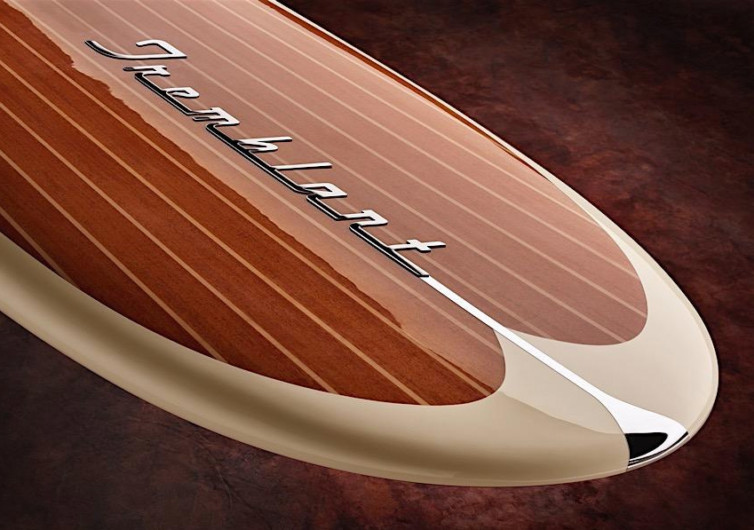 GearHungry may earn a small commission from affiliate links in this article.
Learn more
Beau Lake The Tremblant Paddleboard
Integrating some of the iconic visual elements of a 1960s car complete with an emblem that sparkles like the trims on a vintage, the Tremblant is a paddleboard that is as functional in the waters of the coast as it is elegant in your display case. It's the perfect union between 21st century paddleboard engineering and technology and 19th century aesthetics, creating a paddleboard that will reverberate through millennia.
With a hefty length of 11.5 feet and 31 inches at its widest, the Tremblant is the perfect water vessel for folks who would love to surf but prefer paddling with a board right under their feet. It has an unusually low rocker which greatly improves the Tremblant's stability and buoyancy. Providing additional stability is the medium foil and standard rake that make up the fin.
Hand-shaped out of EPS foam and layered with heavy-duty epoxy, the Tremblant's 5-inch thick board is nothing less than an engineering marvel. Giving a touch of aesthetics is a half-millimeter veneer wood that comes with its now-signature vintage look. It's like the application of wood panels in many classic cars and boats, giving the ride the ultimate freedom of artistic expression.
One thing you'll notice is that the Tremblant doesn't have the deck pad that we're all familiar with. This was done on purpose so you will have an instant connection with the board under your feet, your knees, or even your bottom. Regardless of how you intend to ride the Tremblant, it promises to bring you on a journey that is quite pleasing and inspirational.
Named after Canada's Lake Tremblant, the paddleboard is one of classic elegance that has been made even more formidable by the application of 21st century engineering. Beaulake, the company handcrafting the Tremblant, also accepts requests for customizations from resorts and dealers so one can always bring home a more customized version of the watercraft.
The Tremblant may not promise you a really exceptional ride out on the waters, but it sure can promise you a paddleboard that you'd be proud to carry with you anytime. It's the kind of paddleboard worth showcasing.
CHECK PRICE ON BEAULAKE.COM