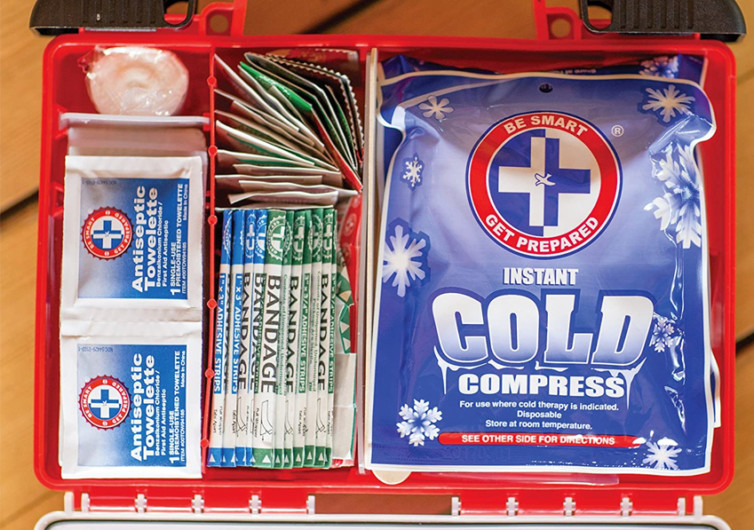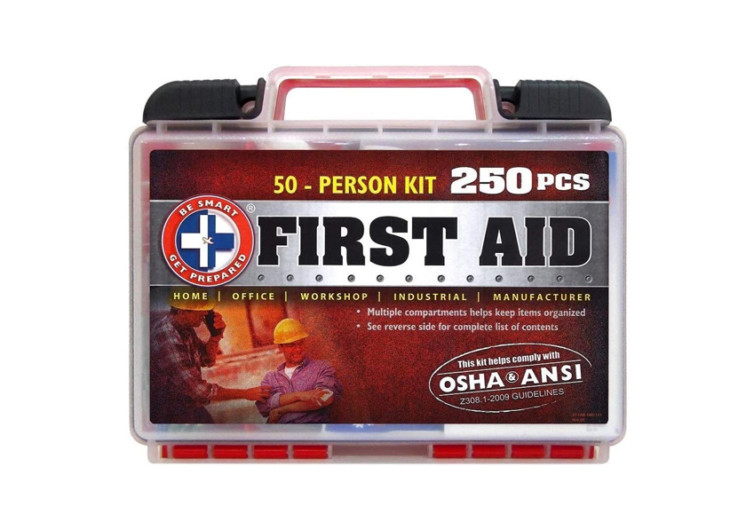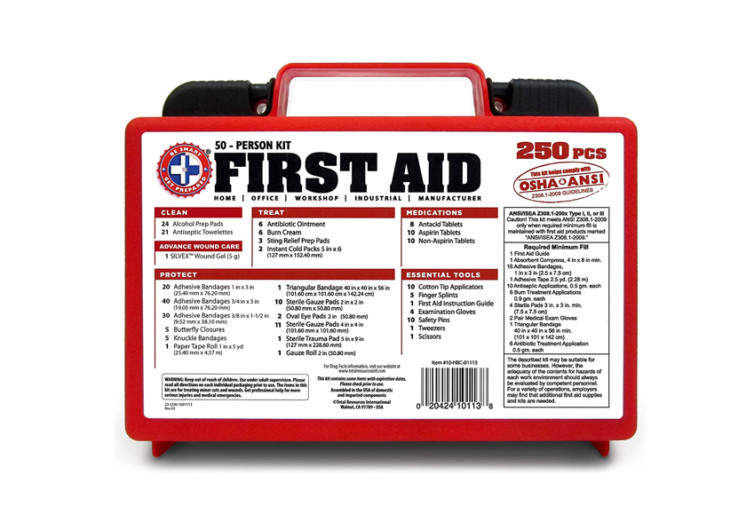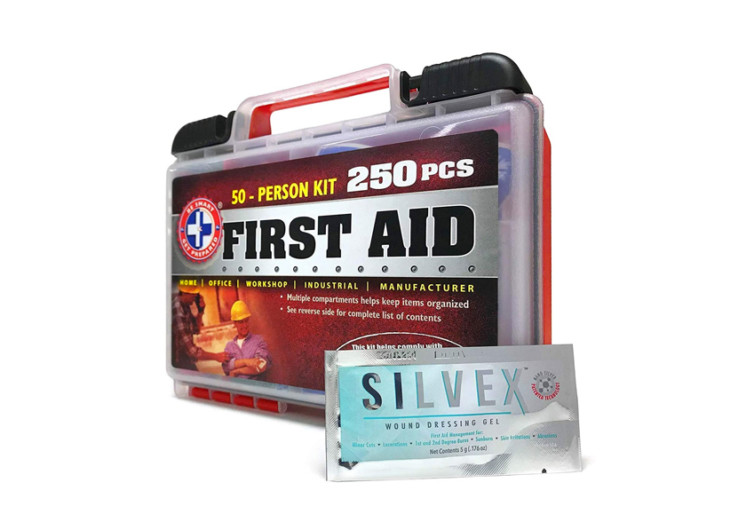 GearHungry may earn a small commission from affiliate links in this article.
Learn more
Be Smart Get Prepared 250Piece First Aid Kit
Getting ready for emergencies should at least include a worthy first aid kit. In this case, the Be Smart Get Prepared 250Piece First Aid Kit brings convenience and fast relief in times of crisis. This Be Smart first-aid bundle is made by one of the most trusted names in first aid products today.
The kit contains a great 250 items meant for extensive first aid treatments and has passed strict OSHA and ANSI 2009 regulations which makes it a great first-aid bundle for families, churches, schools, and businesses.
It includes basics that you can always request at school or in your office's mini-clinic like antacids, pain medications, and anti-inflammatory medicines. Regardless, for emergencies, the presence of these quick-relief drugs is always a welcome sight.
The kit also comes with a good selection of items needed to take care of wounds like antiseptic towelettes, prep pads with alcohol, bandages, and the works. The brand makes sure to include other crucial emergency things in the bundle as well like cold packs.
While the case of the kit has a reliable, sturdy plastic shell that protects items kept within, it is not water-resistant. It is best if you keep it protected with a waterproof holder or container like a plastic bag. We can hope that the brand is listening – modifications to the case wouldn't hurt.
It is portable and can fit in most bags but is still a bit on the bulky side. However, this part is actually understandable since it packs a huge 250 items of emergency stuff. The case for the first aid kit can be improved on but its extensive selection of useful, practical emergency items makes this one a good buy. Just remember to store the item in a temperate environment and in case you will be using it during the wet season, store the kit in a waterproof bag.