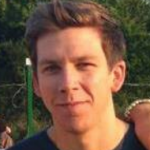 Support us! GearHungry may earn a small commission from affiliate links in this article.
Learn more
Tips For Bathroom Remodel
If you go around and ask people what their favorite room in their house is, some of them would say that it's the bedroom because it provides them with a personal refuge. Others might say that it is the kitchen due to the fact that they enjoy cooking as much as they do eating. People who enjoy entertaining guests might say that their home theater or their living room is their favorite space, while those who love plants might say it's their garden. However, let's not forget about the bathroom. To many homeowners, the bathroom is the best because it helps them look and feel their best. This is why a good bathroom should reflect its owners' personality and style. Here are ways to remodel your bathroom with ease:
Have A Plan
If you're not a fan of how your bathroom looks as well as how it makes you feel – if it doesn't help you get ready in the morning the way it's supposed to – then it's about time you get it remodeled. But before you go breaking down walls and rearranging the plumbing and wiring, make yourself a plan of action. Start this by asking the other people who use this bathroom what they would like to see in it. This may be something as small as an extra light fixture or something big like an additional sink. Whatever their request may be, try to take them into consideration. It'll make everyone feel more at home, and avoid unnecessary fights and arguments.
Having a bathroom planner also makes sure that you don't go over budget. Nothing's worse than shelling out money when you don't need to. Keeping tabs your remodeling plans also helps everything run smoothly by making sure everything is going according to schedule. This is important if you have many people using the same bathroom. If you all need to use the same amenities, you might be late to work or the little ones might be late for school. There are also cases wherein some people feel rather uncomfortable using another bathroom. The sooner your bathroom remodel is complete, the sooner you'll get to forget about all of these problems.
Clear The Air
If you're going to remodel, then you should also consider the ventilation in your bathroom. This is often the most overlooked part of the room. However, if you don't choose an appropriate ventilation system then the foul odors of your bathroom will stay in there for a few minutes or even hours after every use.
To accomplish this, you'll need a good quality exhaust fan to remove the bad smell from your newly remodeled bathroom. Keep in mind though, that if you have a steam shower or a low ceiling, it's not a good idea to have a fan in the shower area. This is because the steam being used will not let the air move properly in the bathroom despite a fan being there.
If you can, get a fan timer as well to save energy. Try to find ones that have one-hour settings, so they'll automatically be turned off after an hour of use. You could eve get fan timers that you can control remotely, which means that you'll be able to turn your fan on off no matter where you are, be it in your bed or on holiday in the Bahamas.
If you want to have even less work on your hands, then consider getting a "dehumidistat," which has humidity sensors installed that can tell when a fan needs to switched on or off. Another option would be getting a motion sensor that can instantly turn the bathroom fan on or off whenever a person starts using the room.
Your shower panels also shouldn't extend all the way up to the ceiling so air can circulate better. All of these tips are important because if you don't have proper ventilation or air circulation solutions in your bathroom, it could lead to the buildup of mold and mildew. Both of these greatly reduce the lifespan of your remodel by destroying the floors, walls, plumbing, and even the cabinets. Bacteria and germs could also make your beloved bathroom a breeding ground if it's not properly aerated. This could cause a wide array of illnesses if left unchecked.
Light Up The Room
As with ventilation, you should also consider improving the lighting in your bathroom. Having the right amount of lighting in a bathroom creates a peaceful and serene atmosphere. Pot lights are a great addition to any shower area because they add some much-needed light without being too intrusive or hurtful on the eyes. In the same way, a vanity mirror would benefit from a sconce or two, which make it easier to get ready in the morning. This is due to the fact this type of lighting casts fewer shadows on a person's face compared to, say, an overhead light. It would also be nice to add a dimmer that'll allow you to adjust the mood in your bathroom.
Modern bathrooms have frosted glass windows in the shower that let natural light in. You can also open this window to let a bit of fresh air in. A tilt-and-turn window is preferable in this scenario, as it's still able to provide privacy even when left open. You should also ensure that the jamb is watertight and that the rest of the window is made out of rust-proof material. Have the window sill slope down and away as much as you possibly can to encourage proper draining as well.
Go Timeless
Remember that trends are known as such because there is no guarantee that they'd actually be in style for long. Get tiles and fixtures that are timeless instead of what looks good to your eyes now. Who knows? Maybe it won't be the trend anymore in a couple months' time or maybe you'll grow tired of that look sooner rather than later. You can't call for another remodel that soon – it'll just be a waste of a lot of time, money, and energy. However, if you get classic pieces, you'll be safe in the notion they'll be pleasing to the eyes for a long time.
This would also be the way to go if you're planning to put your house or apartment up for sale or for rent anytime soon. A well-planned renovation is a great way to increase the value of a property. Remember to use durable materials in your remodel. Porcelain, ceramic, and stone tiles have a good look at them, while also being waterproof, which is an important quality in a bathroom. If you want something more durable, try using baseboard tiles. This option also gives an elegant vibe to any bathroom. Avoid using untreated wooden fixtures in areas that often come into contact with water. This will cause the wood to rot or develop mold.
Avoid Too Much Mixing And Matching
Speaking of what type of materials to use in the bathroom, you also shouldn't mix and match a lot of them. A simple rule of thumb to follow is to only use a maximum of two types of metals, woods, or tiling. This is especially important in smaller bathrooms, as using multiple materials in an enclosed space will make it look like a showroom in a hardware store. Don't just use one type of material as well though, as this will make your bathroom look bland and drab. Using two different materials helps a bathroom have a natural flow, which helps it look more sophisticated.
Choose The Right Colors
Also, you should hold back on mixing and matching different colors in your bathroom. Green walls with brass and wooden fixtures? Yikes. Make sure that you don't go with striking hues as well. Take a hint from the loos and johns of years past – pink doesn't look good on them. If you're really hard-pressed on changing the color of your bathroom walls after you renovate, stick to light, neutral colors such as white and beige. Choosing the right color scheme can also make a small bathroom look bigger than it actually is. The best colors for this are teal, copper, powder blue, plum, and a lighter shade of green.
The quality of the paint you'll be using is important as well. Use a good quality primer before applying a new coat of paint, and stay clear of products that claim to be "paint and primer all in one." These simply don't work as well as using to separate products to get the job done. If you can get your hands on it, use "new drywall" primer that has a thinner consistency and helps fill in the cracks and holes in the drywall. You should also use moisture-resistant paint, if available since you'll be using it in the bathroom. Moisture-resistant paint doesn't peel off the wall as easily compared to other types.
Measure, Measure, Measure
In any bathroom, it's quite important that everything is in its proper place. Even things seemingly as small as your towel bars should be given ample time to plan for if you want as smooth of a remodel as possible. Also, if you actually put time and effort into installing towel bars in your bathroom, they won't fall off as easily. You can also add "blocking" – wooden frames that provide additional support – behind the drywall to make fixtures last a lot longer. No one wants to see a hole in the wall left by a towel bar that's fallen over.
You should also make sure that your bathroom framing is square with everything else that's in it. If this isn't the case, then the tiles may end up crooked near the shower, shower head, tub, or doorway. Don't just make something as important as this a simple afterthought. Measure every wall in your bathroom and ensure that it's squared before you start renovating. Making a few small adjustments can make a huge difference in how your bathroom looks and feels. To know where to begin tiling – the center point – snap a chalk line on the floor's longest dimension. Make another line on the shortest dimension then divide the room into quadrants.
Knowing where to install the drainage system is also significant in a bathroom renovation. If you get a new toilet or a new tub, then their drains needs to line up with the existing ones on the floor. If they don't, then you'll need to spend more money installing new drain piping and covering up the old ones. Measure well before buying new bathroom appliances. However, if your renovation schedule allows it, expand your drain from the common one and a half-inch ones to two inches. This will help prevent clogged drains. The best part is the cost of doing this is practically negligible in the grand scheme of things.
Add Some Storage
Lastly, if you want your bathroom redo to go as smoothly as you've hoped for, then plan ahead for additional storage. What good is a newly renovated bathroom, or any room for that matter, if you can't put the things you need in it? Your bathroom may have all the newest technology, but where will you put your toiletries? Trust us, not having enough storage space will stress you out just as much or even more than having an unattractive bathroom.
Some bathrooms have shelves or racks that let users keep things like body washes, shampoos, and the likes. Recently, many homeowners have been adding depressions to their shower walls that act as seamless storage spaces for such items. You can even store decorative items in there to add more personality to your bathroom. Installing a recessed medicine cabinet is an efficient and cheap way to save a couple inches of space, which you can then use for other purposes. Consider adding drawers as well instead of hinged door cabinets, as these are easier to access and organize. They can also be cut around plumbing.
There are eight useful tips that will help you get over your next bathroom makeover. If you follow these pieces of advice, then the entire process will go as smoothly as it can possibly be. These will also help save you a lot of time and hard-earned money.
Sources:
7 Must Know Bathroom Remodeling Tips, Sebring