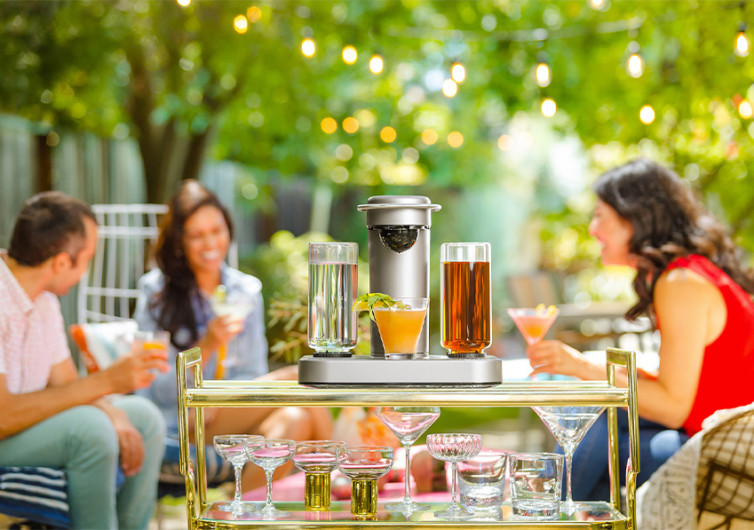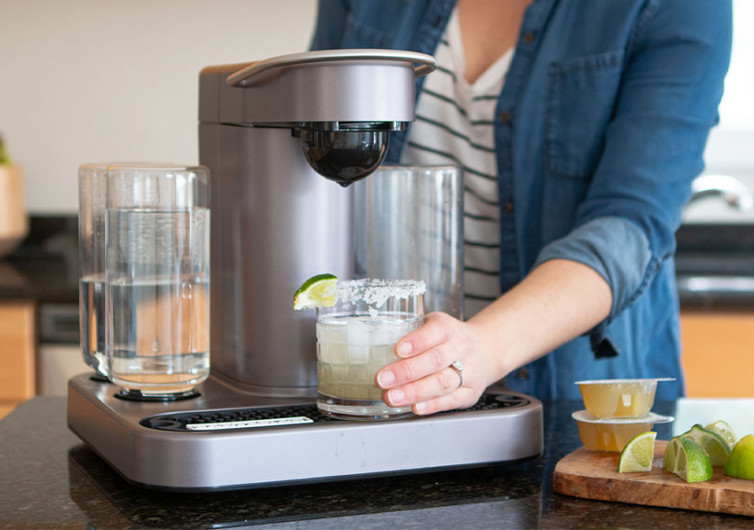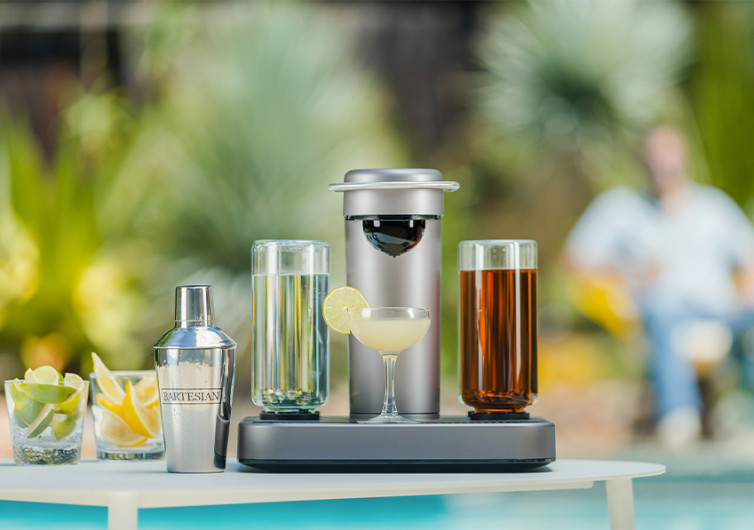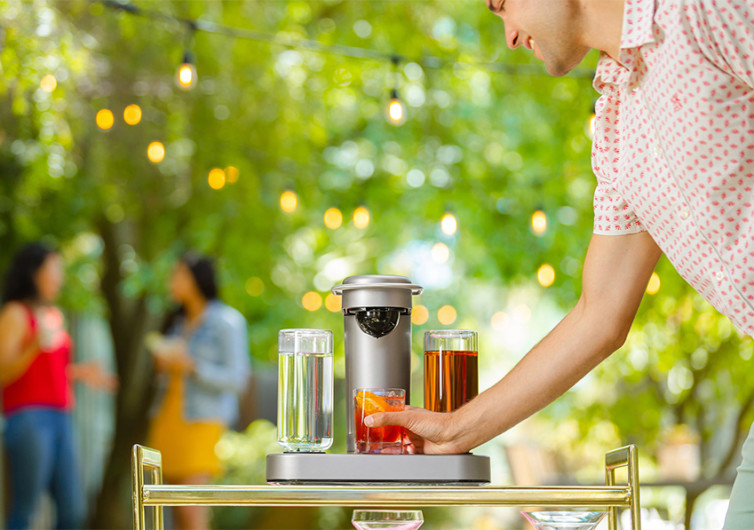 GearHungry may earn a small commission from affiliate links in this article.
Learn more
Bartesian – Premium Cocktails On Demand
Welcome to the Nespresso of cocktails. Bartesian is a premium capsule-concocted cocktail creator that will have you eschewing bars and lounges for the comforts of your own home. (Convenient for pandemic times, right?) No more running pell-mell around the grocery store searching for ingredients, or hastily consulting a recipe book mid-pour; your favorite cocktails that you used to pay out the nose for are all in one easy capsule. With the holidays socially distanced and fast approaching, there's nothing better than a good, relaxing gift for cocktail lovers.
The Bartesian
The Bartesian allows you to stock your cocktail maker with your four favorite base spirits so you'll always have the good stuff on hand. (Make sure to fill the reservoir with water so you don't get too jolly this holiday season! The water will last for about 35 cocktails and signals you when it's running low.) Each spirit well bottle is labeled on the stand, so you won't have a whiskey sour made with tequila, instead.
Simply insert the cocktail capsule into your Bartesian, and it will be immediately identified, thanks to its unique barcode. Your Bartesian device will prompt you to customize how strong you wish for the drink to be — from mocktail to holy-mama-jama. Once you've chosen your level of holiday cheer (or just a Wednesday pick-me-up), press the touchscreen button to mix your drink, wait a few seconds, then get sipping.
What's great about the Bartesian? It's like having a high-end bartender in your home without having to rent them a room. The Bartesian knows exactly which spirit to draw depending on the cocktail capsule you insert. It will even suggest what kind of glassware you should slide underneath the spout. Talk about professionalism.
The base spirit wells and removable pieces are all dishwasher-safe for your convenience, but most cleaning care happens with a simple swipe of a damp cloth.
The Capsules
The Bartesian's recyclable cocktail capsules contain all of the bitters, extracts, and juice concentrates that you could possibly need. That means no more grocery lists and fridges full of fading herbs and fruits; it's all wrapped up in one little capsule.
Bartesian sells a wide variety of cocktail mix capsules ranging from the classics — old fashioned, negronis, martinis, and more — to the new-fangled and fantastic — like a matcha martini, Paper Plane, and rhubarb spice shrub. You can search for cocktails by the base spirit, variety pack, or your favorite cocktail concoctions.
The Buy
Reviewers called it "the best quarantine buy for me" and the "happiest hour ever" after the timely arrival of the Bartesian, and we can't blame them. With a high-end cocktail crafted in less than 30 seconds, the Bartesian may just become your favorite family member come January 1. The Bartesian runs at $349.99, while capsules can range from $14.99 for a six-pack or $79.99 for a 36-pack.
CHECK PRICE ON BARTESIAN.COM