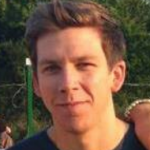 Tips To Start A Balcony Garden
Having a well-manicured garden in your home is one of the easiest ways to increase its curb appeal and overall value. However, not all of us have a backyard or a front lawn which we can turn into a paradise of greens and colorful flowers. Don't feel disheartened. Apartment- and condominium-dwellers like you can still create little patches of paradise in their balconies. Here's how you can start creating a beautiful garden right in your balcony. Prepare your gardening gloves and read on.
Check If You Have The Time And Budget For Balcony Gardening
Growing plants in your balcony require dedication, commitment, and hard work. You need to get down and dirty and allow plenty of time to care for your plants. This is the case for edible plants as they have very special needs. The question here is how much time you are willing to put into the making of your garden. In light of this question, you will also have to ask yourself how much time you can take off your normal routine to care for these plants.
Budget is another issue that you have to think about. From the design of your plant stands and boxes to the actual purchase of seeds or seedlings, this will entail costs. Taking care of your plants will entail costs, too. You may have to think about natural fertilizers and natural pest control methods. The installation of an irrigation system also entails costs. In other words, how ready are you to commit to such an activity?
Determine If The Building Allows The Creation Of A Balcony Garden
If you live in an apartment or a condominium, it is a fundamental requirement to adhere to the rules of the building management. There are some apartments and condominiums that allow their tenants to create gardens in balconies. There are also those that prohibit such an undertaking. This is not so much as they don't like having plants in the building, however. It is possible that a balcony garden can ruin the overall aesthetics of the apartment.
This is understandable. If you have a high-rise apartment and only one balcony has a garden, it won't feel and look right. If all other apartment units will also create their own garden pockets, then it would be a different story. It is for this reason that you should always check with your building management if you can make a garden in your balcony.
Determine The Weight Capacity Of The Balcony
Suppose the building management says it is okay to make a balcony garden, your next task is to find out the weight capacity of your balcony. Check with the designer or the engineer of the building how much weight the balcony can hold. Keep in mind that making a garden entails creating a sandbox for your plants to grow on. You will have to factor the weight of the soil you're going to use. What you may want is to look for a soil mix with lightweight properties. It is also critical to look at the different types of plants that you're going to put in your garden. All of these will have weight.
The same is true for the pots that you will use. Ceramic and terra cotta pots are heavy and can add to the stress on the balcony. Instead of getting these types of pots, you may opt for fiberglass or plastic containers instead. Rice pots are always a good choice as they are lightweight.
There are other implements that can also add to the net weight. For instance, gardening tools and water systems all have heft. It is also critical to factor in your body weight as well as the number of people you will allow into your balcony garden at any one time.
Check How Much Space You Have In Your Balcony
Aside from the weight capacity of the balcony, it is also important to look at the total surface area of the balcony. Will you be turning the whole balcony as a garden or will you be apportioning a section of it?
If you have a small balcony, you may want to start with a small garden. You can also try vertical gardening wherein you can utilize the wall on your balcony as a platform for growing plants. You can hang wall pockets and half baskets on your wall. It is also possible to create a trellis for your vines and other crawling plants.
Try to visualize your garden. It makes perfect sense to create balance by putting larger pots and plant beds on the outer edges of the garden. This will help define the space. You can then insert smaller plant containers and boxes within these spaces.
Determine How You Intend To Water Your Plants
All living things depend on water for survival, including plants. Check if there is already an existing waterline and faucet in your balcony. If there is, then it should not be a problem anymore. You can connect an ordinary garden hose to water your plants.
If there's none, then you need to determine if it is possible to create another water pipe from the main line. You will have to talk with your building management for this. Most building administrators don't allow the installation of another water pipe from the main. In such cases, you may want to use a garden hose from your bathroom faucet. Otherwise, you will need to get ready with carrying bucketful of water from the kitchen or bathroom to the balcony.
You can also consider using self-watering pots. Another option is to install drip irrigation.
There is another water-related issue that you have to think about: drainage. If you water your garden plants, where will the excess water go? Will it drain into the balcony underneath your balcony?
Determine The Amount Of Sun And Heat That Your Balcony Can Receive
In addition to water, plants also need light to produce their food. This is the process of photosynthesis. It is, thus, crucial to determine the amount of sunlight that the future plants in your balcony garden can receive in a day. You can use a sun calculator to compute for the amount of time that your balcony receives direct sunlight. You can also use an ordinary watch to time it.
Other buildings in the area can block the sun's light. Some parts of your balcony may receive sunlight; others may not. You also need to factor in seasonal variations in the movement of the sun across the sky. This information will come in handy when it comes to the placement of the plants as well as the choice of plant species.
There is one very common consequence of sunlight exposure – heat. The balcony can be searing hot during the summer. If you're going to plant tenacious and low-moisture pants like cactuses, then this is not an issue. But if you're looking to turn your balcony into a miniature lettuce farm, then extreme heat can be a downer.
Check How Windy It Can Get In Your Balcony
If you intend to plant Zinnias or Nasturtiums and Daisies, then having a windy balcony is not an issue. These garden plants are more resistant to wind since they have more flexible stems. Keep in mind that certain plants don't take too kindly to strong winds. This can pull and tug on the plants' roots. It can interfere with the ability of the root to remain grounded. This can have an impact on the plant's ability to absorb water and nutrients. Some plants that get hammered by the wind can have stunted growth.
It is for this reason that you have to check how windy it can be in your balcony. Remember that the higher you are in a building, the more forceful are the winds. You can still choose to plant non-wind-resistant plants, provided you also put some form of windbreaker in your balcony. This can be an artificial windbreaker or other sturdier and larger plants. It is also possible to put wind-intolerant plants in lower sections of your balcony garden. This is to help protect them from the wind. You can also position wind-resistant plants at the outer section of your balcony so they can break the wind before it hits your other plants.
There's another issue about wind-battered garden plants. Wind can hasten the speed of dehydration of the soil. This means you will have to water your plants a lot more often than necessary. You may want to use a drip irrigation system or use self-watering plants instead. Of course, watering your plants several times every day can help.
Determine How Cold It Can Get In The Balcony
If many plants cannot withstand extreme heat, there are also those that cannot withstand the cold. As such, it is often necessary to bring your potted plants inside your apartment during the winter. But doing so defeats the purpose of having a balcony garden. You would want anyone who visits you to enjoy your garden as much as you do, come summer or winter.
It is always advisable to check the Plant Hardiness Zone of the US Department of Agriculture. This will give you an idea of the types of plants that can thrive in your certain "zone". These zones come with information on the lowest average temperature for that particular area during the winter. It can help you decide on which plants to put in your garden so that they can survive outside in your balcony.
As a matter of rule, it is wise to get a plant that has a rating of two zones lower than the cold rating of your area. For example, if the cold rating of your area is 10 degrees Fahrenheit, then you may want to get a garden plant that can thrive in temperatures as low as -20ºF. This is only to illustrate, of course.
Determine If You Want To Grow Edible Plants
It is not a must that the plants you put in your balcony garden are only ornamental ones. You can also grow edible plants and herbs. However, it is best to understand the unique requirements of such edibles since many require special attention. For instance, lettuce grows well in 60 to 70 degrees Fahrenheit with an abundance of water. If you cannot meet these fundamental requirements, then don't expect to grow a bed of lettuce in your balcony.
But if you can meet these requirements, it is easy to grow a little vegetable farm in your balcony. You can grow carrots, lettuce, tomatoes, broccoli, basil, onions, cherry tomatoes, pole beans, and cucumber, among others. It is always best to group plants that have the same requirements.
Creating a little piece of green heaven in your balcony is easy if you know what to do. With this guide on how to start a balcony garden, you're one step closer to that dream garden of yours.
Sources:
10 Tips for Starting a Balcony Garden, The Old Farmer's Almanac
Starting a Balcony Garden, Instructables