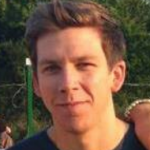 How To Break Bad Running Habits
Running is one of the most popular sports in the entire world. Millions of people do it no matter the time and no matter the place. However, not a lot of people have the dedication to get rid of their bad habits in order to become a better runner. If you're scared of this becoming the case with you, here are ten tips you can follow to break your bad running habits.
Set Some Goals For Yourself So You Don't Grow Tired Of Running
Kick things off by setting some goals for yourself. Many runners don't achieve much since they just wander aimlessly – running mile after mile without any end goal in mind. Some runners have weeks where they run five times, while on the next they run just once. Others run multiple hard runs for consecutive days then cap it off with lazy runs for an even longer amount of time. This is no way to become a better runner.
Instead set a target mileage for the first seven days and steadily increase it as the weeks roll on. Alternatively, you could aim to beat your personal best time over a set distance week after week. Whatever your running goal may be, setting one helps keep you laser-focused on whatever it is you want to achieve, making you a better runner along the way.
Rest, Your Body Needs It
The next bad habit you need to break is not resting enough, whether this is because of overtraining or not getting enough sleep. If you never remove your foot from the gas pedal when you're running, you may eventually begin running slower. This is the complete opposite of what you want and it's all because your body can no longer handle the demands of the work you're putting it through. It's important that you give your body a break once in a while.
Here's a tip for you – a good workout schedule switches it up. An even better one allows for a rest day that gives the muscle fibers time to recover and rebuild, making them much stronger. Have two or three "easy" effort days in your workout plan along with a day where you do minimal to no exercise at all. Remember, easy is an effort and not a pace. So, if you're running with someone whose easy effort is a little bit faster than yours, don't be tempted to pick up the pace. Stick with a speed that you're comfortable with it.
By the same token, sleeping less than the recommended eight hours a night for most adults may result in you clocking in slower times during your run as well. As much as possible, don't try to sneak in a run when it's near your bedtime. We all know how much it sucks to miss out on a run, but if you run too late at night, you may find it hard to get some high-quality shut-eye. Finish your workout a couple of hours before you intend to hit the hay. Your body will thank you for it and it's going to show in your new personal best times.
Balance Your Diet And Skip The Junk
Getting enough rest isn't the only thing you can do to take care of your body. You also have to watch what you're putting into your body. It's recommended that around 55% of your daily caloric intake comes from carbohydrate-rich foods, 25% from foods that have a high protein content, and approximately 15 to 20% from unsaturated fats. You don't need to get it exactly right on each and every meal. A good rule of thumb to follow is to fill half of your plate with carbohydrates, a quarter of it with protein, and another quarter with good fats.
Watch your snacking habits as well. It's okay to have a cheat day once in a while, but gorging yourself on junk food is a no-no. Stop buying foods that are high in refined sugars and saturated fat. Instead, opt to add more fruits and vegetables to your diet. Whole grains are also a great addition. Not only will these foods keep you well-fueled during a workout, but they'll also be a great help in improving your overall health.
Drink More Water Before, During, And After Your Run
If you're carefully watching your diet, but still feel sluggish during most of your runs, ask yourself this – "Am I drinking enough water before, during, and after my workouts?" If you plan on running for longer than thirty minutes, bring an adequate amount of water with you to combat the effects of dehydration. Drink every time your mouth feels dry or simply, every time you feel like you need a drink. Getting a good handheld water bottle or running belt can help you break the bad habit of under-hydration.
That's only how you should hydrate during a run. You also need to pay attention to how much water you drink throughout the day. The recommended daily amount has changed over the years. You may have heard of the rule that you should drink at least eight glasses of water a day. You may have even heard someone suggest that you drink a milliliter (mL) of water for each calorie you eat – a 2000 calorie diet would call for you to drink two liters of water a day. Nowadays; however, experts suggest 15 cups for men and 11 cups for women.
Wear The Right Clothes For Every Condition
Now that we've talked about what to put in your body, let's now discuss what to put on it. Your running shoes are the most important part of your outfit; so if possible, get one at a specialty running store that can evaluate your foot arch as well as your gait and pronation. This will help you choose the right kind of shoe, which is important because getting the wrong one can lead to serious injuries. Don't just pick a sneaker because you like the brand or the way that it looks.
It would also be a good idea to get running socks – specifically designed for running. These are usually thicker and help absorb repeated impact. They also keep sweat and other forms of moisture at bay. Find some good, technical running gear as well. This includes things like your running jacket, shirts, leggings, sports bras, and shorts. Stay away from cotton since it keeps wet and may cause chafing. Opt for DryFIt, Thinsulate, or CoolMax materials instead. Of course, you'd want to go for something warmer if you're running somewhere cold.
Additional items such as a watch, a running belt, a sports band, running gloves and a good pair of running earphones aren't necessarily what you would call essentials, but they do make your runs a little less grueling. Don't forget to put on some sunscreen as well as a hat and some sunglasses if you're going out on a particularly sunny day. In fact, make a habit of putting those things on even if there is overcast. Your skin will be grateful for it.
Don't Forget To Warm Up And Cool Down
You also need to stop foregoing warm-ups and stretches when you're going on a run. Our advice is to keep for you is to keep these simple, yet dynamic. When we say dynamic, this means that you'll move around while you warm up, as opposed to being static where you stay in one place as you try to get your body ready. Not only is dynamic preparation more effective in readying your body for the workout that's going to come by increasing your heart rate as well as your body's core temperature, but it's also less likely to cause injury.
Before you work out, walk for a couple of minutes. Afterward, do some leg swings, skips, lunges, and squats for a couple of seconds each. Do more if you feel like or if you think your body needs it. If you find other exercises that work for you, switch it up from time to time so you don't get bored. This also helps ensure that you target different muscle groups every time.
What you do after your run is just as important as what you do before it, so get into the habit of stretching. We know how tempting it is to just sit or lie down after a hard run; however, it's much better for your muscles if you do a cool down first instead. Walk for a few minutes. Do some stretches that target the areas that feel sore. You could even do some foam rolling exercises if you have the necessary equipment.
Work On Your Core
In the same way, you could be ignoring your warm-ups and cooldowns, you may also be forgetting about working on your core. If you feel tired easily when you run it could be because your core muscles are too weak. Work on them at least once every week. Doing it twice a week would be even better if you're getting serious about running. Aside from improving your upper body form, doing core or strength training exercises regularly also greatly reduces your risk of getting an injury.
Run In The Morning If You Can
Now you know how to break your pre-run bad habits, let's discuss how to correct the wrong things you do while you're pounding the pavement. Let's start with the simplest change, yet the one that is seemingly the hardest to do. That is to run in the morning.
The great thing about getting your run in early is that it won't interfere with the rest of your day. We're pretty sure that you've had countless afternoon runs canceled because you had to stay at the office and work overtime. We're certain you've had plans for an evening run scrapped due to a surprise dinner invite. However, if you learn to run in the morning, there's usually nothing that's going to get in the way of you and your run.
Running in the morning also helps boost your mood and give you the energy to conquer what the rest of the day has in store. If you want to become a morning runner, we suggest you lay out your running clothes the night before. You can even sleep on them if you wanted to. That way you have no excuse not to go on a run when you wake up. Putting your alarm clock out of arm's reach is another great way to force yourself to get up each morning. It would also be good to change your route regularly and to find yourself a running buddy if you can.
Maintain Proper Form, Especially Of The Upper Body
Keep good form while you run. Contrary to what you may think, you'll actually end up spending more energy if you keep a relaxed, slouched position whilst on a run. Not only that, bad form – especially of the upper body – can lead to chronic back pain if left unchecked. We've already talked a bit about this when we said that you needed to work on your core to prevent yourself from hunching while running. Here are a few more tips you can follow.
Many runners would tell you that proper upper body form is as follows. Start by keeping your arms bent at around a 90-degree angle. Don't put too much thought and effort into keeping this exact angle; however, as you may waste energy doing so. You may even shake or raise your arms every now and then to keep the blood flowing. Another thing you should do is position your hands in a loose fist like your holding something fragile. Clenching your fists tight while running can cause numbness that affects the entire arm over time.
Start Running With Other People
You may consider running as an individual sport, but running with a group at least once a week is an essential part of becoming a better runner. Studies show that people who exercise with other people are more consistent compared to those who liked to keep things to themselves. Running with a group of people also helps boost the morale of everyone that's involved, since you know you're all running the same race, both figuratively and literally. Joining a group is also a great way to learn proper form and technique if you're a beginner runner.
It's actually pretty easy to look for a running group. Check the social media platforms you're on and you're bound to find at least one active running group in your vicinity. On the rare occasion that you can't find a running group in your area that's up and running, you could even form one with a couple of your friends. If you're a people person, you could even invite the people you meet while running along the trail or on the streets. Running together will only make each of you better.
If you follow these tips, we're sure your bad running habits will be gone in no time. You'll soon be clinching personal best after personal best with what seems to be every run you go on.
Sources:
The 8 Habits of Highly Effective Runners, Runner's Blueprint
5 Habits if Successful Runners, Very Well Fit
10 Bad Runner Habits (and How to Break Them), Runner's World