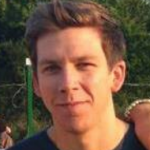 Backyard Bunker Essentials
Survival isn't just about knowing how to defend yourself and having the right survival gear to overcome dangerous situations while remaining cool, calm, and composed. Natural disasters like monsoons, supernatural disasters, and the Fallout-esque threat of a nuclear winter are all catastrophic events that could drive you out of the comfort of your home and demand you seek shelter underground.
But we're not saying you should take to the sewers and live like a ghoul. Just because the world is falling apart above ground doesn't mean the same should happen beneath it. An underground bunker gives you a haven to protect yourself without going feral. With the end of the world not necessarily in sight but always looming around the corner, it's best to be prepared, so here's everything you need to know about backyard bunkers.
What Is A Backyard Bunker?
Popular during the Cold War, people made underground backyard to protect themselves and their families from the impending threat of nuclear war. That threat never materialized, of course, and life continued without mimicking the most horrifying scenes from Threads.
They are dug into the ground either in your backyard, under your home, or somewhere secret. While nuclear war isn't currently on the agenda, backyard bunkers can still serve a purpose to keep you, your friends, and your family safe in the face of danger.
While we mostly associate them with doomsday preppers, there have also been reports of world leaders having bunkers of their own to stay safe in case of disaster, because when the world falls it's the Elites who should be tasked with rebuilding, right?
Why Would You Need A Backyard Bunker?
Aside from the obvious of using your bunker to hide from a nuclear bomb drop (which is unlikely but not impossible), there are plenty of other reasons you'll need to use your bunker.
This can include everything from all-out (but not nuclear) war, riots around the neighborhood when the proletariat rise up, during home invasions or perhaps a zombie apocalypse. A less violent but equally terrifying reason could extreme weather such as hurricanes or vicious storms where your house may not have the infrastructure to protect you.
And, if you ever feel you need some time to yourself, you can hole yourself away for some much-needed peace and quiet, just don't lose the key.
How To Build A Backyard Bunker
Let's just clear everything up before we begin: building a backyard bunker is not easy, and it's not cheap but if you have the time, money, and determination to survive, here's how you do it.
Excavate the ground leaving 2 feet above the ceiling of the bunker
Use wood to develop the structure
Create concrete stairs leading down
Use whatever materials you need to make the walls (bricks, a shipping container, or tube)
Water- and soundproof it
Fit in portable generators, running water supply, bathrooms and beds
Fit shelving units and stock up on essentials
Conceal the entrance for additional safety
Complete practice scenarios to ensure everyone knows their role should the time come
Essentials
It's not as simple as just climbing into the bunker and waiting for it all to blow over, you need to be prepared for how long you will be inside that bunker, and this means having all the essentials to make your stay however brief a comfortable one. Be warned, you'll have to sacrifice a lot of your home comforts.
Ventilation – Because you don't want to suffocate while inside. If there's a chance of airborne bacteria and toxins, install an air filter, just in case.
Bottled Water – You can survive 3 days without water making it arguably more essential than food. Stocking up on enough water for your family means you will sidestep a problem that others may neglect to consider and by then it's already too late.
Canned and Packaged Food – Forget about perishables and stock up on survival food kits with a long shelf life. This includes anything in a tin can and also peanut butter and crackers, which last a lot longer than you might expect. You won't enjoy the most delicious meals down there, but at least it's something.
First Aid Kit – Accidents happen no matter where you are or how careful you might be, so having a First Aid kit can put you a step ahead of potential infections and help relieve headaches. Replenish your kit periodically once medicine has expired.
Electric Generator and Batteries – This will help provide light to the bunker and the batteries are useful for LED flashlights if you want to conserve energy. Your generator must be able to withstand all manner of disasters, and you don't want to be left in the dark.
Change of Clothes – No one wants to spend days inside a confined space in the same set of clothes they wore going in, so take a couple other outfits without going too over the top to keep you fresh. You should also have some warm clothes like winter jackets to keep you toasty overnight as you may not want to run the heating to conserve energy.
Tools and Protection – You don't want to be stuck with a broken sink or generator, so having the tools to fix accessories that will ensure constant use will make life in the bunker much easier. It's also smart to have items to keep you safe such as survival knives should there be a breach.
Documents – Once everything gets back to relative normality, you will need documents such as your passport, birth certificate, and any insurance details to ease you back into living a life that may not be exactly the same as before, but will be close enough.
Entertainment – Your days spent in the bunker will be long and dull, so fill it with a variety of entertainment including books and music, and if you want to go retro, board games, a low-energy console or GameBoy will make that time fly by.
The Top Bunk
The chances of you ever needing a backyard bunker are slim, but do you really want to be the only guy in the neighborhood who's left pounding on the doors of all the other bunkers pleading to be let in like your worst nightmares have become a horrifying reality. So, if you're concerned about the world imploding on itself in the near future and if you have the time and tools, then your safety, not destruction, will be mutually assured.
Sources:
How To Dig a Bunker – WikiHow
Items You Need When Setting Up Your Survival Bunker – Leatherman

How To Build An Underground Survival Bunker From Scratch

– Skilled Survival