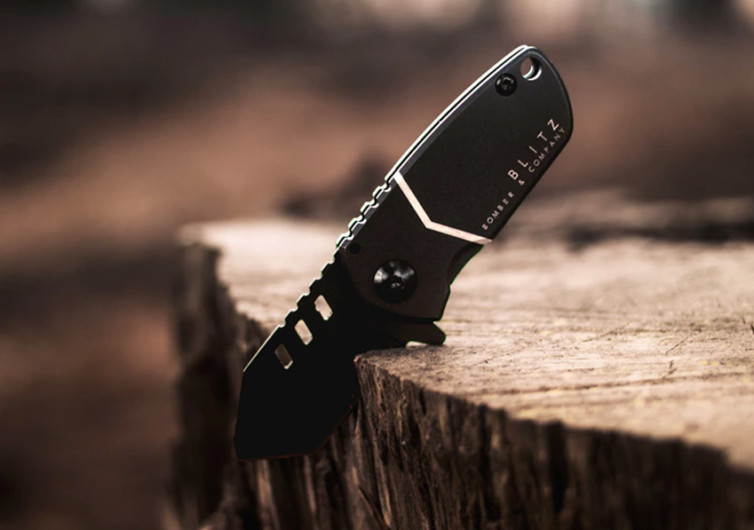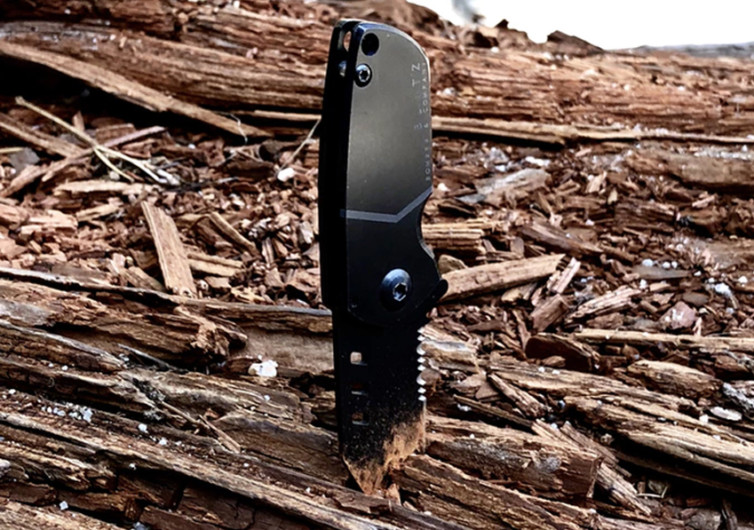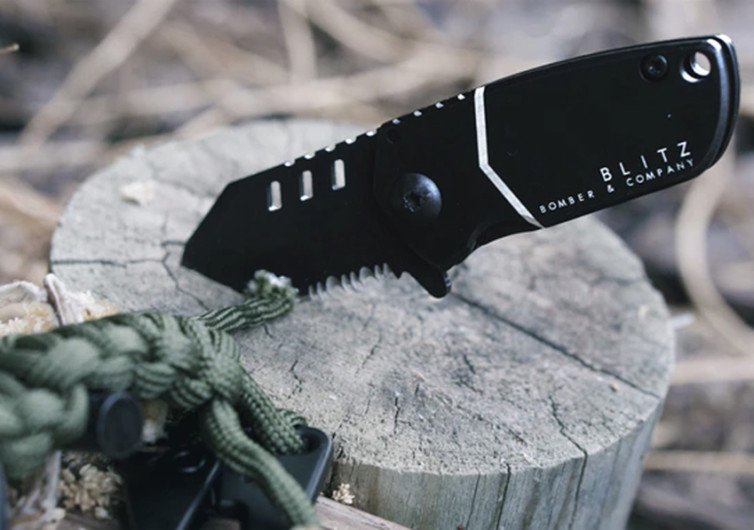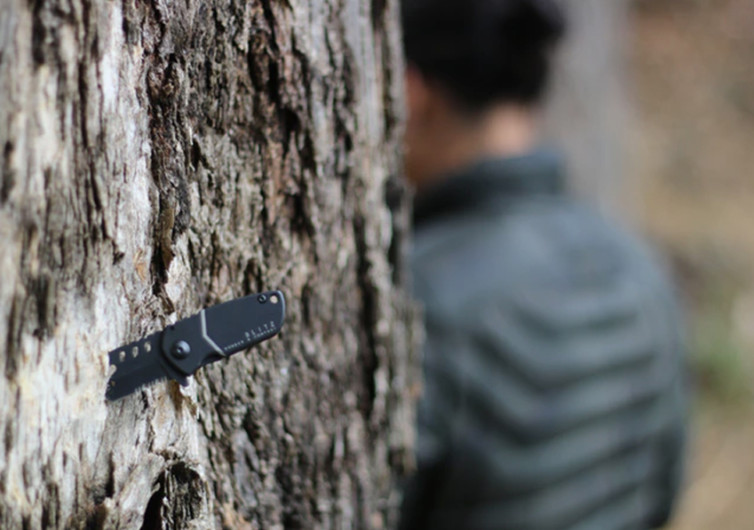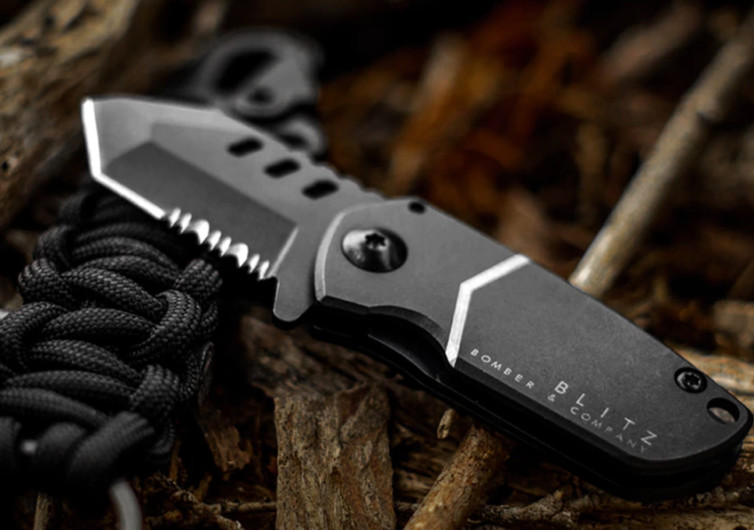 GearHungry may earn a small commission from affiliate links in this article.
Learn more
B-2 BLITZ Pocket Knife
After the successful creation and delivery of the B-2 Nano Blade, Bomber & Company is back with a beefier, slightly larger, and definitely more badass big brother of the Nano Blade. The B-2 Blitz is large by B&C's standards, but fit it in your hand and you can easily close your fist without anyone knowing you've got a multi-function folding pocket knife underneath.
The creators of the Blitz drew their inspiration from the woven composites that have defined the B2 Stealth Bomber. While the Blitz doesn't contain graphite, glass, and carbon fibers in its construction, it does come with high-carbon 440 carbon black stainless steel. It's a pocket folding knife that can be easily nestled along with your car keys and other keys while still retaining the full functionality of a true-blue bladed instrument.
Measuring a mere 3.7 inches when fully deployed and a mere 2.25 inches when fully closed, the B-2 Blitz can be easily concealed in your coin pocket. However, as small as it may be, never underestimate the Blitz. This is one tough miniature knife that can easily down a predator in the woods in the hands of a skilled survivalist.
The 1.45-inch tanto blade is at the heart of the Blitz. It's engineered to contain more metal at the tip allowing it to absorb impact forces that may come from repeated piercing. Such endeavor will easily break other knives. Not so with the Blitz. It's designed specifically for stabbing dense and hard objects like wood and other materials. The edge also features dual functionality. Half of it comes with serrations while the other features a straight edge. The serrated edge can be used for splitting wood, sawing, and even scraping flint. The blade is super-strong that it can be used for a variety of functions.
The oversized grip on the Blitz makes it exceptionally easy and secure to hold this EDC. It's the kind of security you'd want when you're faced with a tactical situation. There are perforations on the blade, too, allowing for sharper, cleaner cuts.
The B-2 Blitz is a nifty EDC folding knife, no doubt about that.