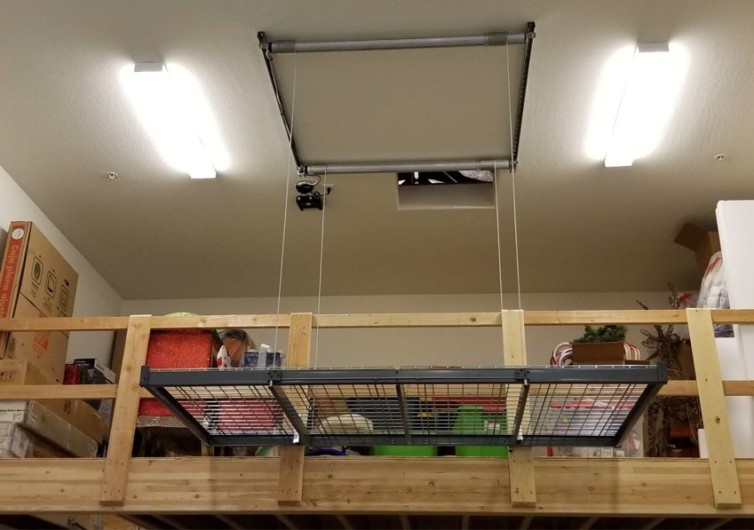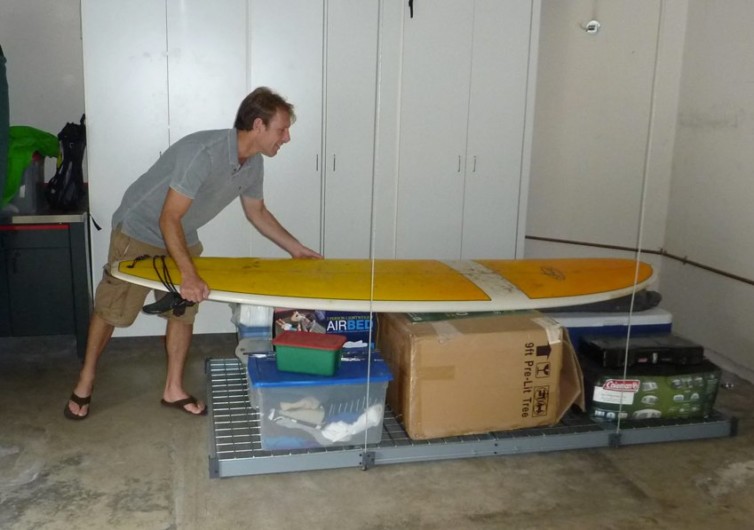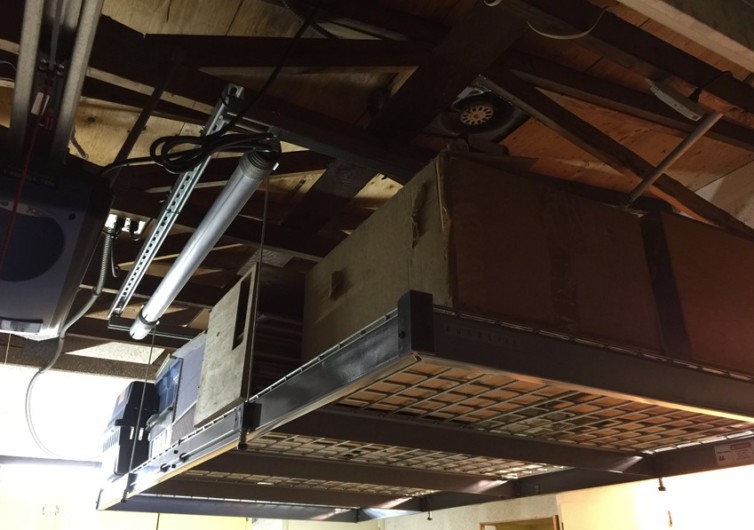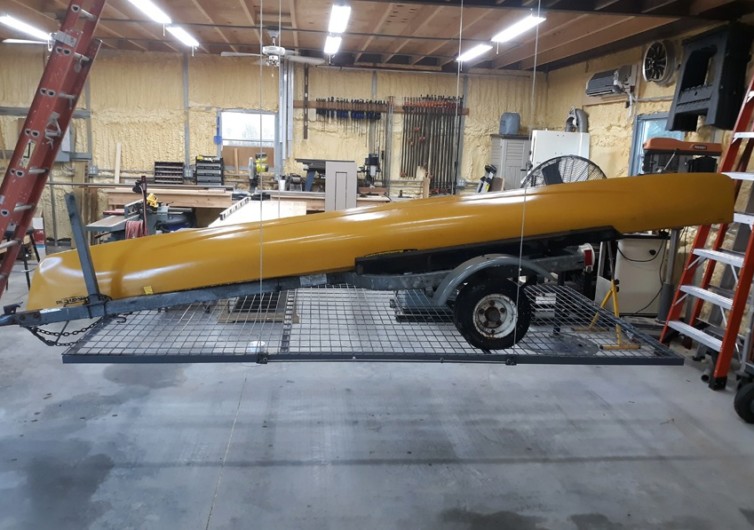 GearHungry may earn a small commission from affiliate links in this article.
Learn more
Auxx-Lift Garage Storage Lift
When your car no longer fits in your over-stuffed garage, it's time to make a change. If you're not ready to Marie Kondo your space, then there's an excellent solution; the Auxx-Lift Garage Storage Lift is the premium garage storage system, period. The Auxx-Lift attaches to your garage ceiling and lowers a steel deck with the remote control. Load up to 600 pounds of holiday decorations, spare bikes, ski gear, books, furniture, or whatever you want off the floor onto the deck and raise it to the ceiling with a push of the button. If you wish to install one rack or line your garage with them, we can't think of a better solution for getting the clutter off the floor to make room for the garage's intended purpose — your car.
Features
This garage storage system hosts a slew of excellent features. Auxx-lift constructs their system from 12-gauge powder-coated steel, C-channel beams, quarter-inch steel decking, a pair of powerful winching motors, and a wire mesh surface, making it strong enough to hold everything that won't fit in your garden storage box. Each storage lift is attached to three rafters (or joists) using Spax Lag screws and secures the decking with quarter-inch thick bolts.
The system comes in 400-pound and 600-pound load-bearing options and four different sizes – 3 feet x 6 feet, 3 feet x 8 feet, 4 feet x 6 feet, or 4 feet x 8 feet. The Auxx-Lift's was shown to have a load-bearing capacity of 1,600-pounds during testing and is the only UL safety-tested storage system on the market.
Benefits
Bottom line, these garage storage lifts keep the clutter off of your floor.
These storage lift sets include two remotes, plus a keychain remote. The Auxx-Lift comes with step-by-step instructions for the DIYers, but can be installed by professionals if need be. These sets accommodate garages up to 13 feet tall. The decking can be winched up to one inch from the ceiling. And while it is possible to install the Auxx-Lift over an existing garage door, the manufacturers recommend a minimum of one and a half feet of clearance between the decking and your car's roof.
The Auxx-Lift offers a fantastic 100% Satisfaction Guarantee — you have 180 days to say you're not happy with this product, and you'll get your money back. But if something should wear down or malfunction after those 180 days, the 3-year warranty has you covered.
Disadvantages
Besides the hefty price, the most significant disadvantage would be working with your current garage door system. If your overhead garage doors take up too much depth, you may not have enough hanging space to store your gear and park your car underneath.
CHECK PRICE ON AUXX-LIFT.COM