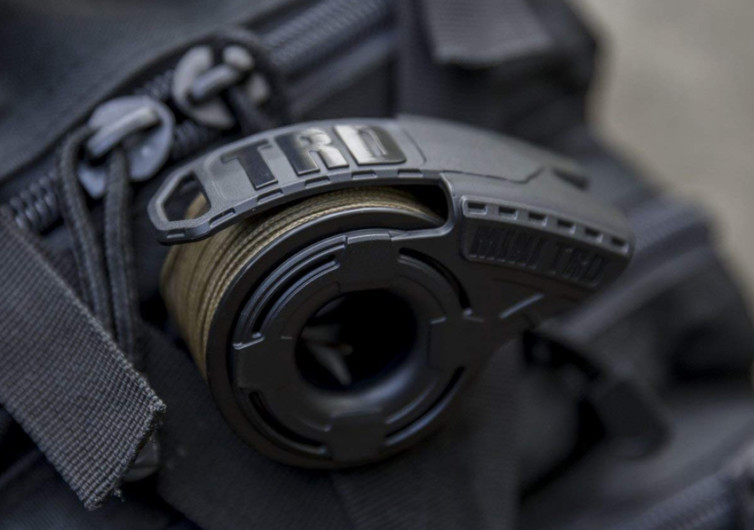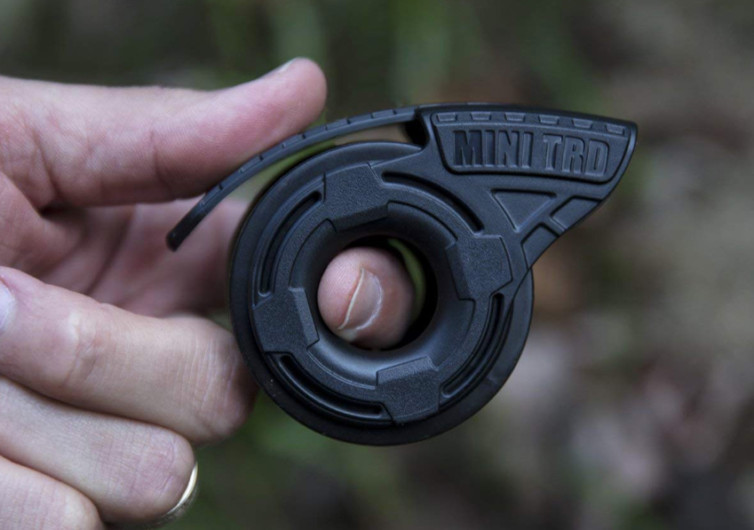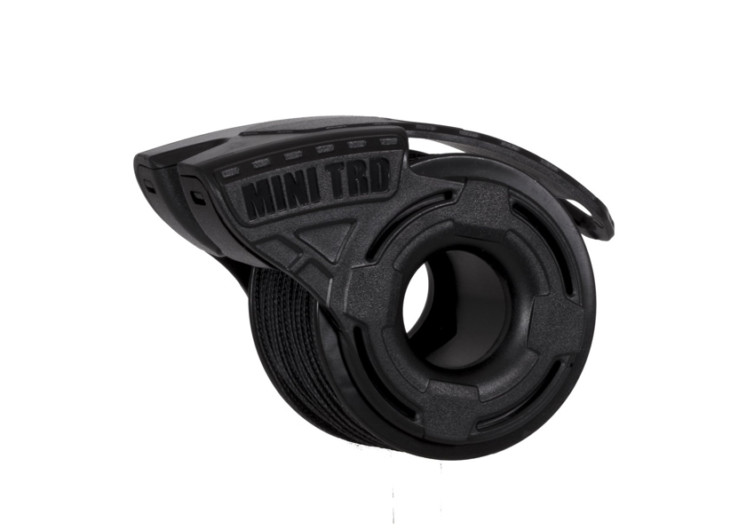 GearHungry may earn a small commission from affiliate links in this article.
Learn more
Atwood Rope MFG Micro Cord Dispenser
Backpackers, campers, and seasoned DIYers will appreciate the Atwood Rope MFG Micro Cord Dispenser. This simple yet smart device stores and manages industrial-strength cords to help in your tying needs. It's perfect for crafting, gardening, repairing, and so much more.
The Micro Cord Dispenser is small enough to fit in your palm. Its compact design is not going to take up the space intended for your other tools in your tool box. The device's rugged engineering allows it to resist mildew growth, rotting, and the effects of UV rays. You can be sure that this rope dispenser is going to be a permanent fixture in your tool box.
The Atwood Rope MFG device already comes with 125 feet of industrial-grade cord with a tensile rating of 100 lbs. It boasts of high-tech braid system made of nylon and polyester. You can try snapping it off with your hands, but only the integrated cord cutter will do. That is how tough the accompanying cord is. Of course, when consumed, you can replace it with other rolls of your choice.
Speaking of the integrated rope cutter, it comes fully-recessed so you don't cut your fingers trying to cut the rope. This safety feature is admirable without affecting its ability to cut the cord. This also means that you can say goodbye to your utility knife or shears as the Atwood can already cut your rope right there and then.
The Micro Cord Dispenser also features a tension control lever. This mechanism allows you to control the length of cord that you want to use without it retracting back to its spool. It also comes with a gear loop for attaching your lanyard, carabiner, or tether.
The Atwood Rope MFG Micro Cord Dispenser is small but you can never question its usefulness.