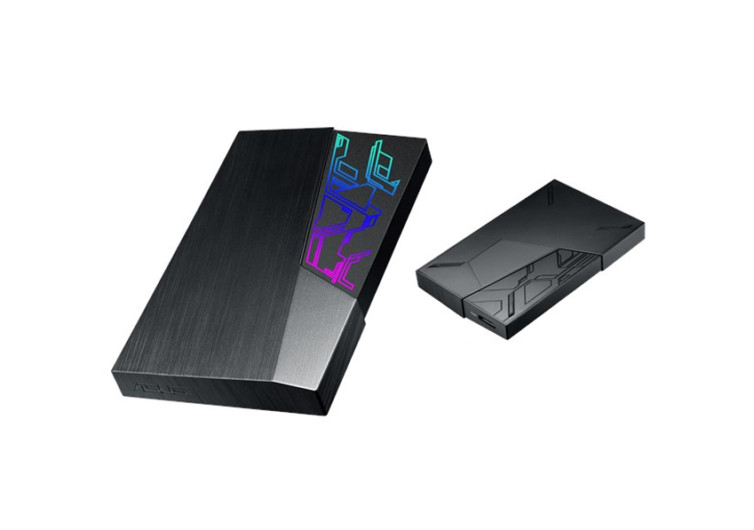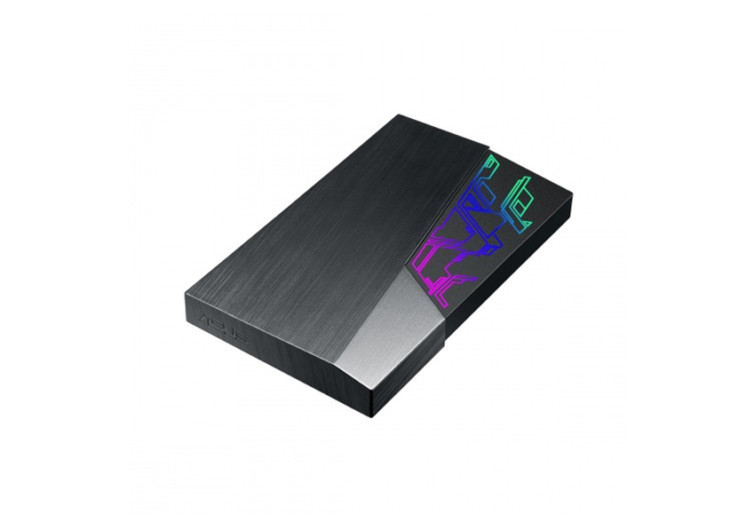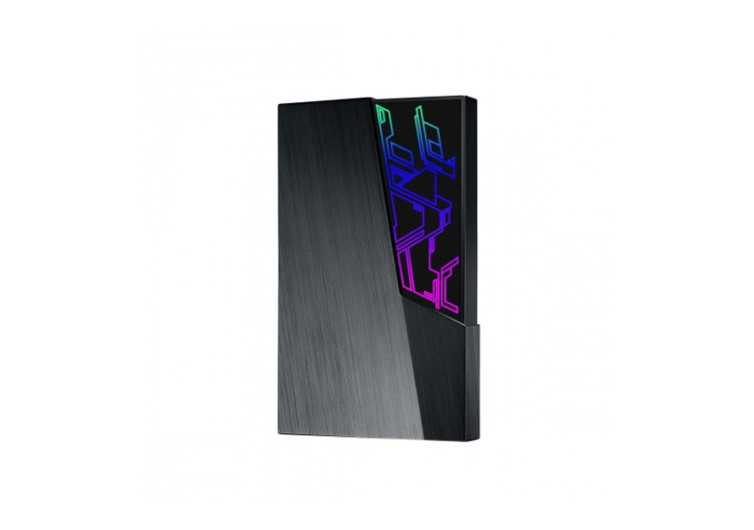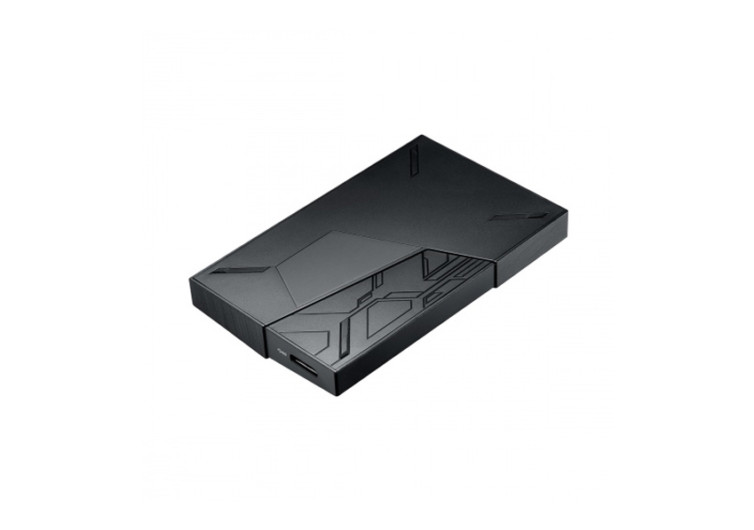 ASUS FX HDD
Most external hard disk storage solutions come as nothing more than a solid, beefy rectangular tile. Only custom casings give them a certain personality that doesn't even come close to what the Asus FX HDD has to offer. It's a revolutionary external hard disk solution that is not only lightning fast and superbly powerful, but astonishingly handsome as well.
Featuring the RGB lighting color scheme of Asus' AURA Sync technology, the block design of the FX in a stunning hairline finish comes with a disproportionate, tapered edge to give it a visual presence like no other. It's the same streamlined effects Asus gives to its famed Lamborghini laptop or even its equally-renowned gaming platforms. It comes with skid-proof matting, too, and the pattern on its underside is simply a taste of what's to come in the next century or so. But if you think the FX is nothing more than a muscular yet elegant hard disk drive that you can plug into a USB port, think again.
The AURA Sync technology is perfect for creating harmony with other Aura-enabled peripherals and components such as gaming keyboards, mouse, and mood lights. It's every serious PC gamer's dream hard disk console fully capable of transferring data at a blitzkrieg 5 Gbps using the latest in USB 3.1 technology, although one would have preferred the latter USB 3.2 technology.
The security features on the FX are not to be underestimated either. Coming with 256-bit AES encryption, managing your data has never been this secure. Of course, there will always be the super-hackers to contend with. But, on a normal day, you'll definitely feel more at peace with the security afforded by the Asus FX.
This external hard disk solution from Asus already comes bundled with a backup solution including access to Cloud storage, mobile and PC data, and social media interconnectivity. You'll never lose a single byte of data as the technology already comes with automatic backup.
The Asus FX HDD has an aggressive styling and an equally performance-driven architecture. It's a PC gamer's dream, although anybody can actually benefit from the FX.