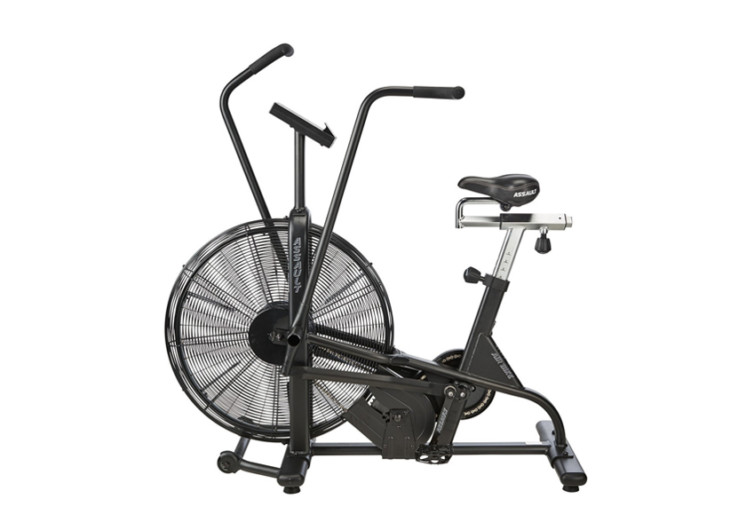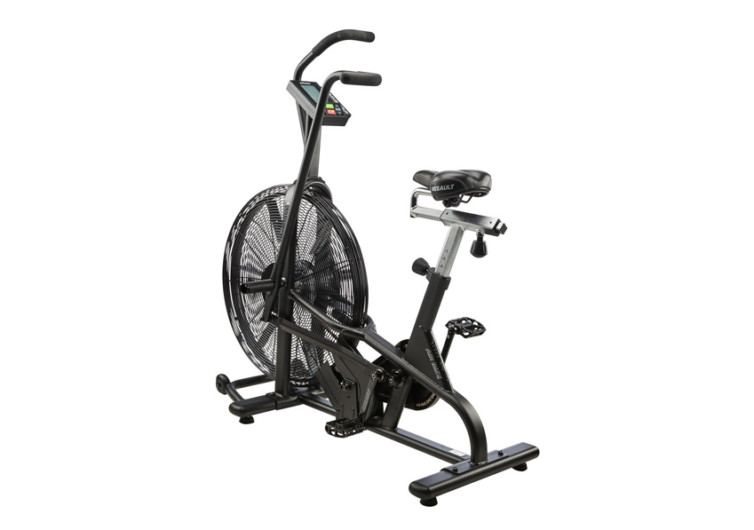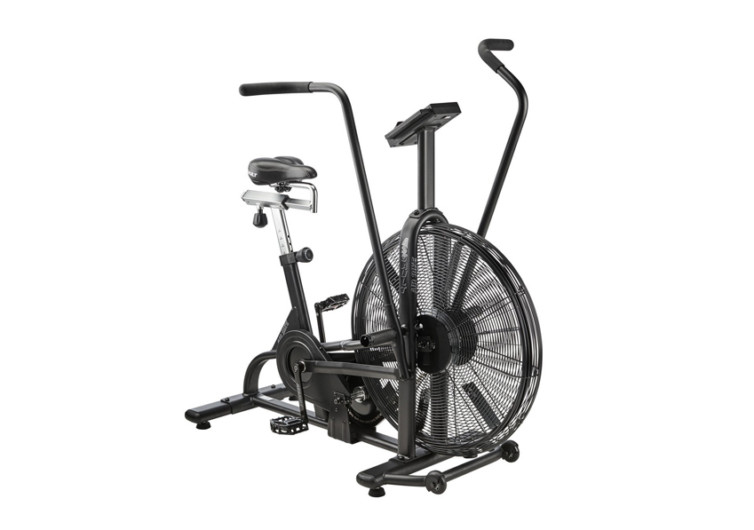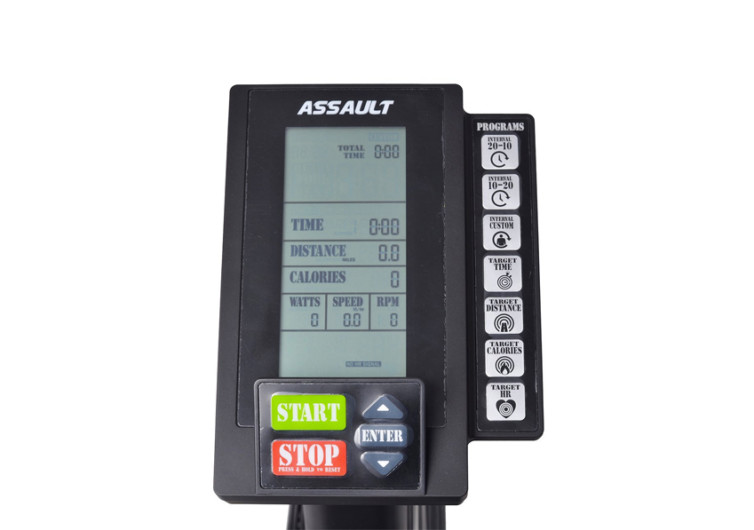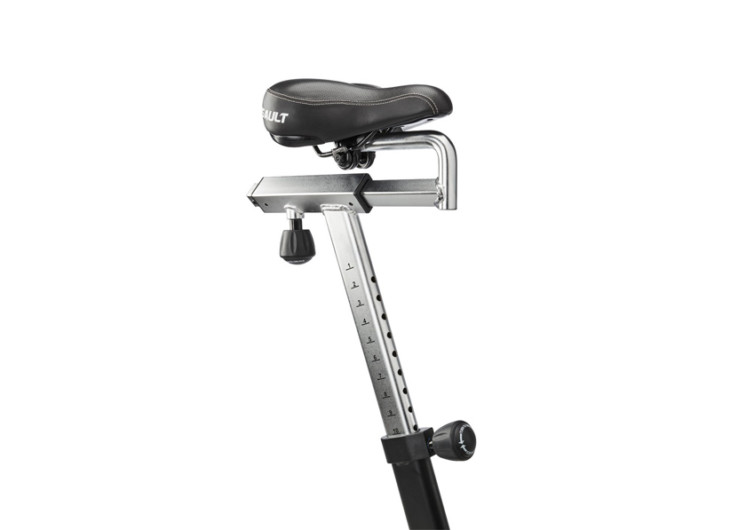 GearHungry may earn a small commission from affiliate links in this article.
Learn more
Assault Fitness Assault AirBike
Feel the strong gust of air rushing between your legs as you listen to the hum of its flywheel. Push yourself like the cyclists of Tour de France or like the triathletes in the Iron Man series. This is exactly what the AirBike brings to the fore. It's an exercise bike that gives you unlimited resistance levels so you can decide just how much you are willing to push yourself.
Unlike magnetic resistance bikes, the AirBike utilizes air resistance in the same manner as a real bicycle. The faster you pedal, the greater the resistance that you'll have to work against. The more you work against this increased resistance, the more intense the toning and strengthening of the muscles of the legs. Whereas magnetic resistance exercise bikes can give you standardized resistance levels, the AirBike puts the controls right under your feet. If you feel like you've got what it takes to push beyond your limits, you're more than welcome to do so.
You cannot do this with a magnetic resistance bike. Once you've reached their maximum resistance level, that's it. The only way you can push yourself even further is to buy another machine that hopefully can provide greater resistance levels. Why bother when you can have the AirBike?
The AirBike comes with a large console, giving you a visual feedback to your performance such as speed, RPM, calories burned, heart rate, time elapsed, and watts generated, among others. It's the kind of visual feedback that will make you want to push yourself even further.
Every pivot and moving component on the AirBike is integrated with sealed cartridge bearings. Actually there are more than 20 of these sealed cartridge bearings on the AirBike that gives any user a very fluid feel. The custom seat can also be adjusted, not only upwards and downwards, but also forward and back. This gives users a wider range of options to find the perfect fit under their butts.
The Assault Bikes Fitness AirBike is an exercise bike designed to be used by anyone. From beginners to the pros, its charm is in its use of air resistance.
You May Also Like: 8 Best Resistance Bands In 2019