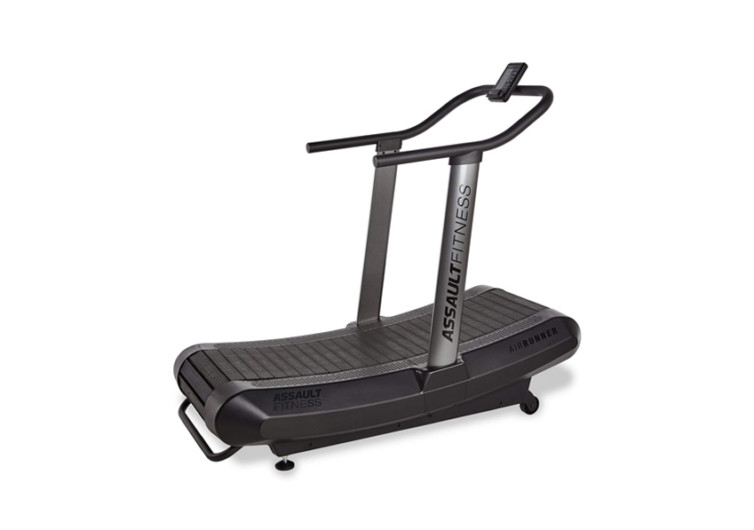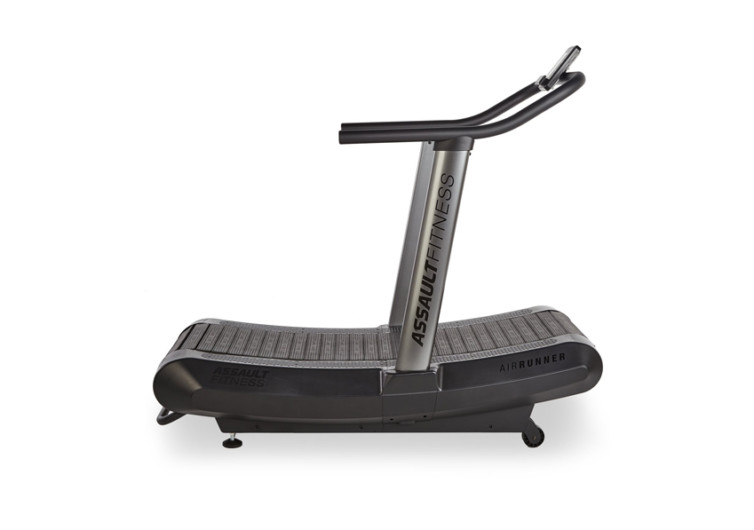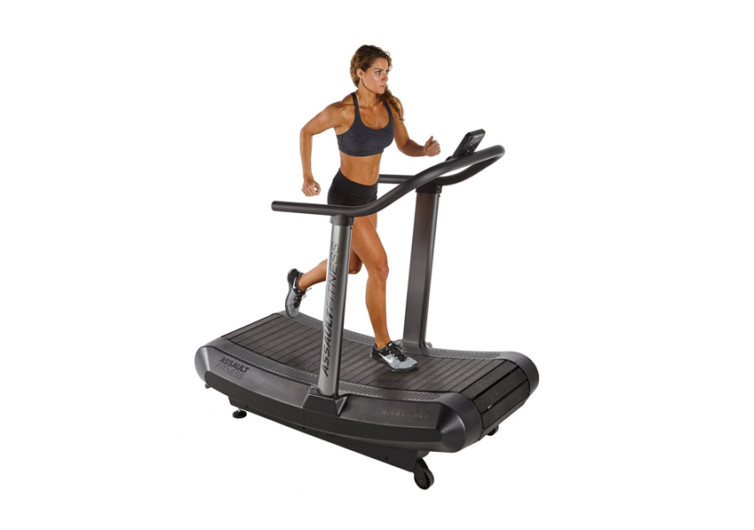 GearHungry may earn a small commission from affiliate links in this article.
Learn more
Assault Fitness AirRunner
The Assault Fitness AirRunner is a manual treadmill that doesn't contain any motor to drive its belt system. It boasts of superior steel construction, energy-efficiency, and streamlined design for optimum portability.
With a running surface that has a slightly concave shape, the AirRunner is an exercise machine that optimizes your running strides. When we run, we form an arc with our feet. The design of the AirRunner follows this natural arc to help minimize impact forces through the limbs. But there's another advantage to such a treadmill design. It helps power the treadmill band so you can push yourself to the limit.
It is obvious that the Assault Fitness treadmill machine is not your ordinary treadmill. It's a manual treadmill that relies on the movement of the user for power. There are no maximum speed settings that can prevent you from achieving your fitness goals. Most home folding treadmill machines max their speed at 12 MPH. You cannot go faster than 12 MPH no matter how much you want to.
The AirRunner doesn't hold you back. If you want to blitz at 25 to 30 MPH, it's up to you. You can also run at a more comfortable 5 MPH speed without ever flipping a switch or pressing a button. The speed of the machine is dependent on how much power you have in your legs. Your movements decide how fast or slow you can go.
This is not to say that the AirRunner doesn't have any digital technologies in it. It comes with heart and HIIT programs as well as a target program. The large LCD display shows the usual stuff like time, calories, distance, speed, pace, and watts. It comes with Bluetooth connectivity, too.
The AirRunner is a lightweight yet durable treadmill that's perfect for individuals who want to push themselves further.