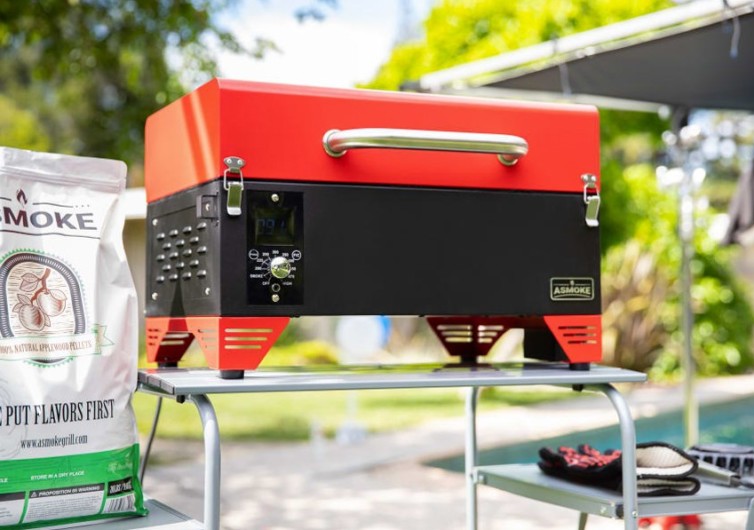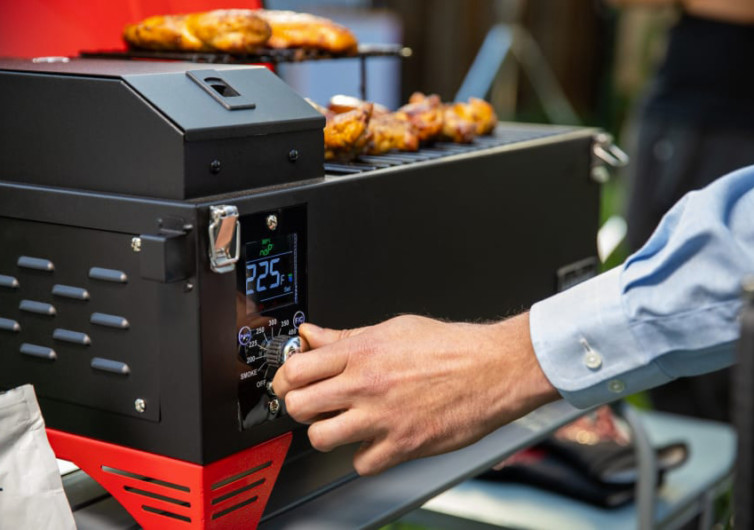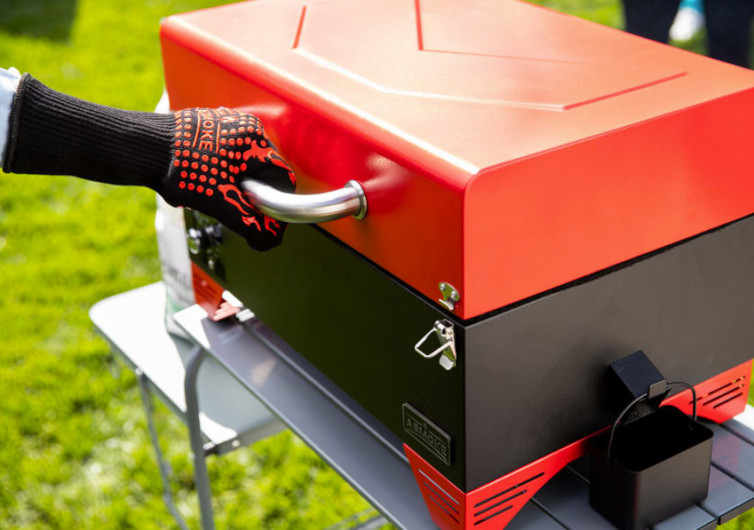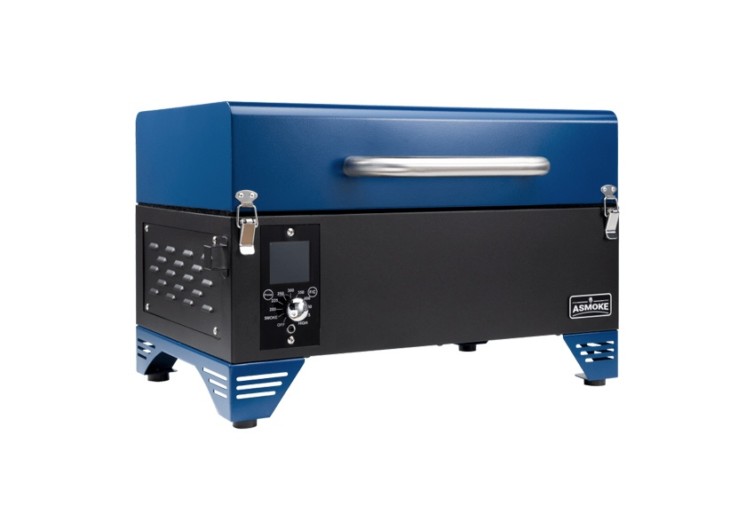 GearHungry may earn a small commission from affiliate links in this article.
Learn more
Asmoke – Portable Applewood Pellet Grill
Pellet grills have become a staple for home chefs in the past few years with the rise of brands like Traeger, Camp Chef, and The Big Green Egg. As new brands enter the arena, prices are falling, and innovation is on the move to create the most versatile and practical cooking devices for the weekend warrior. Asmoke has stepped into the pellet grill game with their Portable Applewood Pellet Grill, and from the looks of the Indigogo, they have created a category melding product in high demand.
Most home chefs would recognize wood pellets as fuel for smokers exclusively, but they can produce a great deal of heat, which is excellent for grilling. Their versatility makes them the perfect fuel for Asmokes 8-in-1 grill, which can do everything from smoke to sear your favorite meats. The wide range of cooking temperatures ensures that you can braise, bake, roast, and perform many other cooking methods. They have also developed a line of applewood pellets free of fillers, and it is approximately 20% more efficient (burns longer) than its competitors.
Once you've filled the pellet hopper, the digital control board allows you to set the grill to any temperature between "Smoke" (180 degrees) and "High" (500 degrees). As you approach your desired temperature, place your food on the grill, and monitor the pellet levels as your meal does its thing. A built-in temperature probe will monitor the progress of your food to ensure that you can pull it from the heat at just the right moment. Whether you're reverse searing, smoking, or grilling, you can always change the temperature on the fly to finish your meal with just the flick of the dial.
Once you've completed your gourmet spread, cleanup is a breeze. Asmoke's line of applewood pellets not only imparts more flavor but also creates less ash, which means less mess. The grease accumulates in the grill's interior and slides its way to an external catch bucket, which is easy to remove and dishwasher safe. So, after a quick vacuum of the ash and washing the bucket, your cleanup is virtually complete. Wipe down the grill's exterior and add the cover, and the Asmoke Portable Applewood Pellet Grill is ready for your next tailgate.
With an entry-level MSRP of just $289 for the grill plus two bags of pellets and a cover, this is one of the least expensive grills of its kind. While it weighs only 42.6 pounds and is incredibly portable, you'll have to remember that you'll need electricity anywhere you take it. So be sure you've got a place to plug it in, fire it up and bring the party to life.