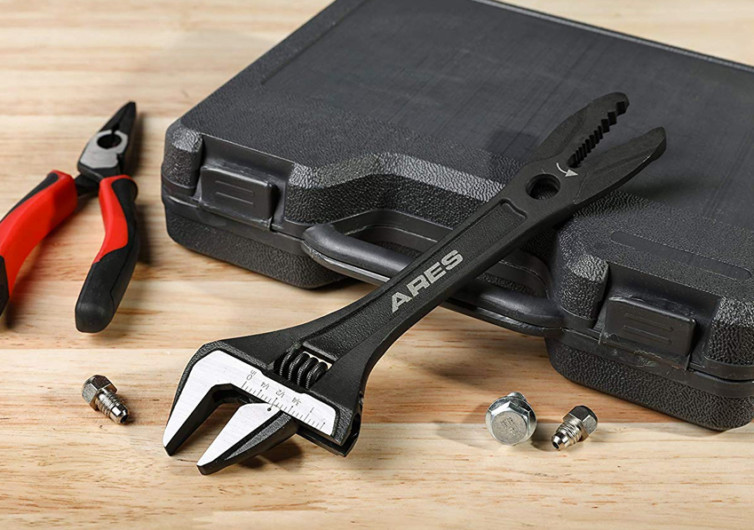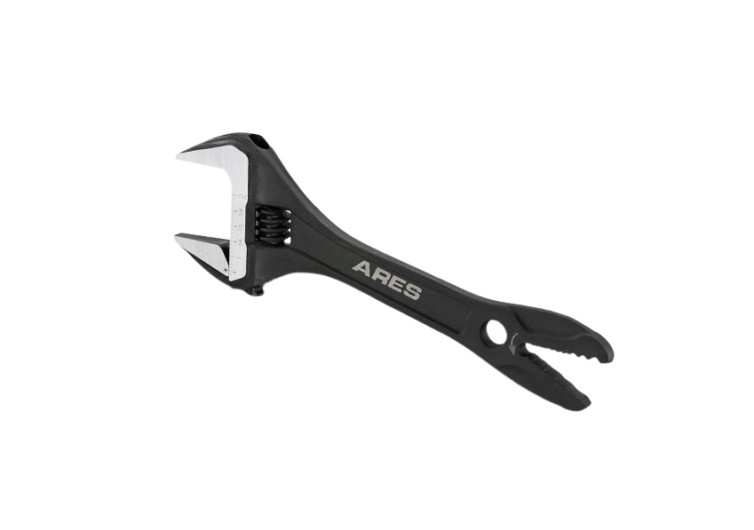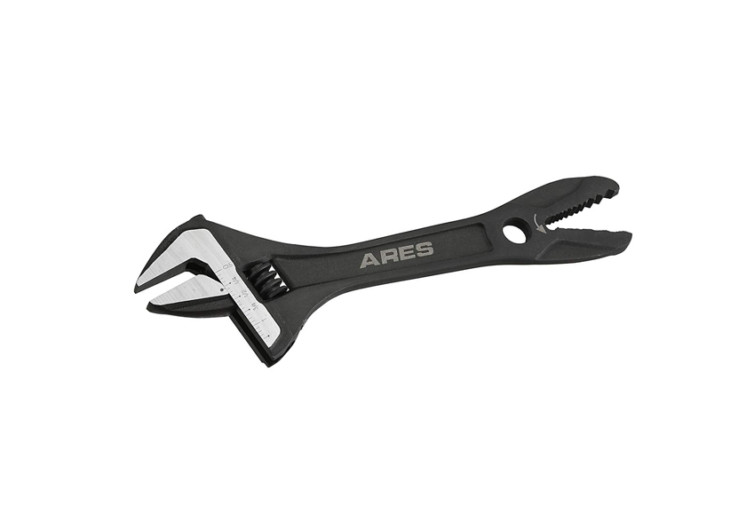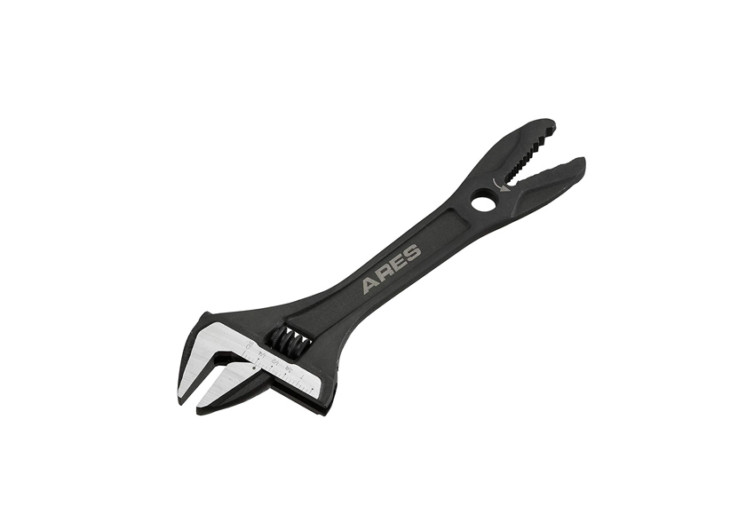 GearHungry may earn a small commission from affiliate links in this article.
Learn more
ARES Alligator Wrench
Every handyman deserves to have the right tools necessary to complete a task. And when it comes to adjustable wrenches, the ARES 79009 Adjustable Alligator Wrench can be a handyman's best friend. This is a heavy-duty hand tool that offers versatility across different tasks.
Featuring a unique forged chrome vanadium steel, the ARES 79007 is one of the most heavy-duty adjustable wrenches you can ever get. It also comes with a manganese phosphate coating to deliver unparalleled corrosion-resistance. What this means is that this alligator wrench will be a mainstay in your toolbox for many decades.
On one end of the wrench is an adjustable jaw that can accommodate pipes and other fixtures with a diameter of up to 1-1/4 inches. It comes with a precision-milled adjustment worm. The worm features a 4-thread knurled design that is very easy to adjust. The readings on the wrench feature both SAE and metric units of measurement. If the project calls for millimeters, there is no need to convert it into inches as the ARES already has this.
On the other end of the wrench is a V-jaw that features angled teeth. The alligator jaw is perfect for loosening rounded off fasteners that the adjustable wrench cannot handle. The V-jaw can accommodate fasteners with diameters between 5.5 mm and 17 mm. Too bad it cannot handle larger fasteners. It is still a worthy piece of tool, nevertheless.
The adjustable alligator wrench is perfect for home improvement projects, automotive repairs, and plumbing works. If there is a need for some tightening or loosening of bolts, pipes, and other fixtures, this wrench can handle it with ease.
Handymen and contractors everywhere can depend on the durability and usefulness of the ARES 79007. It is as tough as the men who are going to use it to accomplish their tasks.