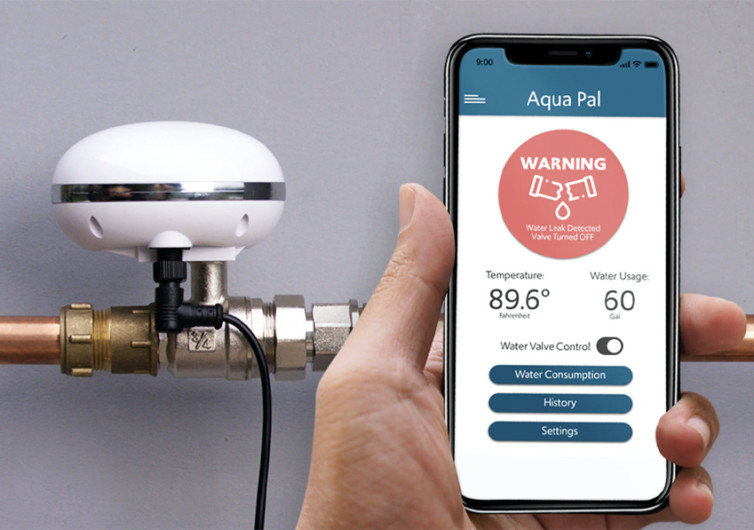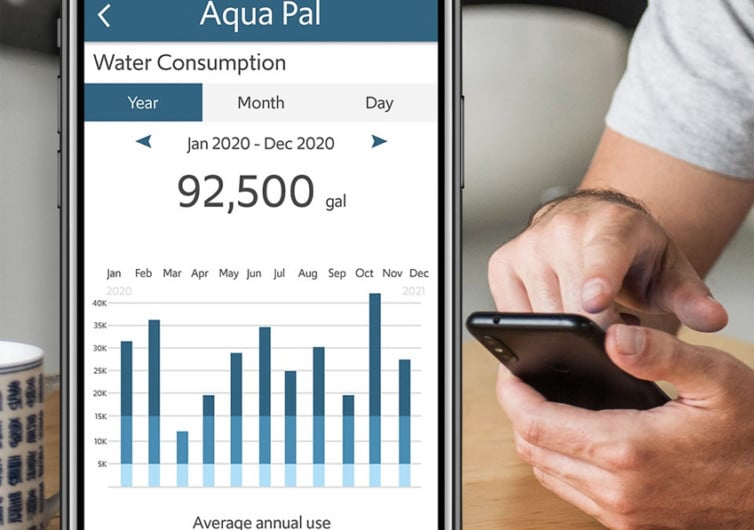 GearHungry may earn a small commission from affiliate links in this article.
Learn more
Protect Your Home from Water Damage with AquaPal
Fifty percent of US households experience water damage at some point; those aren't very pretty odds. If you're on the unlucky side of that coin flip, the damage could cost you tens of thousands of dollars. In addition to that, most households waste lots of water each month, which adds up in the long run; while it may not be comparable to the cost of water damage, it is still a significant impact on your monthly budget.
Take control of your water usage with AquaPal. AquaPal is a device that attaches to your water pipes and monitors your water usage. In the event of a leak, change in flow, or emergency, you will receive alerts through AquaPal to shut off your water before the damage is severe.
Features
As winter kicks off in most of the country, the fear of bursting pipes kicks in too. Those fears are valid as 65% of water damage occurs because of burst pipes. If you forget to wrap your pipes or leave the faucet dripping, AquaPal has your back. This smart home device monitors your pipes' temperature and alerts you if they are close to bursting. The moment the device senses a leak, it shuts off the water valve and sends you an alert.
Through the smartphone app, you can also see which areas of your home are using the most water so you can limit usage and save money on your monthly water bills. By placing smart sensors around your home, you can also track humidity and moisture and mitigate mold outbreaks before they get too serious. You can install AquaPal in your rental or vacation home for additional security in your investments, even when you aren't there often. Lastly, you can connect the system to Google Home and Alexa for further ease of use.
Set-Up
Once you've got AqualPal in your home, you're ready to begin the setup process. You will need some tools and a little bit of know-how to get this done. To begin, shut off your main water line. Next, you'll need to measure and cut your pipes to fit the device using the included adapters. AquaPal will fit standard ¾-inch and 1-inch pipes. Once you've attached AquaPal, you will turn the water back on and check for leaks — if you're in the clear, you can connect AquaPal and add in the two double AA batteries that power the device.
After the initial setup, you will need the AquaPal app on your smartphone, and you can register your device in the app by following the on-screen instructions. If you opt to add in the extra sensor, you'll want to make sure it's connected to WiFi, mount it on the wall, and then place the probe. Now your device is ready to use! From the app, you can now monitor your water use, receive alerts, and remotely shut off your water in case of an emergency.
AquaPal could end up saving you some serious change — not just by limiting water waste — but by alerting you to events like a water leak, which alone could saving you thousands of dollars in repairs.
Suppose you're ready to start monitoring your water usage with AqualPal, head on over to Kickstarter, where you can get your AquaPal for $169. You can expect the AquaPal to ship in late December, arriving on your doorstep in January 2021.