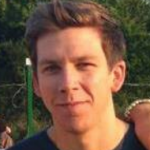 Support us! GearHungry may earn a small commission from affiliate links in this article.
Learn more
Students Apps
You're grinding your way through high school or putting your all into a tertiary education, no matter how you look at it, you're a student. Gone are the days where you parents kept your schedule and woke you up in the mornings with tea and a packed lunch. You're out in the "big" world now and it's time to take matters into your own hands. To summarize, you need to be responsible!
Sounds like a bit of a schlep, right? Well, it doesn't have to be. Thankfully we live in a time where technology is on our side, no matter our age. With a reliable smartphone and the correct applications, being a student can be a breeze! The trick is to make sure that you choose the right apps best suited for your needs while delivering on promised features and functionality.
Here's our list of the best student apps to date:
1. Evernote
Evernote is one of those popular college apps that most students simply cannot live without. This desktop and mobile app was released in 2008 and since then it has evolved to be the ultimate life-organiser. Take the original Filofax, pump it with steroids and make it digital – and there you have Evernote!
How does it work?
This app conveniently works across all devices, from smartphones and tablets to your standard desktops. In essence, it replaces your diary planner, student planner, your To-Do List, and even notebooks that have a bad habit of weighing down college backpacks, leaving you with sore backs and raw shoulders. Your whole life can be organised and captured through this one app. What's more, Evernote has the ability to sync instantaneously across all of your paired devices as well as across all operating systems.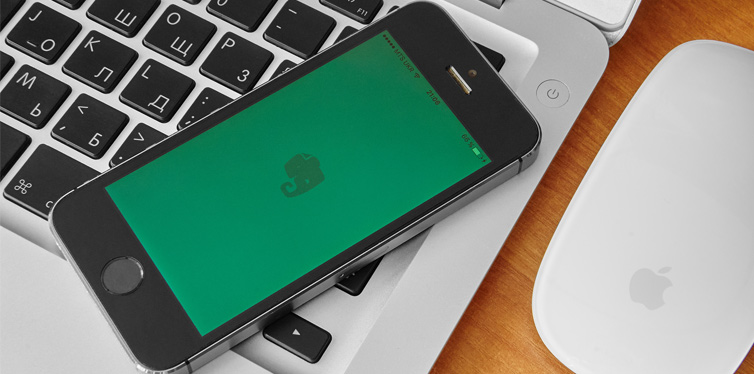 2. Wolfram Alpha
The Wolfram Alpha app is pretty much just a quicker and more convenient way to make use of what the Wolfram Alpha site has to offer. For those new to the name, Wolfram Alpha is a computing search engine that also does calculations of pretty much anything you can think of. From mathematics to music and general world knowledge, this digital platform is here to help you graduate with flying colours! It's quite the handy school app which in essence has the ability to replace your typical encyclopedia and even your calculator.
How does it work?
This app is web-based, which means that it needs to be connected to the internet to work. The objective of the application is pretty standard and works similarly to Googling something, except for the fact that it sieves out the none-applicable information that Google tends to throw at you and works out a legit no-nonsense answer to your question.  While this is a super nifty app to use while doing homework and projects, there is a service fee which might make it inconvenient to some (we know students are on a tight budget).
3. Dictionary.com App
This one pretty much speaks for itself in terms of its functionality. The Dictionary.com app is a dream come true for English majors in that you no longer have to lug a bulky dictionary around in college backpacks and laptop bags.  The next time you want to know what words like "salubriousness", "thaumaturge", or "philtrum" mean – you might want to consult this nifty dictionary application.
How does it work?
The Dictionary.com app is one of those study apps that any student can make use of since we all need to learn new words and their meanings on pretty much a daily basis. You simply type in a word and hit the search button. The definitions will appear as well as other options, like synonyms etc. What makes this app awesome is that it works both online and offline and does not depend on an internet connection. Another helpful feature is that it gives you the option to learn "the word of the day", which helps you broaden your knowledge beyond what you are learning at school.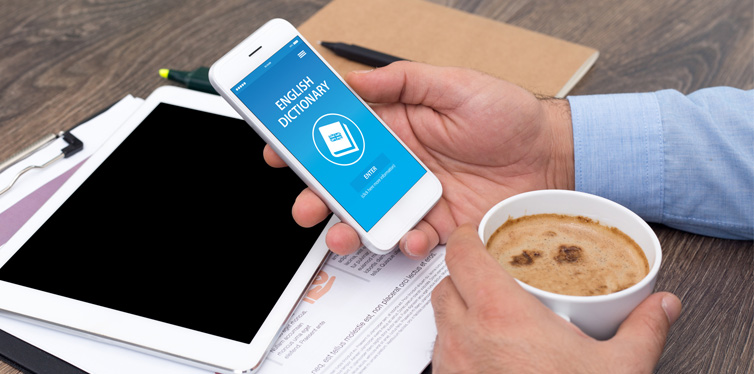 4. Headspace
Being a student is tough, you're trying to figure out the ins and outs of the adult world while your hormones are raging and the pressure is upon you. And in walks the Headspace app. The purpose of this mobile app is to help you relax through meditation and mindfulness. Like the name suggests, sometimes you just need a little space so that you can piece your thoughts together, compose yourself and simply, breathe.
How does it work?
In short, it's what helps you get through the day! This app is ideal for students who are having a tough time living up to the demands of student life. It includes guided meditation techniques which are given in audio sessions. These sessions are sectioned into short daily courses which include everything from breathing techniques to affirmations that help you to see the brighter side of the moments you find yourself in. The objective of the app is to teach the essentials of living a healthier and happier life.
5. Pomodoro Apps
Pomodoro apps are based on the Pomodoro technique; a method whereby you break big projects into smaller tasks which are sectioned into short, timed intervals of about 25 minutes each. You are allocated a 5-minute break in between each task interval as a starting point. As you progress you lengthen the time set for the task and increase the break intervals too. The object of a Pomodoro is to help one get through a project or reach a deadline strategically and without reaching the point of burn-out.
How does it work?
While there are few options available for download, these learning apps tend to work similarly in that you set your given timers according to the length of the task at hand. The app simply reminds you to take breaks and rest your mind at strategically timed intervals which in most cases are calculated for you by the app. The Pomodoro technique helps to keep your mind fresh while still completing a project or studying something within a given timeframe.
6. LinkedIn
LinkedIn is an online social platform that allows people to connect and network on a professional level and is very popularly among serious businessmen. Now, as a student, you're probably more focused on your mid-terms and final exams while you work towards your career, instead of being at the point where you're building it. This doesn't mean, however, that LinkedIn does not apply you. As a matter of fact, your LinkedIn profile is something you should be working on long before you enter the working world because it will open up a world of opportunities if you do.
How does it work?
The LinkedIn app and similar Apple and Android apps for students allows you to connect with professionals who could assist you, and vice versa, by connecting through the social network. By updating your profile with your experiences and qualifications as you move through high school and varsity, you stand the chance of being recruited the minute you graduate. By keeping an updated profile, you are also showcasing how serious you are about your studies and your intentions as a young adult.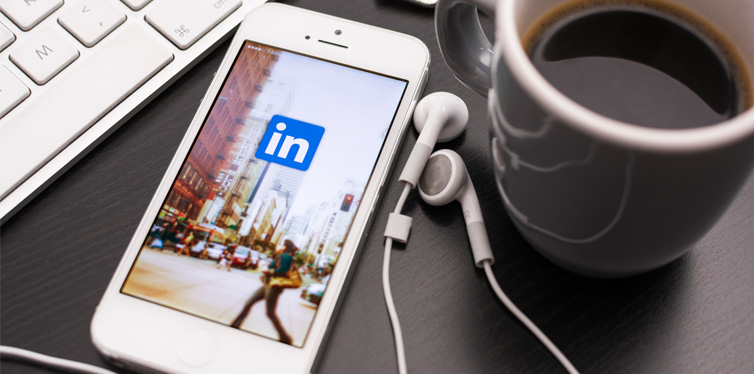 7. Wunderlist
Much like Evernote, Wunderlist is there to help you rid yourself of a paper diary and makes ticking off a to-do list a lot more fun. From reminding you to charge your power banks to helping you plan your mid-term break, this organizational mobile app is a user-friendly and convenient way to simply "do life".Now you really can organize life from the palm of your hand no matter where you are!
How does it work?
Like its counterpart, Evernote, the Wunderlist app is free to download, although if you want access to its advanced features you will have to pay a small monthly subscription fee. This fee gives you access to the app's more prominent features like unlimited file storage and centralized billing. If you're a student looking for something that will assist with time management and help you to reach your deadlines promptly while still ticking off your daily tasks, then this daily organizer should be downloaded onto your smart device so that you can "get the show on the road", as they say.
8. Mint
If the word "mint" makes you think of the colour green, then the app's purpose is in its namesake! When you're a kid your money is usually the least of your concerns. You get an allowance for all the cool stuff while your parents foot the bill for all of the boring necessities. But as you get older and reach student life, the bills start to become your own responsibility and it's up to you to manage them accordingly. This is where the ultimate money-managing tool called Mint steps in.
How does it work?
The Mint app allows you to link your account, bank cards and other billing information together with your monthly income so that you can budget and know where you stand financially as you plan ahead. It's a completely secure management tool that helps you to use your money wisely by allowing you to create budgets, track investments and offering advice on how to save your hard-earned cash. If you're a student who takes money seriously and have big plans for your future, then this money organizing app is the ultimate financial planning tool.
9. Dropbox
Dropbox is a cloud storage solution that not only keeps your files safe, but it allows you to share data and information easily with both Dropbox users and even non-users. This comes in handy for students who need to switch between computers and devices often, for those who need to collaborate with other students through online portals or for those who simply need to keep their files backed up in a secure environment which offers quick access.
How does it work?
Dropbox works by allowing you to simply drag and drop files into your account. These files will automatically sync with other computers and devices that are linked to your account so that you can access them conveniently from any location that offers internet access. By having the Dropbox app installed onto your devices, the application will run in the background and depending on your preferred settings, will automatically upload your assignments, photos, and other important files – all for safekeeping.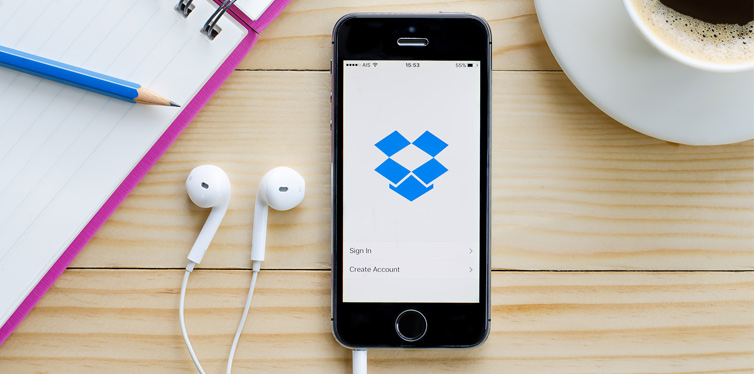 10. Flashcards App
Remember the flashcards that your teachers used to teach you new words and memory skills back in grade school? Well, now there's a "grown-up" version which is currently one of the most popular educational apps available for download. As a student, you can use the Flashcards App to broaden your vocabulary, learn a foreign language or set up cards that can test you on the work you need to know for an upcoming exam.
How does it work?
Besides the pre-made flashcards that come along with the app, you can also create flashcards with images and even multiple-choice questions that relate to what you are currently studying. This makes the Flashcard an ideal study buddy that's always ready to quiz you or teach you something new. What's great about this app is that you can also share and send flashcards to your classmates if they also have the app installed. Simply enter the unique code of the other device and your flashcards will be transferred automatically.
Gone are the days where you have to cart bulky books around or solely rely on libraries for sources of information. These days there's an app for nearly every requirement, including the unique needs that come with being a student. Apps are also way more affordable, or sometimes even free, when compared with other learning resources and life-planning tools. So, if you are about to embark on student life or perhaps you are already knees deep and simply need help to breathe, then we are sure that there's something on this list that will make life a little more of a smooth sail.
Sources:
11 Reasons Why Every College Student Needs a LinkedIn Page – Emerging Ed Tech
Wunderlist – Wikipedia
Pomodoro Technique – Wikipedia