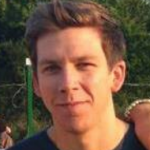 Apps For Movies
The Internet has sent shockwaves through a number of industries and none so much as the movie bizz. There was time not too long ago that to see a movie you had to go to a theater and buy a ticket. Control over the distribution of films was in the hands of a small group of studios and theater owners. Today, we have theaters, broadcast TV, cable TV, Android TV boxes, the remnants of the DVD business, a thousand websites illegally showing copies of new releases recorded by thieves too dumb to turn off autofocus and, of course, movie streaming apps. These apps bring every title imaginable to the palm of your hand. Sure, you might have to get used to watching movies using noise canceling headphones but that's a small price to pay for what is typically an outstanding entertainment value. Below are the top movie apps currently available.
1. Netflix
While Netflix continues to offer DVDs for rent that arm of the company is bleeding subscribers at the rate of nearly 100,000 per month and is expected to die peacefully surrounded by corporate managers in 5 years or so. What has taken its place is the uber-successful Netflix streaming service. Once you have installed the Netflix app and paid your monthly subscription fee you get to stream an unlimited number of movies and TV shows to your laptop, tablet or smartphone. The app will show you what you recently watched and lets you pick up where you left off with that movie you had to exit when the boss came around the corner. In addition, you can browse for titles or take them up on one of their recommendations.
If you are unsure whether free movie apps are for you Netflix offers a 1-month free trial membership. After that, you can pick up a basic membership for a very reasonable $8 a month. Given the sheer number of titles available through the Netflix app and the affordable price, it's really no secret why the company has transitioned so smoothly from dominance of the real world DVD space to dominance of cyberspace.
2. PlutoTV
Part streaming service for major motion pictures, part platform for independent content creators and part aggregator and organizer of the gajillions of pieces of imaginative backwash floating about cyberspace PlutoTV provides an alternative to multibillion-dollar streaming services like Netflix. The PlutoTV app is a free download and works on most contemporary mobile devices. The quality of the content is typically high and many believe that the plethora of titles makes this one of the best TV streaming apps as well as being an outstanding independent creator app.
Some people find the variety of content available through the PlutoTV app to be a bit overwhelming and it's easy to see why. If like most of us, however, you've got the attention span of a fruit fly and are prone to jumping around in search of content high free streaming apps like PlutoTV will be just what the doctor ordered. PlutoTV can also be streamed directly to your Samsung or Sony TV and is compatible with both iOS and Android.
3. Crackle
The Crackle movie app is free to download and compatible with all of your mobile devices. Crackle gained market traction when they launched by allowing you to download and store movies and TV shows on your device, but legal issues long ago put an end to that feature. Still, Crackle offers a decent number of titles and you don't have to provide a DNA sample or criminal background check to partake of the service. There is no login prompt either.
The quality of the Crackle stream is reliably high with the only limit on picture detail being the size of your screen. If you want to test the stream quality hook up to some decent smart speakers. You'll be impressed. The best thing about Crackle is that it doesn't cost a penny to stream high-quality content via the app. The tradeoff is that you'll have to endure as many as 8 to 10 ads for a 2-hour movie. But anyone raised on broadcast TV will already be used to commercial breaks, so it's not like Crackle is the first to impose such an indignity on you.
4. Popcornflix
Popcornflix is a relative newcomer to the movie streaming universe and has, at the moment anyway, fairly limited content offerings. That shouldn't be enough to dissuade you from downloading the free Popcornflix app though because, like the app, the service is free and new titles are coming online every day. One fortunate side effect of the limited content offerings is that it's easy to find what you're looking for and you won't suffer from content overload the way you can with something like PlutoTV.
The Popcornflix app is compatible with most mobile platforms and is a painless download and install. After installing the app and opening it you'll need to create a password and login and then you're ready to go. As you may have surmised the fact that both the app and the service are free means the company needs to raise revenue some other way and that means adds. But what's a few ads? So pack up your portable power bank and watch your favorite flicks while sitting in line all day at the DMV.
5. TubiTV
TubiTV has quietly garnered a pretty dedicated following and is considered by some to be the best movie app for android. It has an extensive content library and the fact that both app and service are 100% free of charge is icing on the cake. Like Popcornflix that means you're going to have to sit through ads but that's a small price to pay when you have such a wide assortment of titles to choose from. The content is organized as well as you can expect an online movie watching app with tens of thousands of titles to be organized and navigation is intuitive and clear.
TubiTV offers short and features films as well as TV shows and a little category they call "Not on Netflix". You'd think that would be a pretty small category but it's actually quite extensive and boasts regular updates. The Tubi app offers a bandwidth selector, subtitles, watch lists, featured lists and a lot more. With Tubi you also have a choice of opening an account or not. Opening an account is free but you will have to provide some information. An account will allow you to sync content across all your devices and save content to watch at a later time or date.
6. Viewster
Like most of the best free movie streaming apps on this list, the Viewster app is a free download. You won't have to register with the service and you'll have access to tens of thousands of titles in dozens of categories. Also, like most of the other apps on this list Viewster is ad-supported but if you're cool with that then Viewster is one of the top movie apps out there for esoteric content. By that we mean things like anime, of which they have more than 20,000 titles on offer, and obscure foreign films.
The Viewster app is compatible with most every contemporary mobile device and is easy to download and install. In fact, a growing number of handsets these days come with it pre-installed. There's no registration and once you open the app you'll find it's one of the better-organized streaming apps out there. If there's a downside it's that streams are sometimes unpredictable and can take a while to start. And in some cases, the content quality is not what you may be used to on some of the other streaming apps.
7. Vudu
Vudu is in the same category as Netflix in that they provide premium streaming content for a price. In a world of so many free movie apps that might seem like a losing strategy except that Vudu is often the first streaming service to gain access to new titles. They also offer a choice of streaming in a medium or high definition (for different price points of course) and if you are enamored of a particular piece of content you have the choice of purchasing it outright.
The app is a free download and installs quickly on virtually any mobile device. Vudu is owned by Walmart but don't let that scare you away. The app is well designed and easy to use. Vudu has been around for quite a while and it's a bit of a mystery why they're still playing catch up to Netflix and iTunes, but they are. Maybe it's all those YouTube videos of – let's say "colorful" – Walmart customers that chase away the more aesthetically sensitive.
8. Yidio
Yidio foregoes hosting their own content library and instead seeks out and finds the content you want to watch. So, if you're looking for free movie apps for iPhone or free movie apps for Android you're going to be disappointed by Yidio. However, if the ultimate point is to find what you're after Yidio will help you do that. Bear in mind though that not all the content providers it will direct you to will allow free streaming, although the majority of them will.
As you might imagine if Yidio is going to direct you to another service to watch your desired content you're probably going to have to have the app for that service installed on your handset, or else you'll need to go grab it before you can watch the piece. If having a dozen different apps for movies on your phone or tablet doesn't bother you then you're in business, with Yidio as your one-stop shop for locating exactly what you want to see.
9. SnagFilms
If having an algorithm determine your experience is an idea that floats your boat SnagFilms may be the best free movie app for you. The SnagFilms app monitors and records your viewing habits and decisions and, over time, compiles a profile on you that allows it to make recommendations. Some will appreciate that, some won't. Philosophical differences aside the app is compatible with a wide variety of platforms although it's not the easiest to navigate and finding content can sometimes be a chore. Many of the films, in particular, have been around awhile and a few more new titles would go a long way toward making SnagFilms a must have app.
That said if you don't have time to spend hours searching for just the right movie SnagFilms will likely appeal to you. Their content can also be streamed in standard or high definition which helps you overcome any bandwidth issues you might normally experience. You're also able to line up the movies you want to watch for later viewing so that you don't lose track of things that might have taken you a while to find. Expect ads too.
10. Hotstar
We tend to think the world revolves around English language content but if one were to go by the number of movie tickets sold the Indian movie industry is the biggest in the world. Hotstar brings all your favorite Bollywood stars to your handset in a dizzying array of content some of which is free and some of which you'll need to pay for. But Hotstar is not just your home for new and classic content from the subcontinent. There is also an incredible variety of Tamil, Malayalam, Telugu, Kannada, Marathi and Bengali movies and TV shows on offer as well off the beaten track sports like cricket.
The Hotstar app provides real-time sports scores and also allows you to download content to watch later. Free content tends to be on the lesser known and lesser in demand side of things but their premium content sets the bar for alternative language titles and goes a long way toward explaining why they have more than 70 million users. This is a free hd movies app and installs in seconds so download it today to find out what the rest of the world is watching.