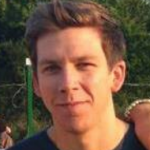 Apps for Making Money
When it comes to earning a bit of extra cash, knowing how to make money from apps can be an effective way of boosting your bank balance with minimal effort. Apps aren't going to make you rich by any means, but they can earn you some decent pocket money to cover minor expenses each month. And if you have downtime on your commute or in the evening while you're watching TV, why not use that time to earn a few extra dollars?
This collection of 20 of the best money-making apps range from taking surveys to filling in information on a fitness tracker, but what all of these earning apps have in common is that they're easy to integrate into your everyday lifestyle. Whether you're shopping for groceries, surfing the web or purchasing walking shoes, there are money earning apps that enable you to make money doing everyday tasks.
1. Sweatcoin
Sweatcoin is a unique online earning app in that it converts your steps into a digital currency known as 'sweatcoins' or SWC, which can then be spent on goods, experiences or services with selected vendors, or donated to charity. If you're already a fitness fanatic who's looking to gain some extra perks from their workouts or you want motivation to get more active, Sweatcoin is ideal for earning rewards. It runs in the background on your phone at all times, so that any time you walk or run, it tracks the steps and pays you in sweatcoins – for every 1,000 steps, you'll receive just under 1 SWC.
2. Pact
Pact offers three apps that pay you – Veggie Pact, Gym Pact or Food Log Pact. The first works by tracking your progress against a serving goal you set yourself and charges you if you miss a serving. You provide evidence that you're eating your fruits and veggies by uploading pictures to the Pact community, which Pact then approves with like or dislike buttons. The other two variations on the Pact app work in a similar way, with Gym Pacts monitoring your commitment to working out and Food Log Pacts requiring you to track three meals per day, consuming at least 1,200 calories. Users earn money based on the number of days they're committed to their respective cause, paid for by those who don't achieve their goals, and rewards range from $0.30 to $5 a week.
3. DietBet
DietBet works by challenging you to lose weight with your friends or strangers. There are three levels – Kickstarter, Transformer or Maintainer. With Kickstarter, your goal is to lose four percent of their body weight in four weeks and those who manage it split the pot of money. Transformer and Maintainer work in the same way, but you have six months to lose 10 percent with the former game and 12 months to maintain your initial weight with the latter. Winners are notified by email and paid via PayPal, or you can use your winnings towards new DietBet challenges. If you're looking to lose weight and want additional perks, this is one of those useful apps for making money where you simply continue doing what you already have been.
4. StepBet
The best apps that earn money are those which are designed to help motivate you to lead a better lifestyle while rewarding you in the process, for a complete win-win situation. StepBet works in this way by essentially getting you to bet on yourself to achieve different goals, calculated by the app which you then work towards. Once you reach your goal, you get your money back plus extra. The app is that extra bit of motivation many of us need, just in the form of cash and the ability to track your progress.
5. Google Opinion Rewards
If you're looking for iPhone apps that pay you money, Google Opinion Rewards might be the perfect solution that requires next to no effort on your part. Google values your opinion, enough to pay for itin cash for iOS users and in the form of Google Play credits for Android users. You'll be sent surveys, all of which take less than 30 seconds to complete according to Google, and then you'll have money deposited to your PayPal account. You'll receive a notification when a survey is available for you which you can either accept or skip.
6. iPoll
Apps, where you can make money doing everyday things, are great as they require virtually no extra effort, but the rewards can soon stack up if you use the app regularly. iPoll offers free rewards, such as airline credits or gift cards, for sharing your opinion about the places you've visited or the products you buy. Tasks such as taking pictures, visiting stores or testing products are known as 'missions' and the more you complete, the more rewards you'll receive. The opportunities are based on your profile and where you're based, and you'll need video, photo and audio capabilities in order to take part in interactive reporting.
7. Swagbucks
Swagbucks falls into the category of apps that give you money for your online downtime, so whenever you're surfing the internet, shopping, watching videos or discovering online content, you can be earning too. Providing you carry out these activities through the Swagbucks portal, you'll earn Swagbucks which are redeemable as cash or gift cards. It transforms your internet browsing into a profitable activity. The personal information you give up when you sign up to Swagbucks is just used for market research purposes, but if it bothers you to hand out your details you can still use the app and stick to getting paid for other online activities that don't require these details. This app is recognized as a straightforward way to earn money in a timely way, so if you have some spare time and a desire to boost your wallet with valuable cash back, Swagbucks is well worth adding to your phone.
8. Surveys on the Go
While some other survey apps pay in points, Surveys on the Go actually pays you in cash, so you'll earn real money for the quick surveys you complete. The app allows you to rate TV shows, music or ads, as well as review products or services, and even give your opinion on the latest events – all while getting paid for your thoughts. When you sign up, allow notifications so that you can be aware of new surveys when they pop up – there are usually a few each month to take part in.
9. Money App
Money App is one of the apps that makes you money for your spare time, such as for watching videos, completing surveys or playing free games. Each day, the app is updated with new tasks to complete which gives you plenty of opportunities to earn extra cash when you have free time on your hands. All you have to do is complete as many tasks as you can, which are varied so you can pick what suits your interests or your mood on a given day, they earn different cash amounts based on the tasks you've completed. The real bonus of this app though is that you'll typically get paid in just a few days, rather than the usual monthly payout of many other apps.
10. American Consumer Opinion
The American Consumer Opinion app has over eight million members around the world, despite the name implying otherwise. The app lets you earn extra cash from completing surveys, carrying out product tests and even just from referring your friends and family to the site. The points you earn are saved in your account until you want to redeem them for cash, PayPal, a donation to the charity or a sweepstakes entry.
11. Slidejoy
Slidejoyalmost seems too good to be true – this app lets you earn cash just by checking in on the latest headlines or promotions each time you unlock your phone. All that's required from users is that they continue to use their phones as they normally would. Once you've registered for a Slidejoy account, you'll get a card with news or ads when you unlock your phone, which you can either slide up to see more news, slide right to head to your home screen, down to access your notifications or left for more information. The best part? You don't even have to slide to earn cash. One catch to bear in mind is that when you initially sign up, you have to wait around three months before you can cash out, but afterward it's a monthly payment.
12. Field Agent
Unlike other free money apps, Field Agent is a unique app that transforms you into a mystery shopper without the need to write up a report afterward about your findings – you simply submit your data straight away. The app lets you collect all sorts of data, from audio and opinion polls to photos. One day you might be asked to share photos of meal prep containers, the next you might be required to provide feedback on folding treadmills. Whatever you're tasked with, the jobs are small assignments that you can complete quickly and be reimbursed for.
13. ShopKick
Free money-making apps like Shopkick let you earn points for your shopping, both online and in stores, which are called 'kicks'. Once you've accumulated enough kicks, you can cash them in for gift cards for use with a host of different brands, such as Sephora, Target and a range of other major companies. You don't have to make big purchases to earn points either – you can build up kicks for everyday purchases such as food and toiletries, making it an easy way to earn cash back. Many other apps which work in a similar way to Shopkick require you to scan your receipts or shop through dedicated portals but this app doesn't, so it's a great alternative if you don't want the hassle of having to upload evidence of your spending.
14. Foap
Foap is a photography app where you can earn money selling your photos and is available on iOS and Android devices. Foap takes something we do every day anyway, taking pictures of our everyday lives and travel experiences, and offers an easy way to earn extra money from them. These types of cash earning apps are great for creative people who have a talent and passion for taking pictures and can earn a bit of extra cash in the process, doing something they love. The app is easy to use, so you can get earning as quickly as possible – simply create a profile, upload your images with a brief description and relevant tags, and wait for it to sell. You can promote your images to garner more attention from prospective buyers within the community and each time a photo sells, you'll earn $5.
15. Clashot
Clashot works as a photo library on your phone where you can have your images rated by a select group of reviewers and earn money selling them at Depositphotos. One of the more creative 'earn money' apps for Android and iOS, Clashot takes each 'like' from reviewers and converts it into money for your wallet. There are's a Friends and a Trends section of the app, as well as a feed like you'd find in other social media channels like Instagram where you can like or rate images, as well as comment on photos that other users have uploaded.
16. Ibotta
One of the top money-making apps available is Ibotta which works in a similar way to other rebate apps, providing you with cash back for the types of shopping you do on a regular basis, such as grocery shopping. Instead of just heading to the store, though, you pick out the things you want to buy and then verify them after your purchase has been made so the app can pay you via gift cards, Venmo or PayPal. When used in conjunction with other money-making apps for Android and iOS, the cash rewards can soon stack up and it's nice to get money back on the spending you'd be doing anyway.
17. Ebates
With Ebates, users can earn up to 40% cash back on the typical items they normally buy. You simply set the app to notify you when there are coupons available to use – there are over 2,500 stores participating, including Amazon, Expedia and Groupon. One great feature that Ebates has over other similar apps is that it will show you where you can purchase your chosen items for the cheapest price, as well as how much cash back you'd get from each store, so you can determine where you'll save or make the most money.
18. Snap by Groupon
Snap by Groupon is an app that provides you with coupons to save money on purchases on everyday items, not just on bigger purchases. Groupon is well known for its money-saving services and the app is just as intuitive and easy to use – all that's required is a photo upload of your receipt, with a clear view of the store's name, the time and date, and you're good to go. Snap by Groupon has thousands of digital offers to browse through, spanning over 50 different categories, so whatever you're in the market for, you're almost certain to find something to suit you and for a discounted price too.
19. Fluid Market
Fluid Market is different to the other apps in this list but, according to Fluid Market, there's potential to earn thousands of dollars a year for just minutes' worth of effort each week. The sharing app works by enabling you to list your vehicle on the platform to rent it out to others in the community. Don't have a spare vehicle sitting idle? There's still a chance to make some money by renting out other items like tools and miscellaneous things like bicycles or even shoes. It takes just ten minutes to list your truck on Fluid Market and then you can promote it and manage your reservations. You can even list it to Instabook directly with the app and set up a lockbox so that people can pick up the keys and vehicle even when you're not around.
20. BookScouter
If you're a college student or want to declutter and are looking to make a bit of extra cash while freeing up space, BookScouter is an app for selling used books and textbooks. It allows you to search any book's ISBN and compare it with real-time price quotes before selecting where you want your book to be sold. From here, you complete your transaction, ship the book to its destination and wait for the money to be deposited to your PayPal account. It's an easy way to ensure you're getting the best deal for your goods while also helping you make space in your home or office.